In my artistic work over the past decade I have made a large number of monumental paintings. Both the traditional painting and the public painting have been exposed to my coloristic brush.
On this page you can see a selection of these paintings, all of which are executed directly in its context. Whether it is located at a public space, or on the wall of a museum, I paint narratives in a spontaneous and intuitive gesture. Therefore, I place emphasis on performing all the paintings myself, it is my immediate encounter with the surface that puts my expressive gesture in the encounter with the viewer's gaze.
I am often inspired by stories directly from the place where the painting is experienced. Nature and organic motifs emerge, in the encounter with abstract brushstrokes and earlier. It is precisely this tension between the familiar and the abstract that is a constant study in all my works.

Color is soul.




PERMANENT PUBLIC PAINTING COMMISSION FOR ELSINORE COUNCIL 2020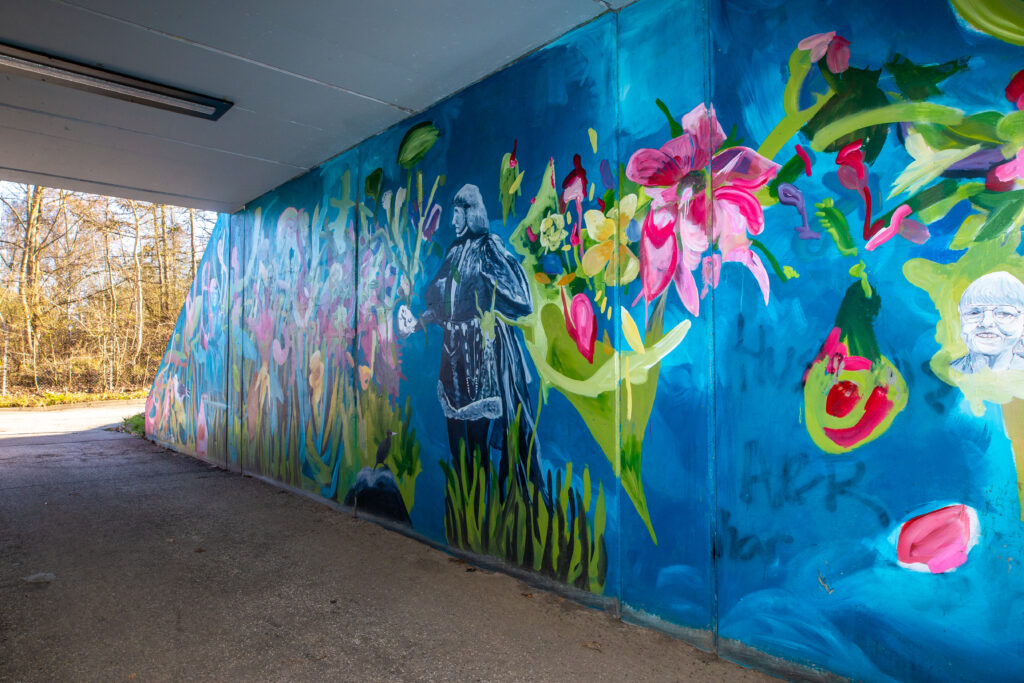 As part of Kunst og Byrum in Elsinore, Drøschler made a mural inside a tunnel. On the mural, Drøschler has painted the Danish legend Holger Danske, about whom it is written that he will wake up when the Danes need him…
PERMANENT DECORATION FOR SLAGELSE COUNCIL 2019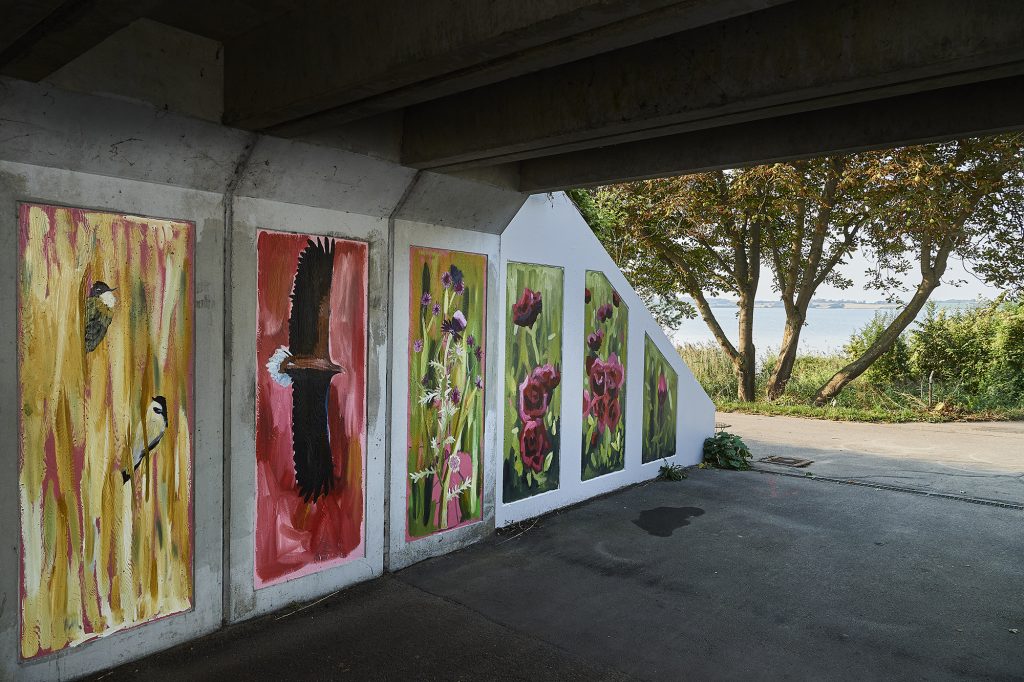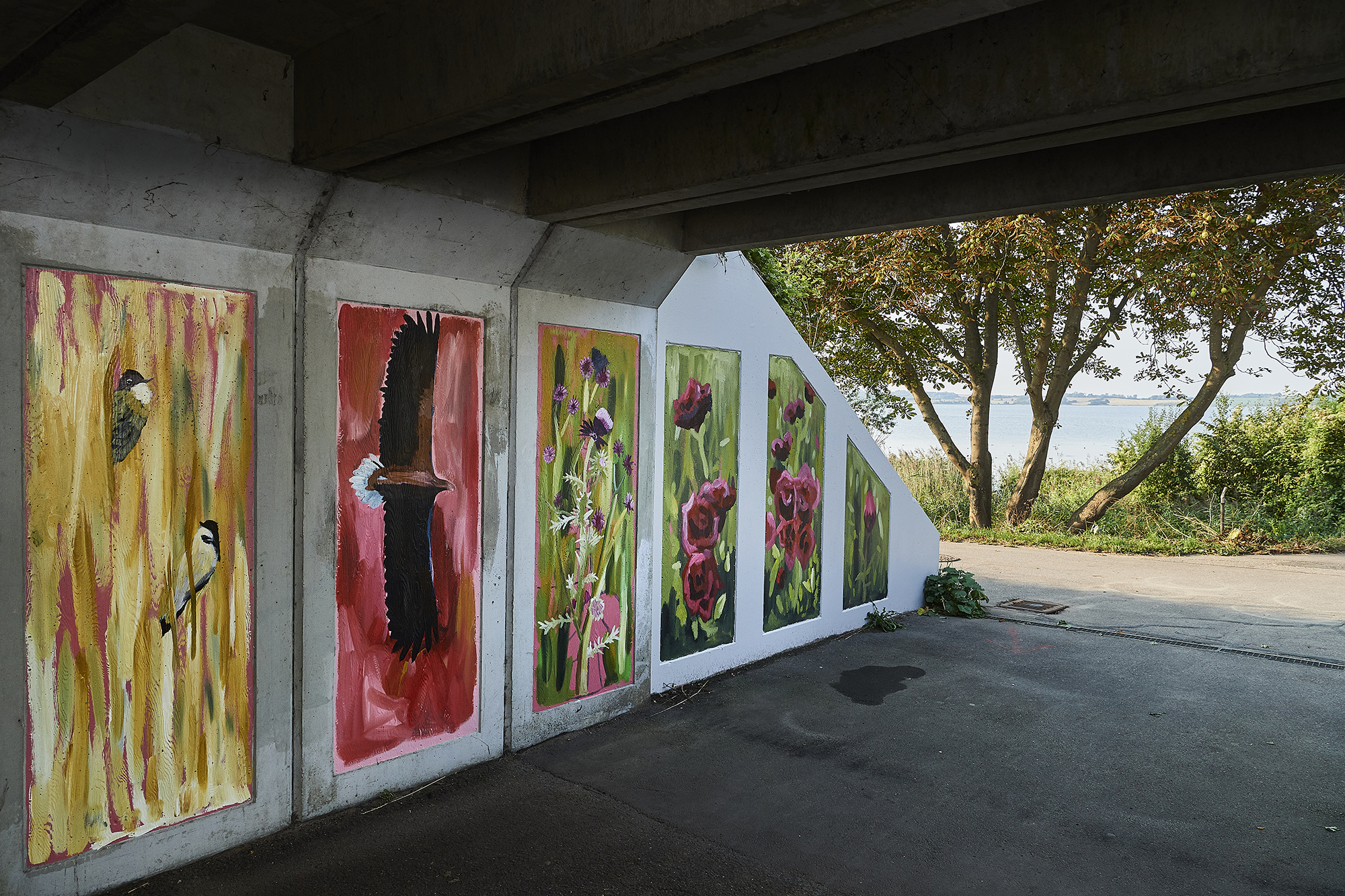 In a pedestrian tunnel at Noret in Skælskør, 56 paintings have been made as two friezes. Motifs are inspired by the nearby lake, where a rich animal and flower life is to be experienced. A walk around the lake is a favorite walk and many have to walk through this tunnel to start the walk.
SOLO EXHIBITION GALLERY ROZART 2018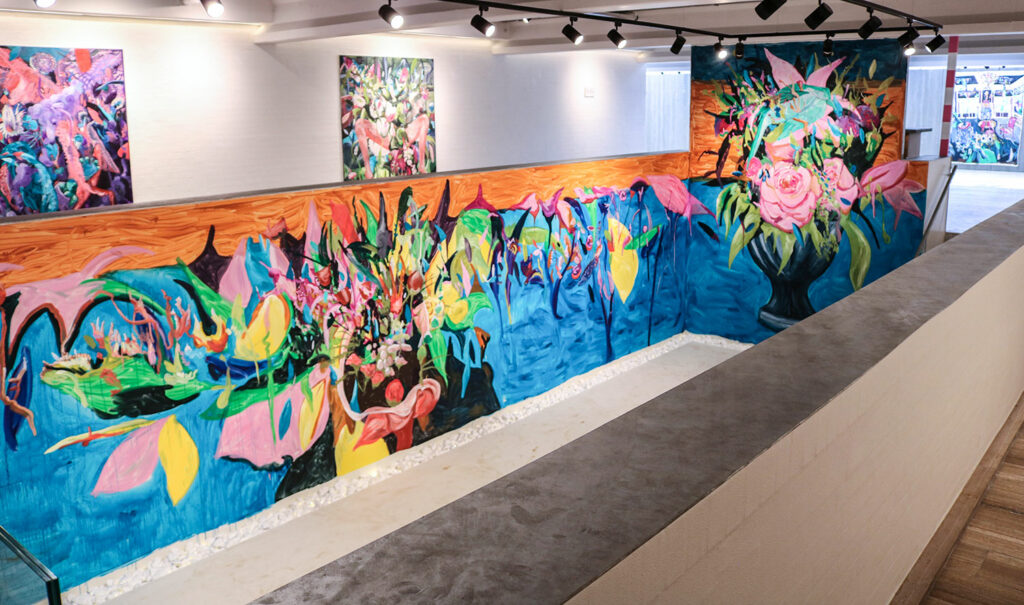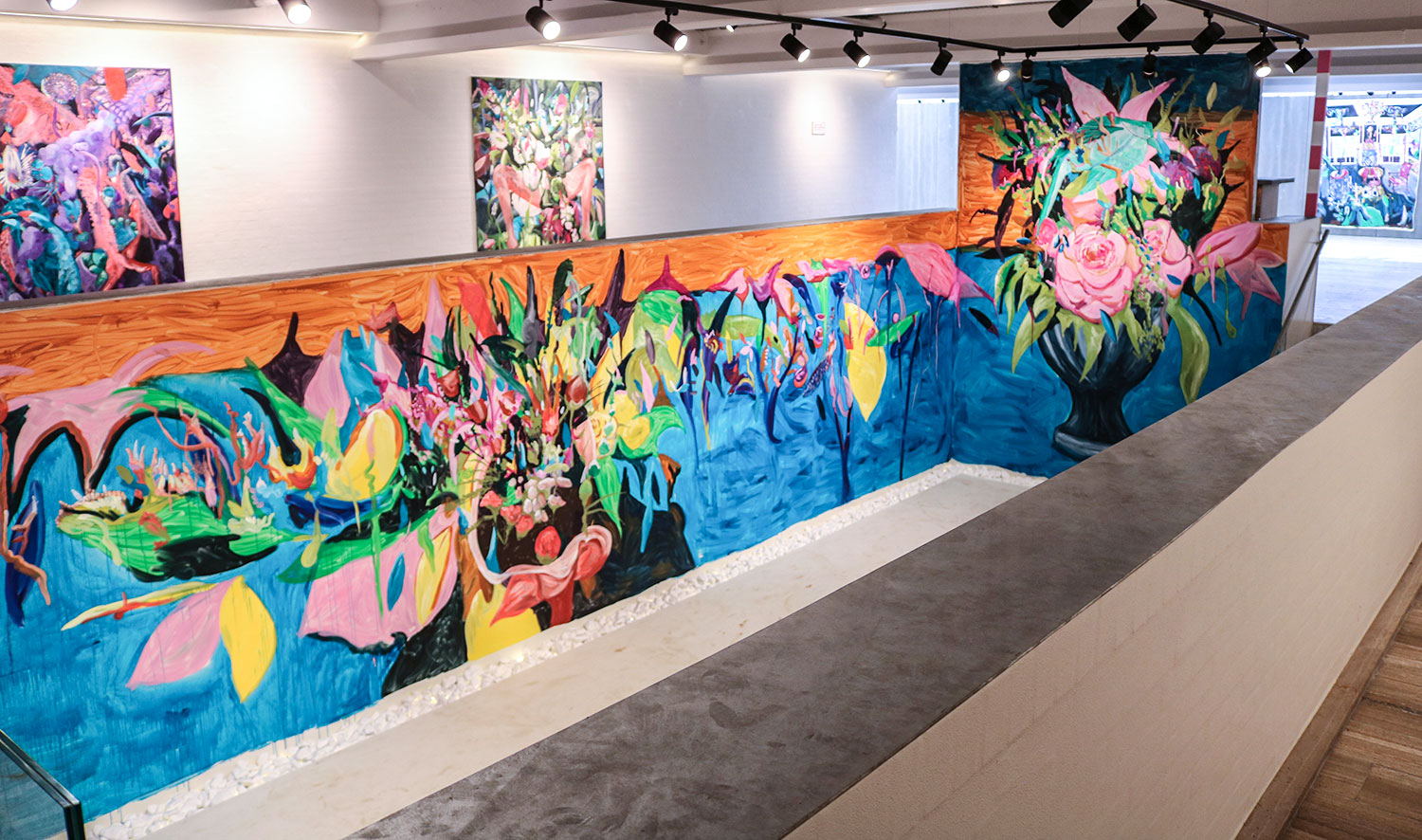 At Galleri Rozart in Denmark, Drøschler carried out a site-specific painting that covered all the walls of an empty swimming pool. It became a coloristically expressive sea of ​​flowers.

Drøschler also performed a performance that took place in the empty swimming pool, together with his imaginary twin sister.

READ MORE
EXHIBITION NORSKE HUSET 2018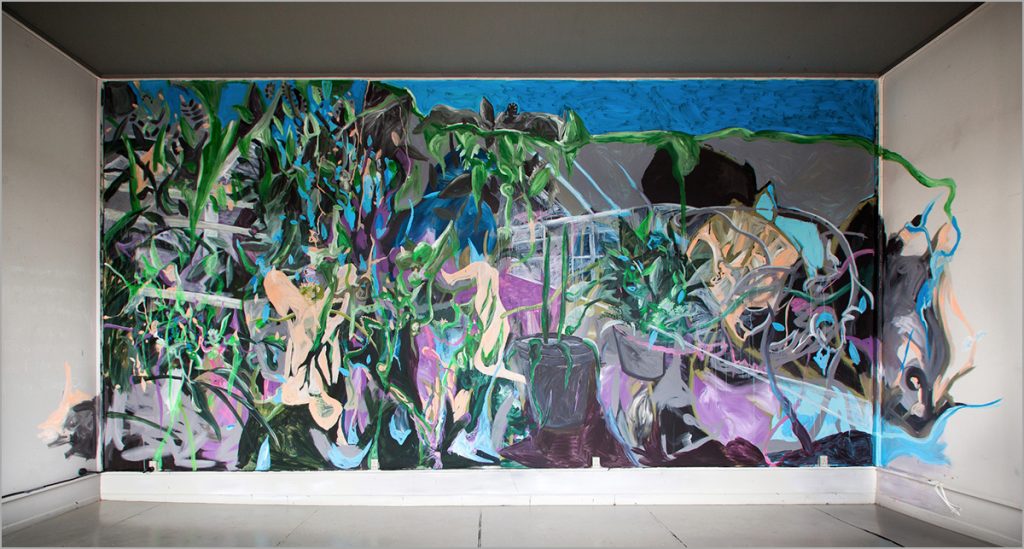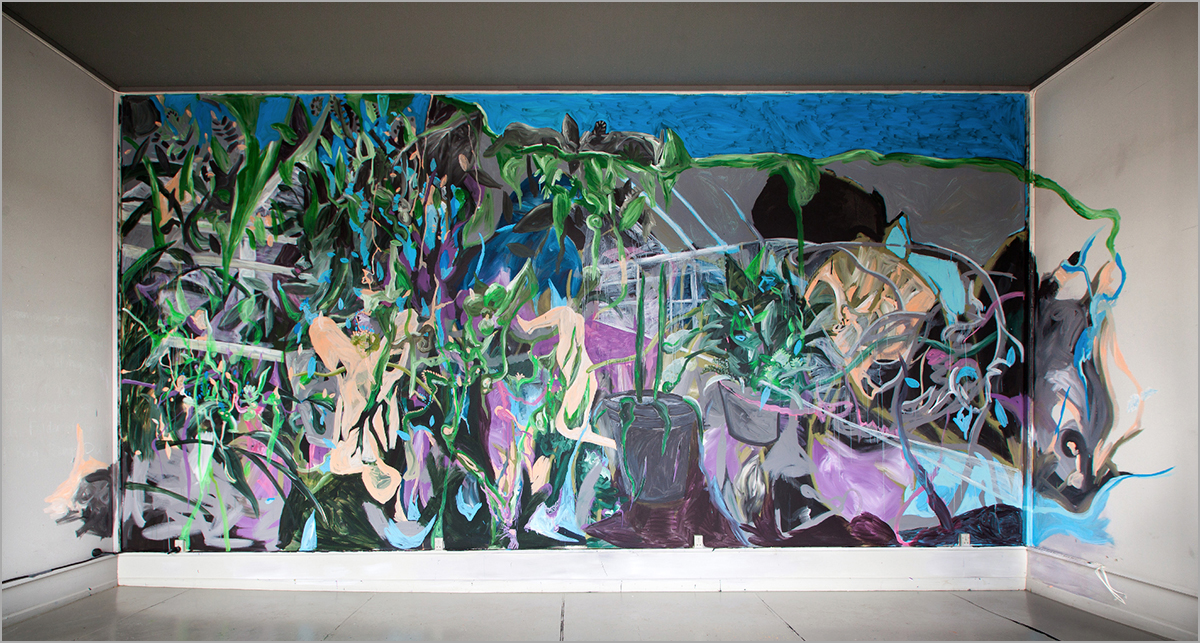 Drøschler questions the 'moment' in the works for the exhibition We Are Here (Just For A Moment). A monumental mural has been made in one of the three rooms at the Norwegian House in the Danish Museum Sophienholm. In front is a church pew where the spectator can sit and witness explosive and colorful color from the painting, while soundtracks from two art films can be listened to that can be seen in the two adjoining rooms.
Visit the page EXHIBITION VIEWS to see more sitespecific paintings.