I live and work in an old farmhouse in Denmark.

Currently I am working on a new body of work. Paintings, sculpture and performance are my media in which I seek to address a spiritual language on color, body and form.

A selection of the artworks will be presented at a solo exhibition at Muusmaann in Copenhagen in February 2023.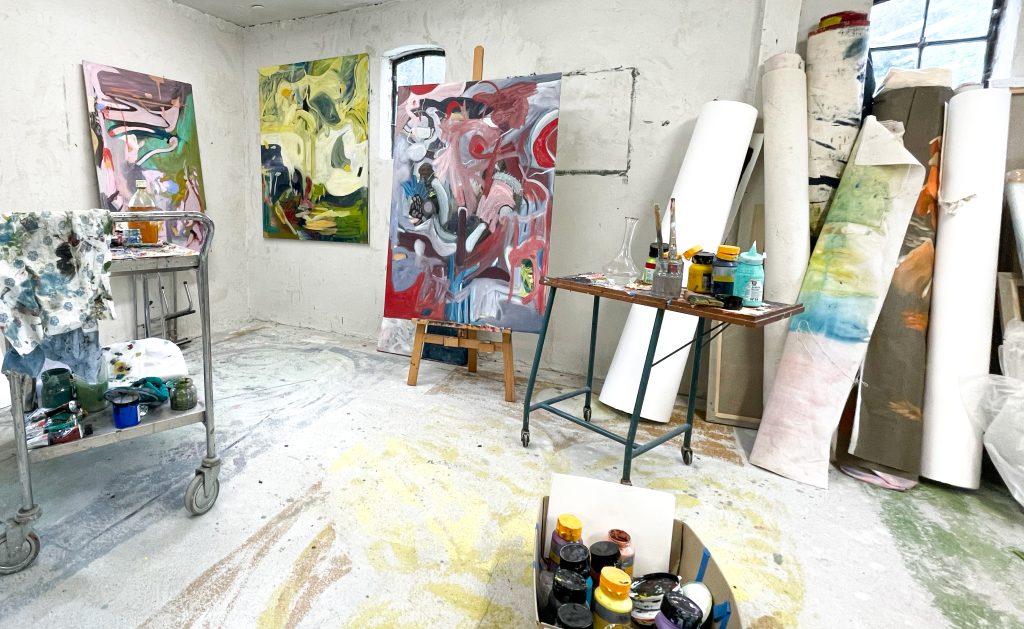 Farmhouse
It is a dream for mE to grow my own vegetables, live in the countryside and be self sufficient. It is ideal to work directly in nature where I on a daily basis walk in between nature, art and writing. Here are a few glimpses into these stunning surroundings. Upstairs my studio I run a residency for professional artist, writers and academics. It is the perfect place to work interrupted as there are no traffic nor streetlights.

Read more: https://www.refugium-jungshoved.dk/