A SELECTION OF PAINTINGS
A film 'Meet the artist' created by Kaila Bolton. Duration: 4:46
Die Innerer Klang
Color is soul
I am a painter-painter.
At present I am painting the connection between the ideas of the russian painter Wassily Kandinsky and the french philosopher and writer Henri Bergson.

In 1911 Kandinsky published an essay Concerning the spiritual in art. I am now exploring the ideas on improvisations written in this. According to Kandinsky improvisation in paintings are emerging from the unconscious.

Further, Kandinsky claims that colours on the painter's palette evoke a double effect: a purely physical effect on the eye which is charmed by the beauty of colours, similar to the joyful impression when we eat a delicacy. This effect can be much deeper, however, causing a vibration of the soul or an "inner resonance"—a spiritual effect in which the colour touches the soul itself.

Inner necessity is, for Kandinsky, the principle of art and the foundation of forms and the harmony of colours. He defines it as the principle of efficient contact of the form with the human soul.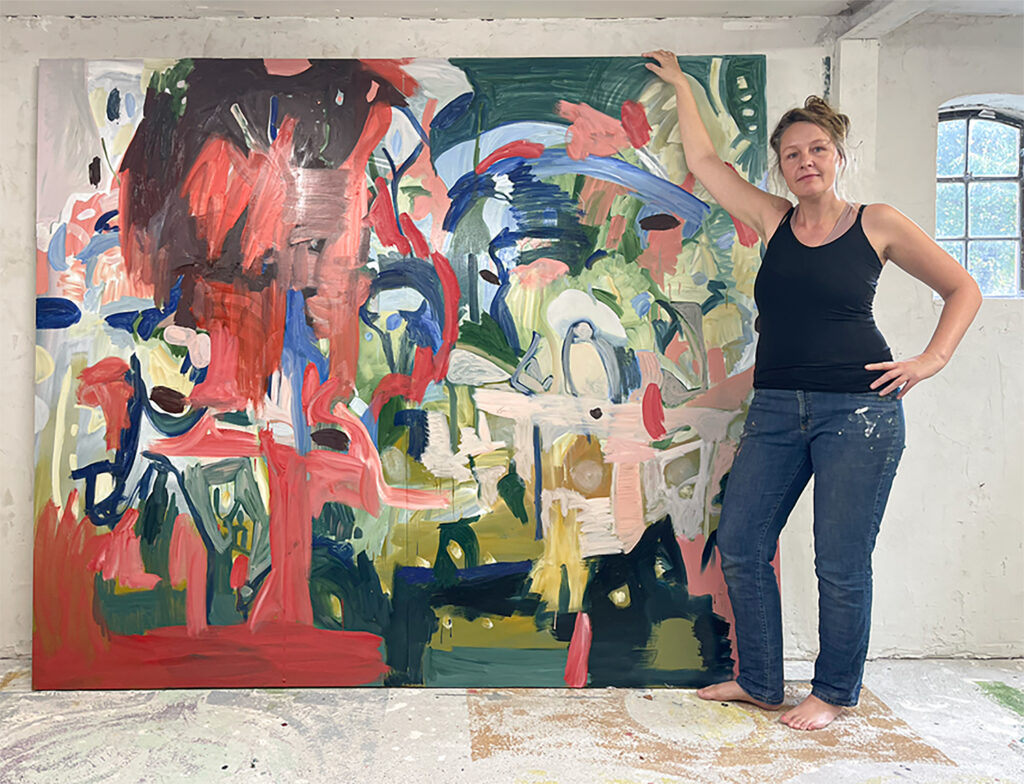 Every form is the delimitation of a surface by another one; it possesses an inner content, the effect it produces on one who looks at it attentively. This inner necessity is the right of the artist to unlimited freedom, but this freedom becomes license if it is not founded on such a necessity.

Art is born from the inner necessity of the artist in an enigmatic, mystical way through which it acquires an autonomous life; it becomes an independent subject, animated by a spiritual breath.

Since early artschool I have been fascinated by the ideas of Henrik Bergson. Bergson is known for his arguments that processes of immediate experience and intuition are more significant than abstract rationalism and science for understanding reality.

Élan vital is a term coined by Bergson and is a hypothetical explanation for evolution and development of organisms, which Bergson linked closely with consciousness – the intuitive perception of experience and the flow of inner time.

I believe that is is important to revisit the ideas of these two great men. We seem to be living in a time where the rational and academic are dominant in a material world. It is time to stop and look within ourselves to connect to each other.

Mia-Nelle / Studio / 2022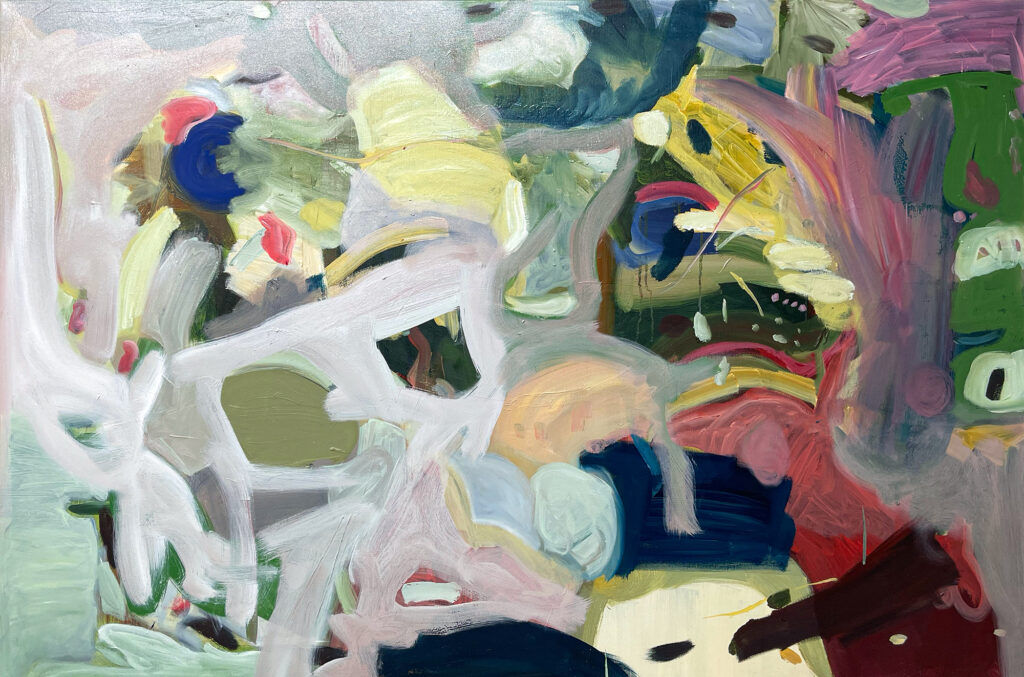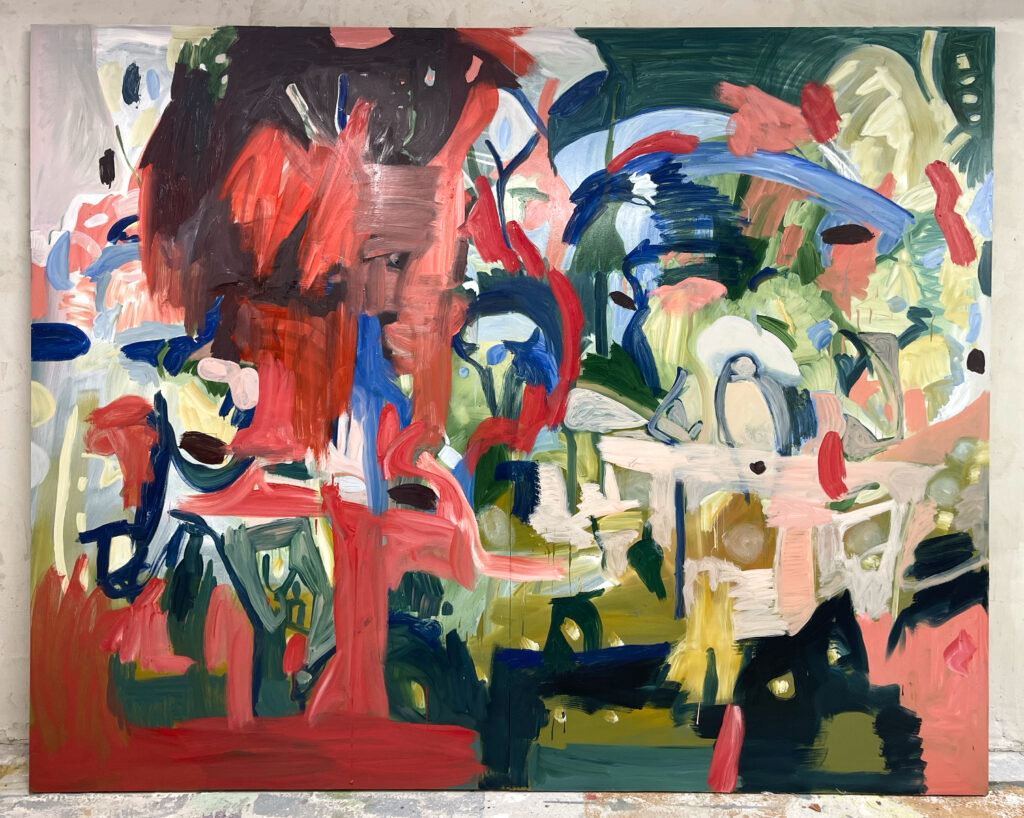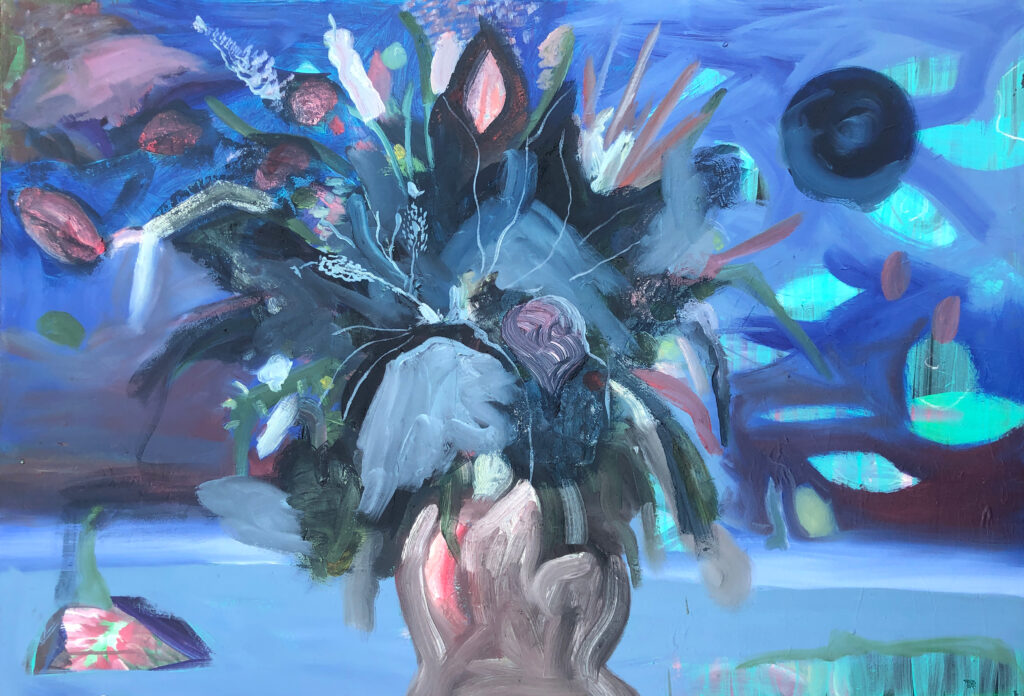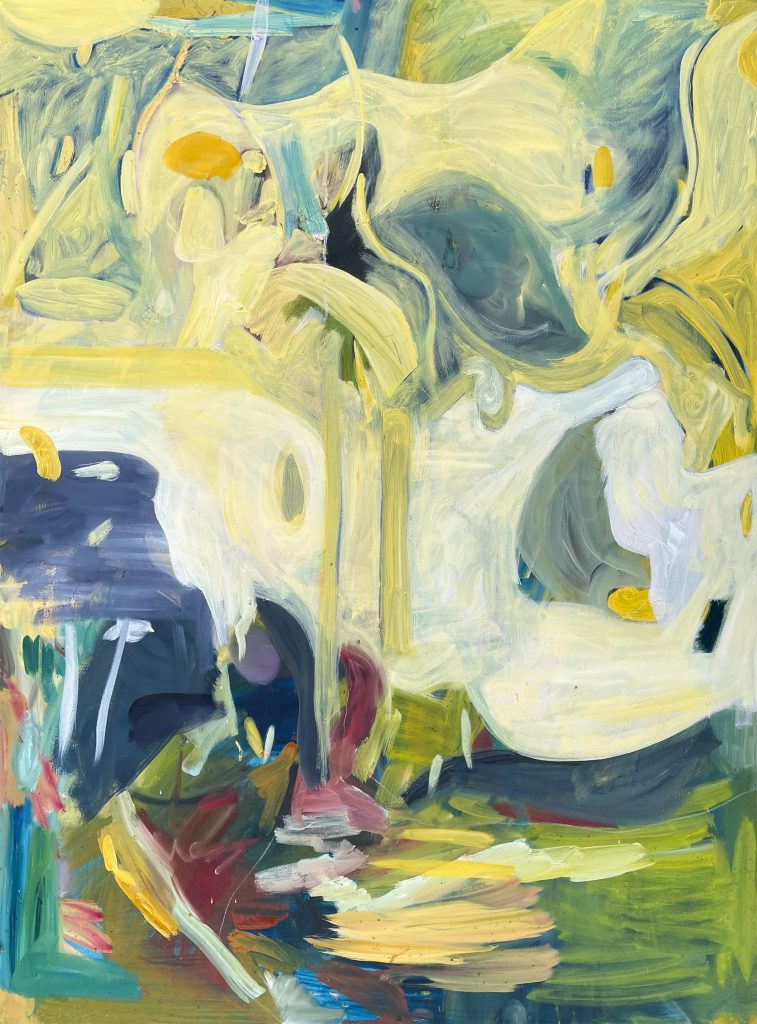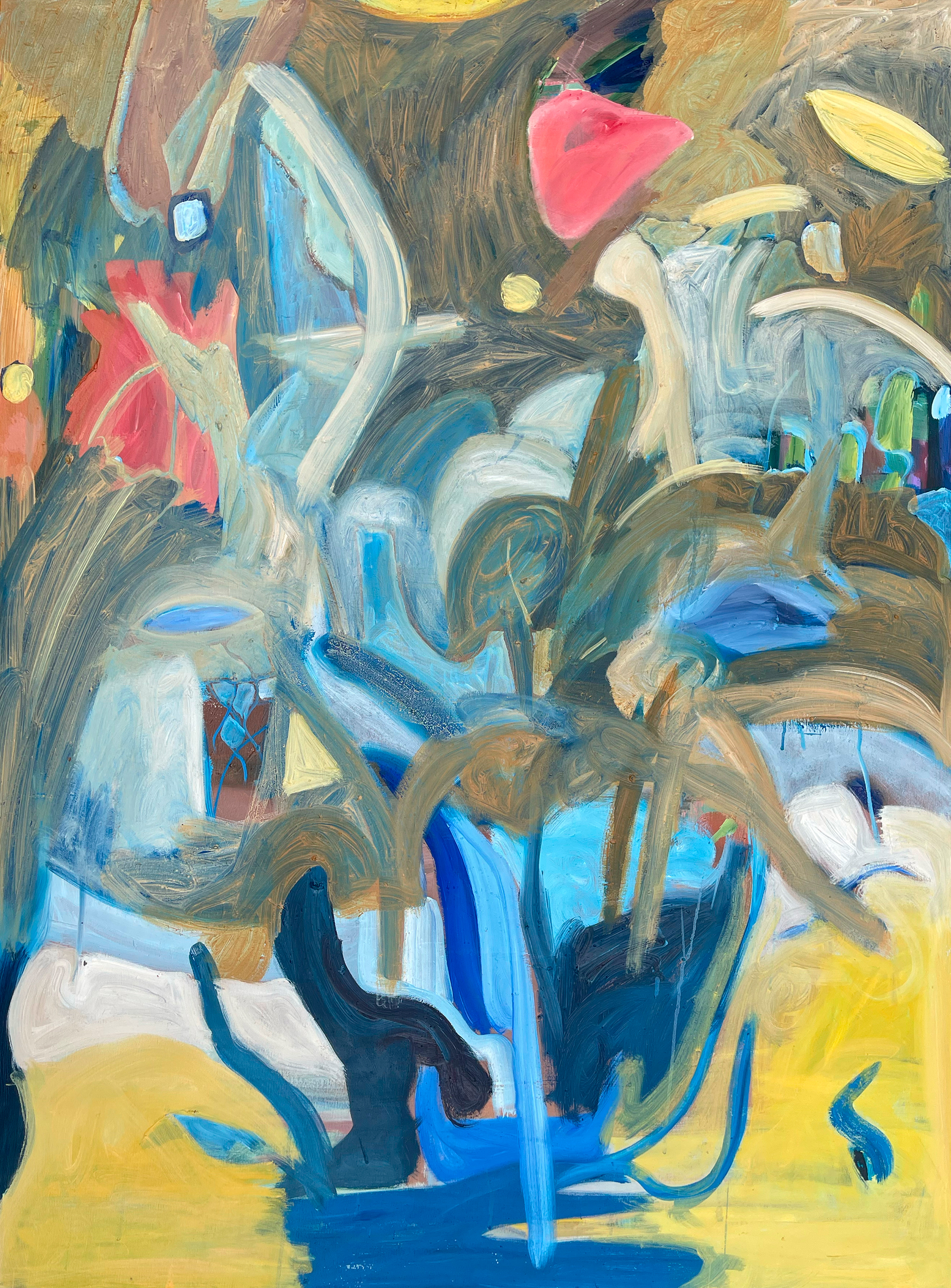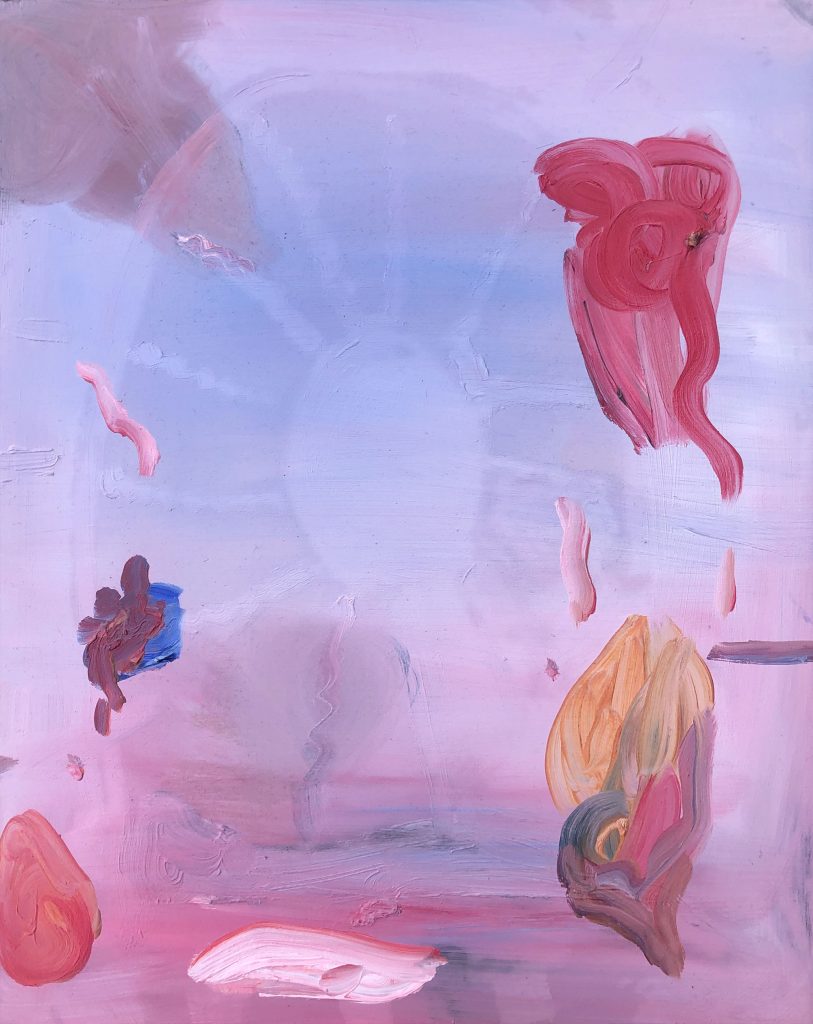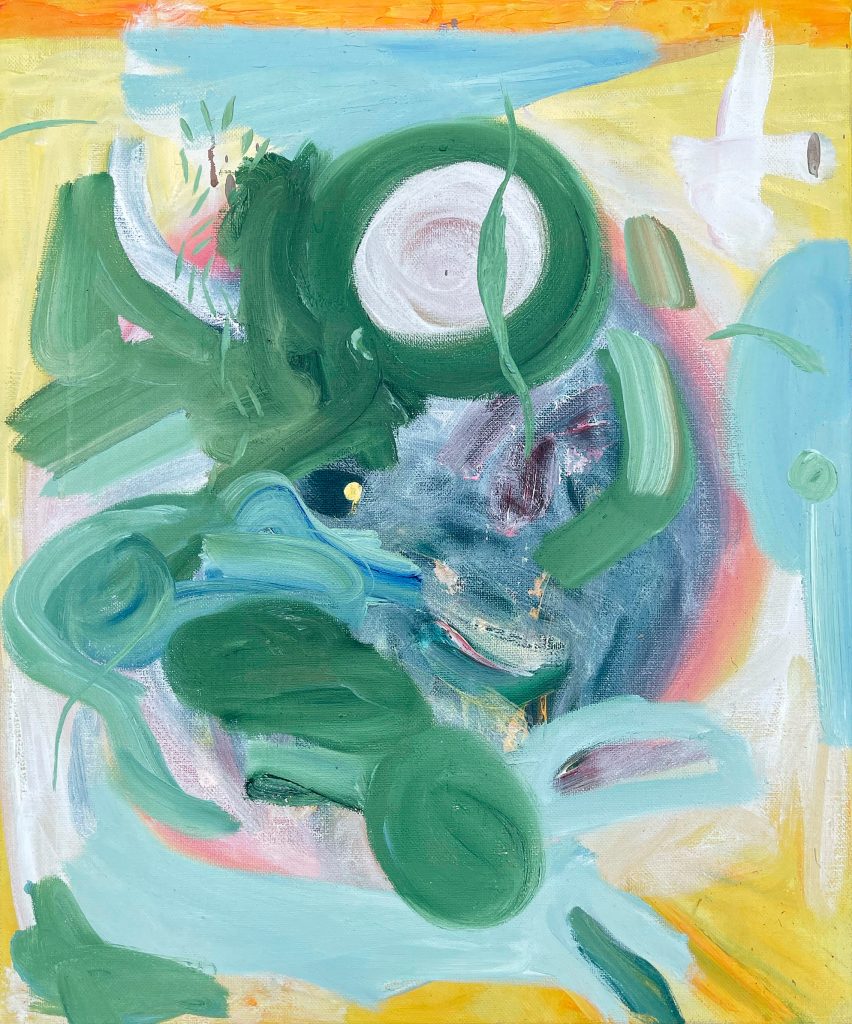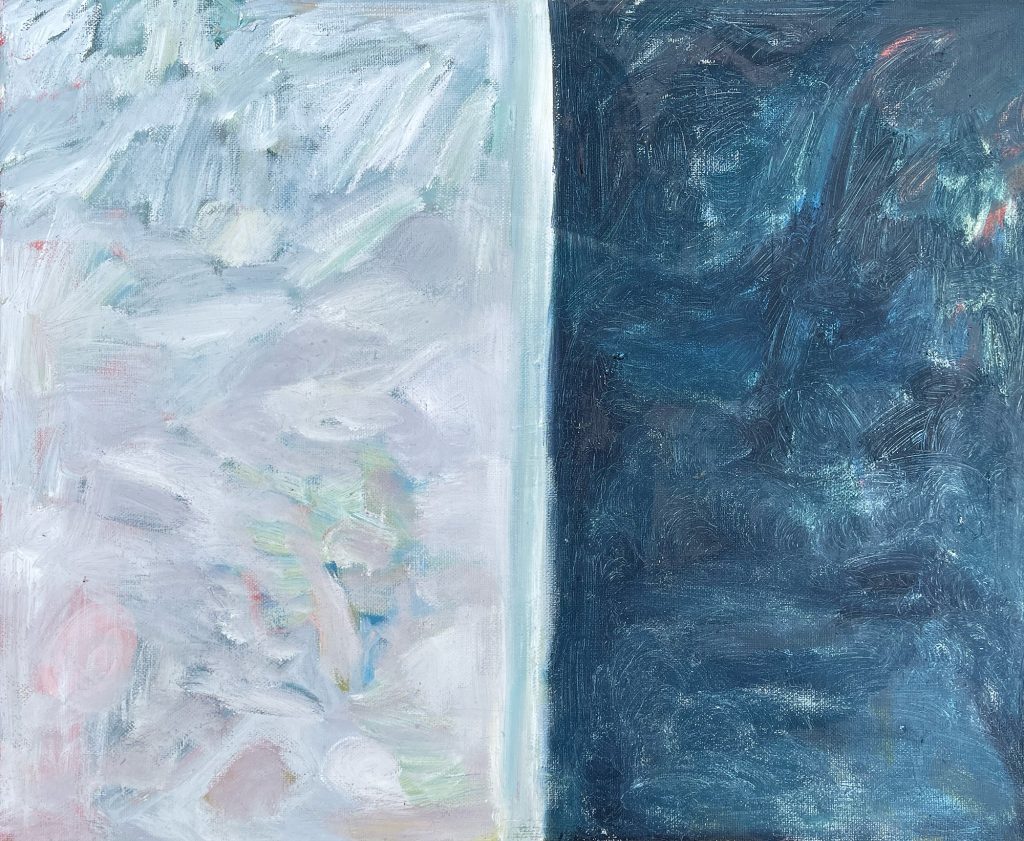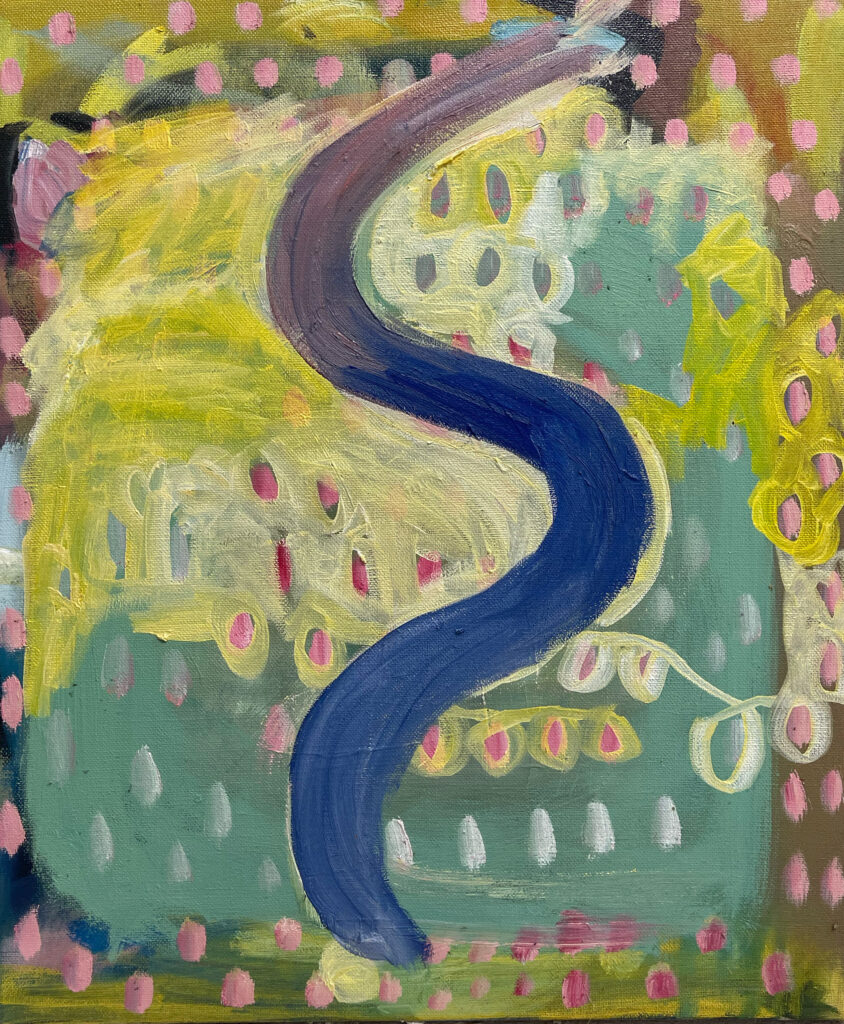 A SERIES OF ABSTRACT PAINTINGS
2018 – 2022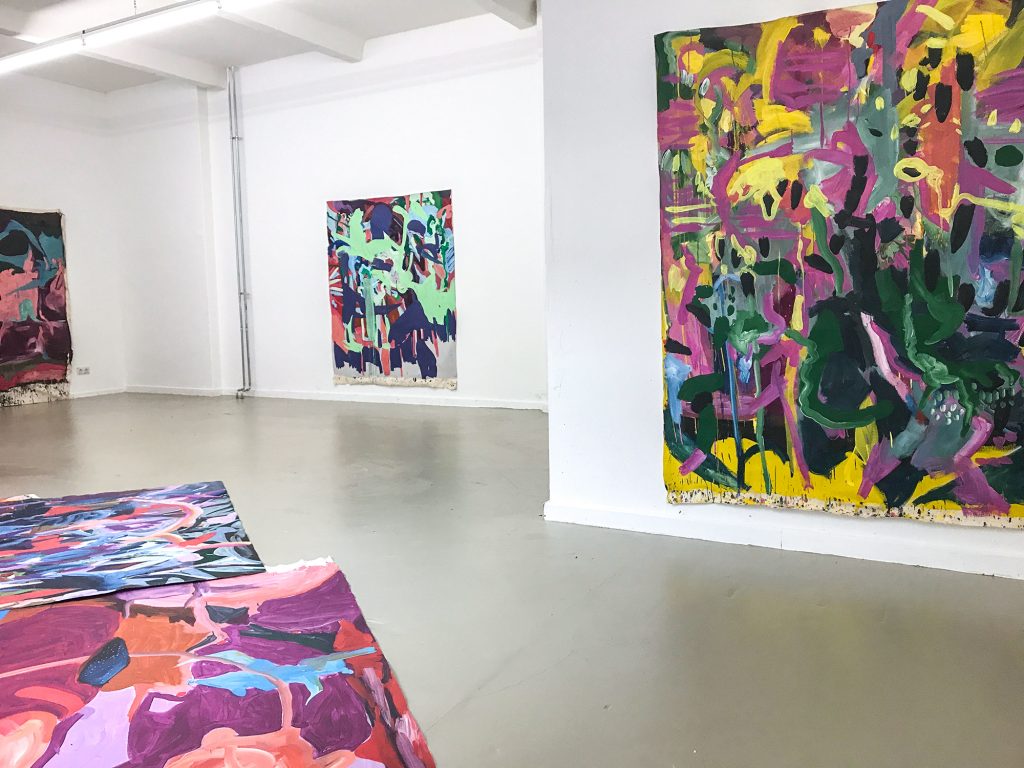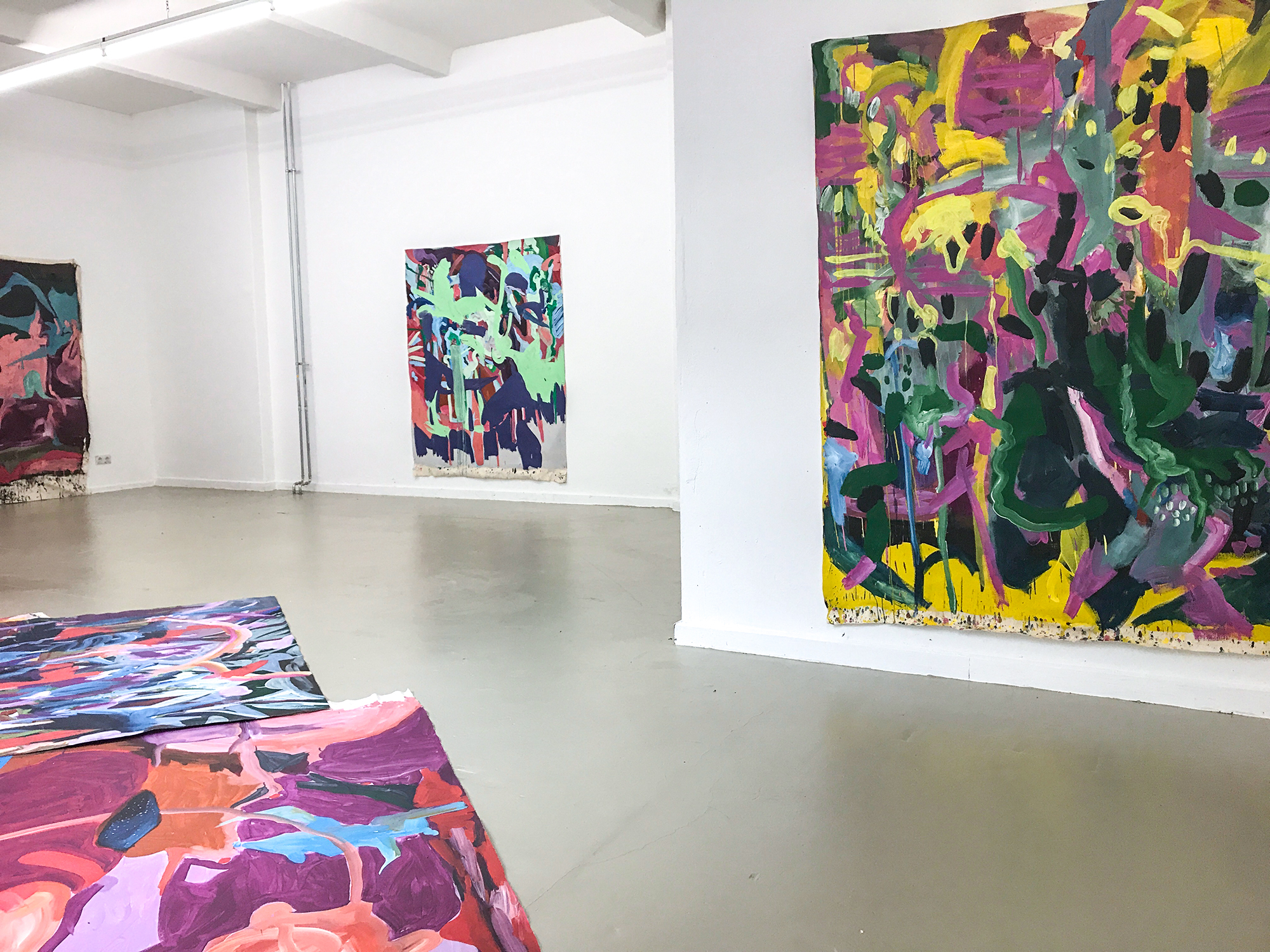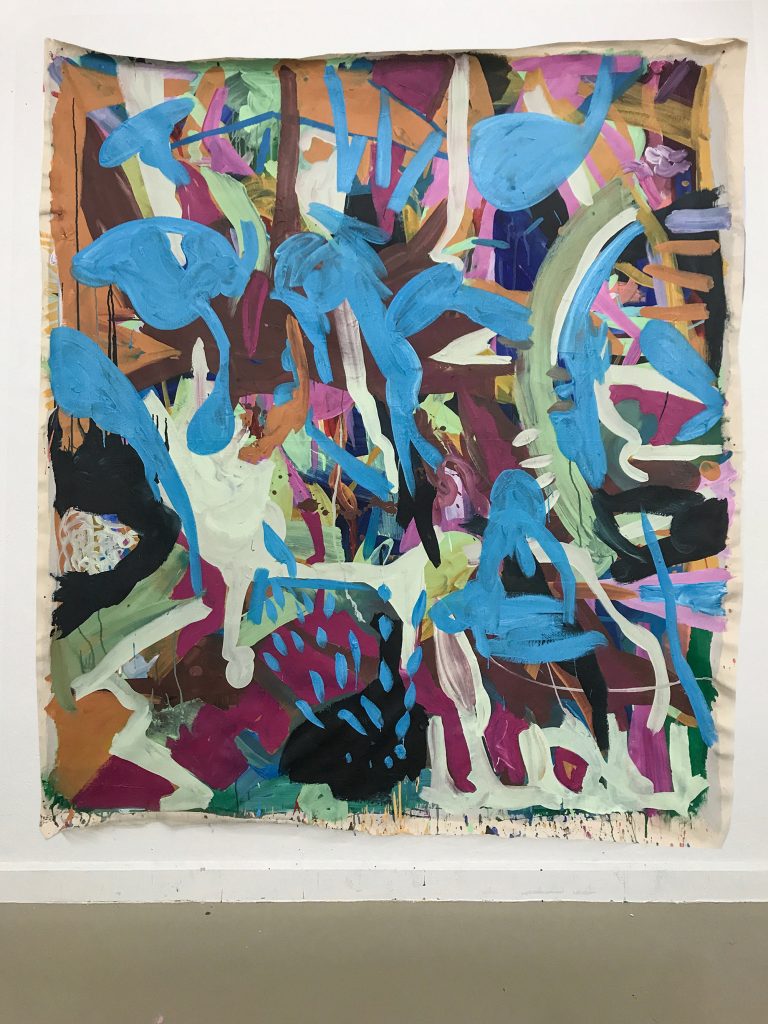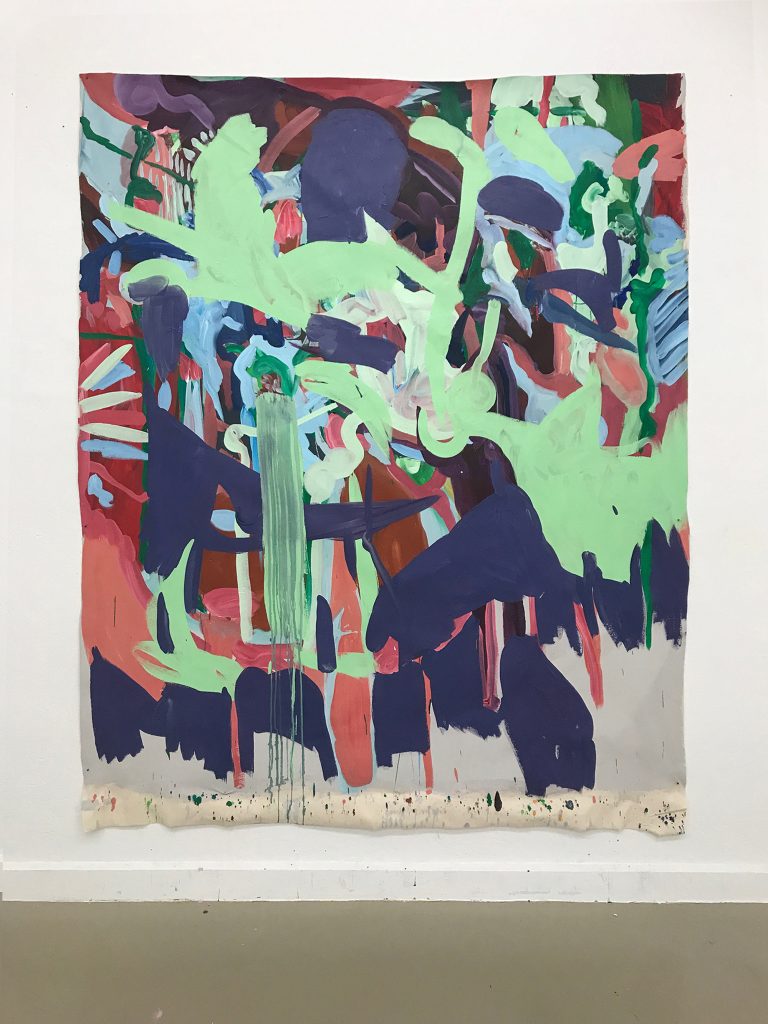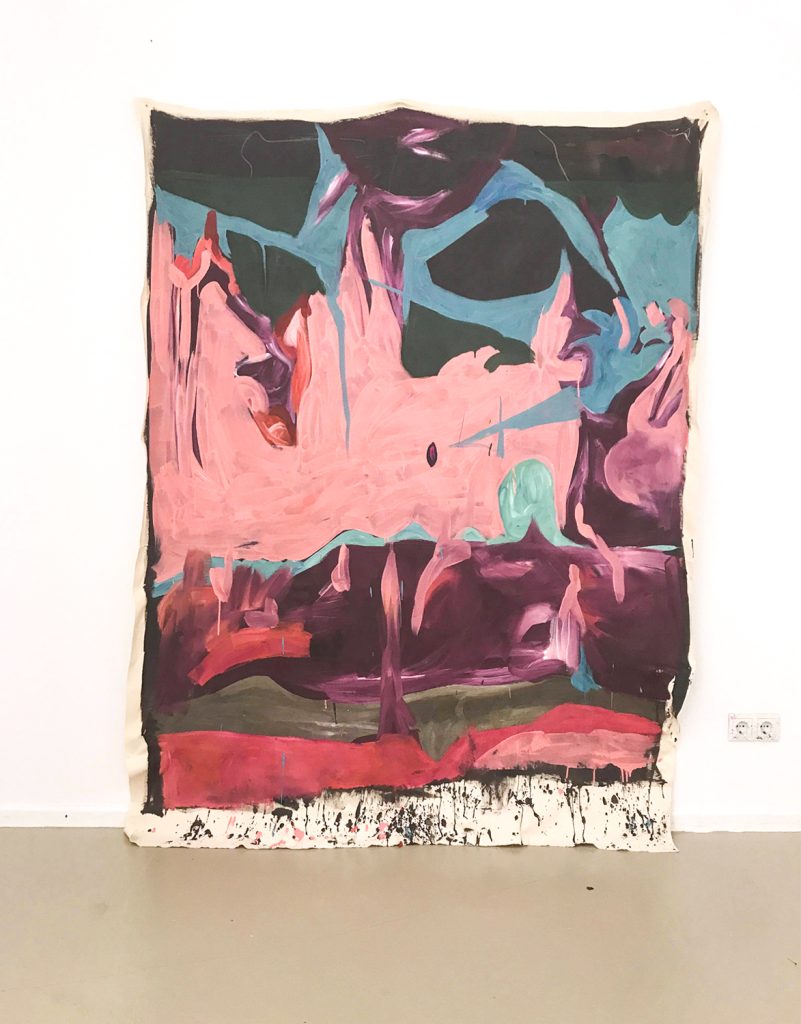 During a residency at Bethanien (DE) in 2018 Drøschler started a painterly abstract language. The abstract expressive painting is where Drøschler is today, she paints large scale in a high pace leaving the spectator with a strong inner vision. Drøschler claims that emotions are political and therefore uses her own personal emotions as a direct tool to create the abstract paintings. They are angry, sad, happy and joyful, just as the nature of the human being.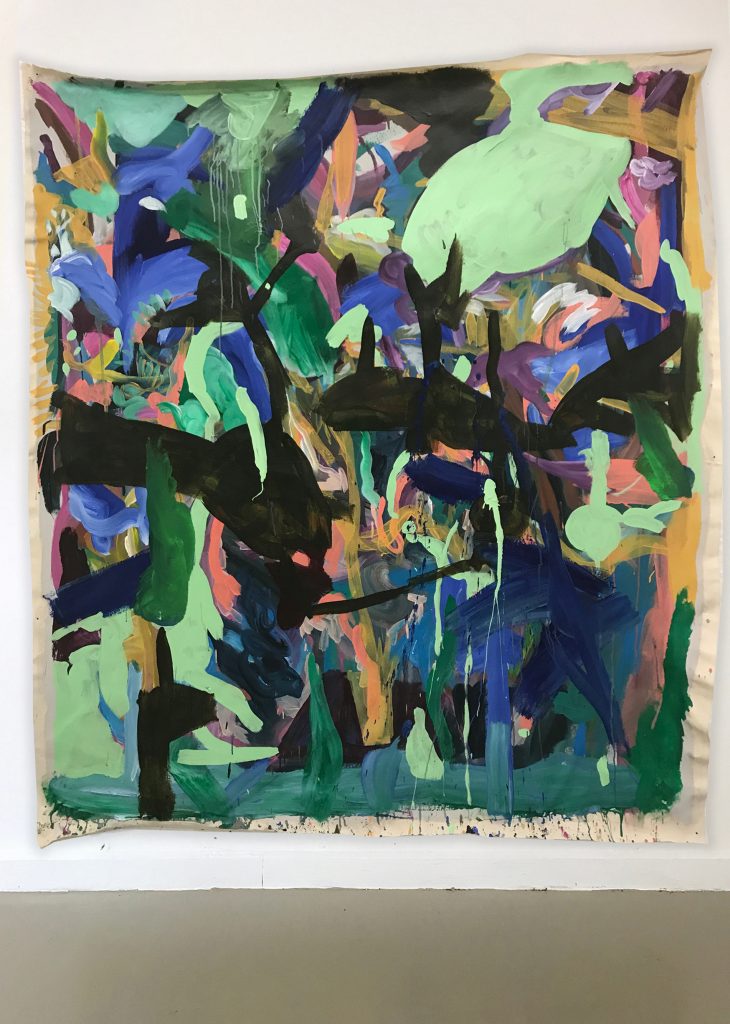 MEDITATION AND MEDITATION AND MEDITATION
A SERIES OF PAINTINGS CREATED ON MEDITATION
2020 – ONGOING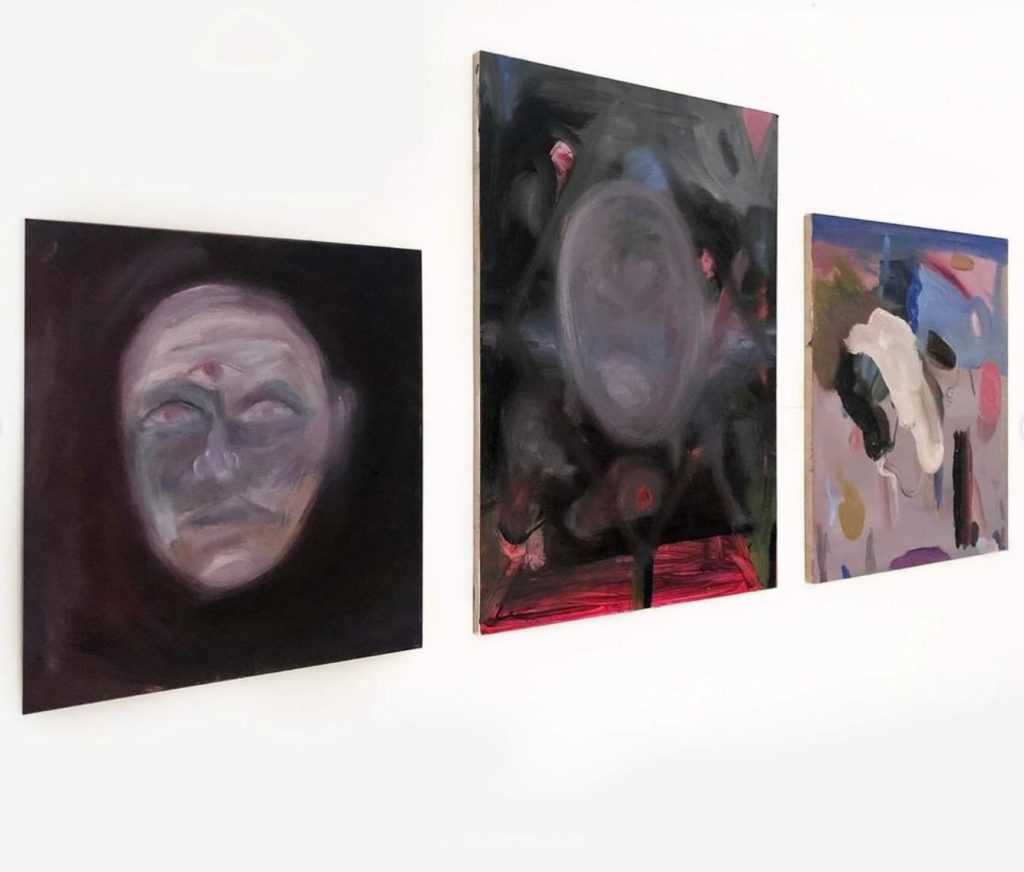 I have meditated on a daily basis since my mother taught me the basic needs when I was 11 years old. Meditation is therefore an important and core disciplin in my personal life. For the first time, at the age of 40, I have started to investigate a connection in between meditation and painting. This series as the most personal of my paintings why they may come across being different from a more expressive gesture in my other paintings, which I am known for.

Meditation is about repetition. All paintings are created on meditation. Again. Again. And again.
SEE MORE ABOUT THE SERIES MEDITATION AND MEDITATION AND MEDITATION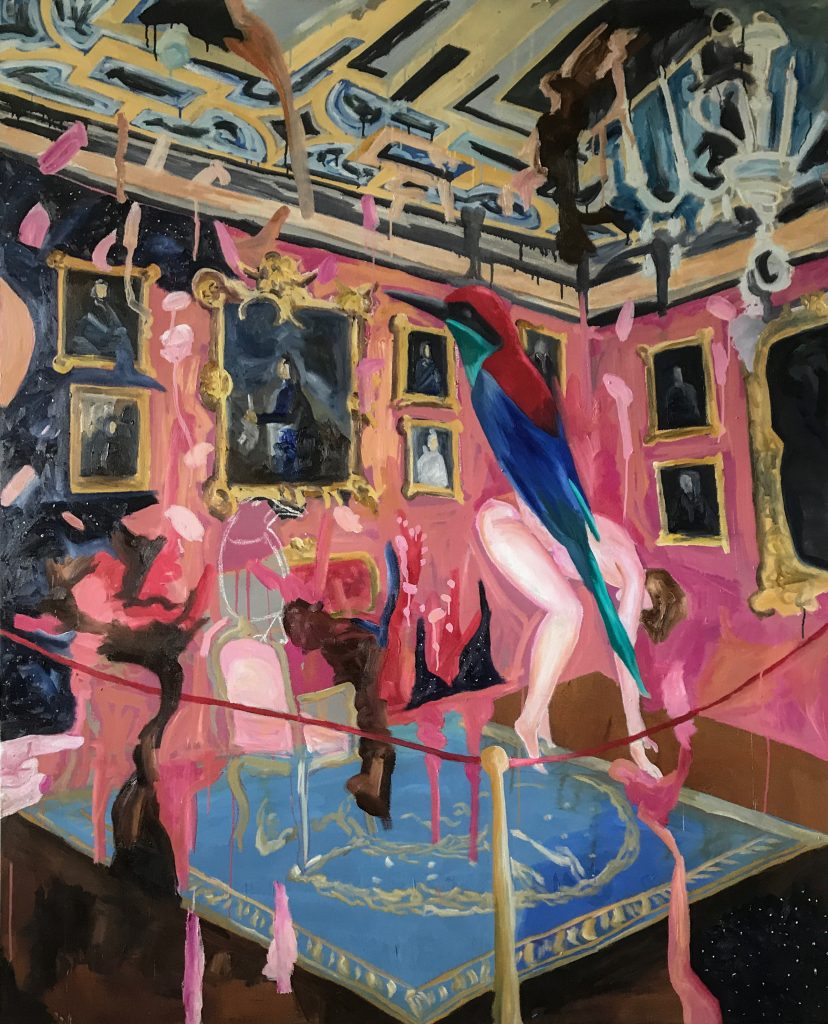 ARCHIVE
Please visit this message to have a look into an archive of paintings in a random order.