Paintings
A film 'Meet the artist' created by Kaila Bolton. Duration: 4:46
Mia-Nelle Drøschler is an accomplished and dedicated painter.
Her journey as an artist began during her early teenage years when she made a commitment to paint every day. This dedication has culminated in an extensive and diverse body of work, showcasing her artistic evolution over the years.

For years, Drøschler delved into the world of figurative painting, always infusing her work with a touch of abstraction. Her artistic exploration during this period provided a foundation for the unique style and perspective that would come to define her artistry.
In 2018, Mia-Nelle Drøschler embarked on a new artistic chapter, one that embraced the realm of abstract painting. Her work now reflects a thoughtful and conceptual approach, intertwined with a meditative exploration of spirituality and the depths of the subconscious mind. Through her art, she delves into the inner workings of the human experience, inviting viewers to join her on a journey of self-discovery and introspection.

Mia-Nelle Drøschler's paintings are a visual expression of her evolving perspective, offering a captivating blend of abstract and conceptual elements. Her work invites viewers to connect with their own inner thoughts and emotions, making each piece a unique and deeply personal experience.
ERASED LANDSCAPES
Drøschler is presently immersed in a series of oil paintings, delving deep into the notion of the vanishing landscape. The genesis of this series took place on the Danish museum boat Rylen during the summer of 2022 and 2023. As part of a larger museum project, Drøschler was afforded the opportunity to sail aboard this historical vessel. Amid the tranquil waters, she embarked on an artistic odyssey, sketching the landscape with watercolors. Her approach was an act of erasure, as she submerges these sketches back into the sea. This method has evolved into an ongoing concept, a delicate dance between capturing a fleeting motif and its inevitable dissolution.
This journey continues to unfold, as Drøschler's creative voyage takes her to The Danish Artworkshop in December 2023, promising new dimensions to her exploration of the erased landscape.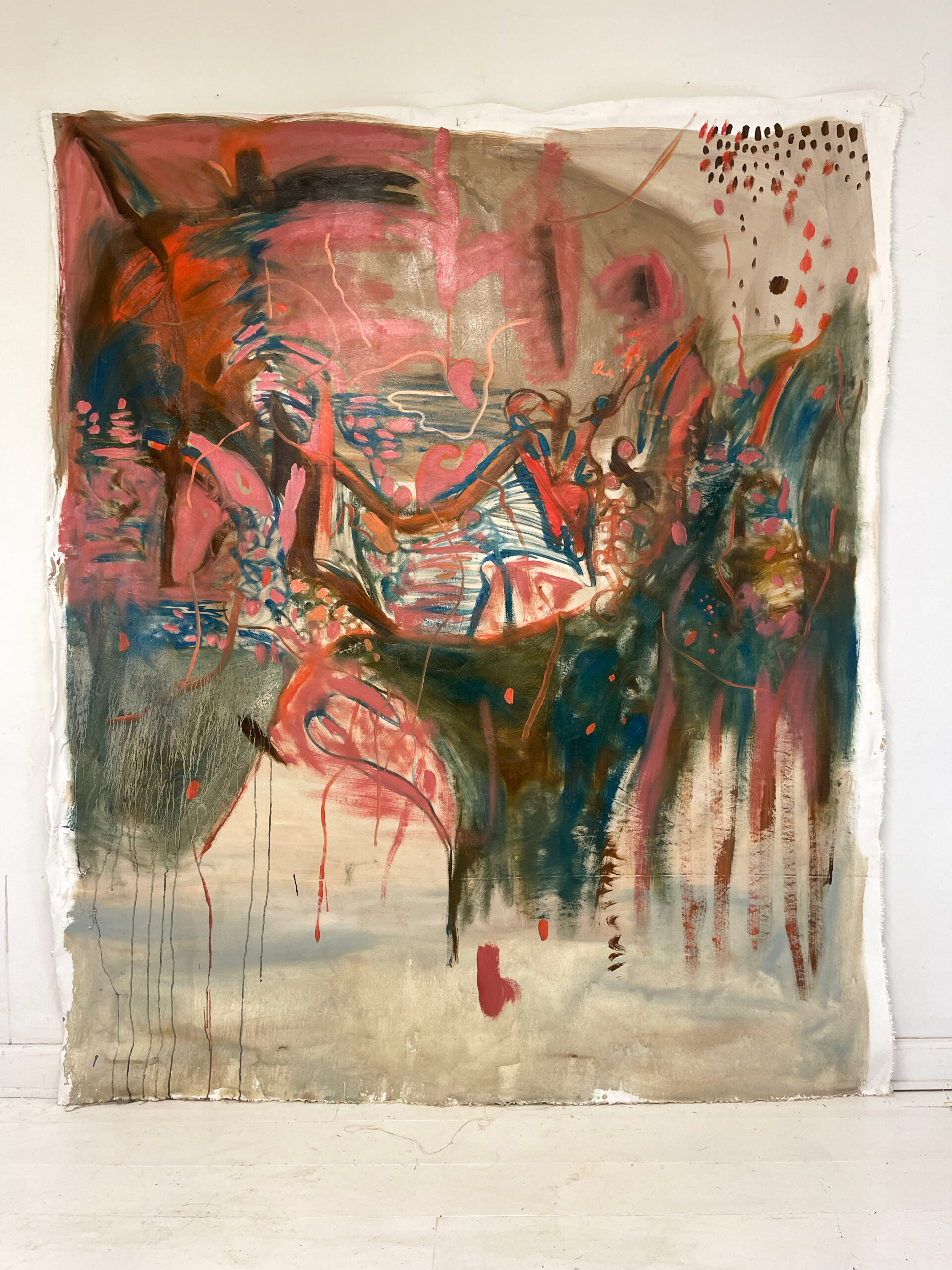 Erased landscape #4
Oil on unstretched canvas
200 cm x 160 cm
2023
Erased landscape #3
Oil on unstretched canvas
200 cm x 160 cm
2023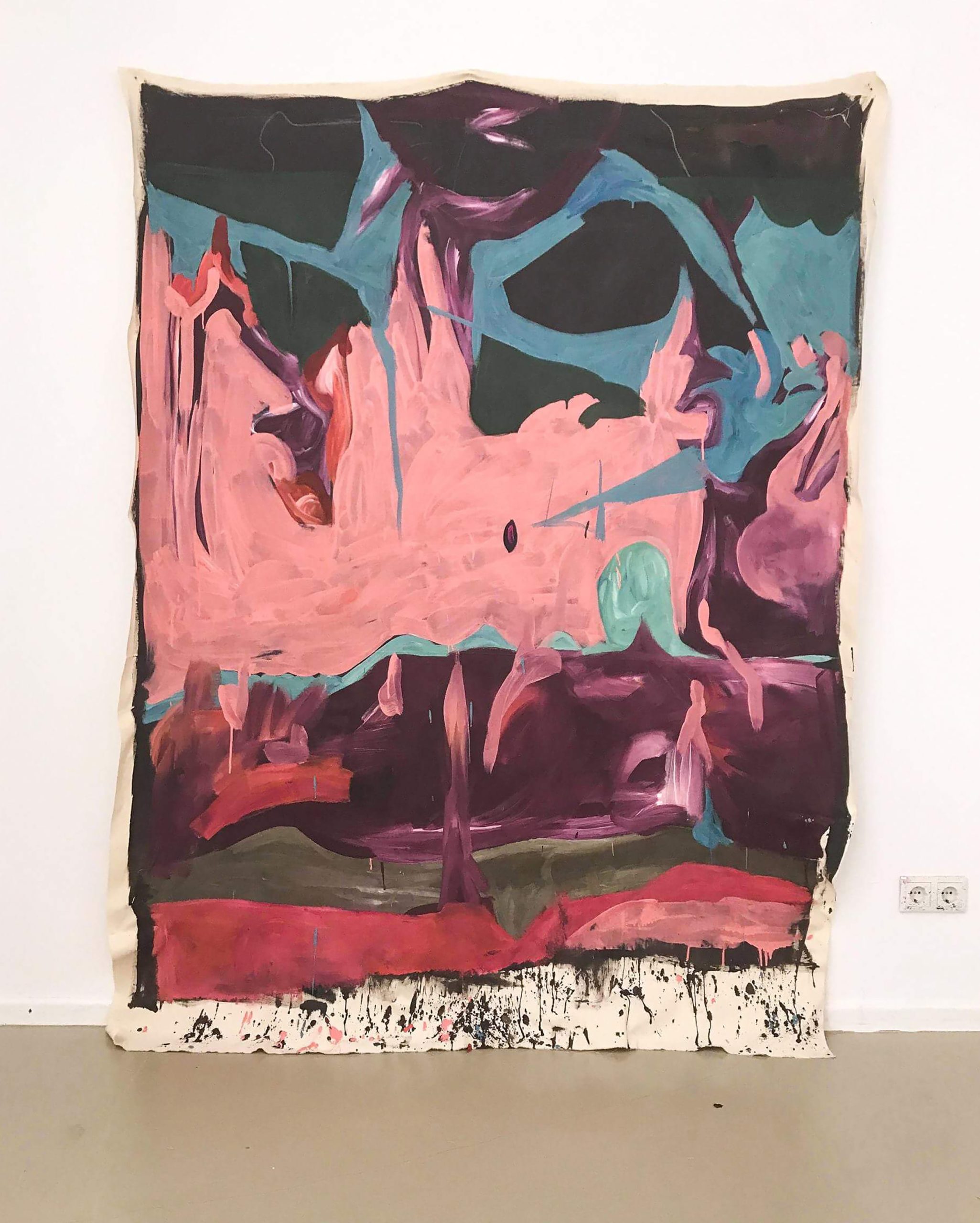 Erased landscape #1
Oil on unstretched canvas
190 cm x 160 cm
2018
The series will be presented in full in the spring 2024.
A selection of the paintings will also be included at the exhibition Rylen 2024 at Johannes Larsen Museum opening March 15, 2024.
INVISIBLE
A mesmerizing exploration by Drøschler, this series delves into the art of subtraction and the beauty of absence. Drøschler's painterly technique involves adding a final layer of white to her works, crafting what she aptly terms an 'invisible motif.' This enigmatic and translucent world invites the viewer to glimpse a dreamlike, ethereal realm, where the boundaries between presence and absence blur, and a hazy, intriguing atmosphere prevail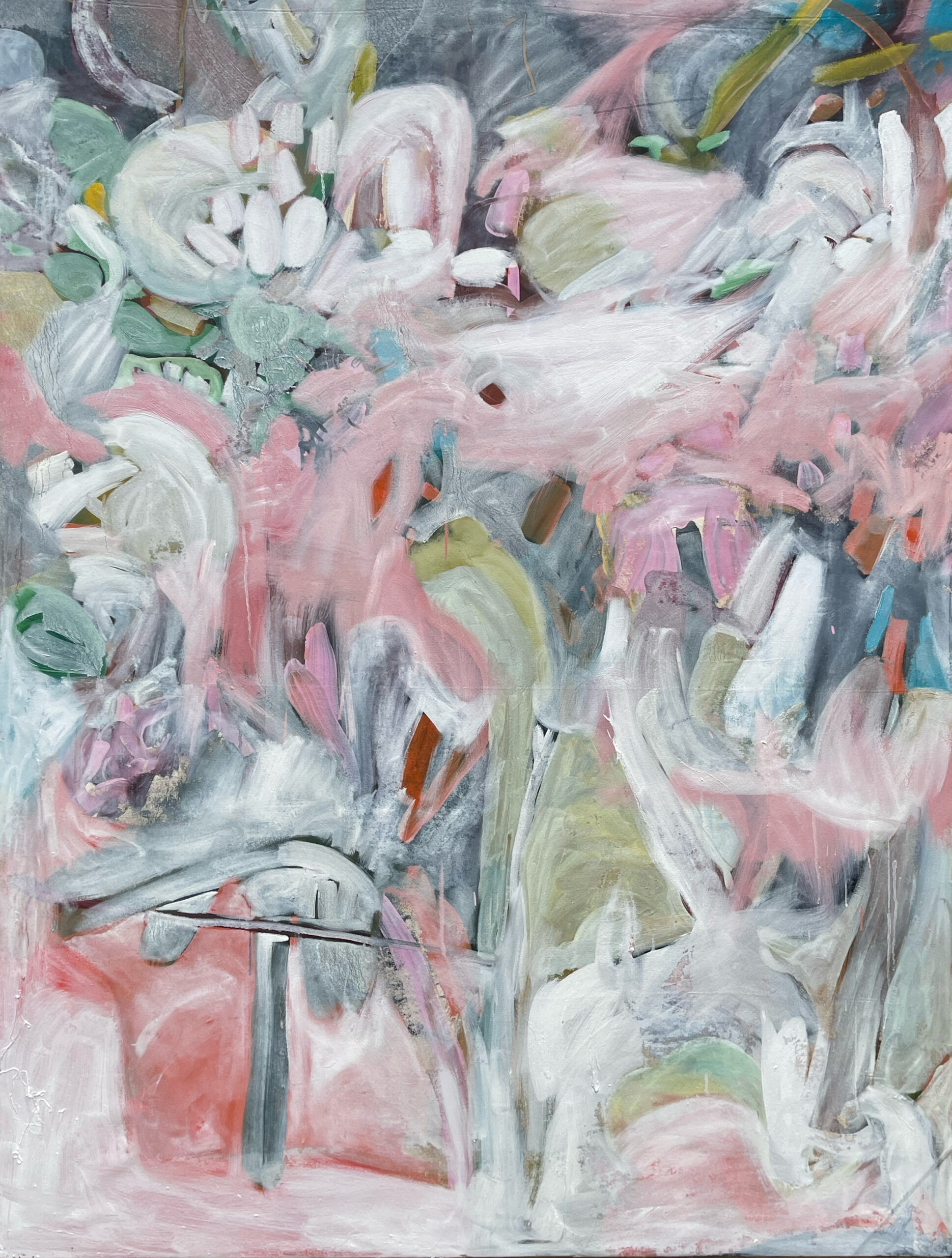 Untitled
Oil on canvas
190 cm x 160 cm
2022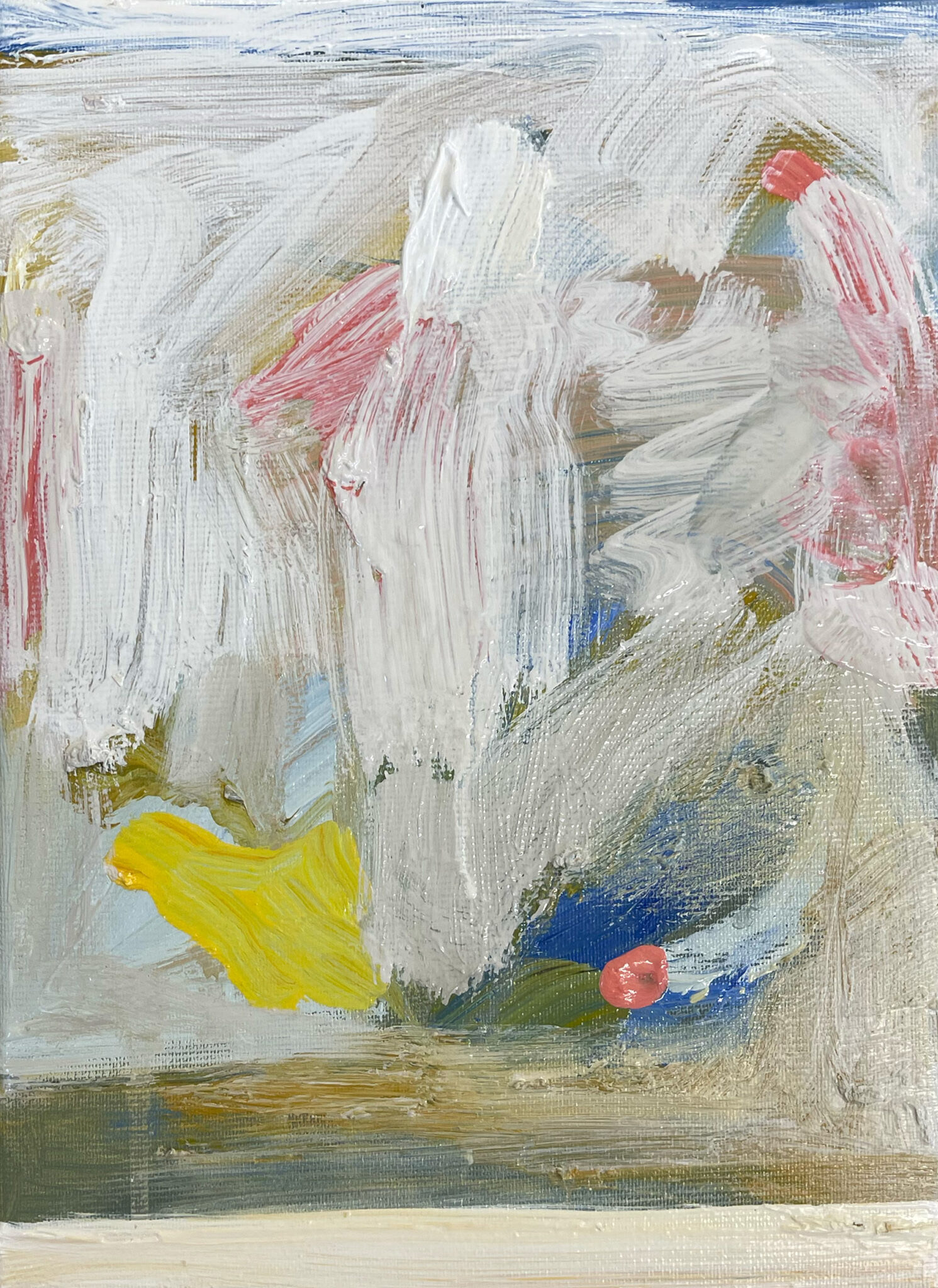 Untitled
Oil on canvas
24 cm x 18 cm
2022
Untitled
Oil on canvas
130 cm x 140 cm
2022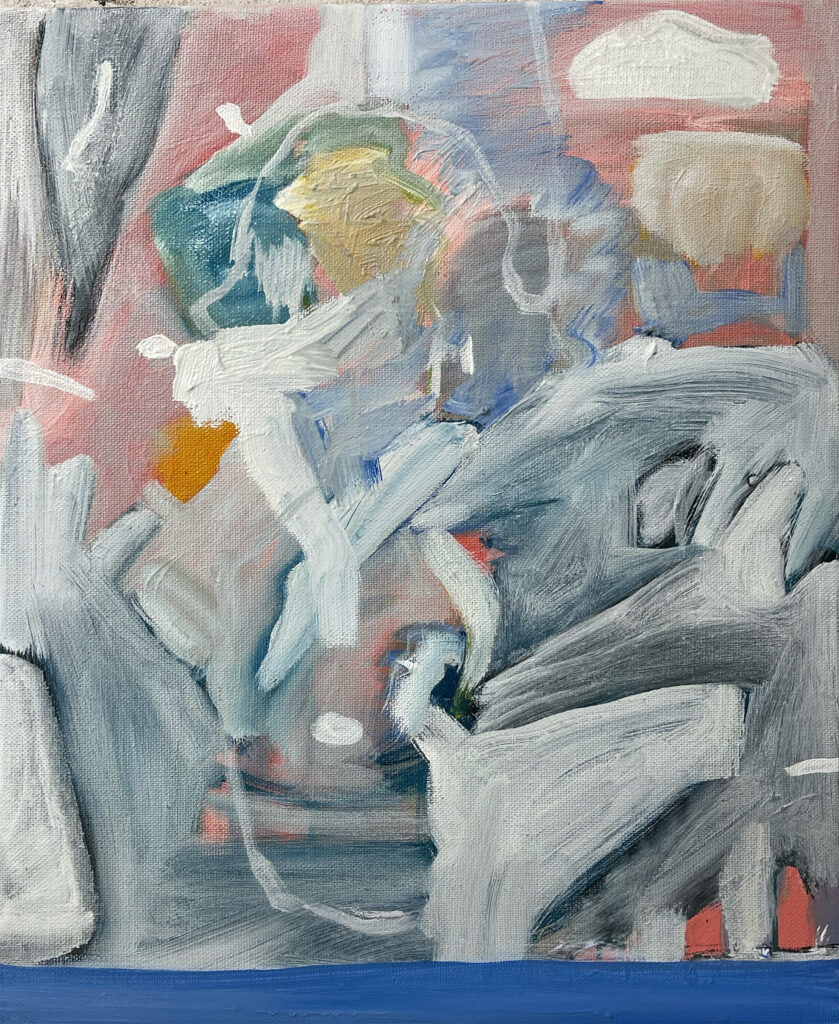 Untitled
Oil on canvas
80 cm x 60 cm
2022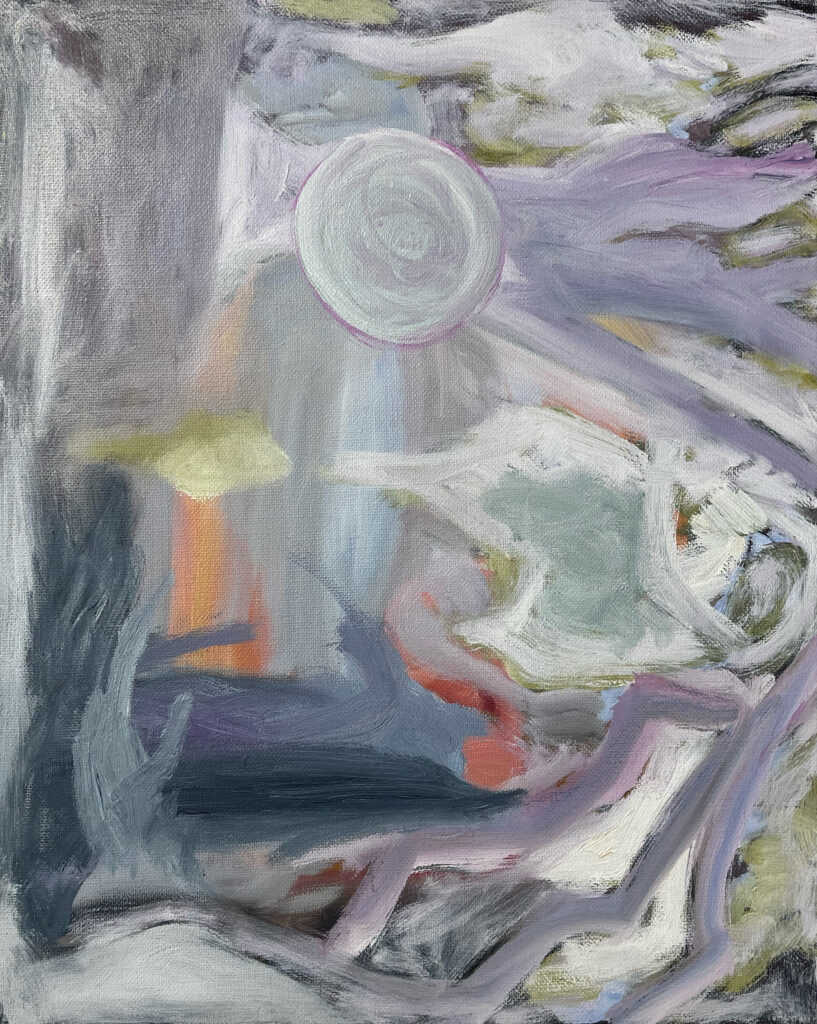 Untitled
Oil on canvas
60 cm x 40 cm
2022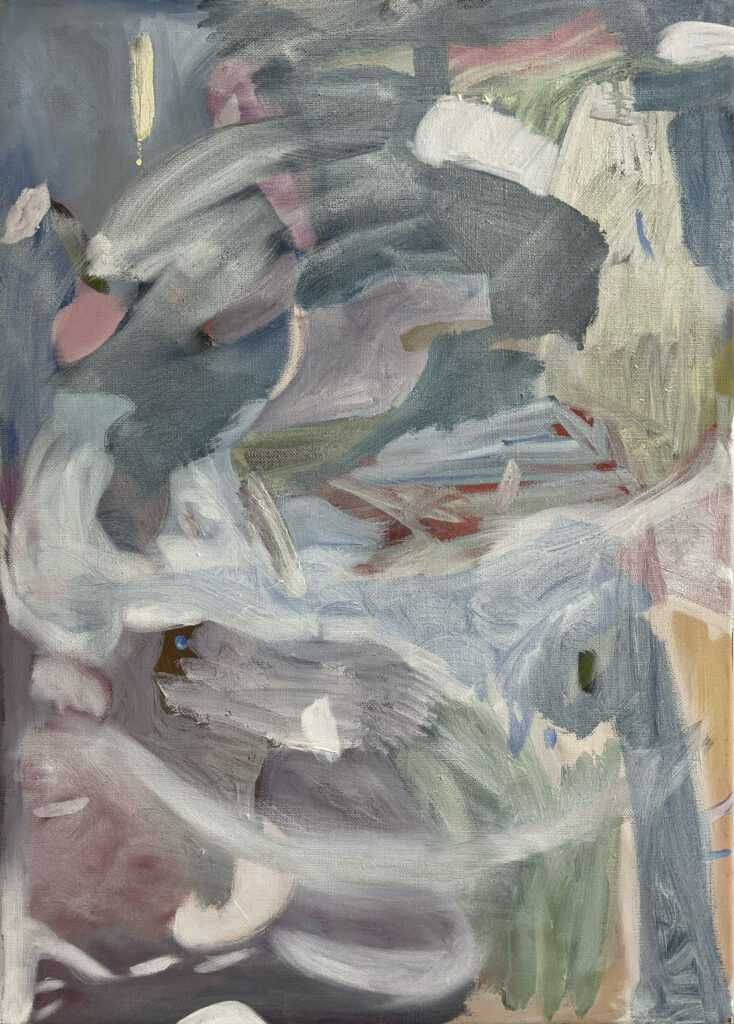 Untitled
Oil on canvas
80 cm x 60 cm
2022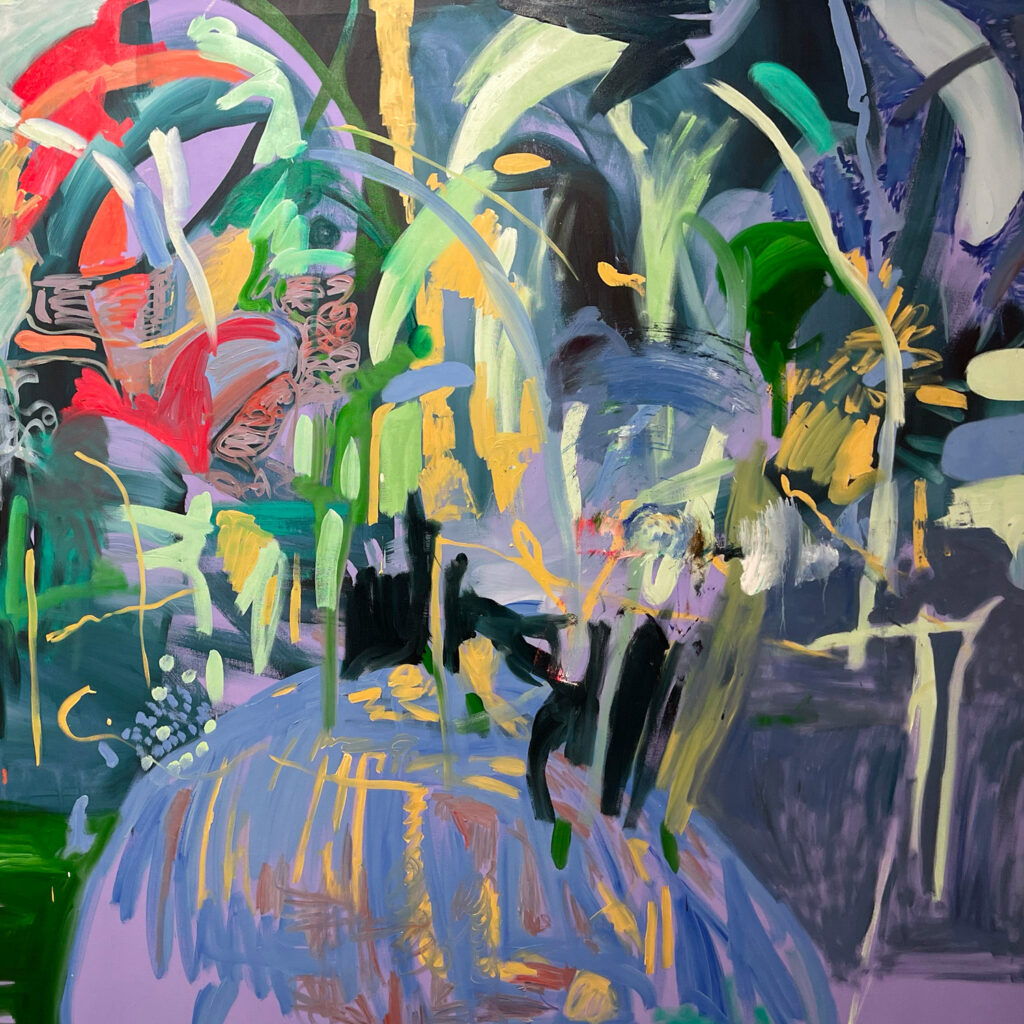 2018 – 2023
ABSTRACT EXPRESSIONISM
After dedicating almost a decade to creating figurative paintings, Drøschler embarked on a new artistic journey, transitioning to a series of abstract paintings.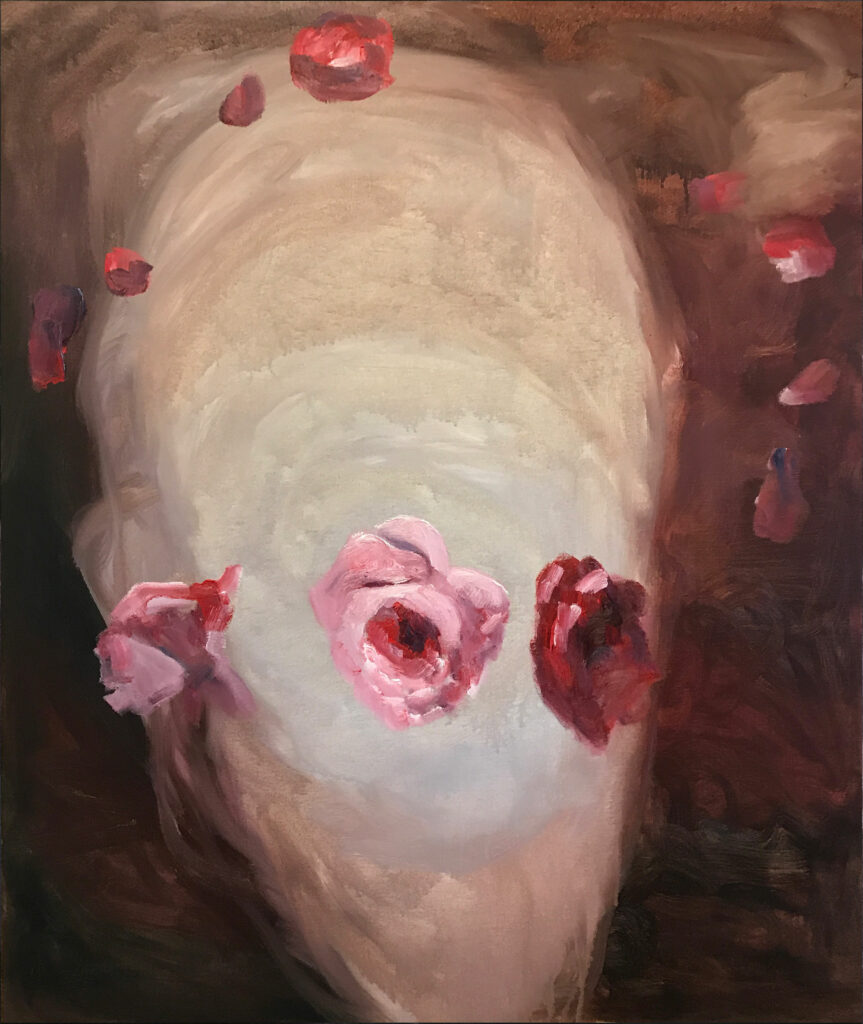 MEDITATION
FLOATING
In a series of paintings, Drøschler delves into the concept of defying gravity to capture a meditative state of presence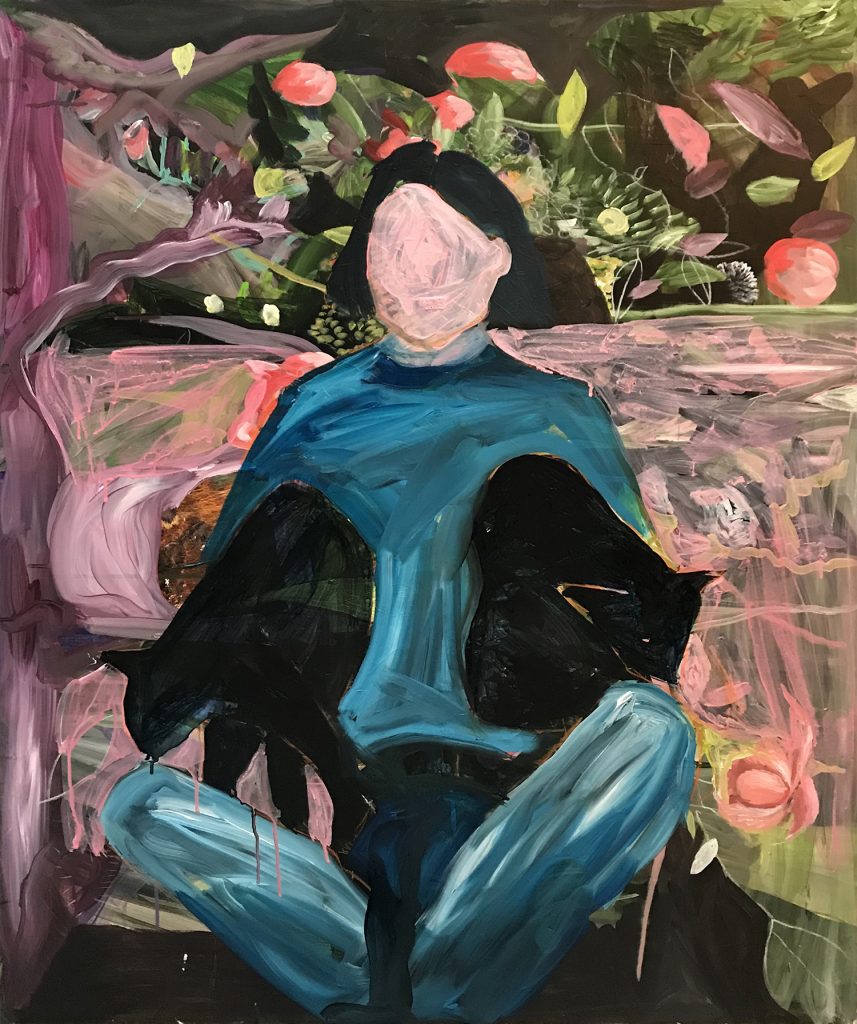 PAINTINGS 2010 – 2020
ARCHIVE
Drøschler's remarkable level of productivity has resulted in an extensive body of work. Here, you can explore the evolution of her art over the years.