OUTDOOR PERMANENT COMMISION FOR SKÆLSKØR
CITY AND SLAGELSE COUNCIL, DK
AUGUST 2019
Inside a 29 meter tunnel 58 paintings were carried out directly on the walls.
According to the original structure of the tunnel the paintings were carefully
placed inside squares, reflecting the experiences in nature the locals have
had nearby the tunnel.
The tunnel was official opened on August 30, 2019 by mayor John Dyrby
followed by a poetic reading by Mia-Nelle Drøschler to the tunes of
Gypsy by God.
The tunnel is placed near Nytorv in Skælskør heading towards the lake Nor.
© Lars Rønbøg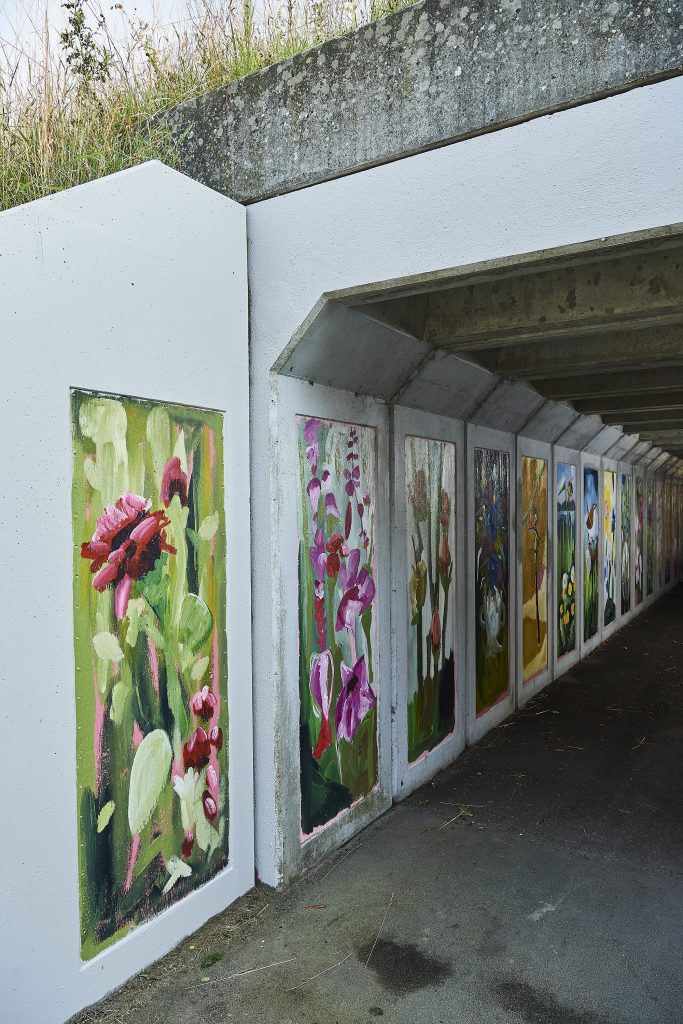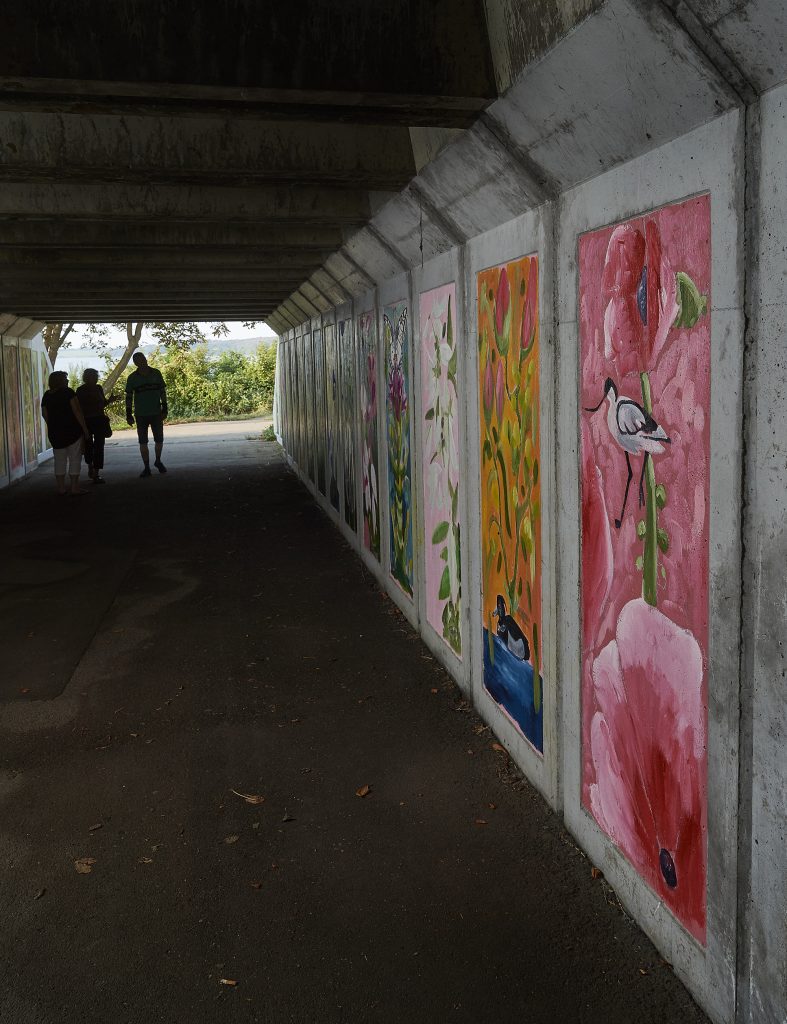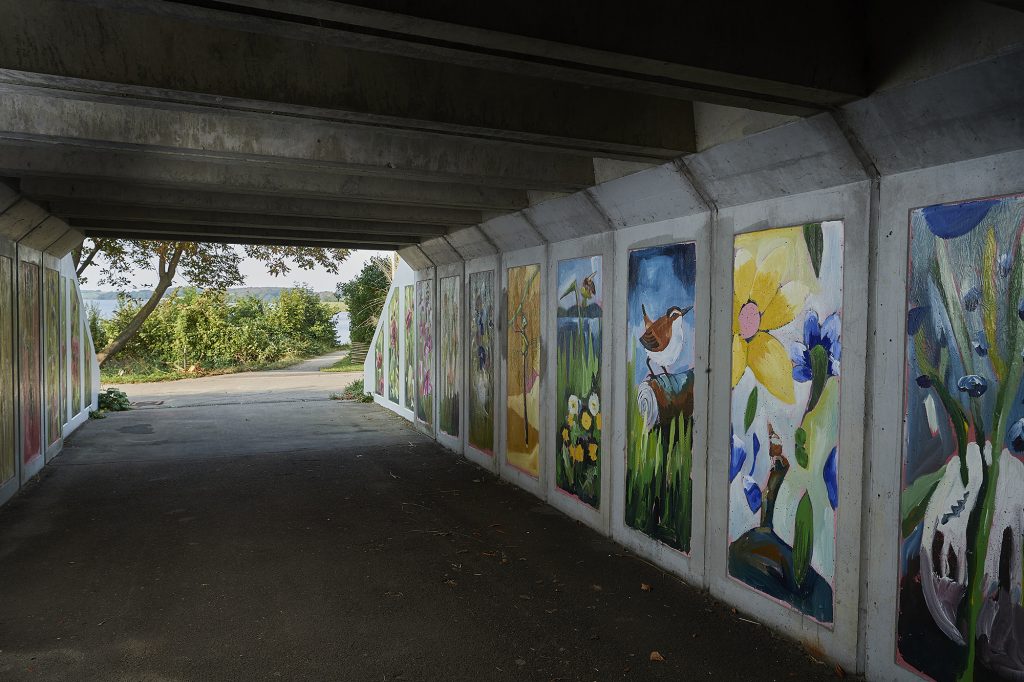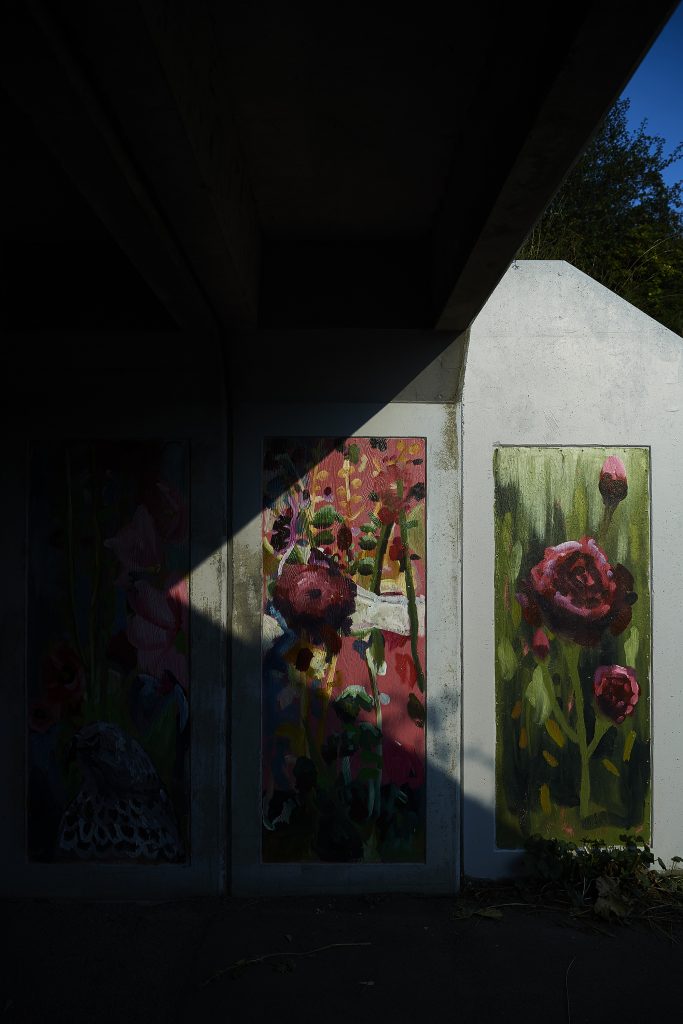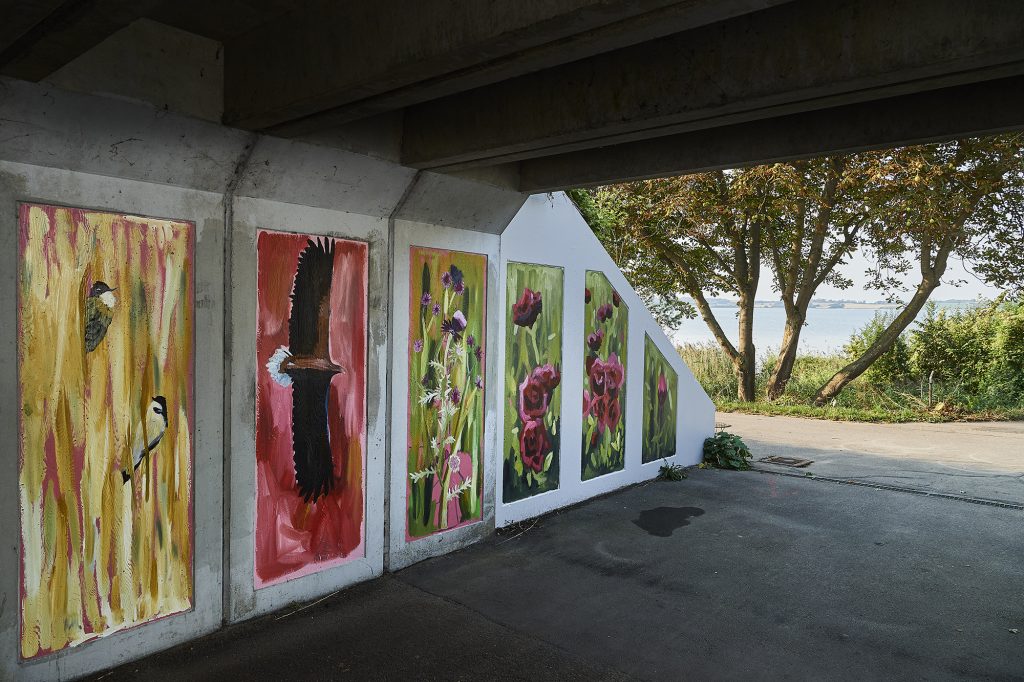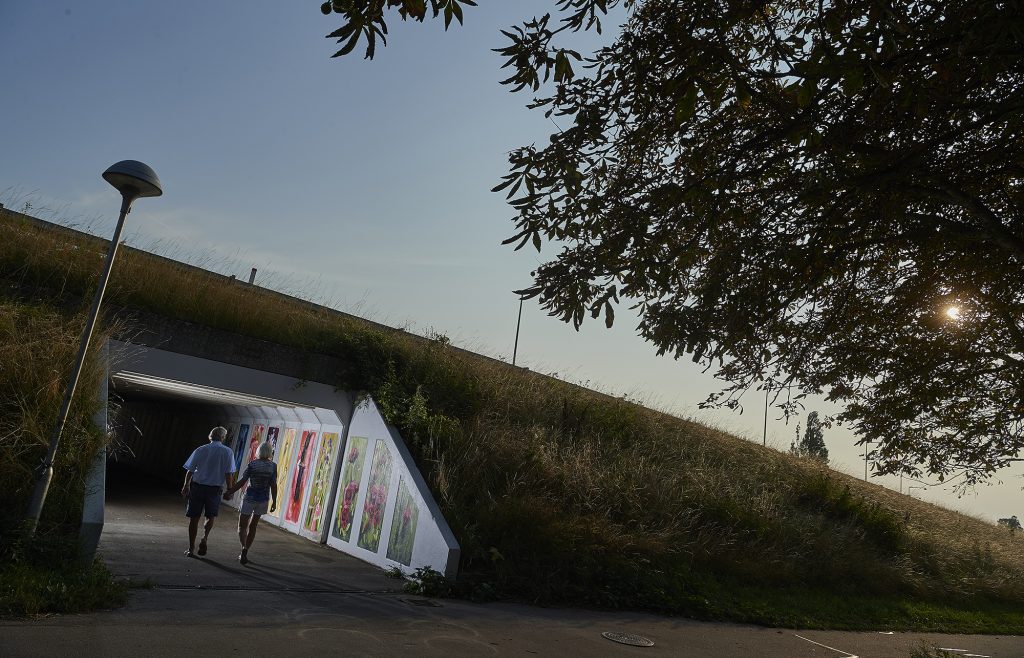 Click on the images below to see the paintings as seen inside the tunnel. Total length: 26 meter.