PERMANENT OUTDOOR COMMISION
OUTDOOR PERMANENT COMMISION FOR SKÆLSKØR
CITY AND SLAGELSE COUNCIL, DK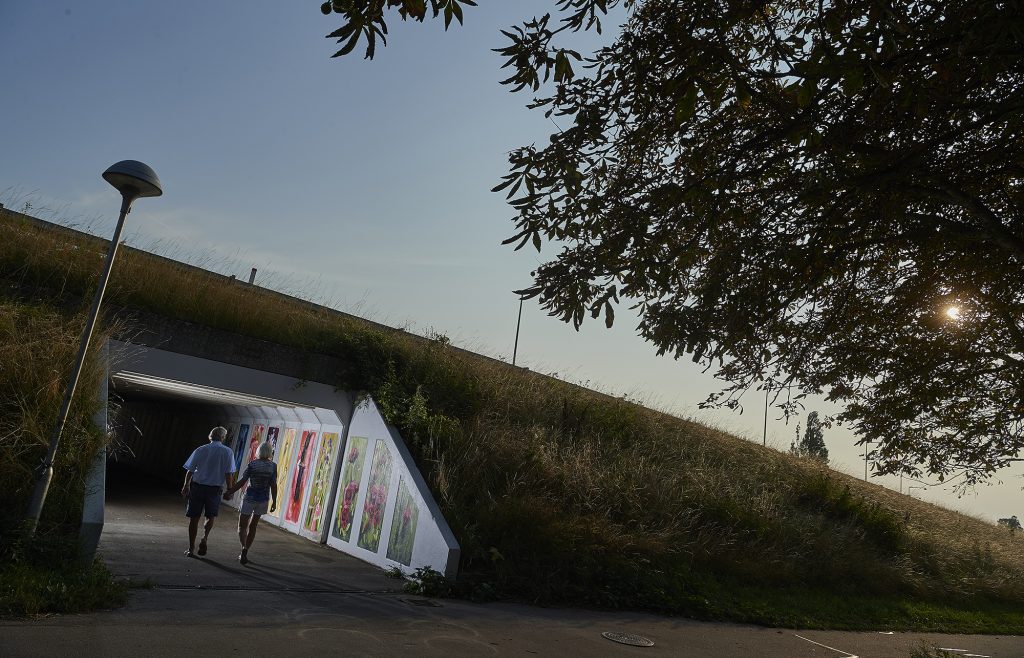 In a pedestrian tunnel at Noret in Skælskør, 56 paintings have been made as two friezes. Motifs are inspired by the nearby lake, where a rich animal and flower life is to be experienced. A walk around the lake is a favorite walk and many have to walk through this tunnel to start the walk.
Drøschler combines his fascination with the coloristic and figurative, with an intuitive and expressive gesture. Abstract elements appear between narrative brushstrokes, they are done at a high pace which testifies to a strong painting technique, where the good craftsmanship is lifted in a sensuous color explosion.
Collaborators: Slagelse Municipality and Skælskør Art Association. Painting done directly on two walls, a total of 3.30 meters x 62 meters.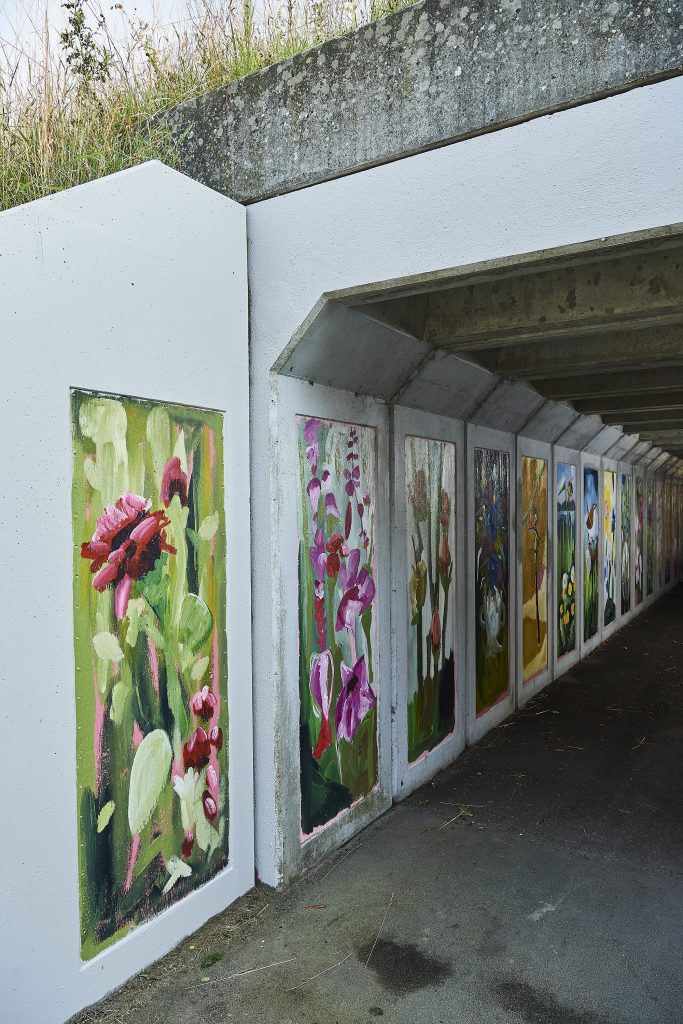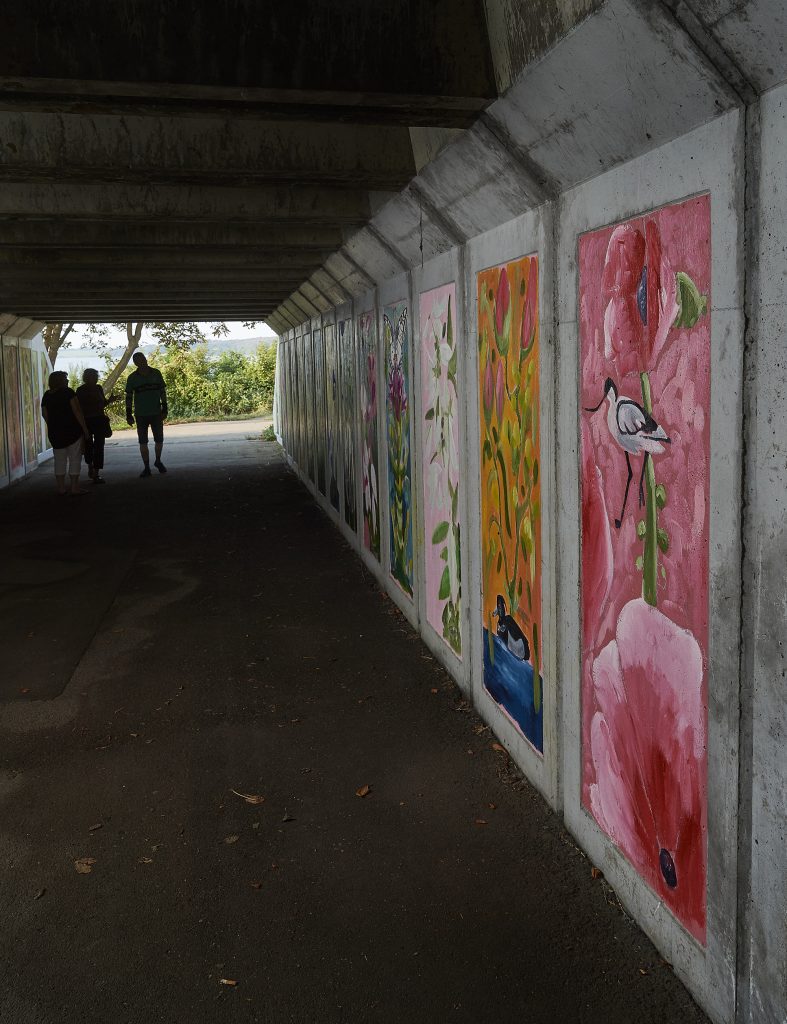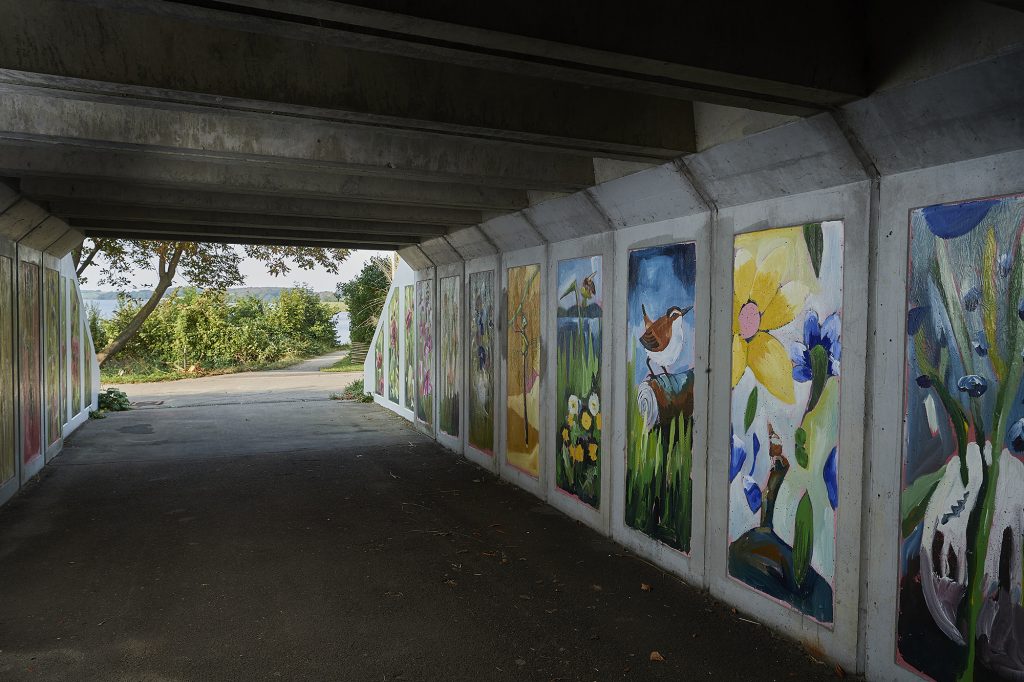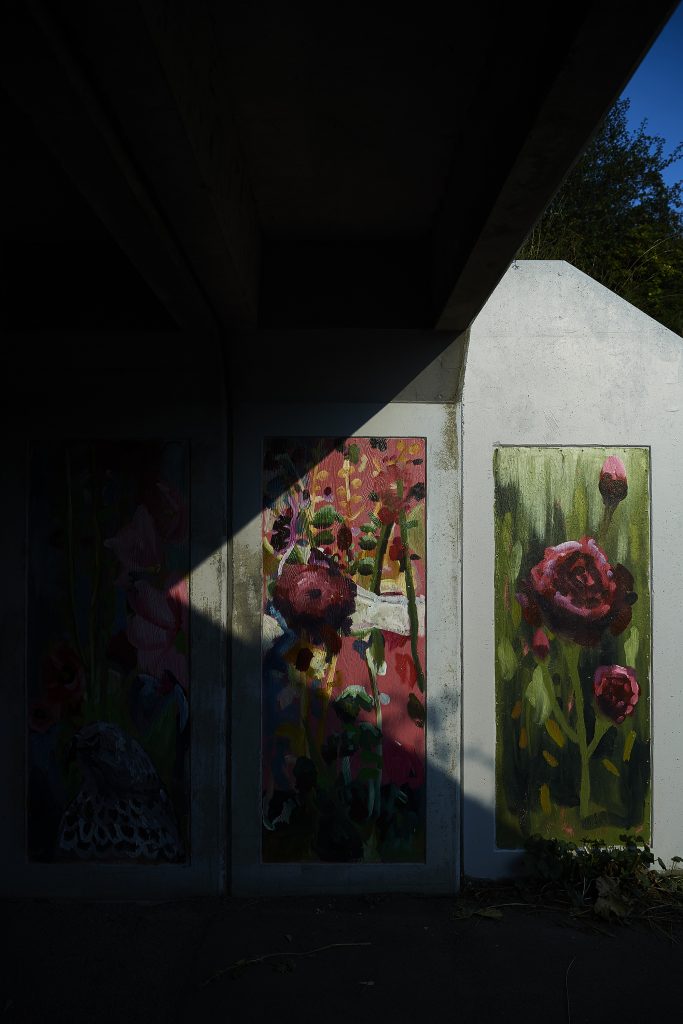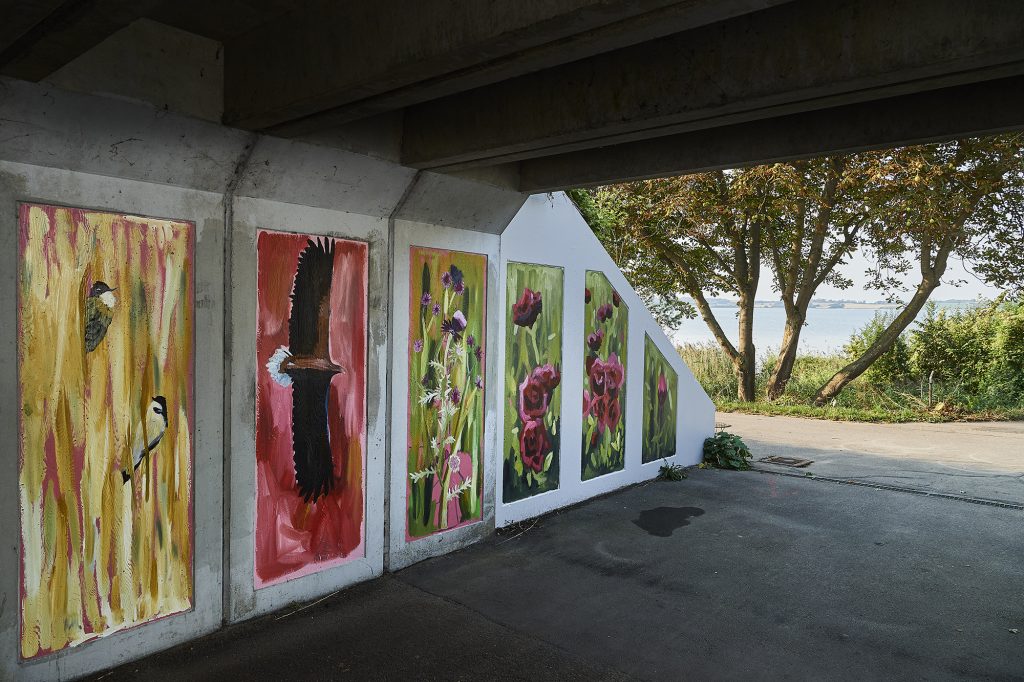 Click on the images below to see the paintings as seen inside the tunnel. Total length: 26 meter.