Solo exhibition
Gallery Rozart
2018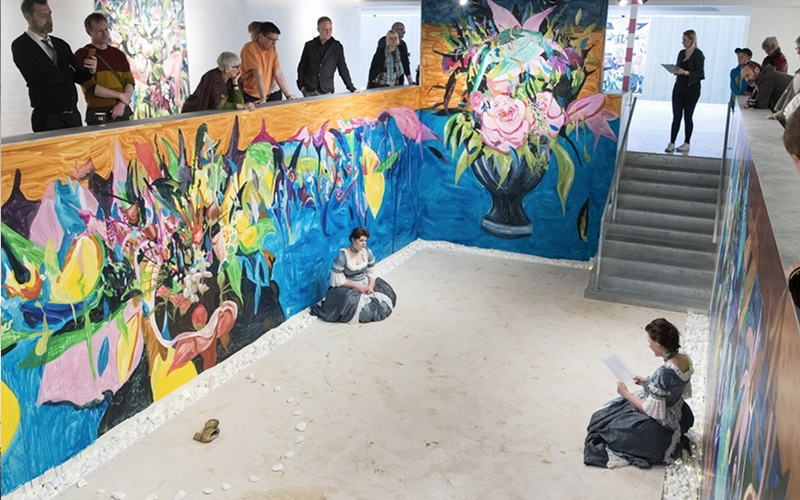 A Coloristic Exploration by Mia-Nelle Drøschler
Gallery Rozart, located in Denmark, played host to a captivating art exhibition that showcased the boundless creativity of visual artist Mia-Nelle Drøschler. Within the gallery's walls, Drøschler brought forth a site-specific painting that transformed an empty swimming pool into a mesmerizing flower-filled dreamscape. With expressive brushstrokes and a vibrant color palette, the artist delved into the depths of the subconscious mind, inviting viewers to immerse themselves in an internal landscape of vivid blooms and captivating insects.
As visitors entered the exhibition, they were greeted by a breathtaking sight—a sea of giant flowers, stretching across every inch of the swimming pool's walls. Drøschler's masterful use of color and form transformed the space into a realm where imagination bloomed freely. Each brushstroke carried the artist's emotions and thoughts, allowing her internal landscape to manifest in a visually striking and evocative manner.
Within this rich tapestry of flowers, a few insects made their presence known. These delicate creatures served as metaphors for the workings of the subconscious mind—a reminder that beneath the surface, hidden depths of thoughts, desires, and dreams reside, waiting to be explored. Drøschler's incorporation of these insects added an element of mystery and intrigue to the overall composition, urging viewers to delve deeper into their own internal realms.
Beyond the swimming pool installation, the upper area of the gallery space housed a series of traditional paintings suspended from the ceiling. This unexpected juxtaposition created a dynamic contrast between the vibrant, coloristic world below and the more traditional, contemplative atmosphere above. Drøschler's ingenious placement of these paintings allowed for an engaging dialogue between different artistic styles, inviting viewers to contemplate the diverse ways in which art can convey meaning and evoke emotions.
During the exhibition, Drøschler mesmerized audiences with a captivating performance that further brought her art to life. Joined by her imaginative twin sister, she orchestrated an immersive experience, reading a poetic narrative text that wove together elements of storytelling and visual art. This performance added an interactive layer to the exhibition, inviting viewers to engage not only visually but also aurally, creating a multi-sensory experience that deepened their connection to Drøschler's artistic vision.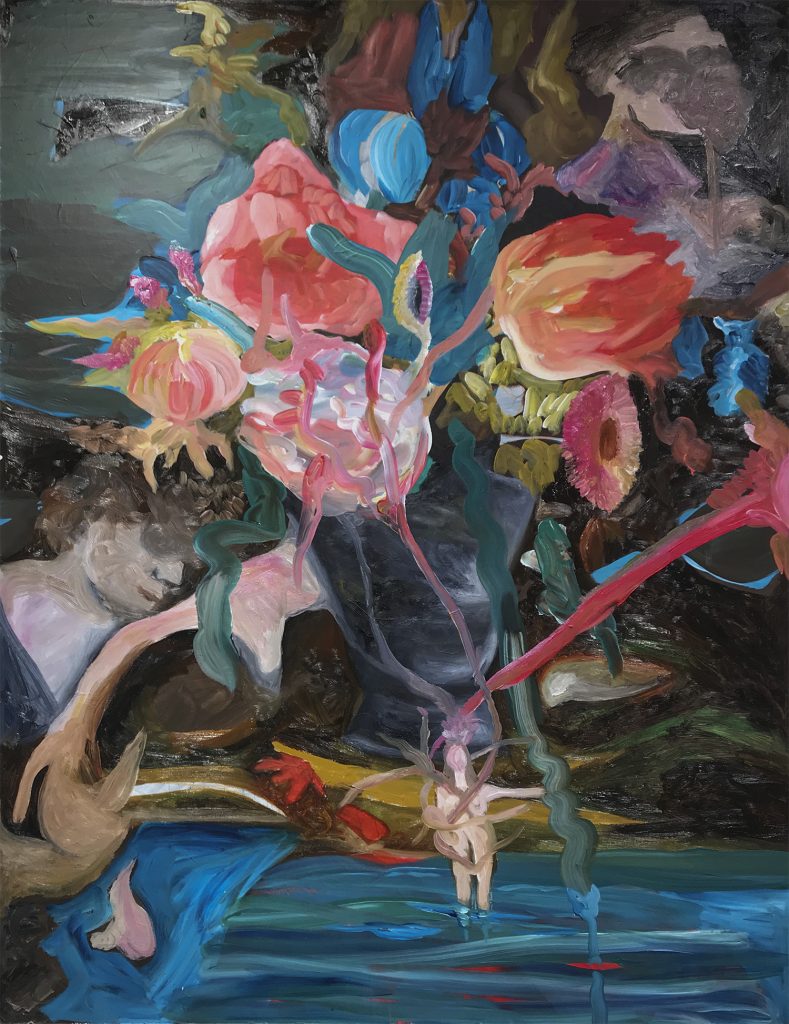 Untitled
Acrylic and oil on canvas
152 x 123 cm
2017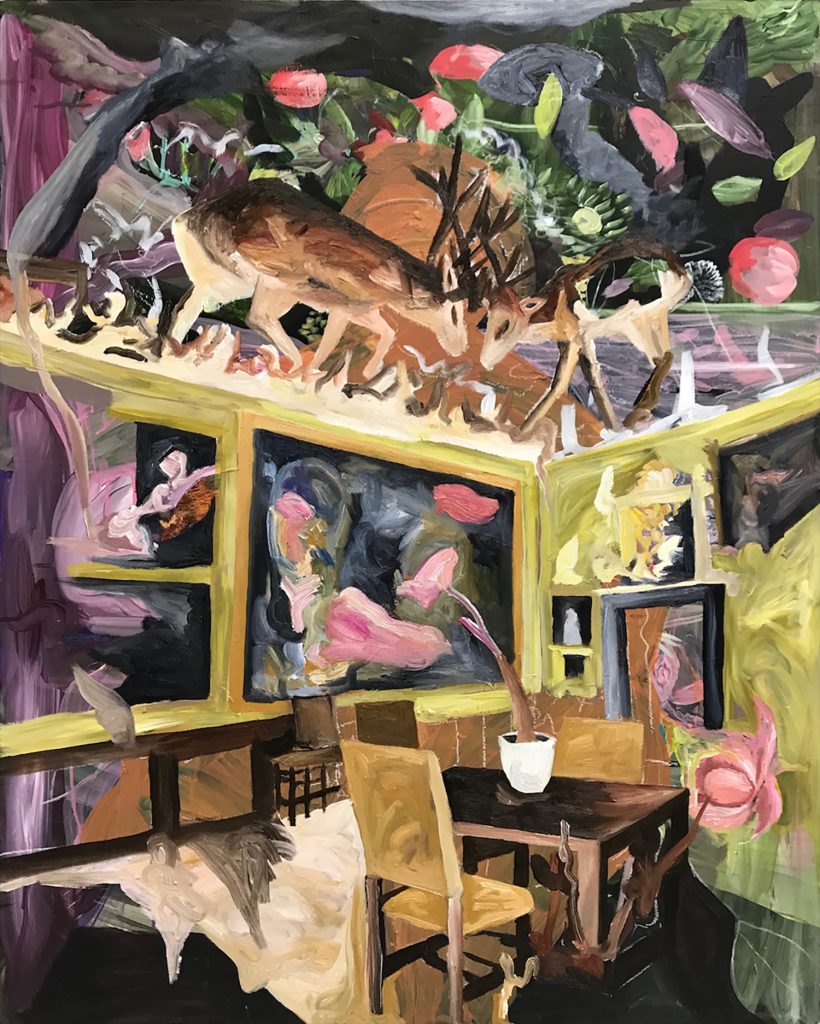 Untitled
Acrylic and oil on board
140 cm x 118 cm
2018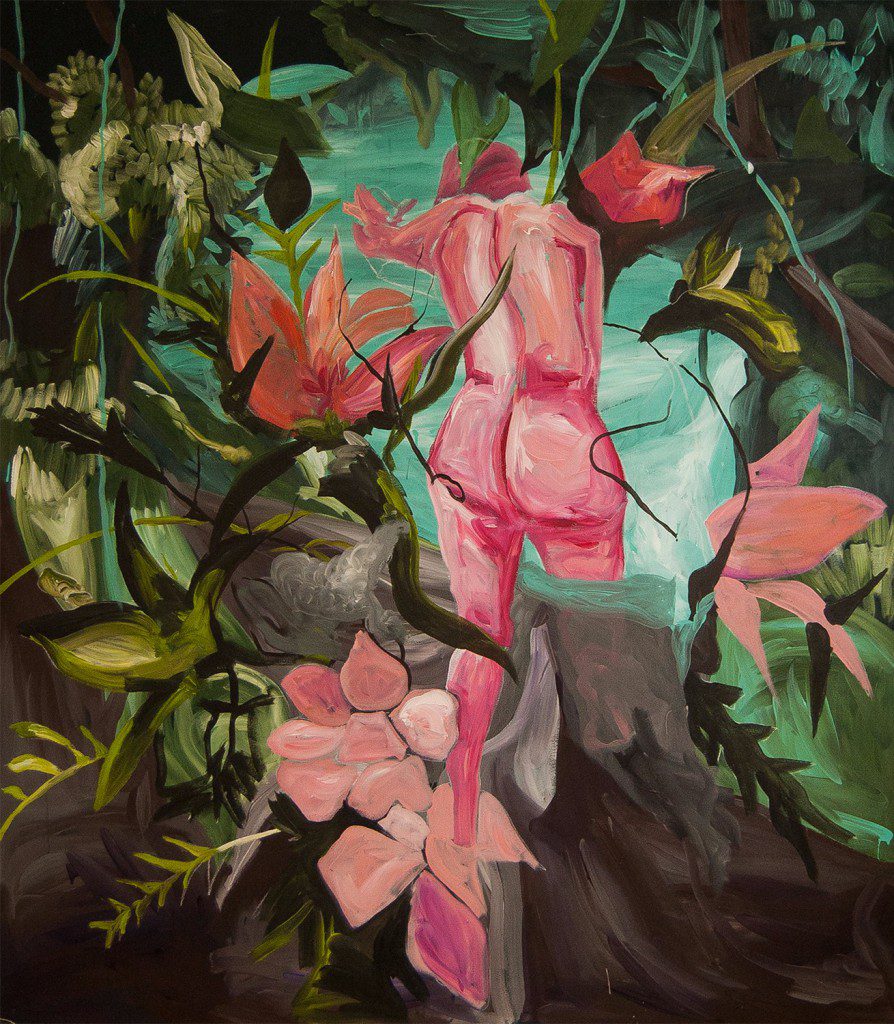 Untitled
Acrylic and oil on canvas
200 cm x 150 cm
2018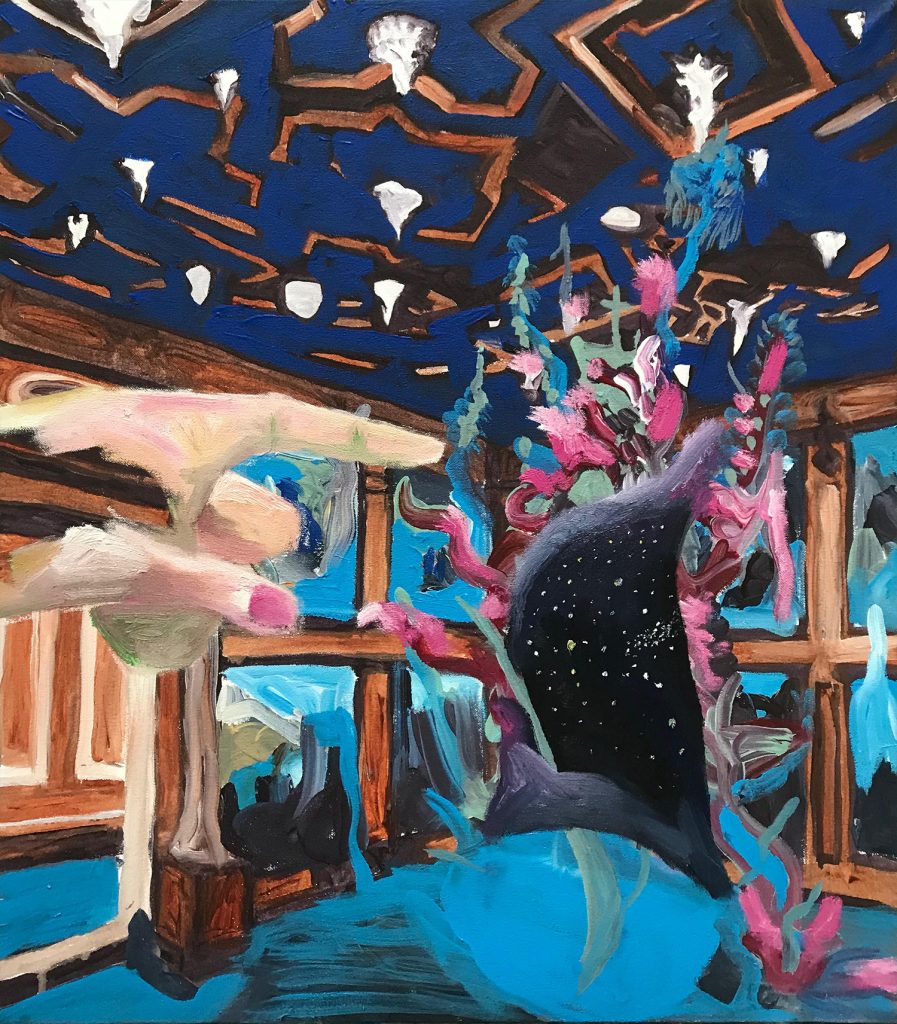 Pointing
80 cm x 60 cm
Oil on canvas
2018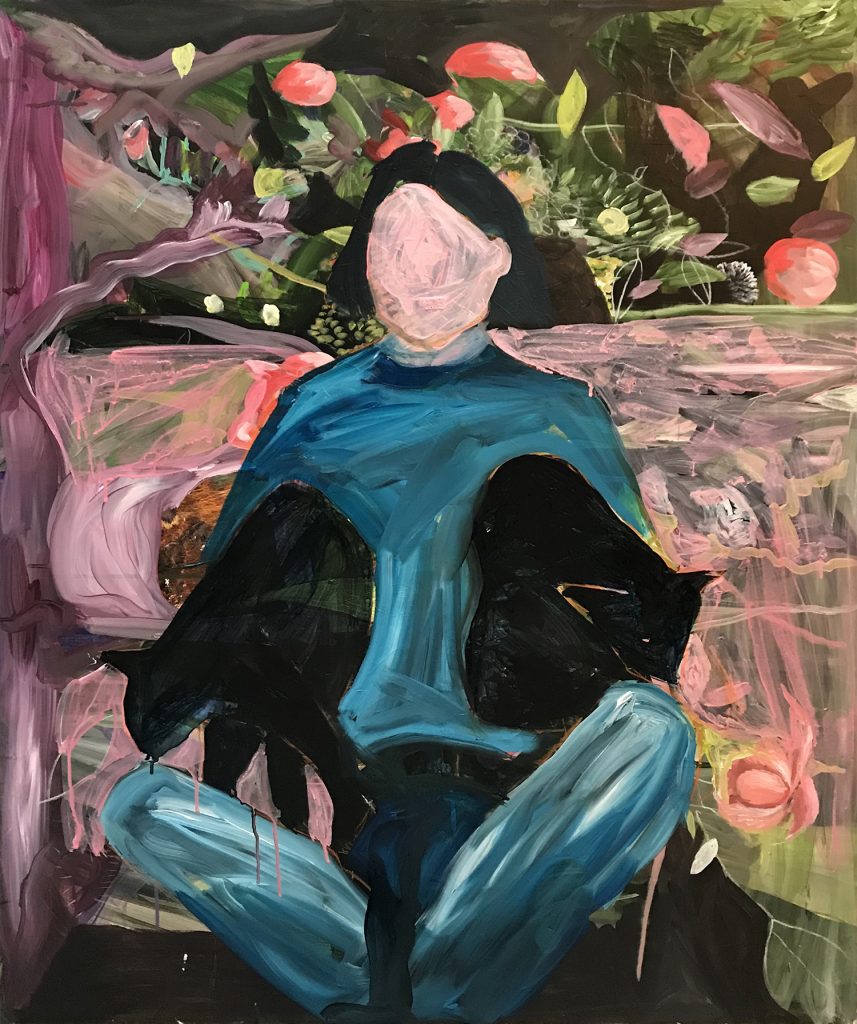 Him Holding Two Cats
120 cm x 100 cm
Acrylic on MDF
2018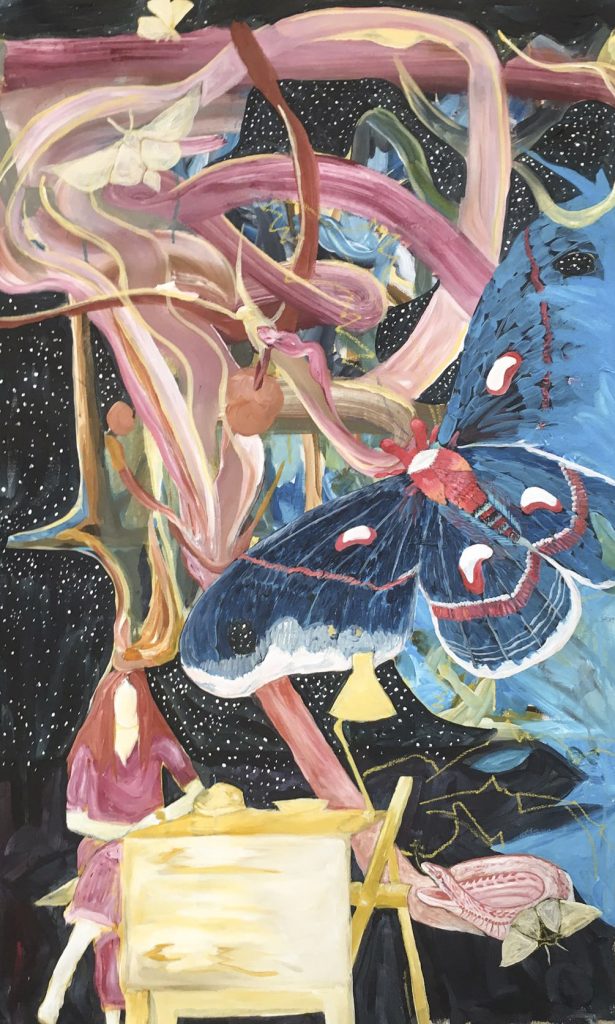 Untitled
120 cm x 90 cm
Acrylic on canvas
2018