SELECTION OF PAINTINGS
A film 'Meet the artist' created by Kaila Bolton. Duration: 4:46
INNERER KLANG
Color is soul.

Although I have a broad practice, I have always seen myself as a painter-painter. I started painting as a teenager and have never put the brush down since. It is the color that drives me forward, where I never get tired of exploring yet another canvas. Over time, my practice has developed to also have a scenographic character, as when hanging the painting I saw the entire room as a large painting that the viewer can enter. And from there a narrative arises. But traditional painting is a nerve point in everything I do, which is why I of course continue to paint both traditional paintings and monumental specific paintings.
At present I am preoccupied with painting myself into an inner state of a spiritual nature. Meditation is an important method of starting a painting, where I see or sense a color as a shape, which I later try to paint in a conscious state.
'Innerer Klang' is the title of my upcoming solo exhibition at Muusmann's in Copenhagen. In these new paintings I get even closer to expressing the inner feeling and being rather than the outer reality. Examples of works from this series can be seen on this page.


Mia-Nelle / Studio / 2022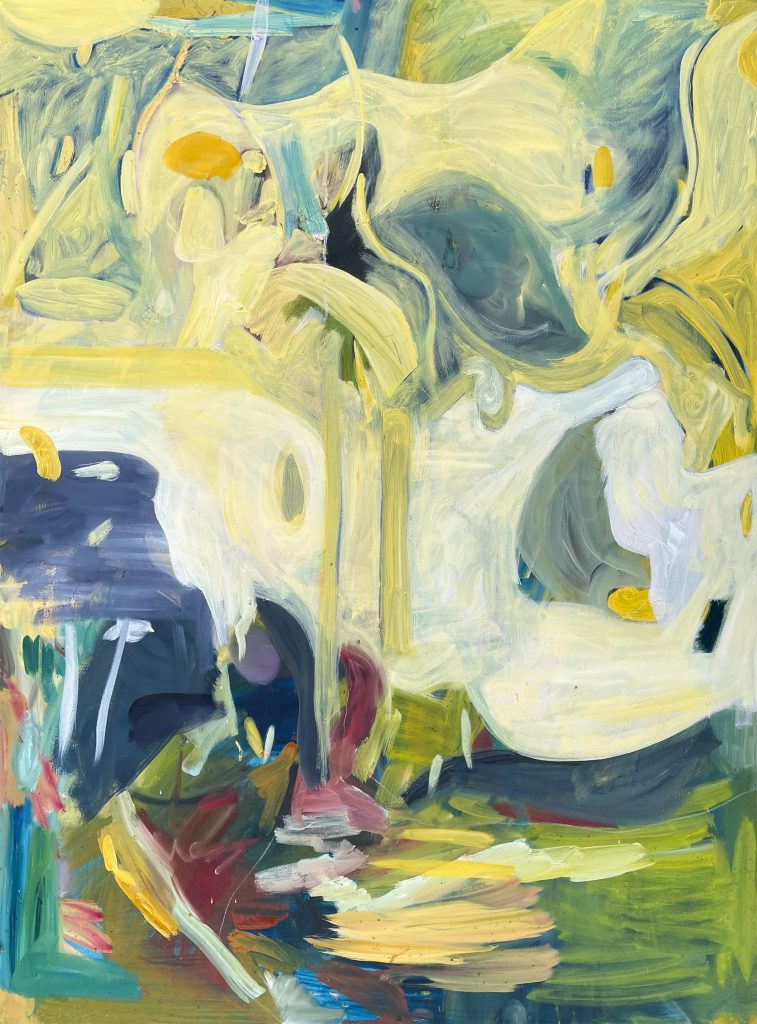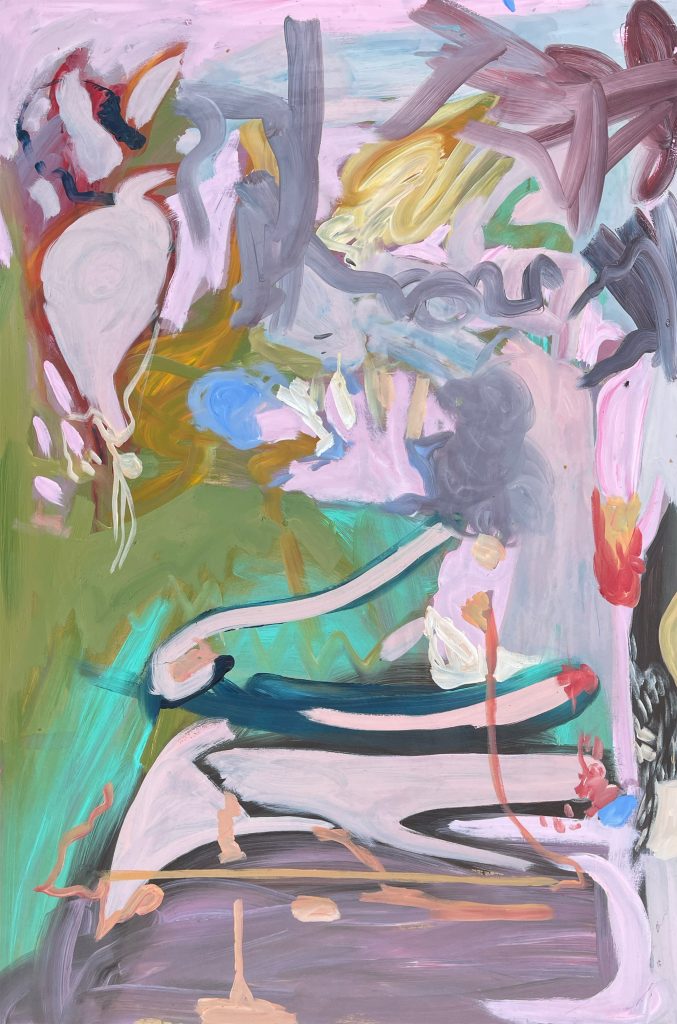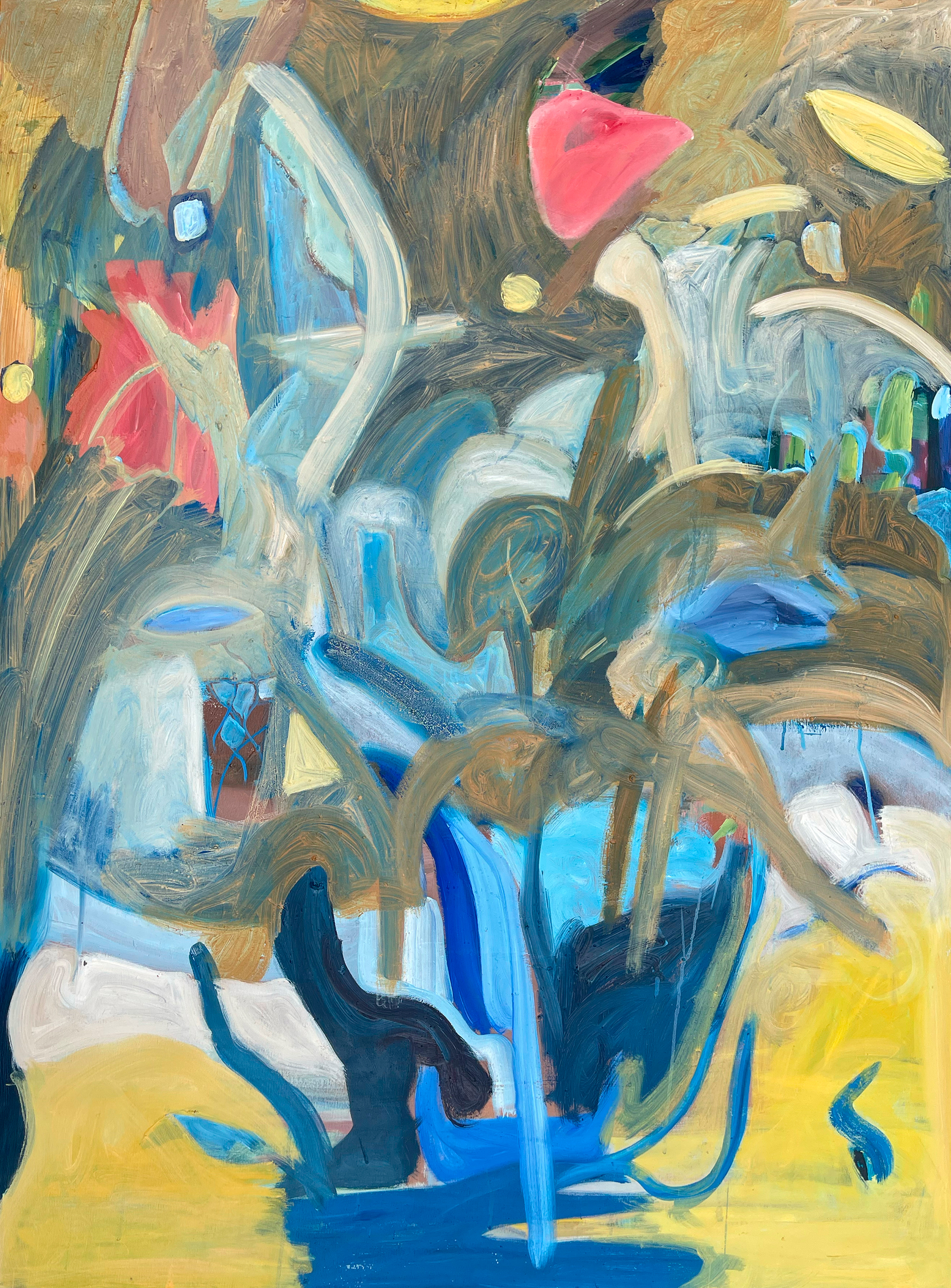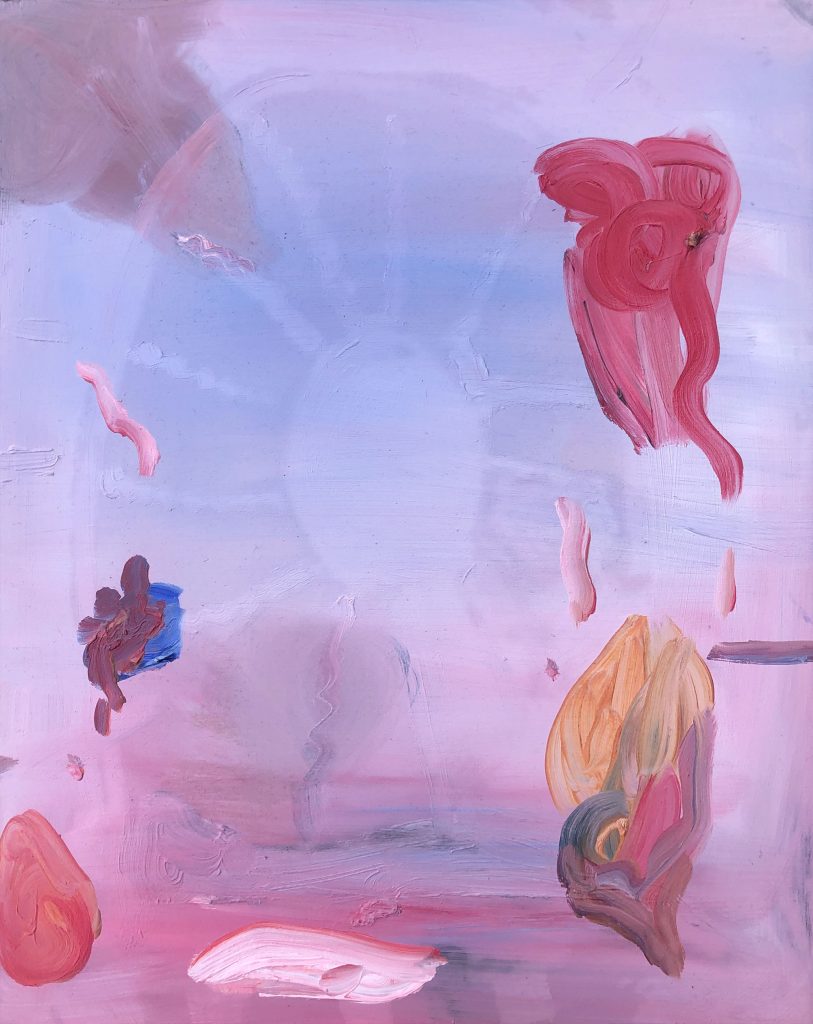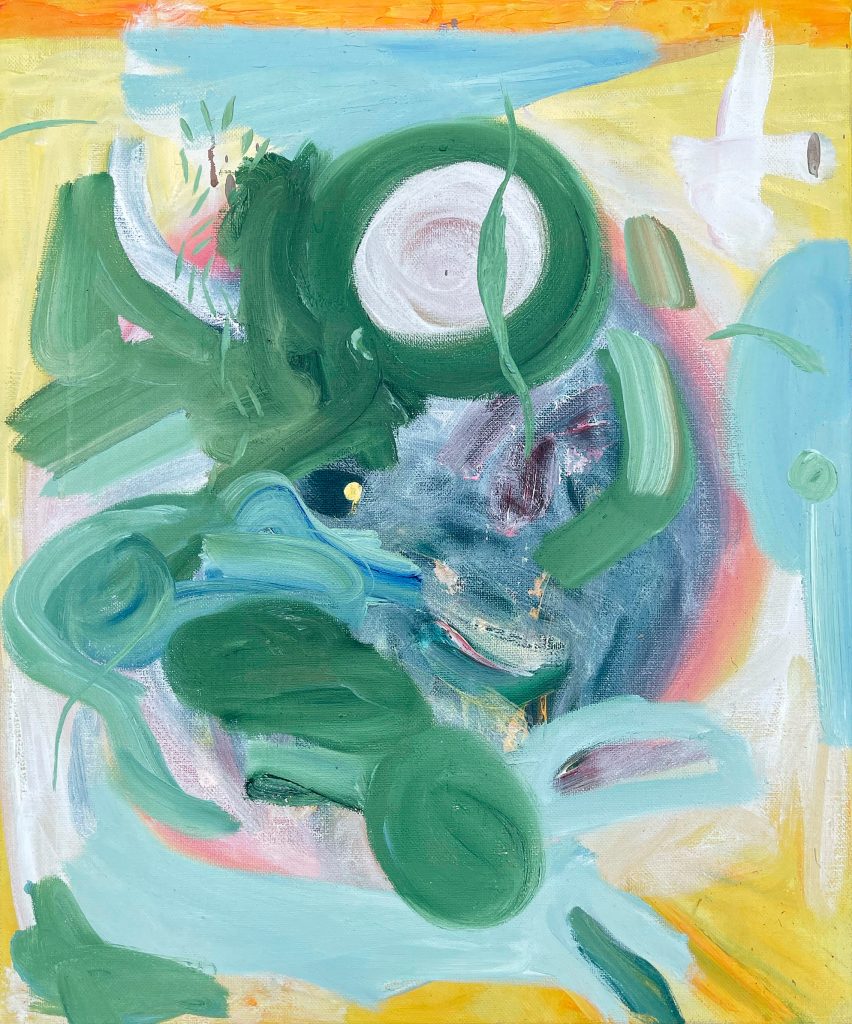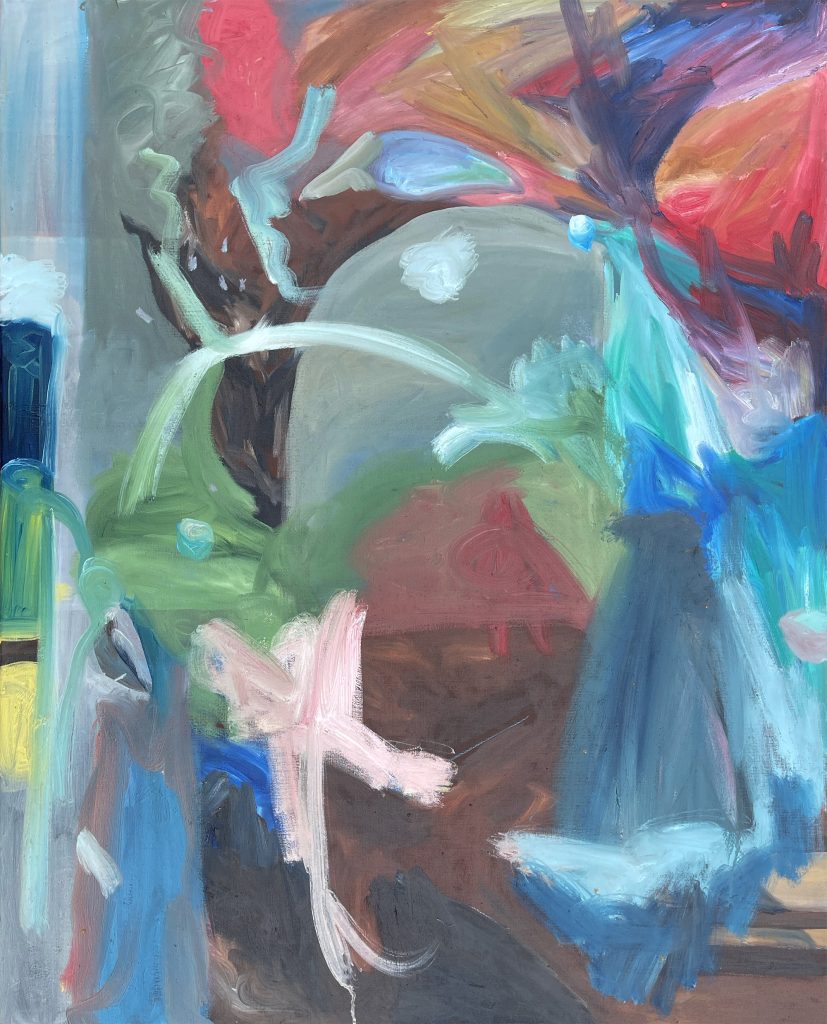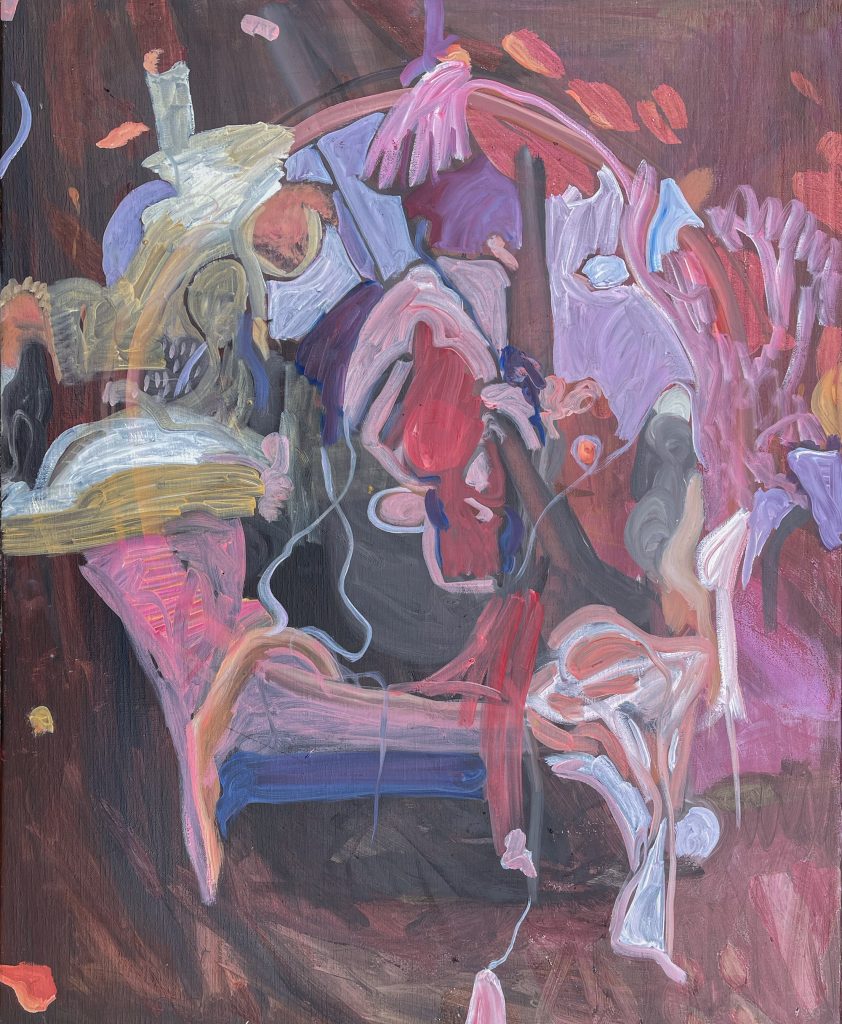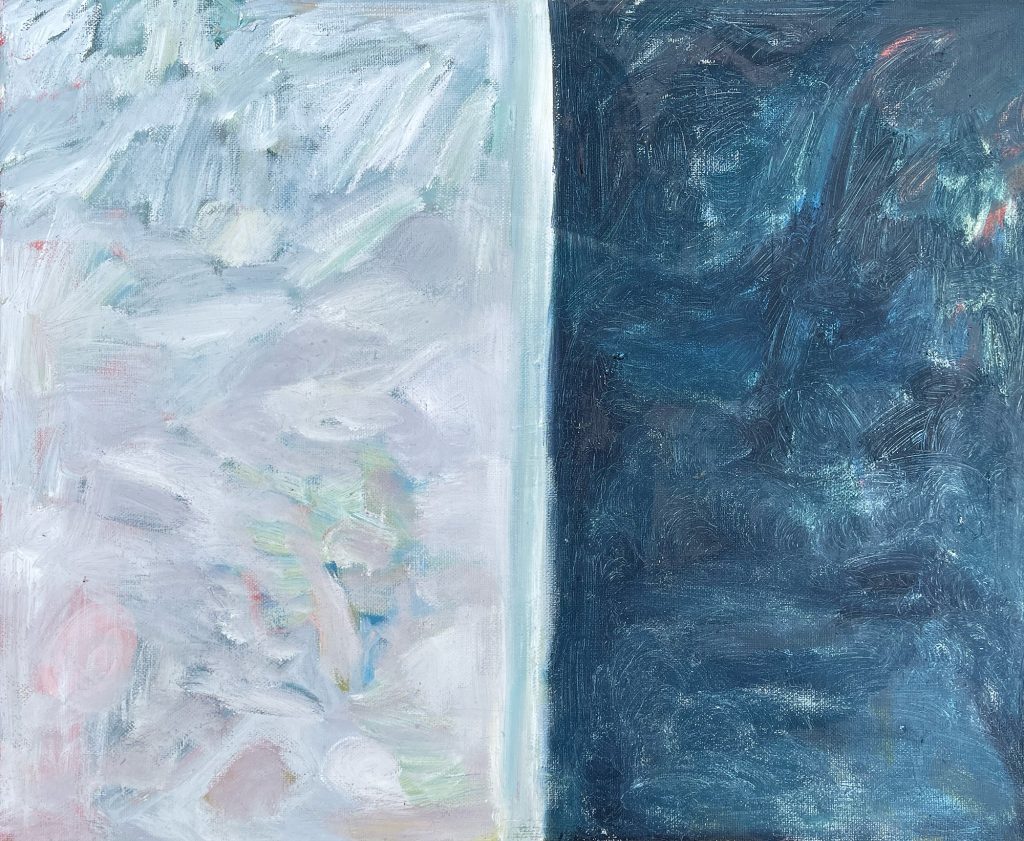 A SERIES OF ABSTRACT PAINTINGS
2018 – 2022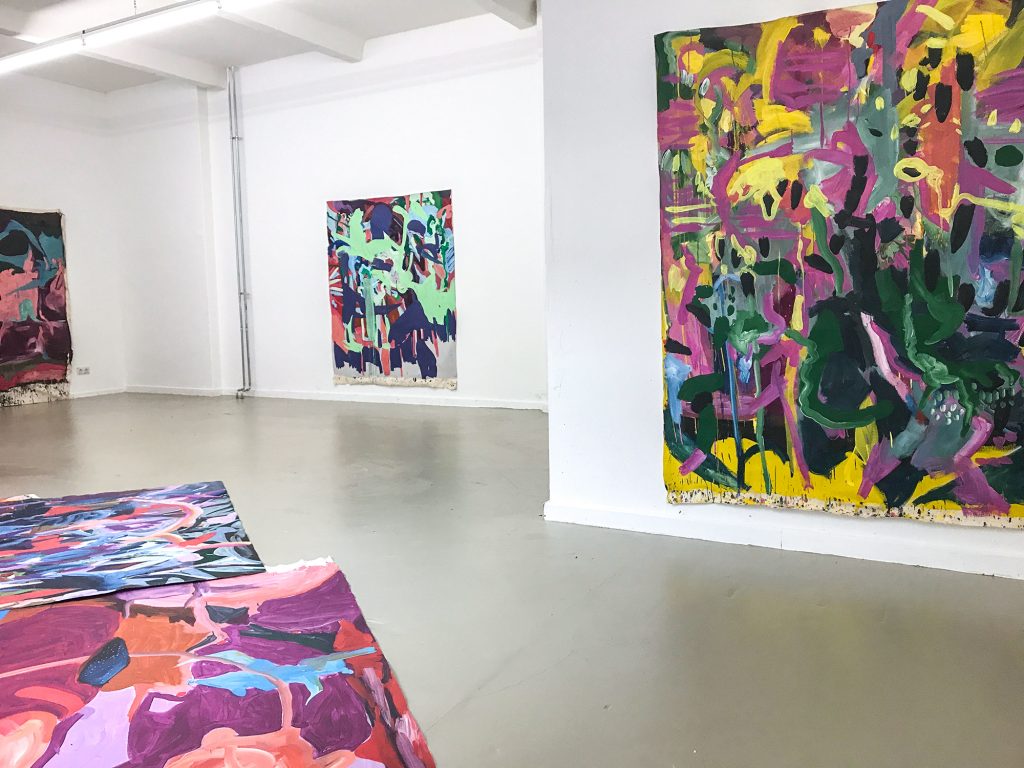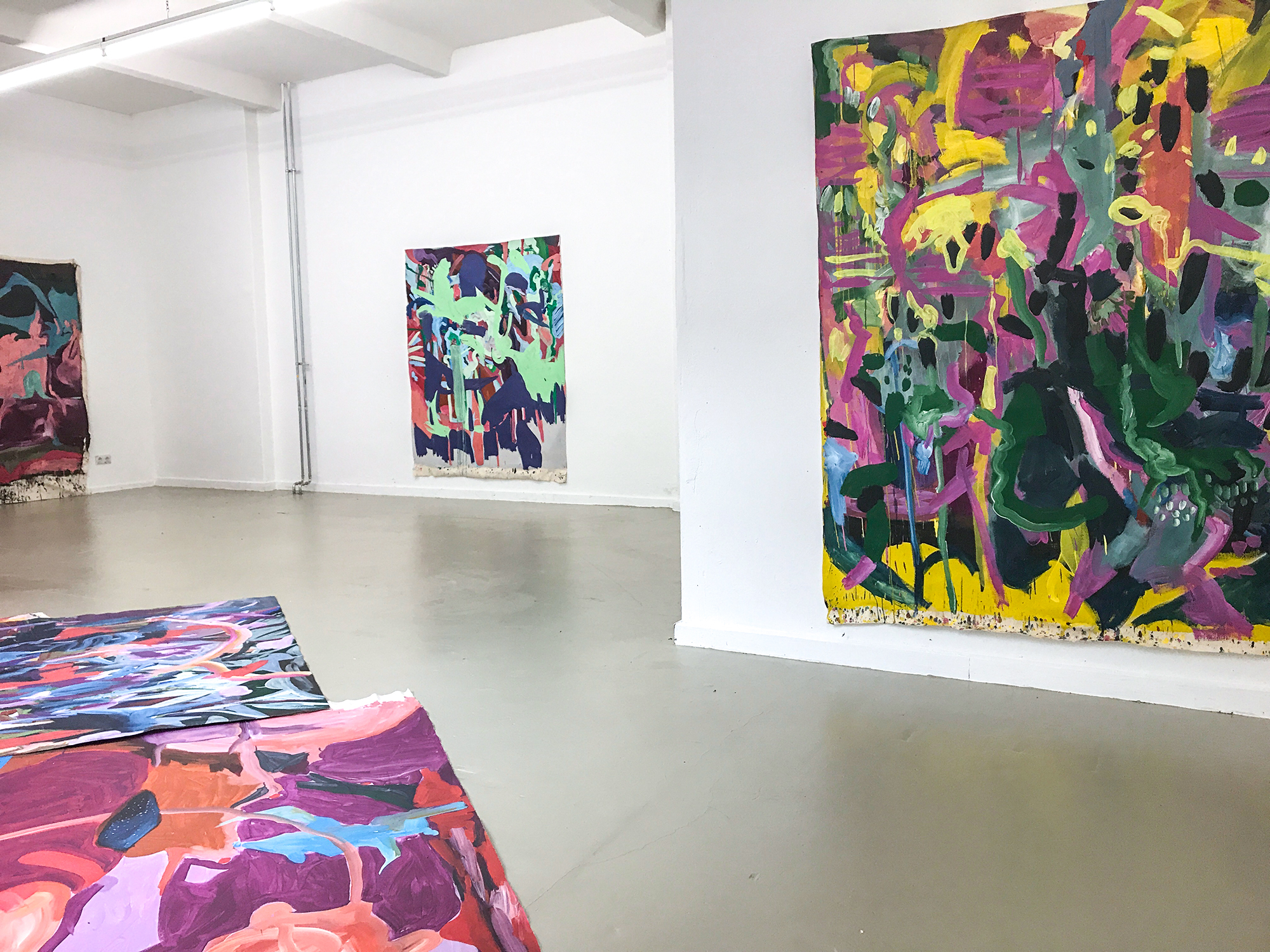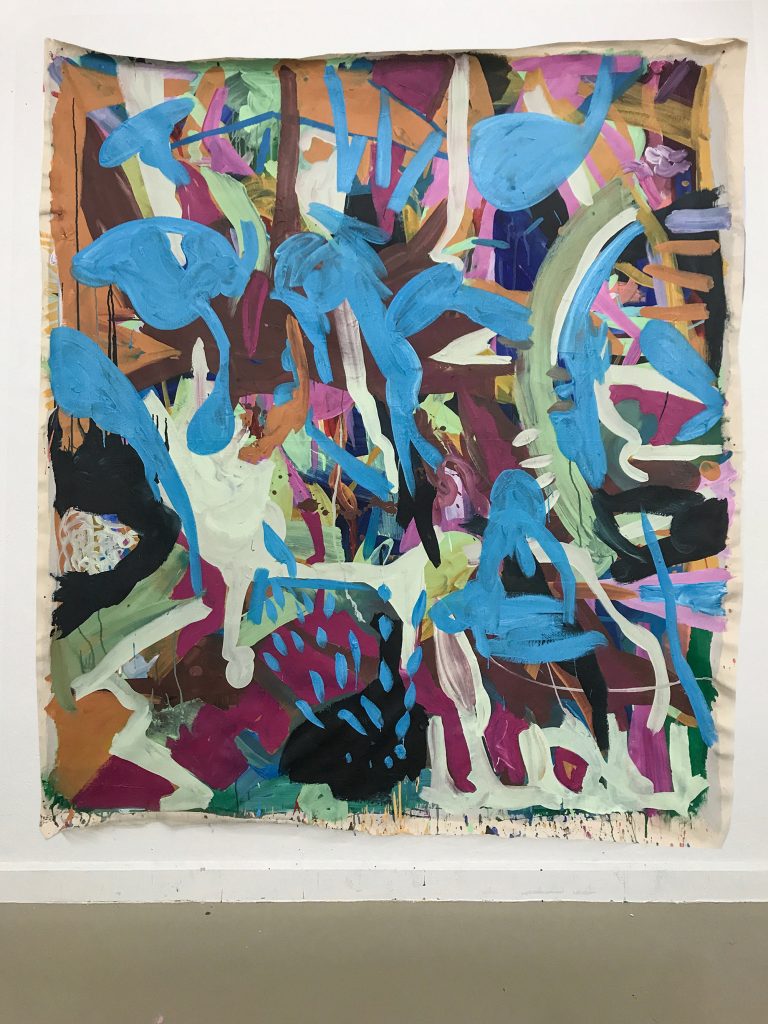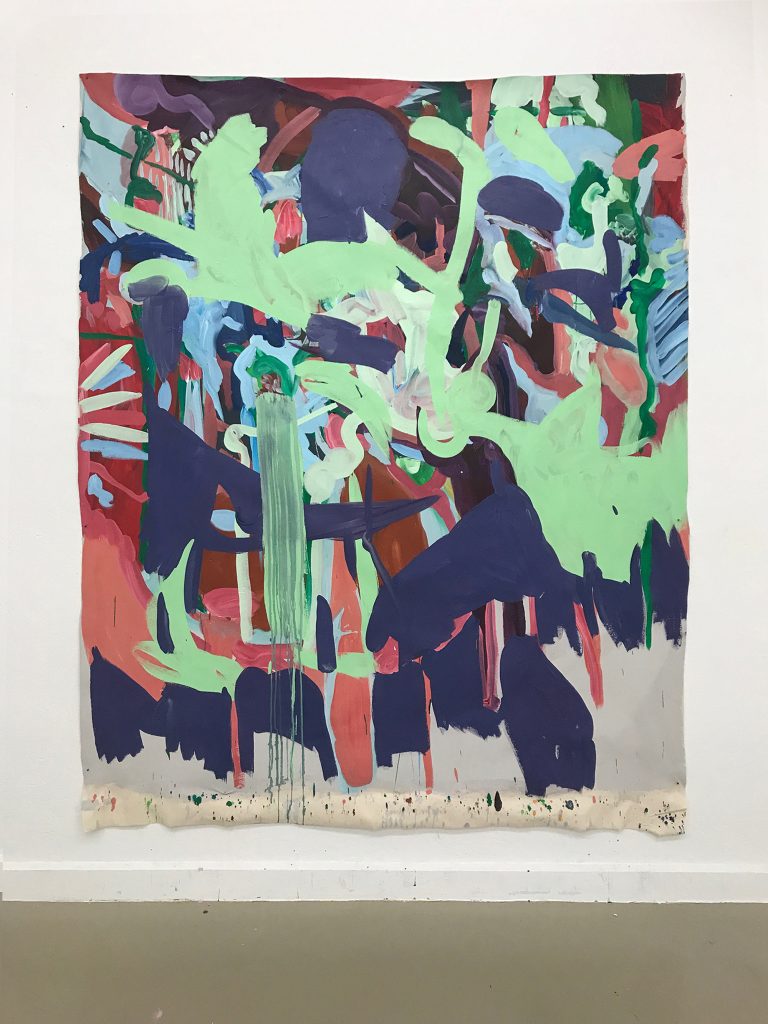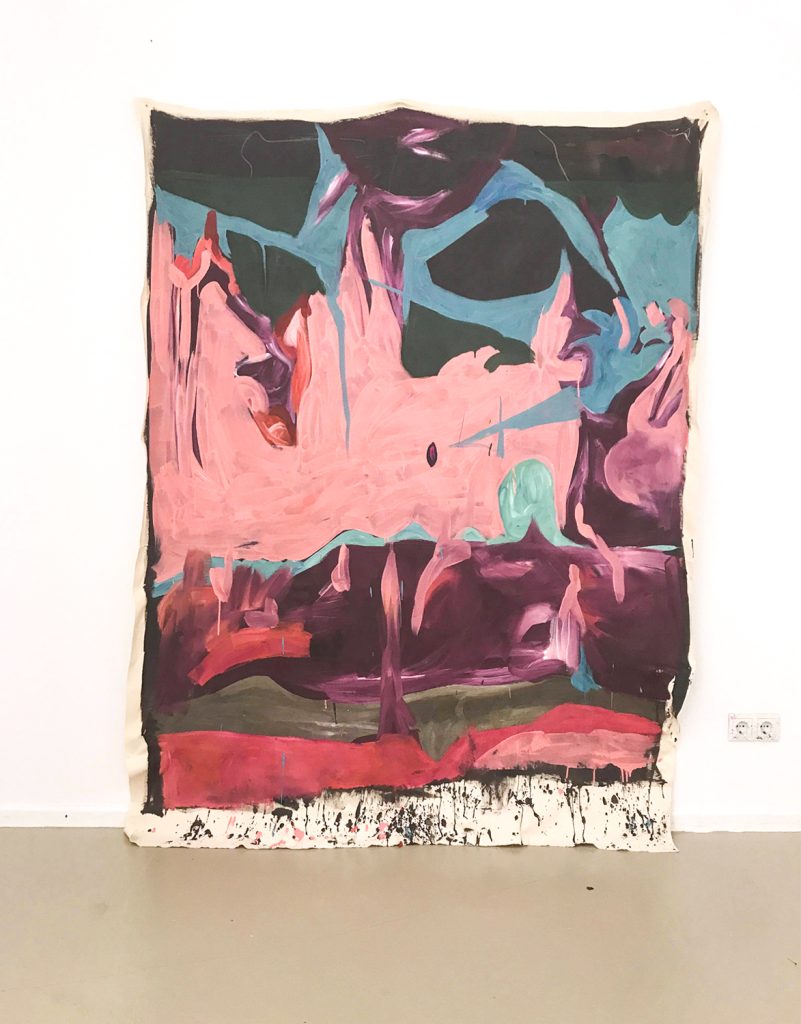 During a residency at Bethanien (DE) in 2018 Drøschler started a painterly abstract language. The abstract expressive painting is where Drøschler is today, she paints large scale in a high pace leaving the spectator with a strong inner vision. Drøschler claims that emotions are political and therefore uses her own personal emotions as a direct tool to create the abstract paintings. They are angry, sad, happy and joyful, just as the nature of the human being.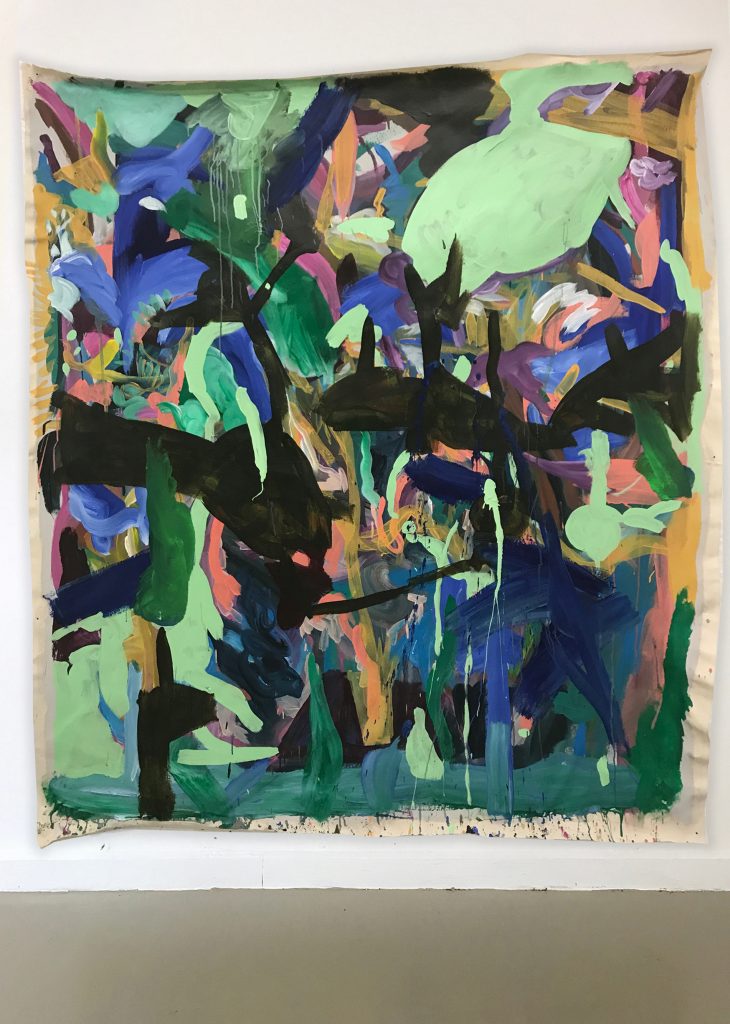 MEDITATION AND MEDITATION AND MEDITATION
A SERIES OF PAINTINGS CREATED ON MEDITATION
2020 – ONGOING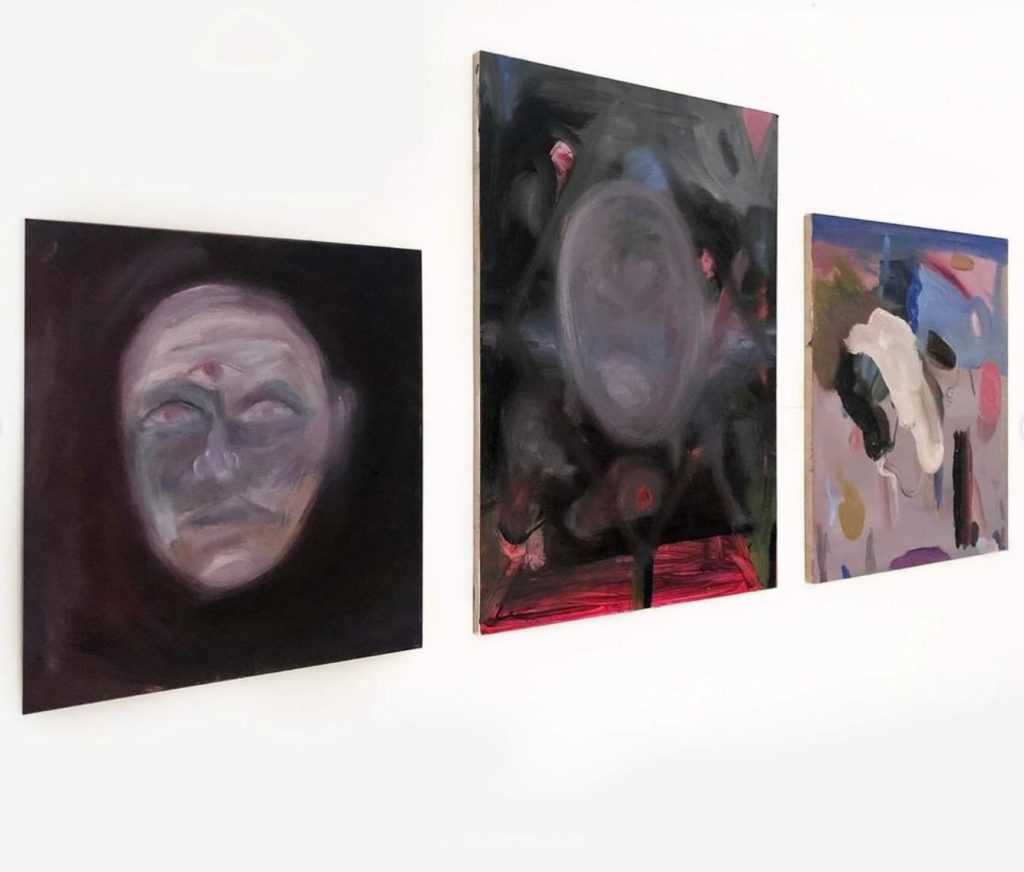 I have meditated on a daily basis since my mother taught me the basic needs when I was 11 years old. Meditation is therefore an important and core disciplin in my personal life. For the first time, at the age of 40, I have started to investigate a connection in between meditation and painting. This series as the most personal of my paintings why they may come across being different from a more expressive gesture in my other paintings, which I am known for.

Meditation is about repetition. All paintings are created on meditation. Again. Again. And again.
SEE MORE ABOUT THE SERIES MEDITATION AND MEDITATION AND MEDITATION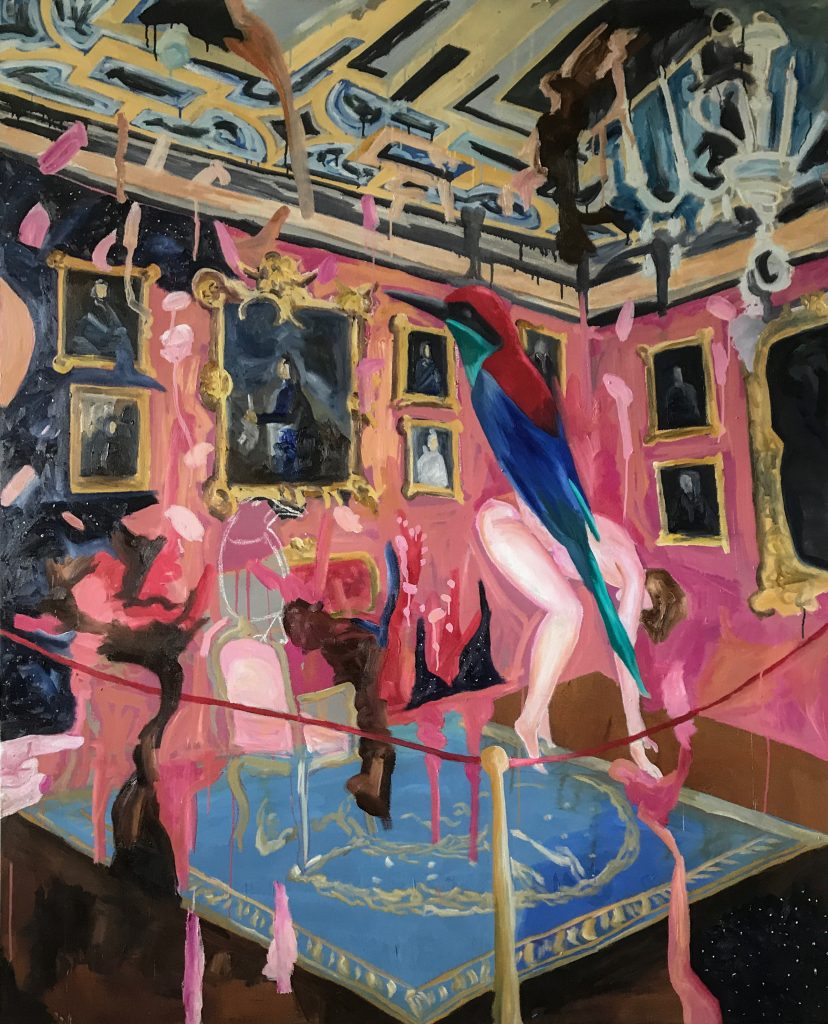 ARCHIVE
Please visit this message to have a look into an archive of paintings in a random order.