A film 'Meet the artist' created by Kaila Bolton. Duration: 4:46
BEING IN COLOR
A SERIES OF ABSTRACT PAINTINGS
2018 – 2022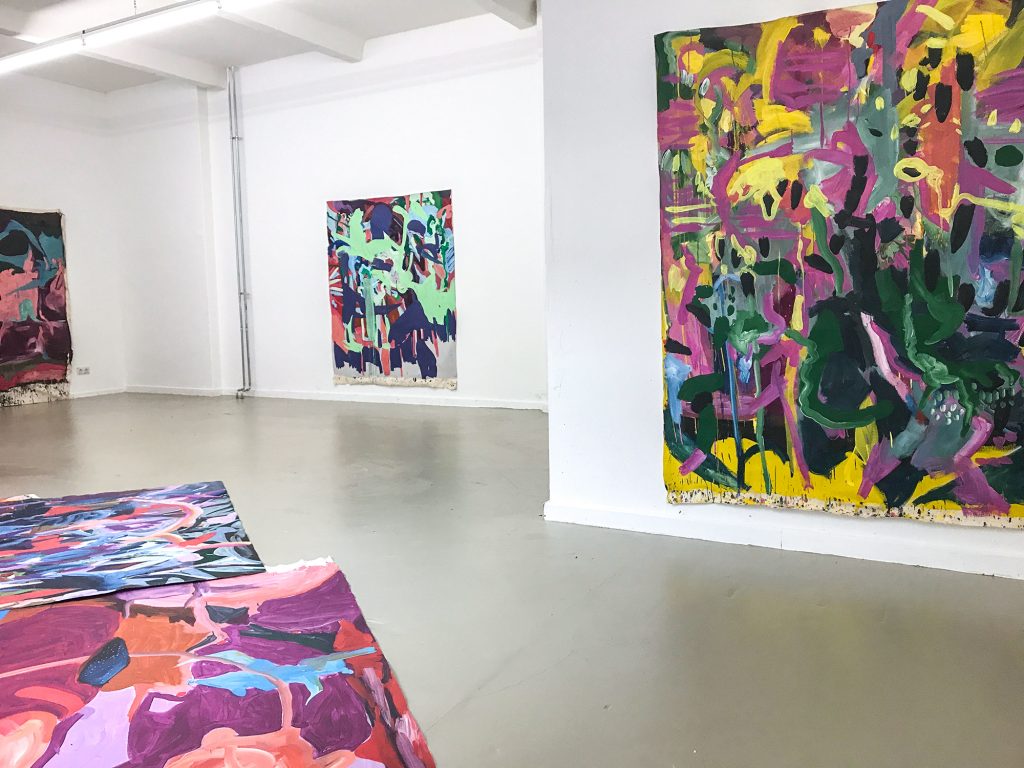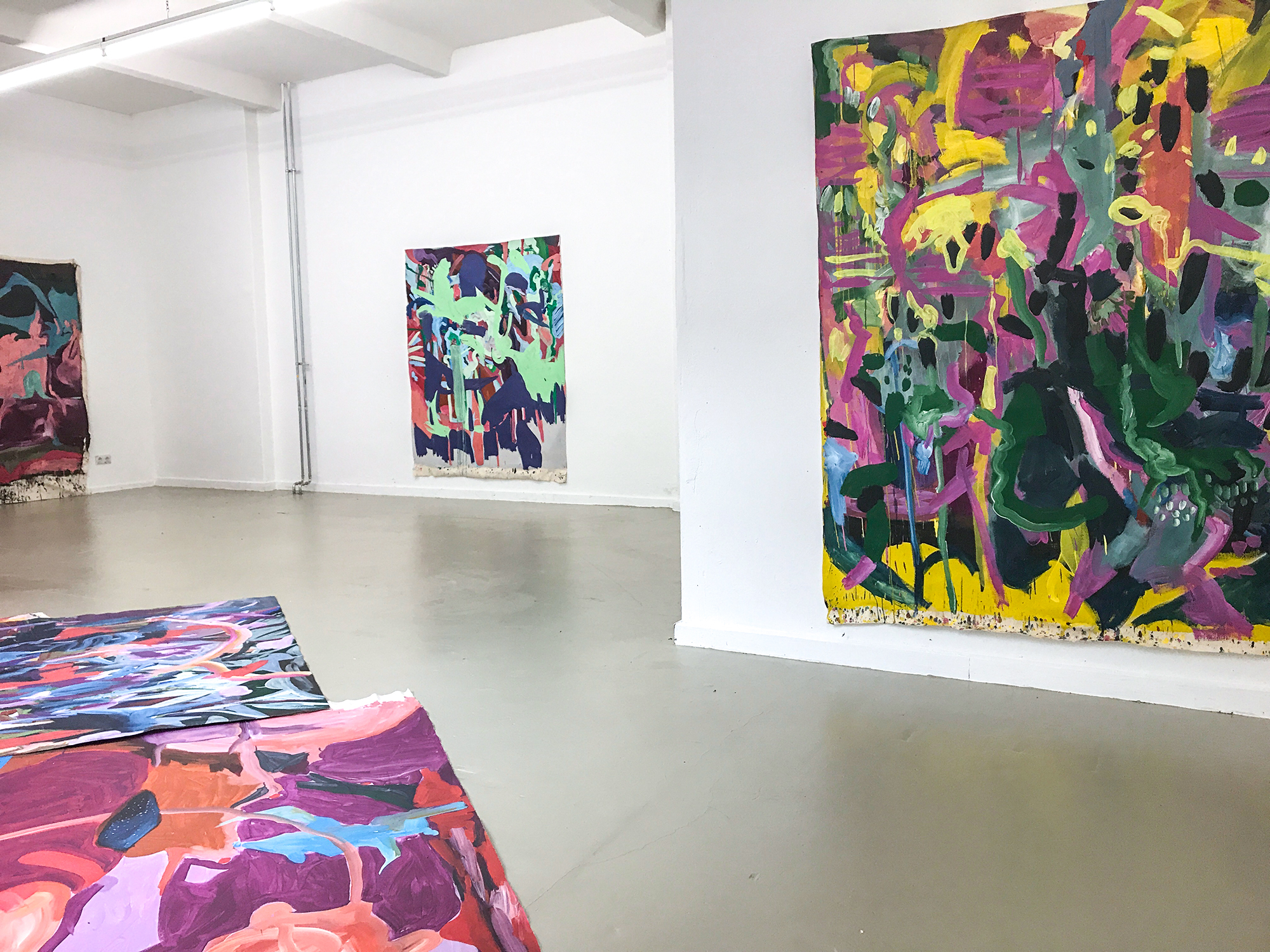 During a residency at Bethanien (DE) in 2018 Drøschler started a painterly abstract language. The abstract expressive painting is where Drøschler is today, she paints large scale in a high pace leaving the spectator with a strong inner vision. Drøschler claims that emotions are political and therefore uses her own personal emotions as a direct tool to create the abstract paintings. They are angry, sad, happy and joyful, just as the nature of the human being.
SEE MORE ABOUT THE SERIES BEING IN COLOR
MEDITATION AND MEDITATION AND MEDITATION
A SERIES OF PAINTINGS CREATED ON MEDITATION
2020 – ONGOING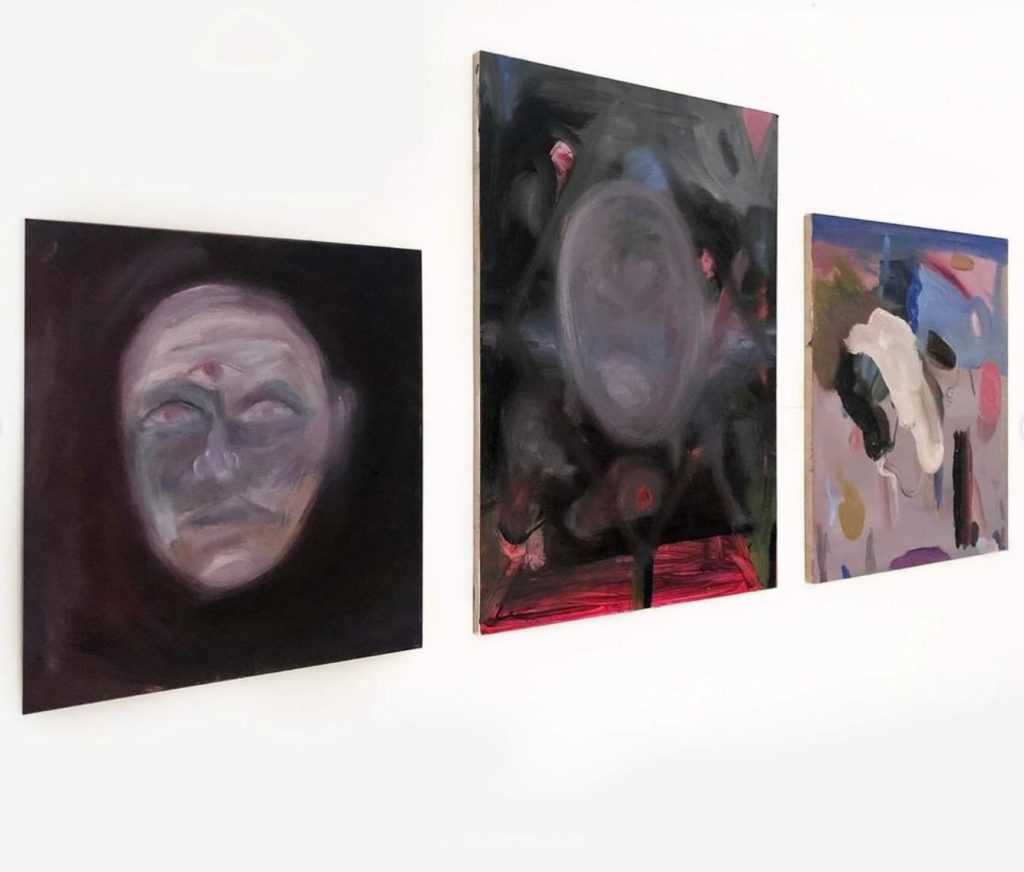 Drøschler has meditated on a daily basis since her mother taught her the basic needs when she was 11 years old. Meditation is therefore an important and core disciplin in her personal life. For the first time, at the age of 40, Drøschler started to investigate a connection in between meditation and painting. She adresses this series as the most personal of her paintings why they may come across being different from a more expressive gesture in other paintings, which she is known for.

Meditation is about repetition. All paintings are created on meditation. Again. Again. And again.
SEE MORE ABOUT THE SERIES MEDITATION AND MEDITATION AND MEDITATION
Please note that this page is currently being updated why it may seem a bit unfilled. We are working on updating the paintings of Drøschler´s archive of paintings for the past decade. Please have a look at what we show on this page now, and come back soon to see an updated version of her body of work.