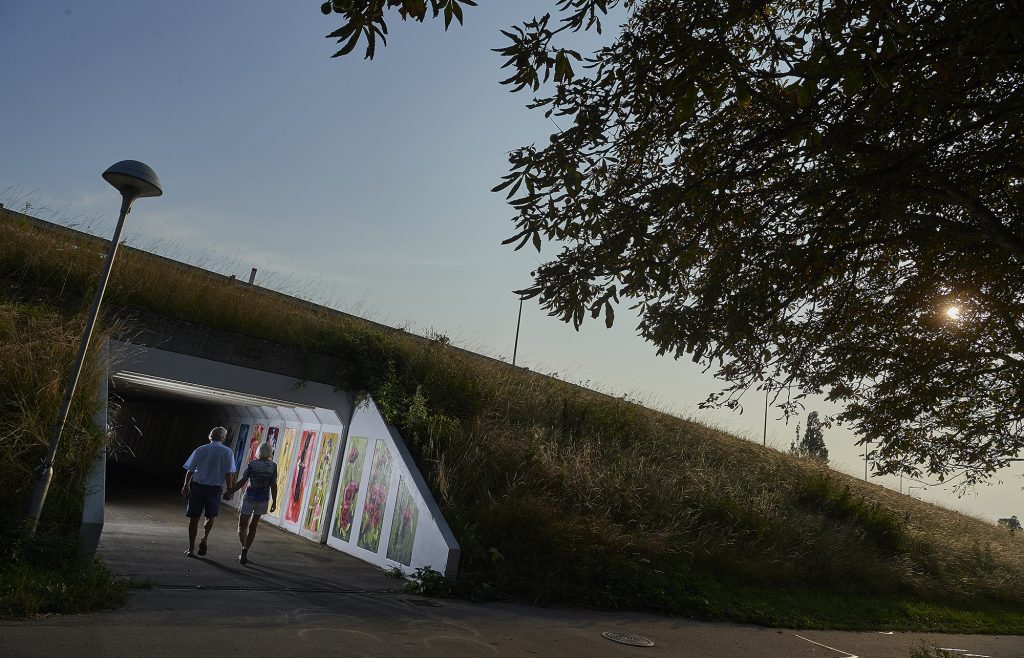 I was invited to create a large scale painting inside a tunnel in Skælskør. Over the period of seven hard working days I covered the walls with 58 paintings. The majority of the motifs appeared as the locals came to talk to me, and follow the painting process.
The tunnel was official opened by the mayor in Skælskør John Dyrby on Friday August 30, where I made a peformative act reading poetry during life music by the tunes of Gypsy by God.
The tunnel is placed in Skælskør near Nytorv heading towards the lake Nor.