I am very exited to show two of my most recent smaller oil paintings at this years annual winter exhibition at Gallery Christoffer Egelund in Copenhagen.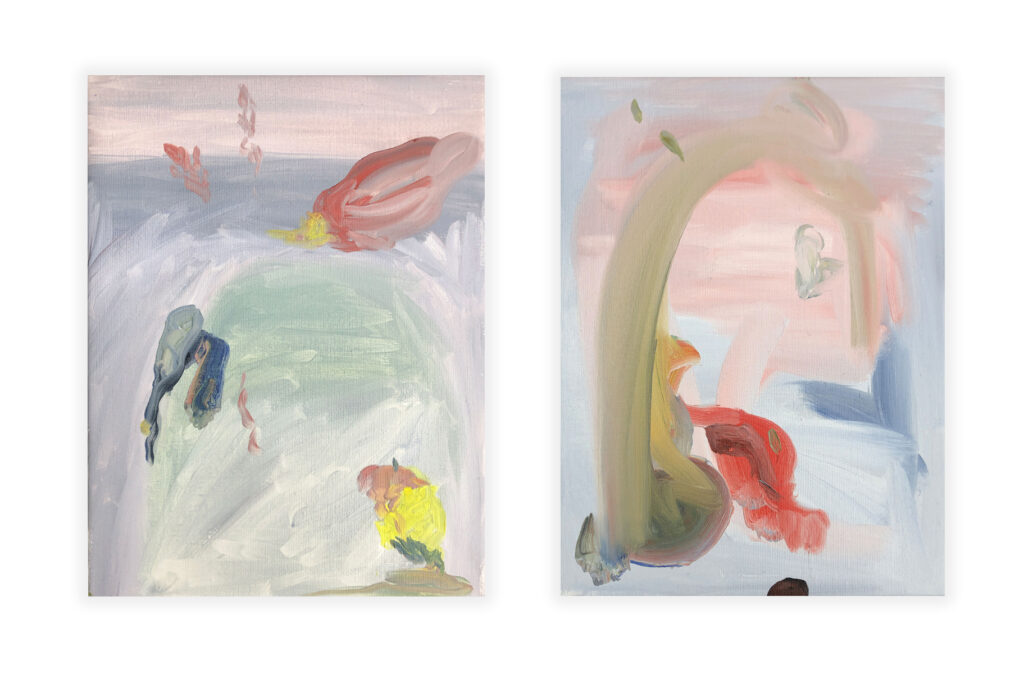 Gallery Christoffer Egelund is proud to present the annual winter group exhibition XMAS'20. Here, the gallery's established artists will show their works side by side with specially invited guest artists.
It is an exciting opportunity for visitors to see the art scene on the doorstep for 2021.

Diversity is the overarching concept of the XMAS'20 exhibition. The exhibition shows the breadth that is in media and style that characterizes the dynamic field of contemporary art. The gallery's rooms are filled with various works of art, ranging from knitted sculptures, photography, installation, paintings, drawings and abstractions to more conceptual works.

We have the pleasure to introduce 39 specially selected artists, where the common denominator is high quality, artistic talent and visual aesthetics. It has been great to see how many artists have accepted the invitation, and we are very proud and grateful to be able to show works by:
Anders Moseholm (DK)
Armando Marino (CU)
Bente Christiansen-Ernst (DK)
Brian Harte (IE)
Christoffer Joergensen (DK/CH)
Crystel Ceresa (CH)
Eamon O'Kane (IE)
Ekin Su Koç (DE/TU)
Eva Louise Buus (DK)
Henriette Sabroe Ebbesen (DK)
Jairo Alfonso (CU)
Janina Myronova (UA)
Jet-te L. Ranning (DK)
Jiri Geller (FI)
Joe Davidson (US)
Jonas Pihl (DK)
Krista Rosenkilde (DK)
Krystof Strejc (CZ)
John Norris (US)
Lars Hempler (DK)
Mads Rafte Hein (DK)
Mazja Hillestrøm (DK)
Mia-Nelle Drøschler (DK)
Mikkel Olaf Eskildsen (DK)
Niels Corfitzen (DK)
Per Adolfsen (DK)
Peter Rune Christiansen (DK)
Rasmus Bjørn (DK)
Rene Holm (DK)
Simon Keenleyside (UK)
Sjulle Schulstad (DK)
Steen Ipsen (DK)
Steinunn Thoradinsdotter (IS)
Stine Leth (DK)
Søren Hagen (DK)
Thierry Feuz (AU/CH)
Tilde Grynnerup (DK)
Willi Tomes (DE)
Yuichi Hirako (JP)

Due to the COVID-19 restrictions, we unfortunately do not have the opportunity to invite you to an opening vernissage this time, but we hope you will visit us and see the winter exhibition XMAS'20.

The gallery follows the health authorities' COVID-19 recommendations, where it is allowed to be 1 person per 4 m2 within the opening hours. We kindly recommend that you wear a face mask when visiting the gallery.

In December, we are open for a long time the following Fridays from 15.00 to 19.00:
December 4th
December 11th
December 18th

You also have the opportunity to book your visit here: https://christofferegelund.dk/schedule/

The exhibition runs from 4 December to 23 January 2021.
Opening hours: Wednesday-Friday 15-18, Saturday 12.00-16.00 or by appointment.
For further information about the works, please contact the gallery at hello@christofferegelund.dk or telephone +45 33939200.
Bredgade 75
1260 Copenhagen K.
Click on www.christofferegelund.dk for more details.

We wish you a very Merry Christmas!