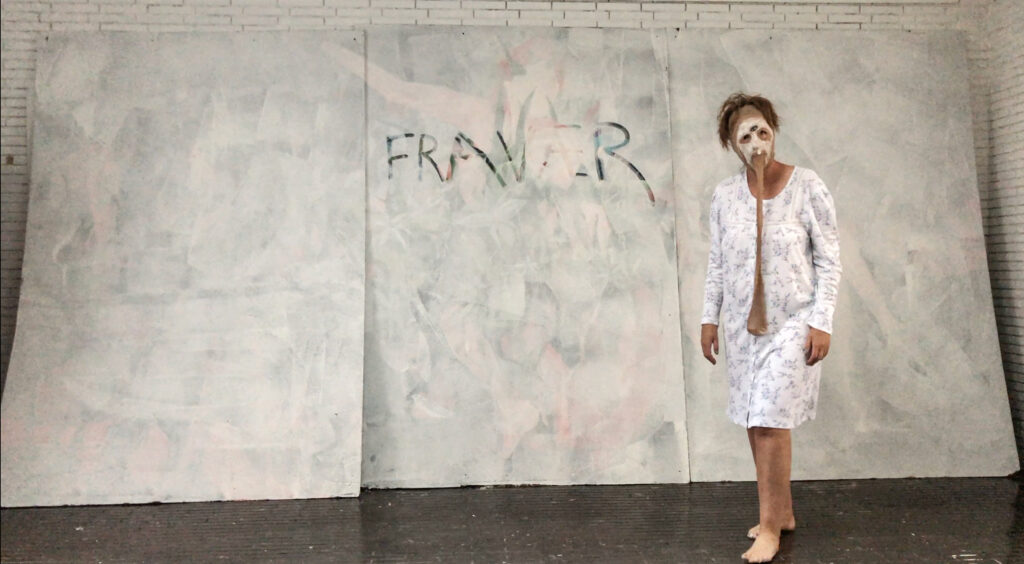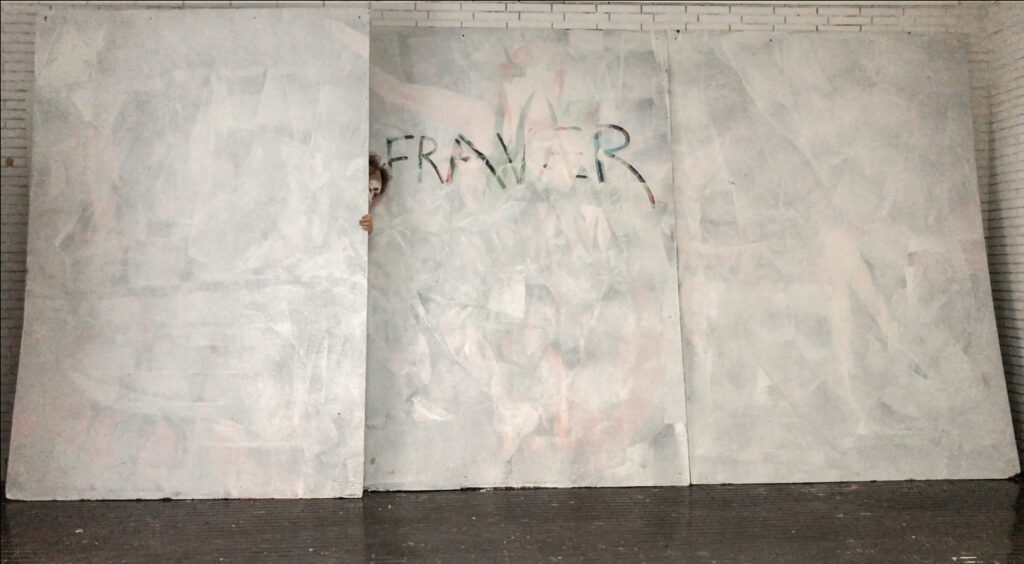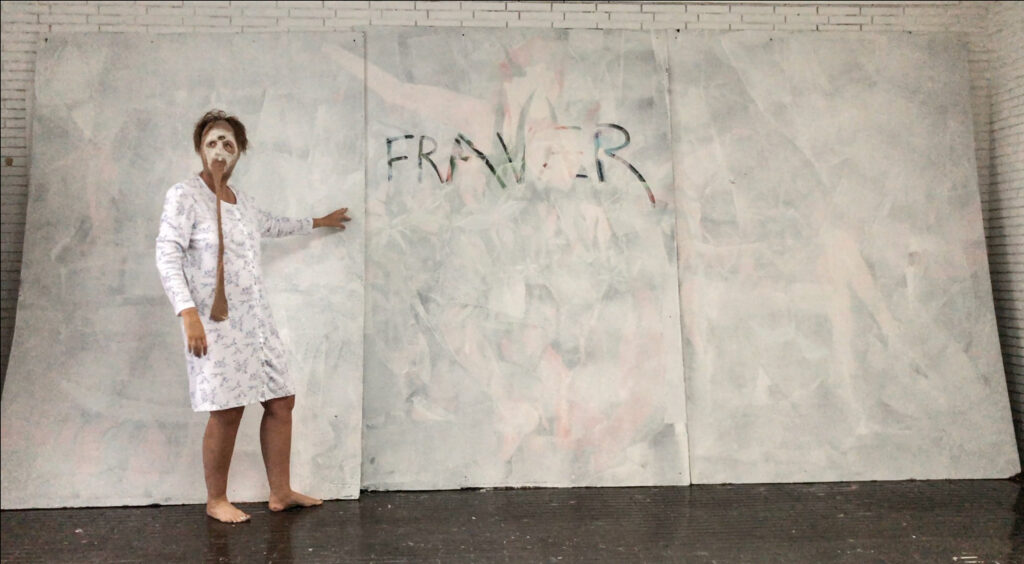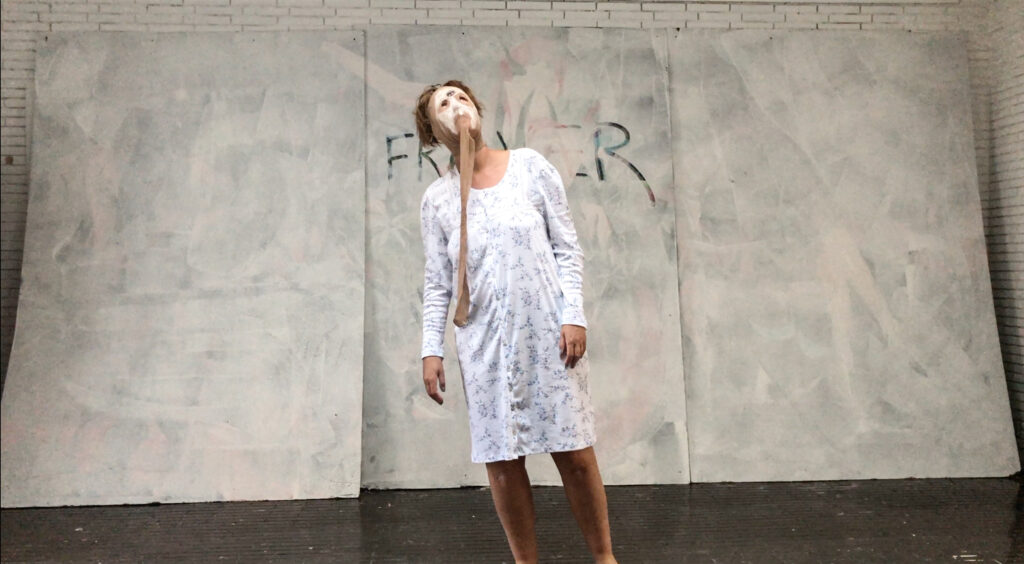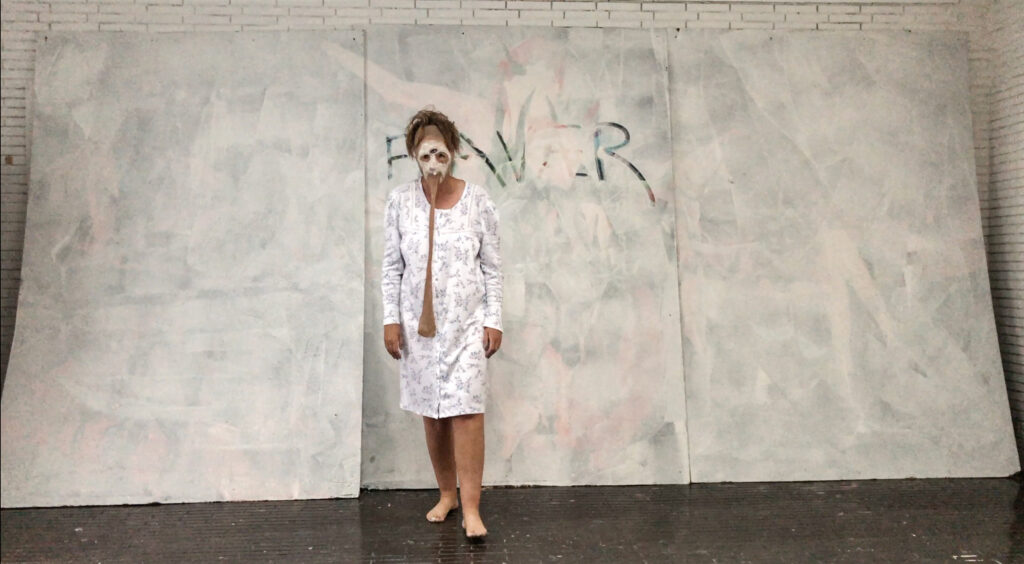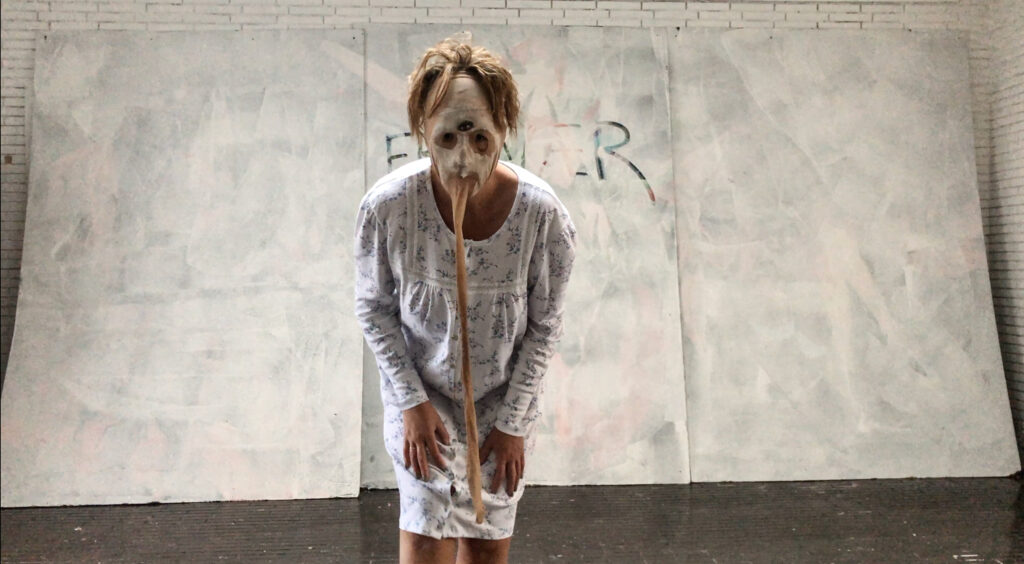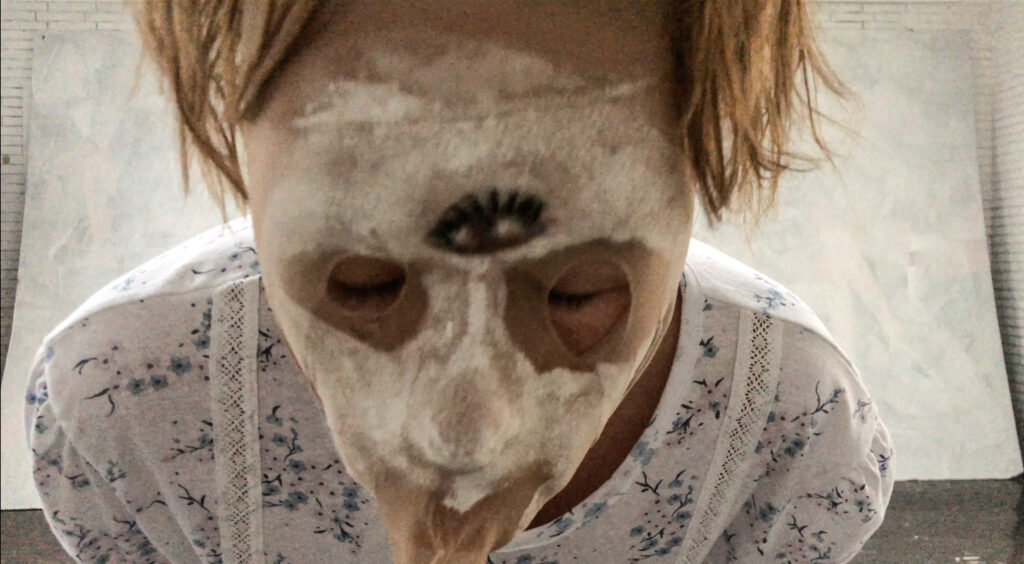 DESCRIPTION
In 2016, I performed a large scale painting on a wall at the Danish Institute in Rome. It was inspired by the many frescoes, and ceiling paintings in Catholic churches in Rome. The Etruscan tombs outside Rome also caught my attention. In these tombs, the painting was performed on the wall as part of a funeral ceremony. Artifacts, dance and sports were also part of the ceremony.
I performed the painting to remove it again. I have used the same performative method in a number of other site-specific paintings. The painting thus exists for a short period of time being part of a performance.
The Danish Institute in Rome persuaded me to postpone removing the painting. They liked the painting. I was persuaded. We agreed that I should return the following year, and complete the work. Delete.
But.
Shortly before my departure the following year, the Danish Institute informed me that the painting had fallen down. It was painted on three large wooden boards mounted on a wall. Major damage was visible on the surface. How could it happen? Was the painting about to exist for a long time?
I traveled to Rome. Not to remove the painting, but to repair it.
The Creator who was supposed to be the executioner became the Savior.
But.
The years went by. The painting was to be completed.
In 2021, I traveled to Rome again.
I removed it by painting it over in a performance where Mads Borre played piano.
Another performance 'Absence' was also performed, as can be seen from the documentation above. It consisted of one of my altars slipping out of the back of the painting. After locking the audience inside, she read a text that the world is in decay, ego has taken over, and a longing for a community. Duration: 20 minutes.
A big thank you to the Danish Institute in Rome and the Roman Foundation. And thank you to all the people who over the years have gathered around this particular painting. Confidential conversations, dancing, dinners, breakfast and laughter. I could not have done it without you.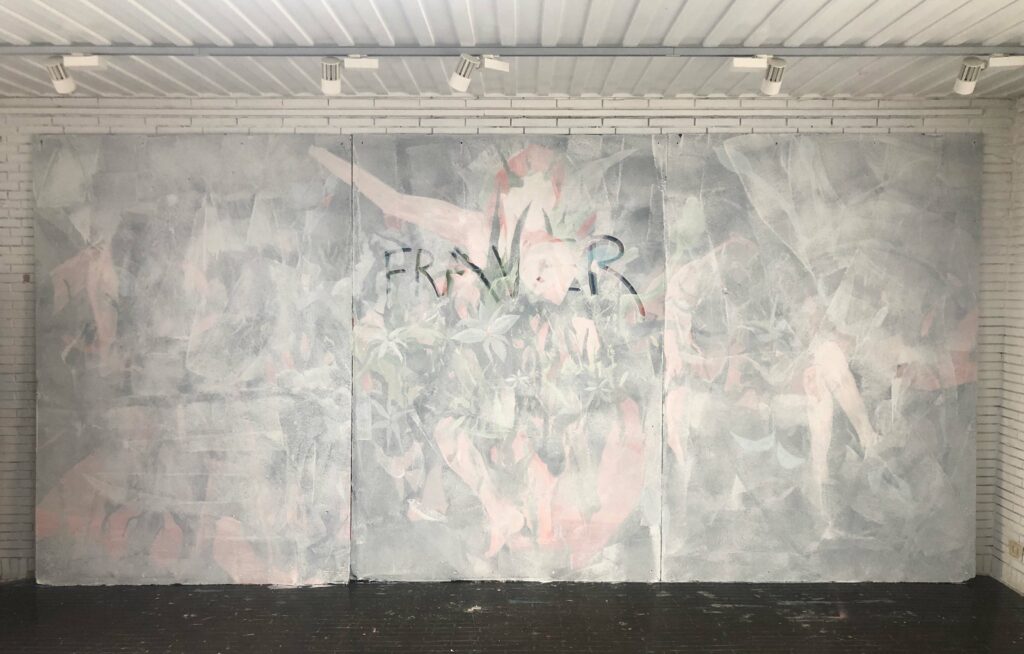 As a response to deleting the painting I created four new collages of drawings. The world are in pieces.
I prefer to perform my images and object.
They are all connected; words, body, space and image.