ERASED LANDSCAPES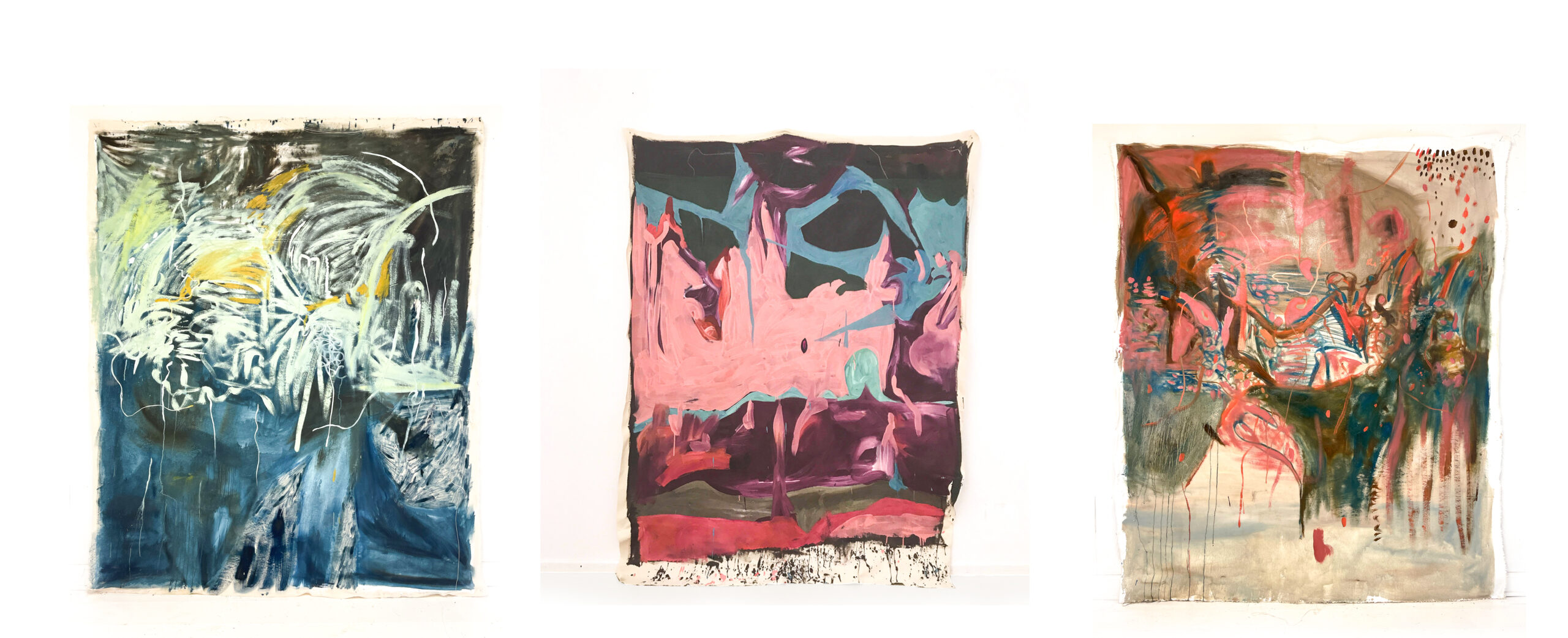 Through this collection, Drøschler embarked on a journey that transcends the tangible and navigates into the realms of spirituality. Each canvas becomes a portal to the metaphysical, devoid of any explicit representation or symbolism, allowing the viewer to immerse themselves in an ethereal experience.
The absence of recognizable forms or symbols liberates the paintings from any specific religious connotations, inviting the audience to delve into the deeper, universal aspects of spirituality. Drøschler´s deliberate abstraction serves as a conduit for the ineffable, permitting the intangible to take precedence.
The medium of oil, with its fluidity and richness, becomes a vehicle for her exploration. The high pace at which she works infuses the pieces with an energetic spontaneity, capturing the raw essence of your intuition and the uninhibited dance of her gestures across the canvas. The strokes seem to echo the rhythms of the unseen, translating the pulse of spirituality into tangible visual expressions.
Each stroke, each blend of colors, forms a language of its own, a painterly dialect that speaks volumes about the unseen and the sublime. These paintings, born from the fusion of Drøschler´s hands and her essence, carry a sense of transcendence, inviting contemplation and connection beyond the physical.
In essence, Erased Landscapes becomes a sanctuary where spirituality and art intersect, inviting viewers to embrace the enigmatic and embark on a journey of introspection, transcending boundaries and touching upon the very essence of existence itself.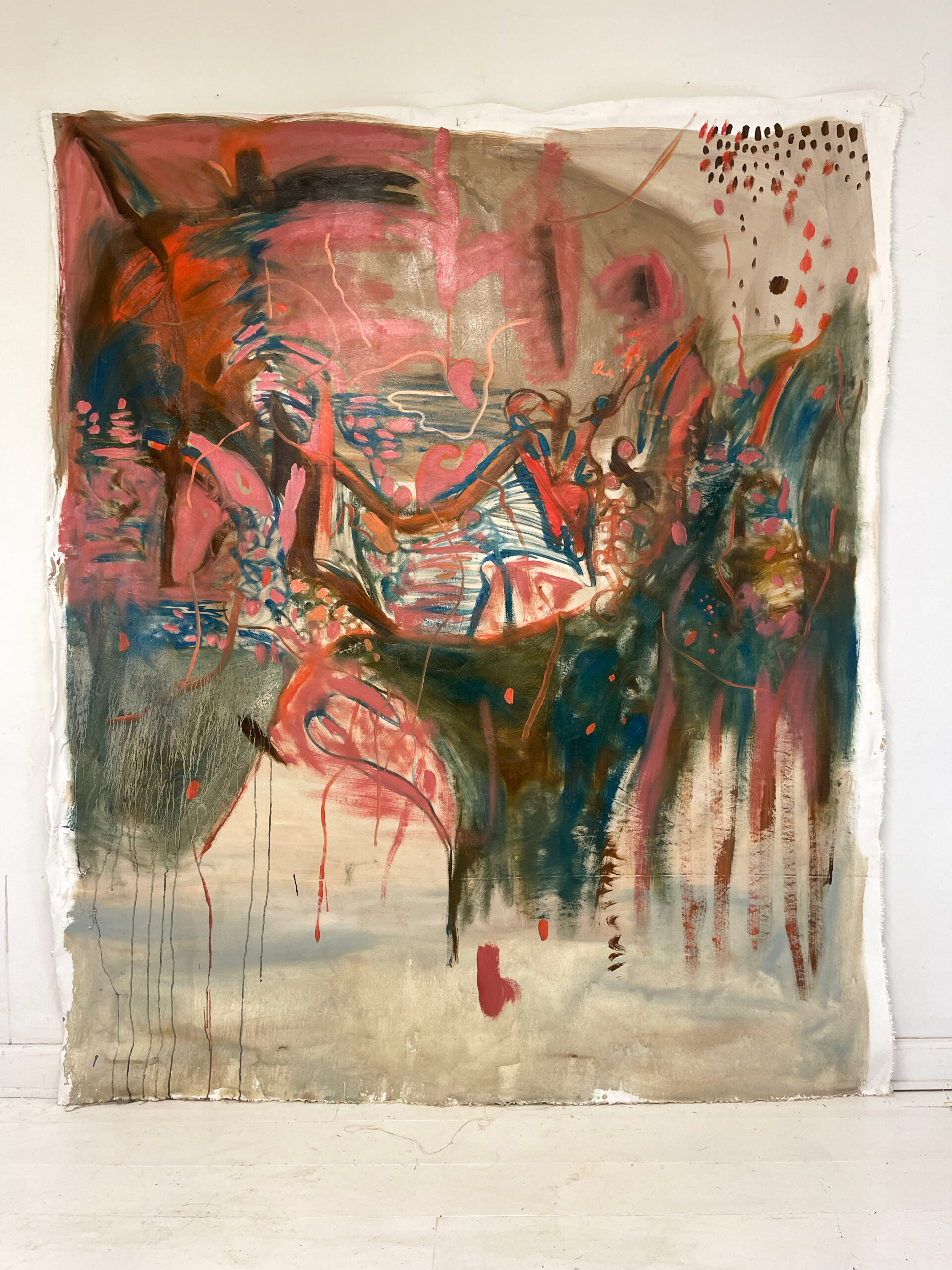 Erased Landscape #4
Oil on unstretched canvas
190 cm x 160 cm
2023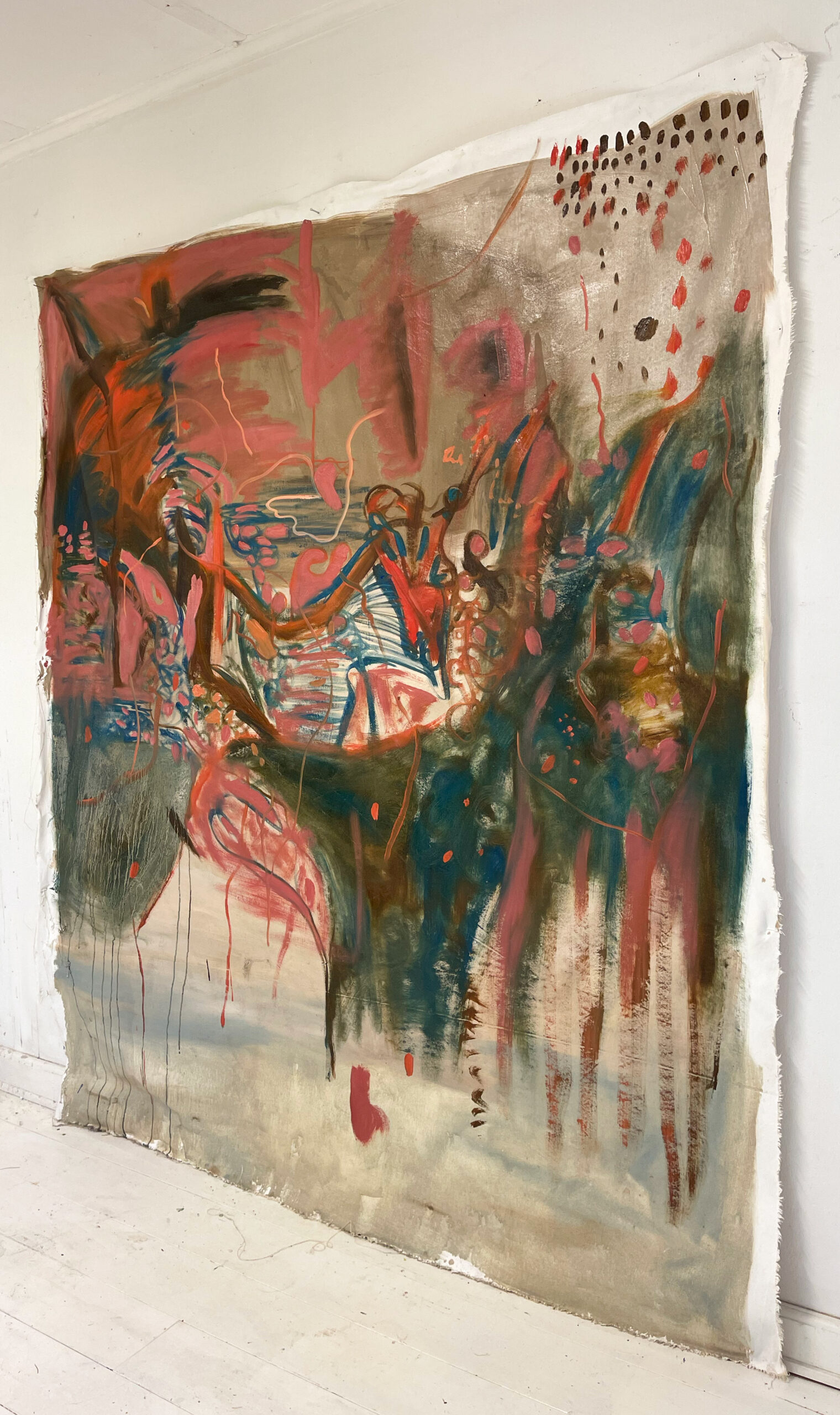 Erased Landscape #3
Oil on unstretched canvas
190 cm x 160 cm
2023
Untitled
Oil on unstretched canvas
180 cm x 150 cm
2018
SCULPTURE
Installation view Gammelgaard 2023
Mia-Nelle Drøschler's sculptures are a fusion of spirituality, intricate motifs, and the resilience found within recycled materials. In her exploration of spirituality through art, Drøschler elegantly intertwines painted patterns and motifs onto the surfaces of her sculptures. This incorporation adds layers of depth, hinting at symbolism and storytelling within the forms.
The choice of recycled materials like paper infuses her sculptures with a paradoxical quality—fragility and strength coexisting harmoniously. Through her artistry, she transforms these materials into something delicate yet resilient, echoing the duality often found within spirituality itself.
Her sculptures are not just standalone pieces; they represent a culmination of an extensive research journey spanning from 2015 to 2021 in Rome. Drøschler's deep dive into the relationship between mythology and art during these years has undoubtedly enriched the essence embedded within her creations.
The motifs and patterns painted on the surfaces of her sculptures are like whispers from ancient tales, evoking a sense of connection to mythological narratives. Each stroke of paint carries echoes of stories, linking the contemporary with the timeless.
Drøschler's sculptures stand as testaments to her immersive exploration of the spiritual and mythological realms. They serve as conduits, inviting viewers to decipher the hidden messages within the painted patterns, fostering a dialogue between the tangible and the intangible.
Ultimately, her sculptures encapsulate the essence of her research, the culmination of her time in Rome, and the essence of spirituality woven intricately within the realms of art, beckoning observers to contemplate the interplay between myth, symbolism, and the profound beauty found in reimagined materials.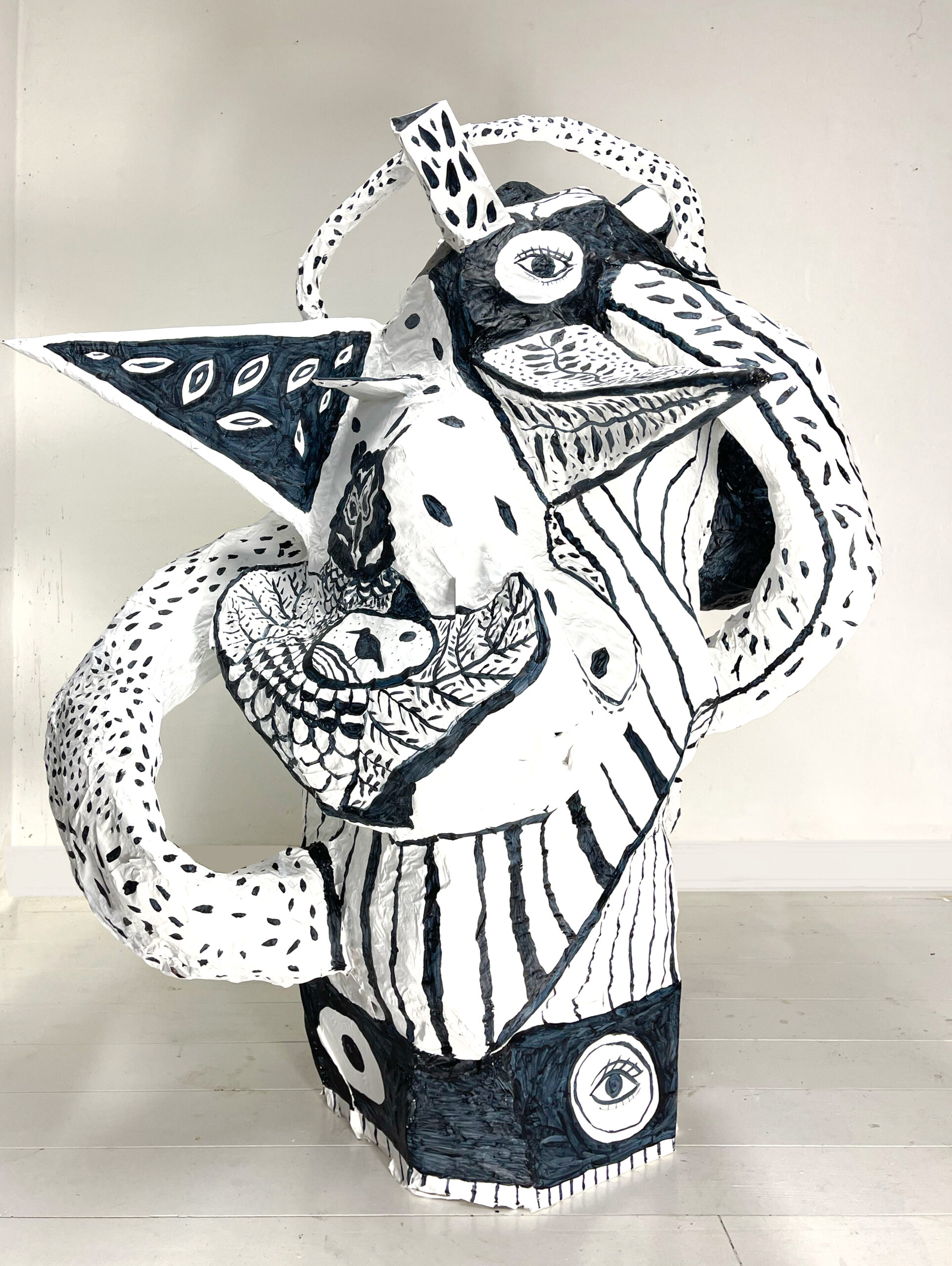 Flight or fight
Paper, wirenet, glue, paint
160 cm x 160 cm x 150 cm
2022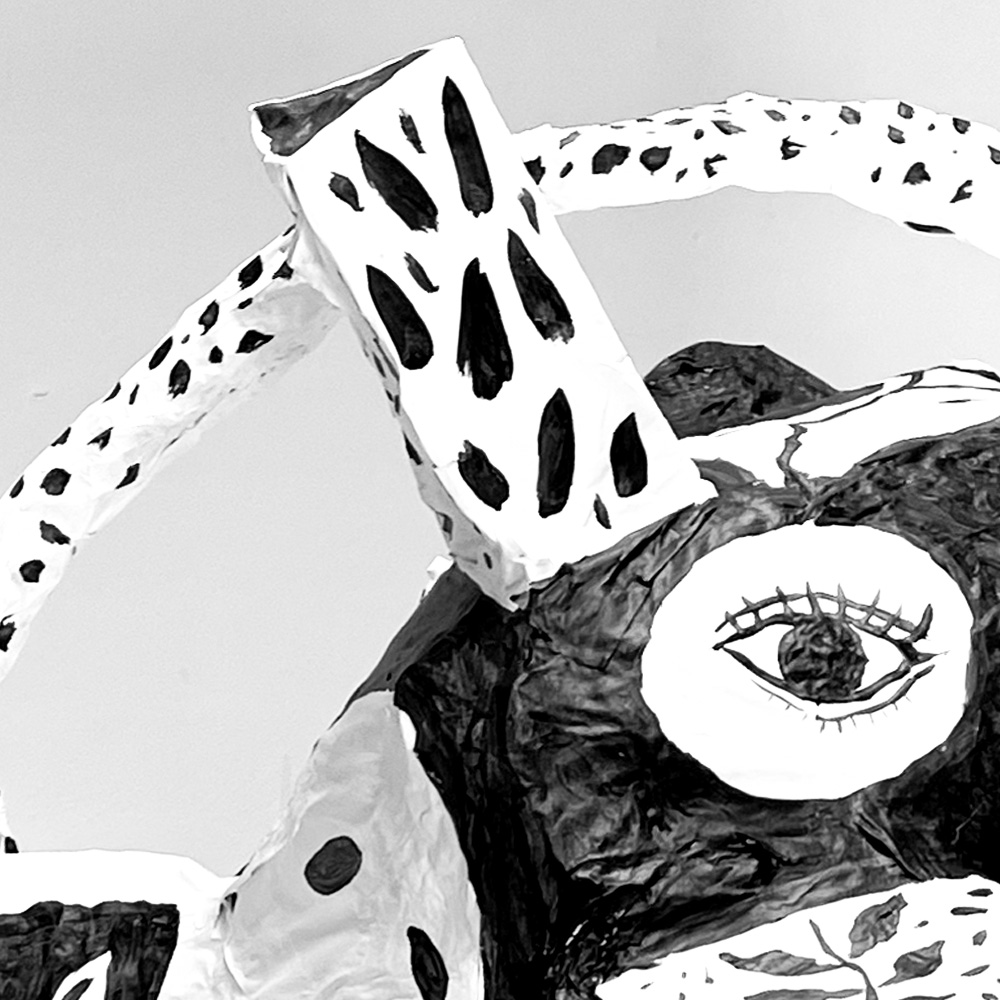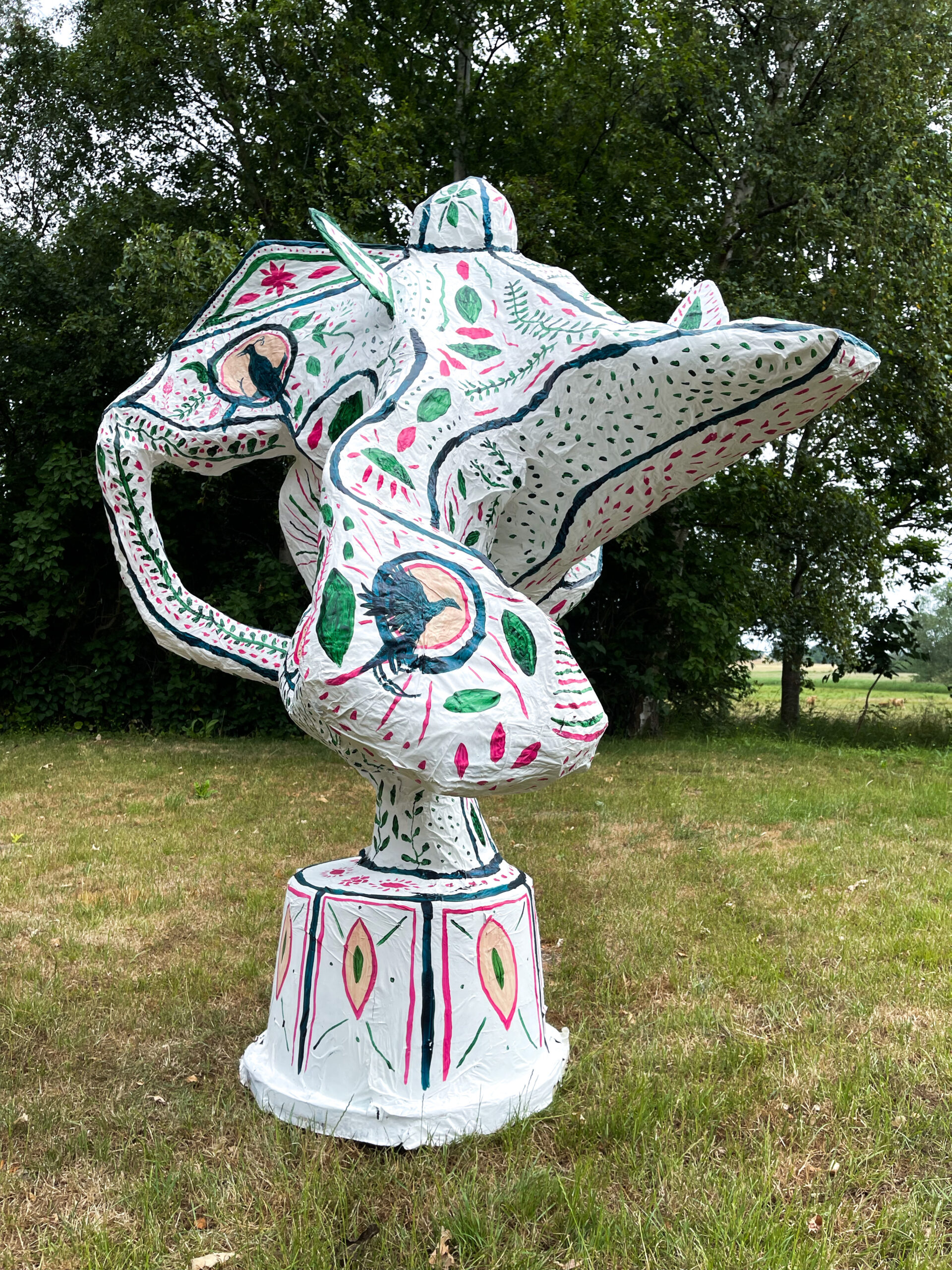 I Am Not A Teapot
Paper, wirenet, glue, paint
180 cm x 160 cm x 160 cm
2023

Documentation for Spirefestival, DK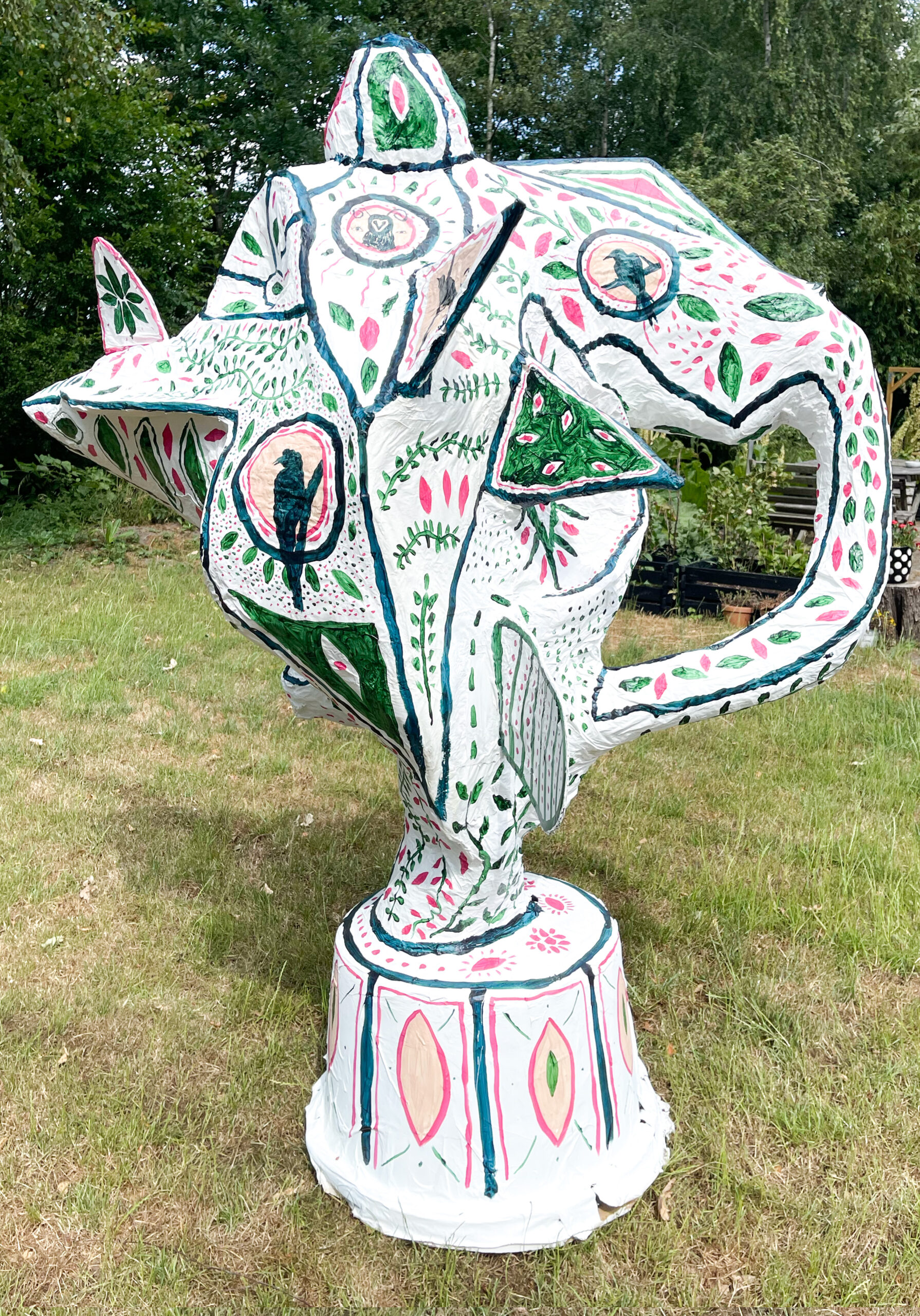 ABOUT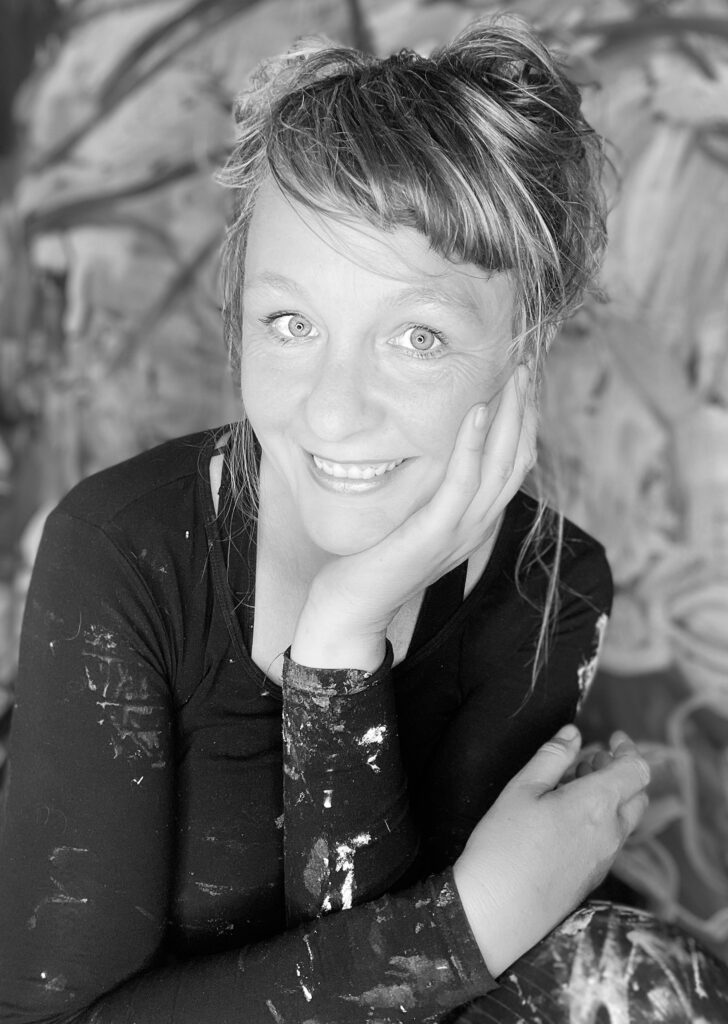 Portrait 2023
From 2010 to 2021, Mia-Nelle Drøschler found herself residing in dynamic and culturally vibrant cities such as London, Glasgow, and Copenhagen. Her time in these cosmopolitan centers undoubtedly left a profound imprint on her work, influencing her artistic exploration and experimentation.
In recent years, Mia-Nelle Drøschler has sought solace and inspiration in the tranquil Danish countryside. Nestled within the rustic walls of an old farmhouse, this idyllic setting serves not only as her dwelling but also as an integral part of her creative studio. It is here that the Danish landscape and its inherent beauty have found expression in her art.
Mia-Nelle Drøschler's artistic endeavors have garnered recognition on both national and international stages. Her work has graced the walls of galleries and museums across Europe and publications in Denmark, leaving a mark on the art world. She is a recipient of awards from the Danish Art Council(2011-2022) and the British Art Council (2011), resident at Bethanien in Berlin (2018) underscoring the significance of her contributions to the art scene.
SEE AND EXPLORE MORE ON THIS WEBSITE OR AT MIA-NELLE DRØSCHLER´S INSTAGRAM HERE

mianelle_studio