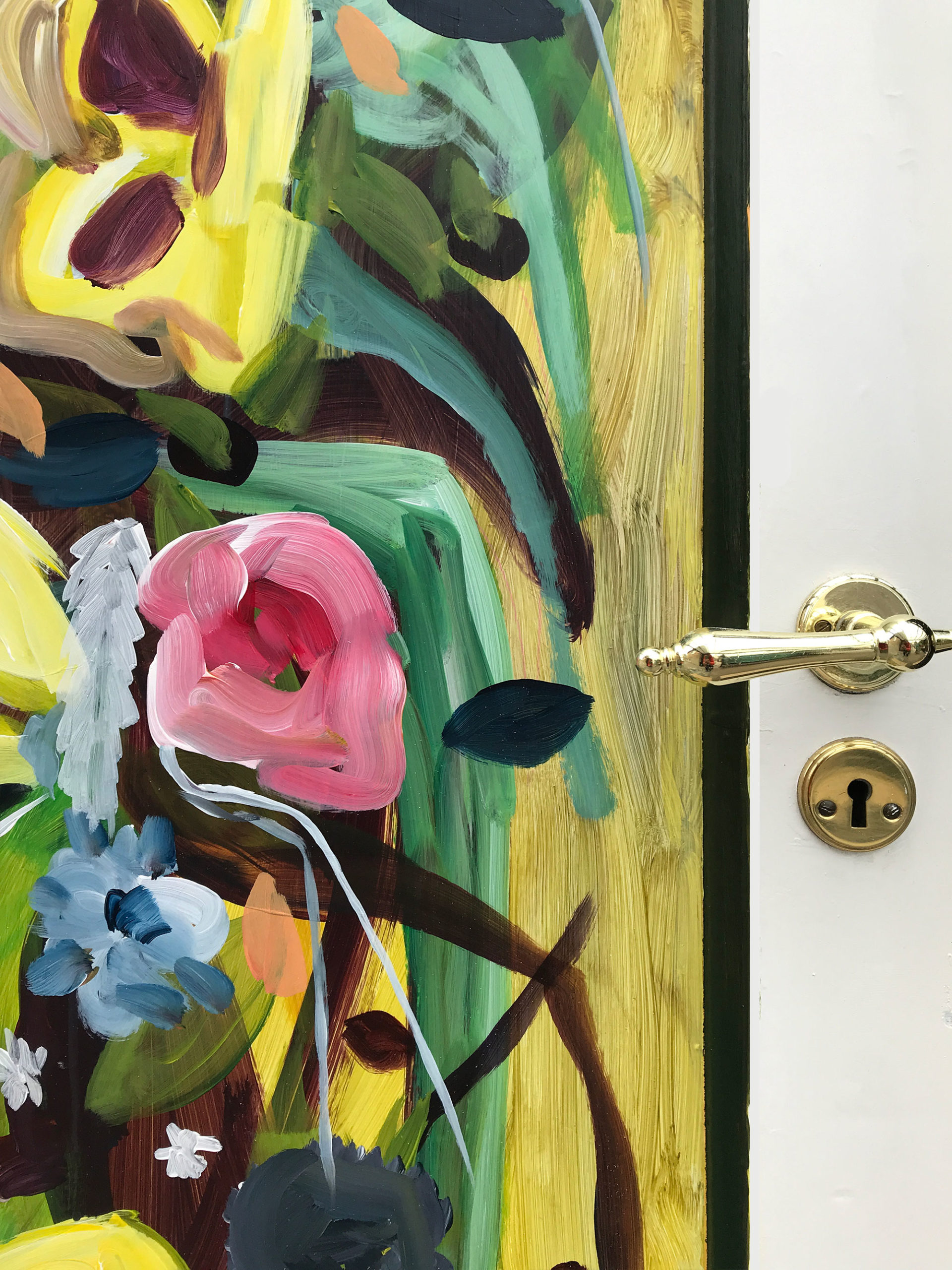 Do I paint on doors?
Yes, I do paint on doors.
I didn´t know myself.

A few weeks ago I was contacted by a private artcollector; if I could be interested in painting on three doors in his house? At first I hesitated. Do I paint on doors? But then I realized that it is exactly what I do. I paint in context, so if I can paint directly on a wall then I can paint on the doors inside a house as well.

We agreed that I could do what ever I wanted.
He was not introduced to a sketch nor colors.
And then I started.

As seen in all of my site specific paintings then I paint extremely fast when I am on location. The more professional aspect of this is that I very mush prefer the expressionistic character of the final result. A more emotional explanation is that I get so nervous, that I just need it out of my system.
Bang!

The three doors were therefore completed in a very short period of time.
And the result is this. Thank you for trusting me your doors.