Group exhibition
Sophienholm
2020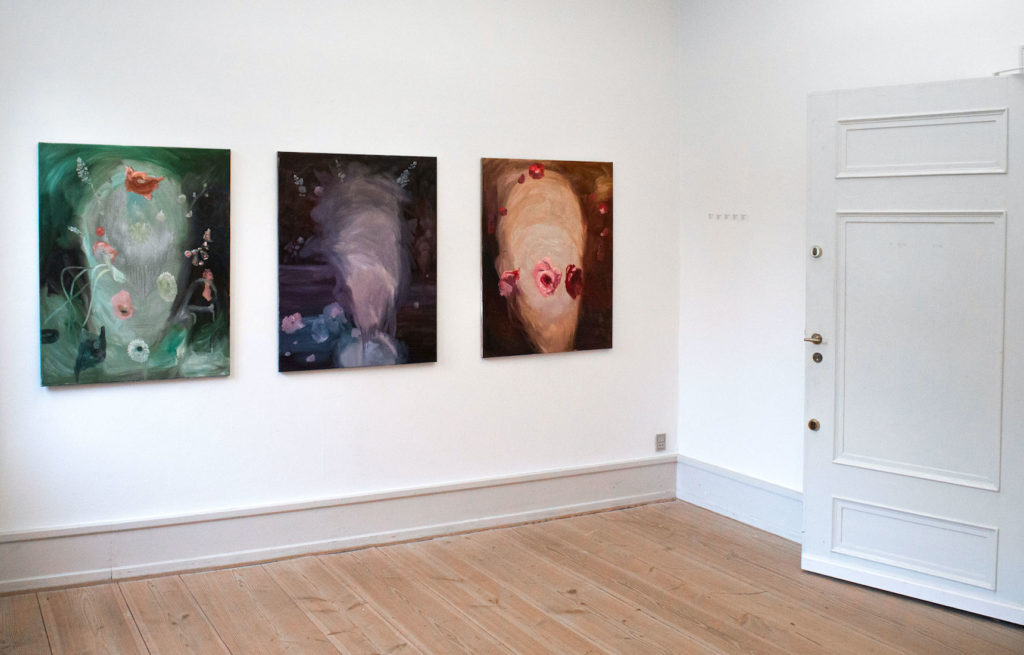 Floating Souls is a series of paintings where Drøschler depicts a less expressive visual language. She says about them:

"I wanted to explore the notion of meditation in my paintings. For years I have meditated on a daily basis. During my meditation sessions I see form and color floating with my eyes closed. I believe that these internal images are glimpses of an other dimension which I guess I have always been seeking throughout my life."

For this exhibition Drøschler also shows a series of black and white drawings. In these Drøschler allows a far more narrative language which is closely connected to her poetry. Titles such as: "Do I Get Closer To God By Sitting Here?" in which she has placed herself in a water fountain in Rome also refers to a person her may be searching for a deeper meaning in life. However, a strong element of humor are evident in the drawings and as Drøschler has said throughout her career:

I draw with one hand, and paint with the other hand. They may seem to be very different, but they are actually where close connected in the thinking.