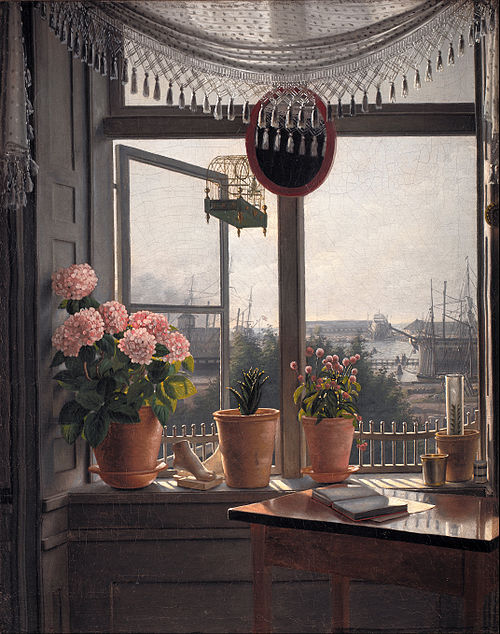 COMMISION COMPLETED
I was invited to create a painting based on the old Danish painter Martinus Rørbye's
'Window'. It was a great honor and a great challenge.
It took me some time even to get started, as I was baffled with the original painting.
What light!
At first I imagined Rørby moving into my windowsill. It was not working.
Then I imagined me moving into Rørby's windowsill. It was not working.
Then I dreamed, that I woke up in a dream in Rørby's painting.
Then I could get started.
Først flyttede Rørby ind i min vindueskarm.
Så flyttede jeg ind i Rørby's vindueskarm.
Tilsidst drømte jeg,
at jeg vågnede i en drøm i Rørbys vindueskarm.
AhA!
Her stod jeg, og så på alt det der engang var.
Et vindue.
Et bord.
Med en opslået bog,
Selvfølgelig
For maleriet skal snart hjem
hos en forfatter,
voksede den sig ind i de mange lag,
baggrund,
mellemgrund,
forgrund
opløste tyngdekraften sig totalt,
og jeg slukkede lyset,
og lod farverne afgøre formen,
en ko på størrelse med en fod
er malket for alle sine resurser
og hænger nu til offentlig skue
på selveste Statens Museum For Kunst,
dog afskåret fra forfatterens blik,
en erindring om det der engang var,
en drøm,
om det fortabte maleri,
blev navlestregen for alvor revet over,
som fugleburet faldt ned
og lukkede alt det forgangne ud.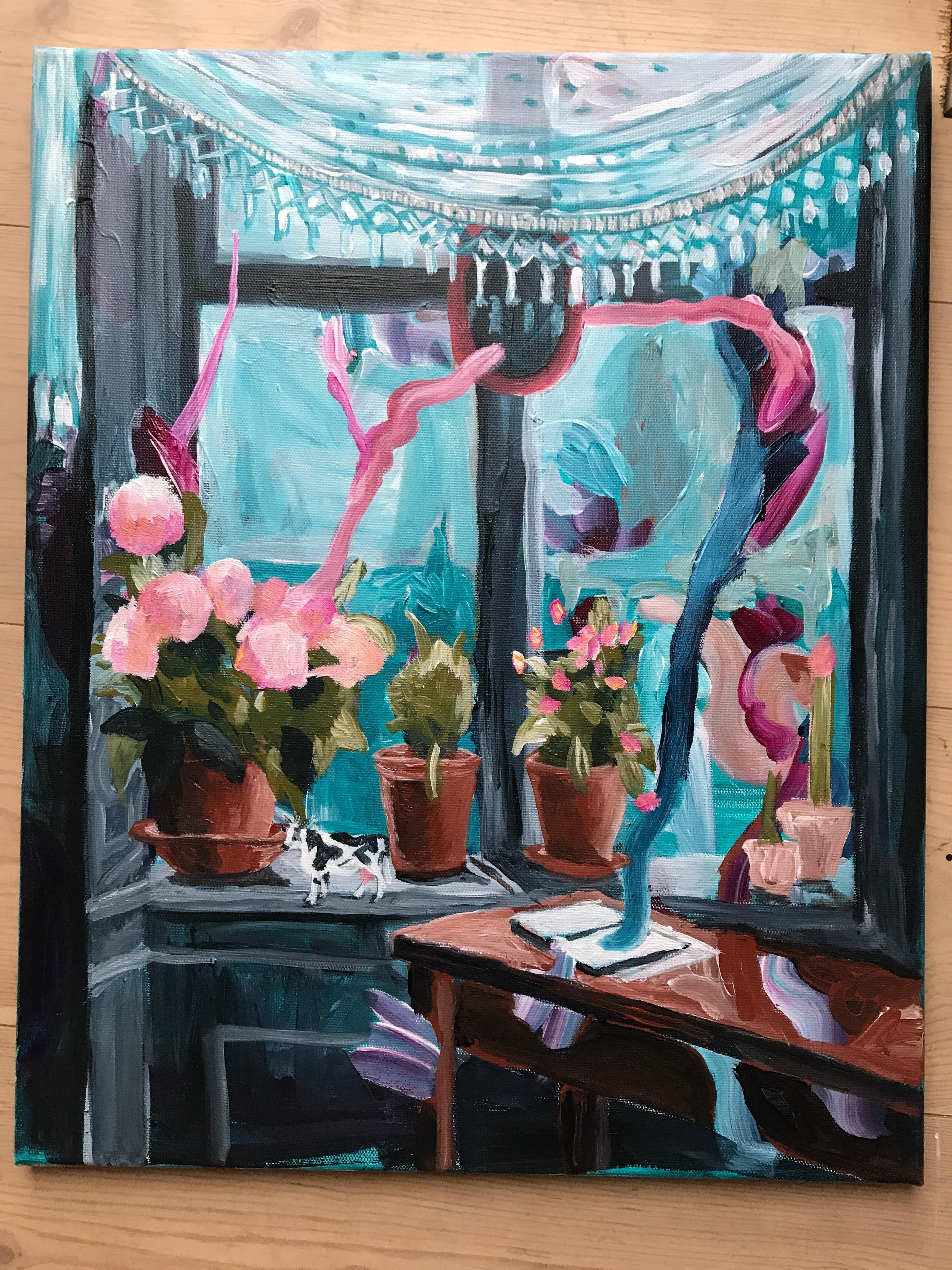 Iselin's  cow – Acrylic and oil on canvas – 50 x 40 cm – 2018