BETHANIEN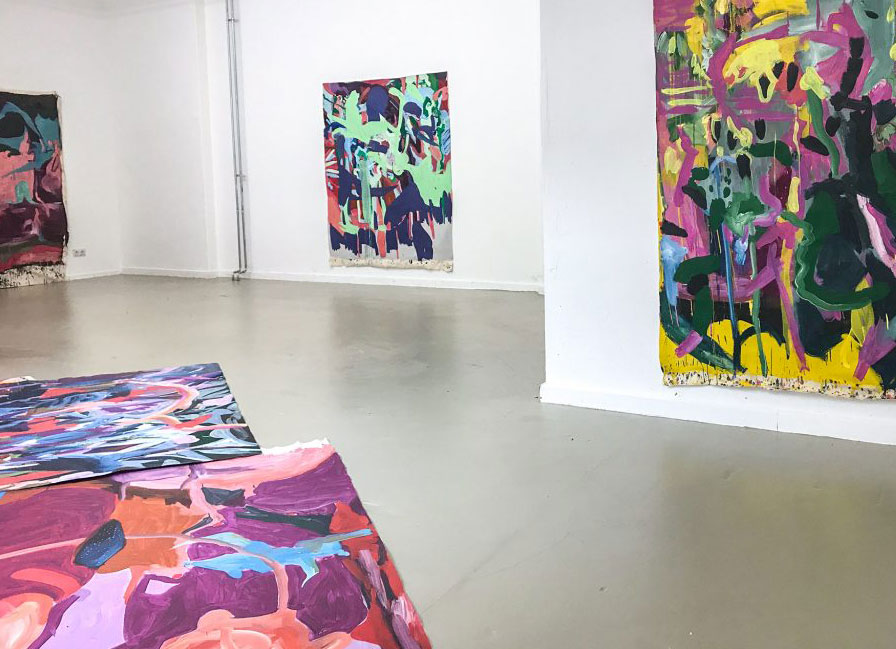 In 2018, Mia-Nelle Drøschler embarked on a transformative artistic journey while undertaking a residency at Bethanien in Berlin. During this period, she crafted a body of work that paid homage to the abstract expressionistic movement, which emerged as a pivotal chapter in the annals of art history. The focal point of her creation was a series of expansive canvases, each a testament to her mastery of the genre.

With a frenetic pace, Mia-Nelle Drøschler channeled her creative energy into each stroke of her expressive brushwork. The resulting artworks were a testament to the raw and emotional power of abstract expressionism, a movement that redefined the boundaries of artistic self-expression and embodied a deeply personal and visceral connection between the artist and the canvas. Her work, infused with emotion and kinetic energy, allowed her body to become an integral part of the creative process, a practice that resonated with the ethos of the abstract expressionists who sought to convey the essence of their inner worlds through the act of painting.

Mia-Nelle Drøschler's residency at Bethanien in Berlin was made possible through the generous support of The Danish Art Council and the Montana Art Foundation, underscoring the importance of nurturing and celebrating contemporary artists whose work harkens back to the rich tapestry of art history and movements that have shaped our understanding of creativity and expression.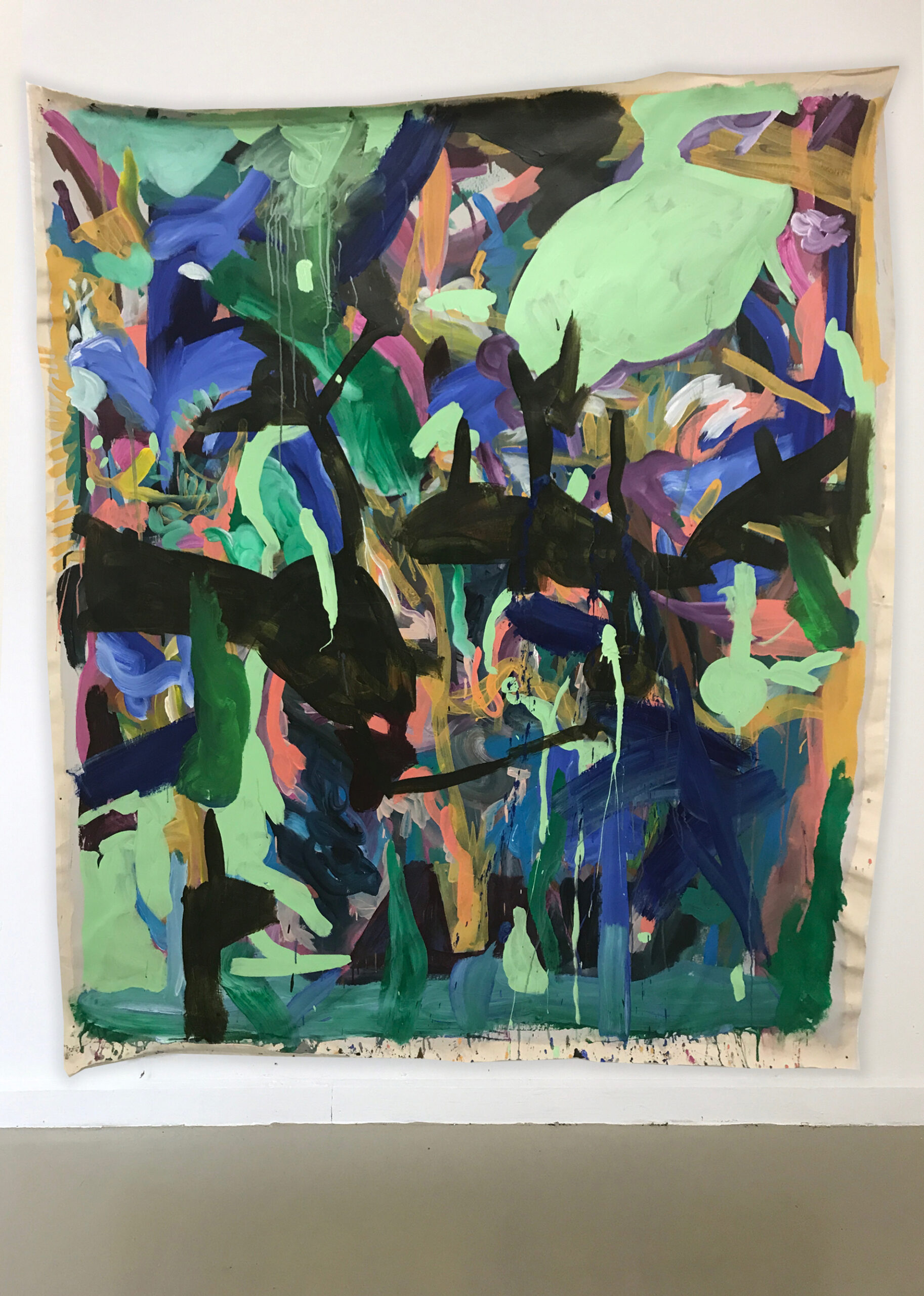 UNTITLED
Acrylic on unstretched canvas
190 cm x 160 cm
2018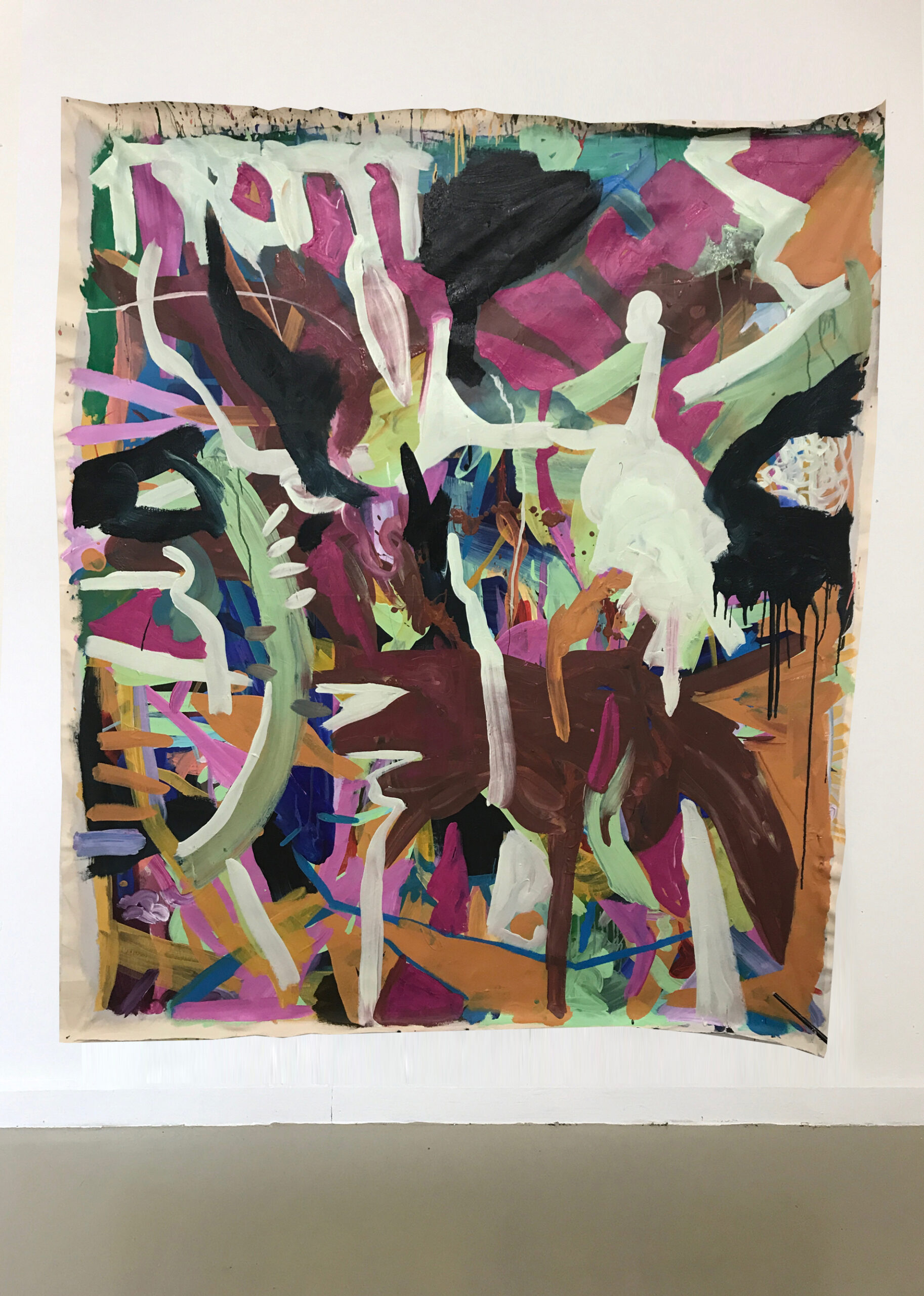 UNTITLED
Acrylic on unstretched canvas
190 cm x 160 cm
2018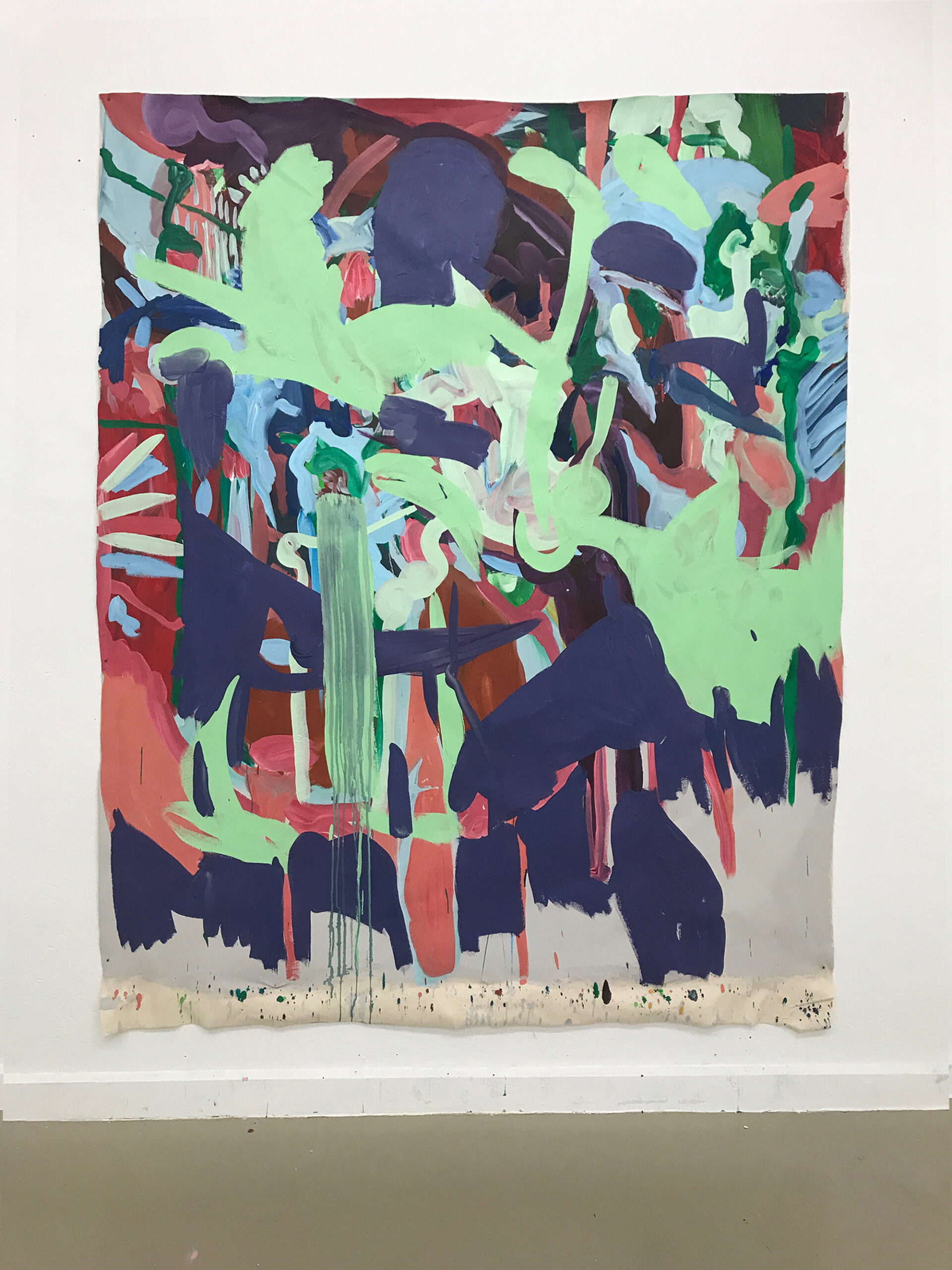 UNTITLED
Acrylic on unstretched canvas
190 cm x 160 cm
2018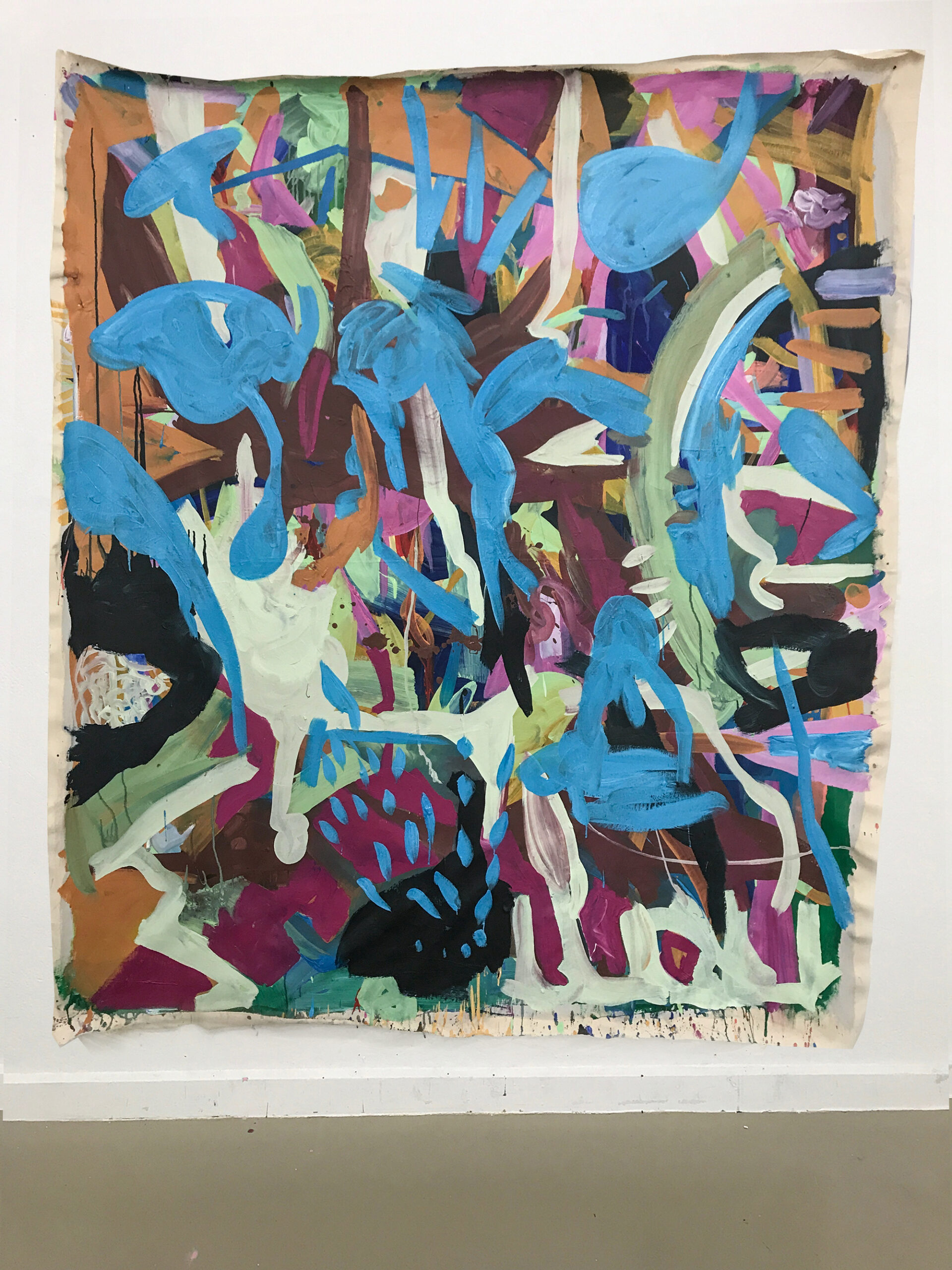 UNTITLED
Acrylic on unstretched canvas
190 cm x 160 cm
2018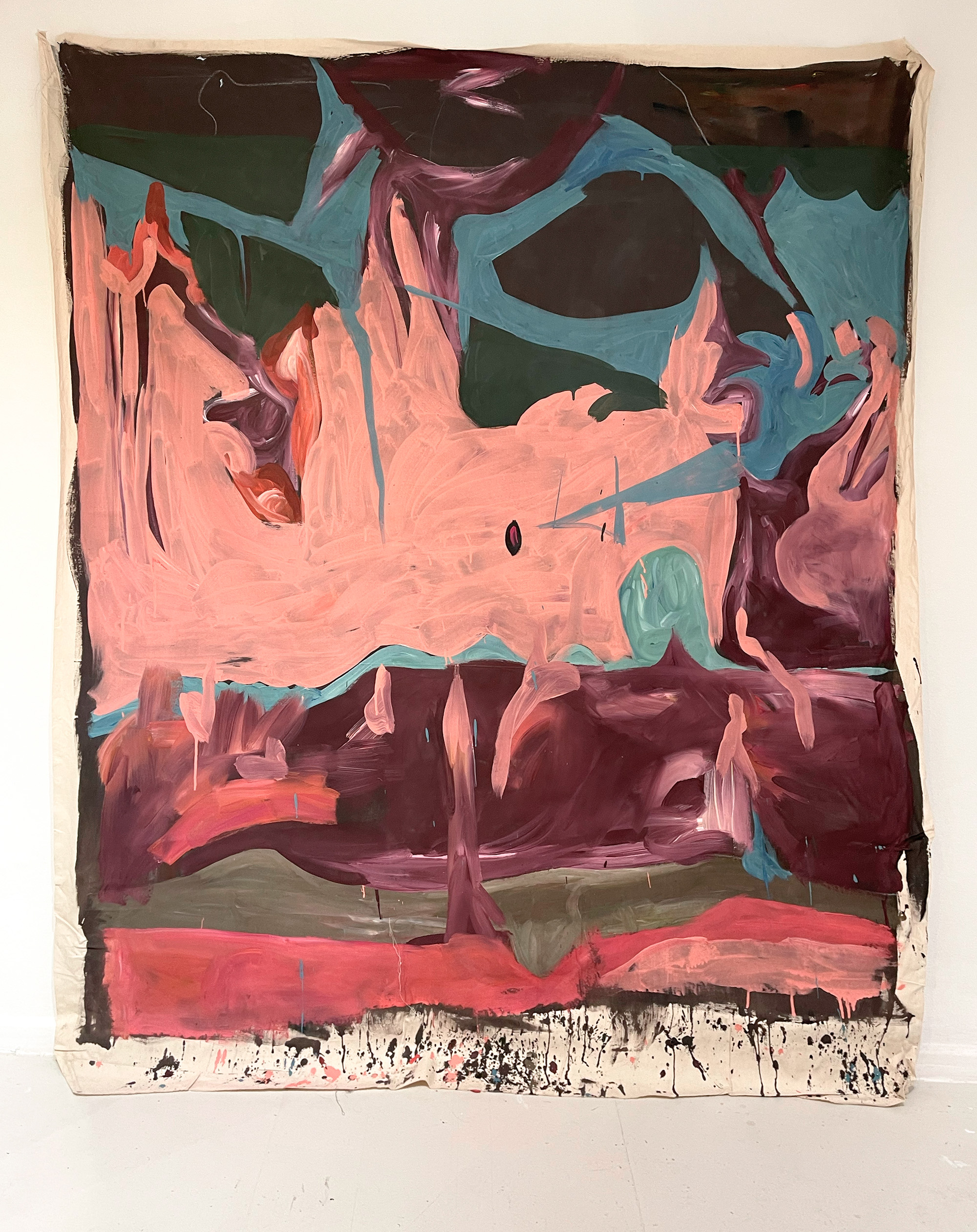 UNTITLED
Acrylic on unstretched canvas
190 cm x 160 cm
2018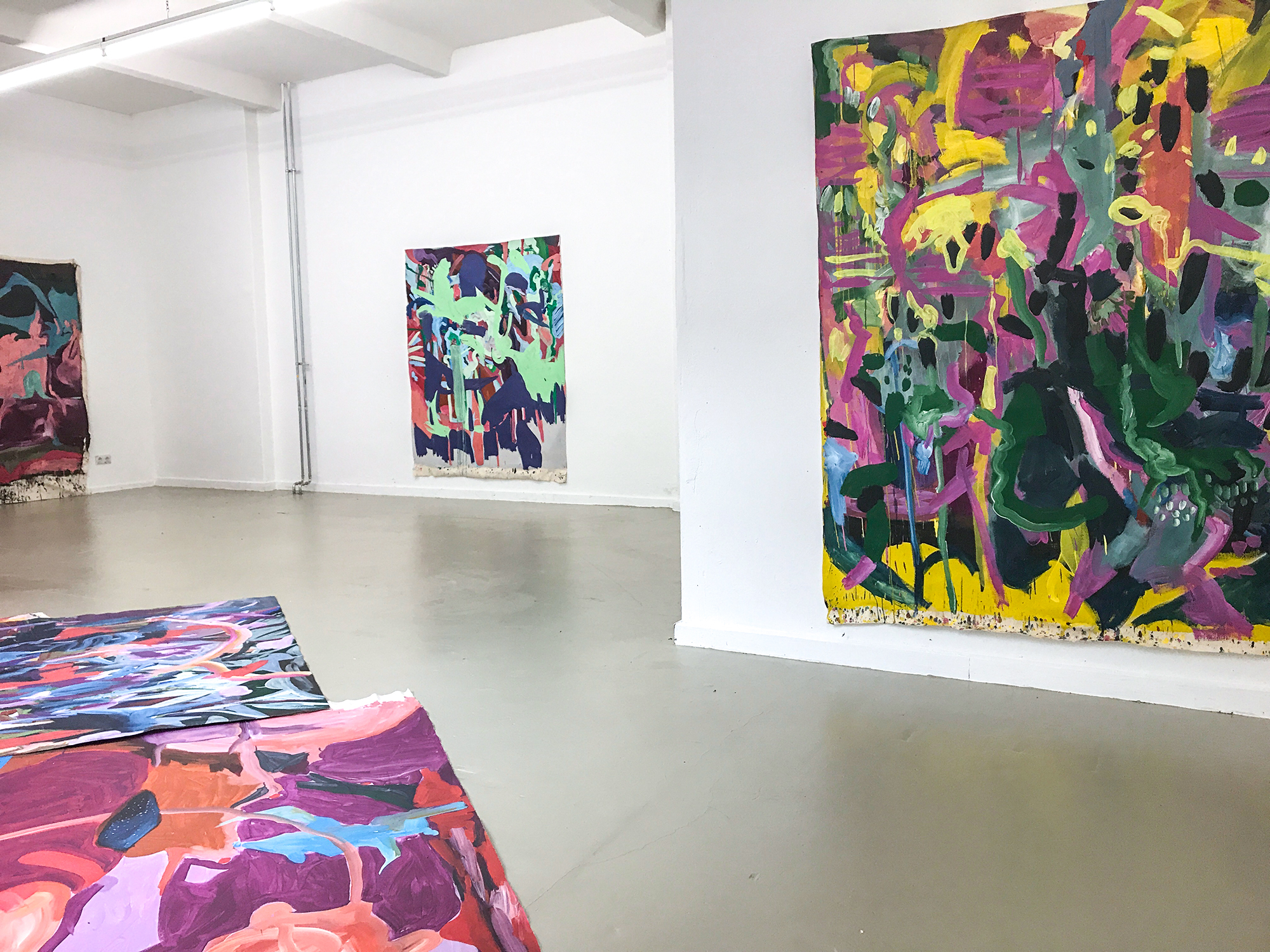 Installation view, Bethanien
2018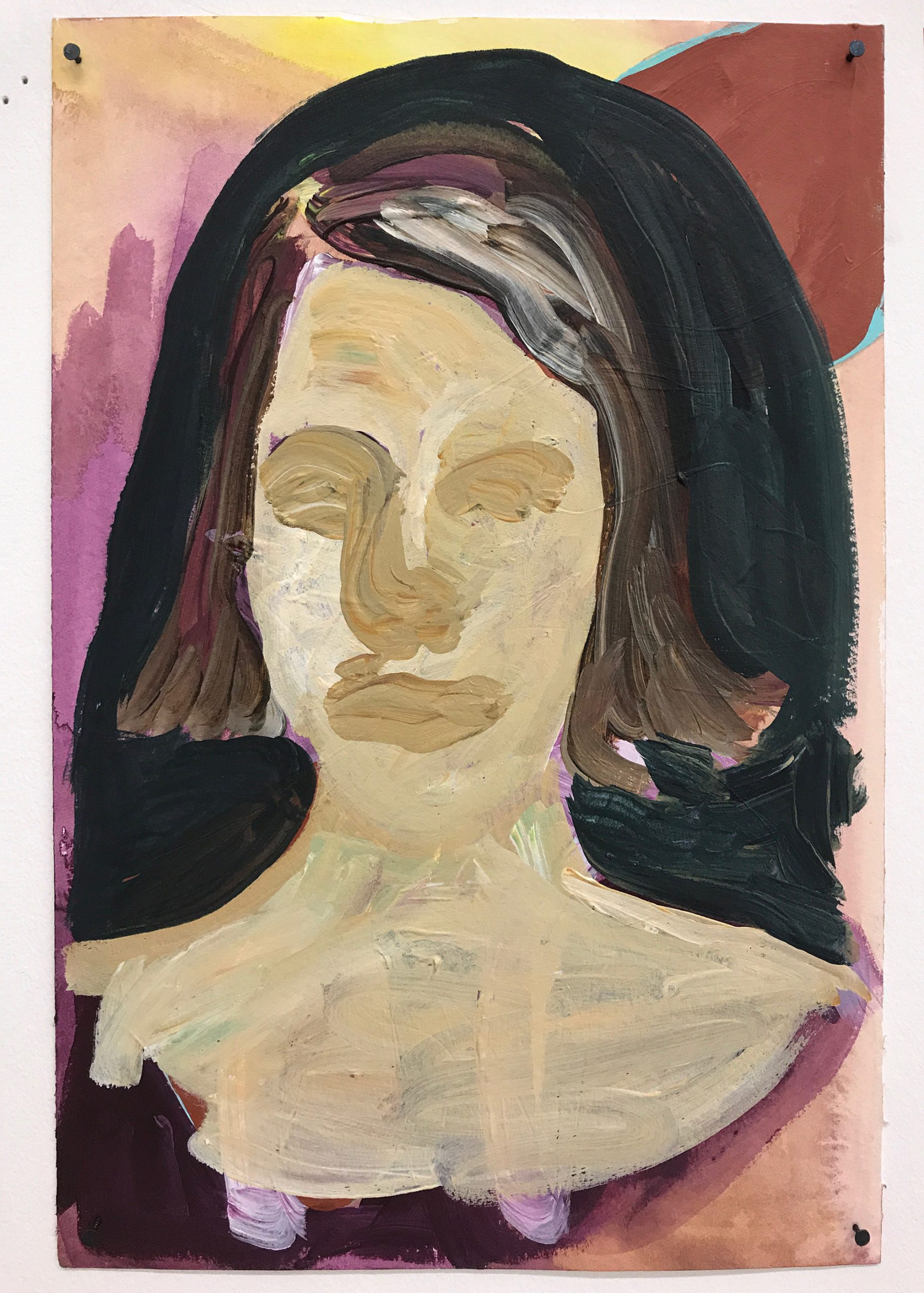 SELF PORTRAIT
Acrylic on paper
30 cm x 21 cm
2018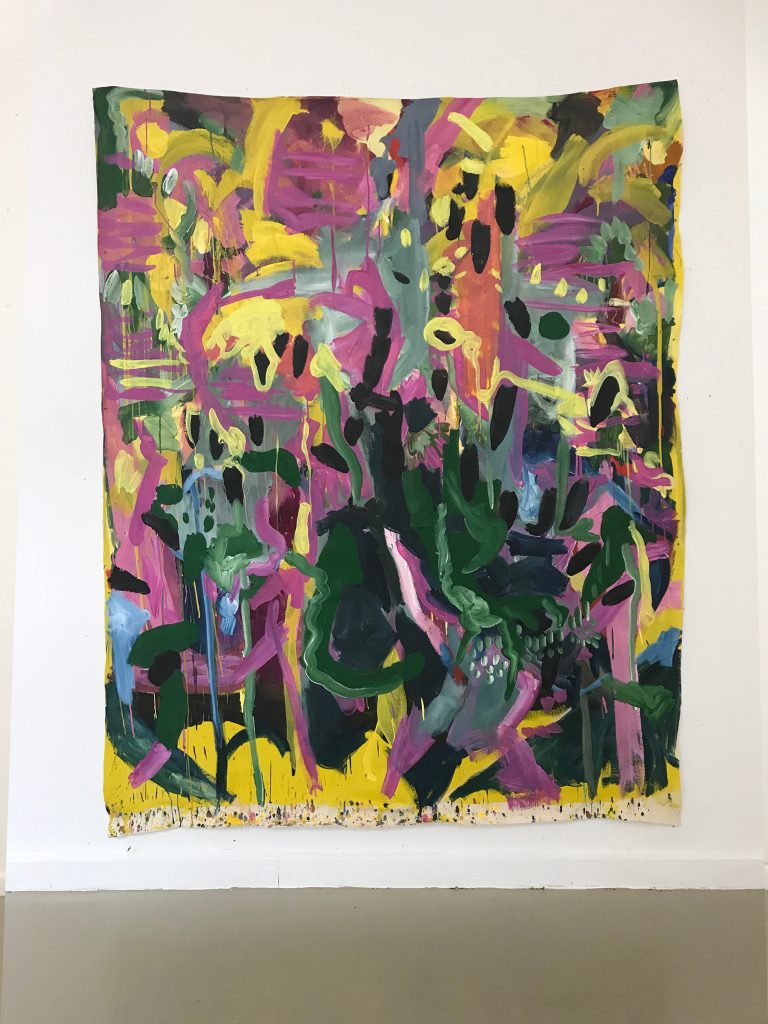 UNTITLED
Acrylic on unstretched canvas
190 cm x 160 cm
2018