SELECTION OF SITE SPECIFIC PAINTINGS
Private commission, Copenhagen, 2019
Created at a writers home just next to her desk where she writes.
A book is floating underneath her desk.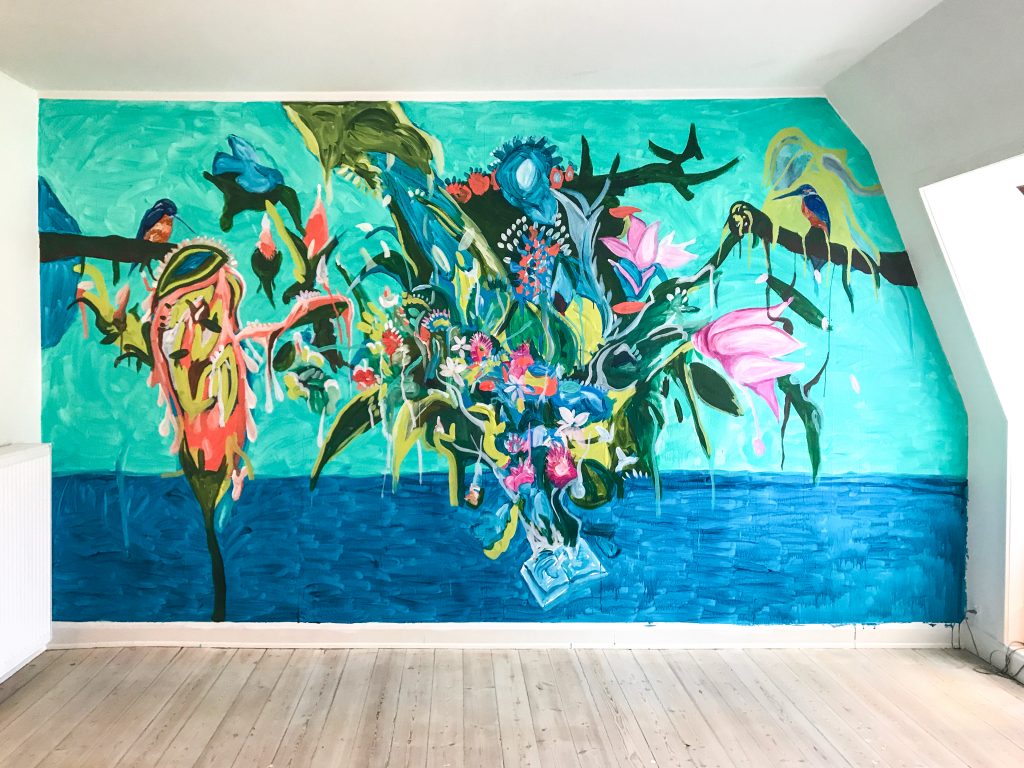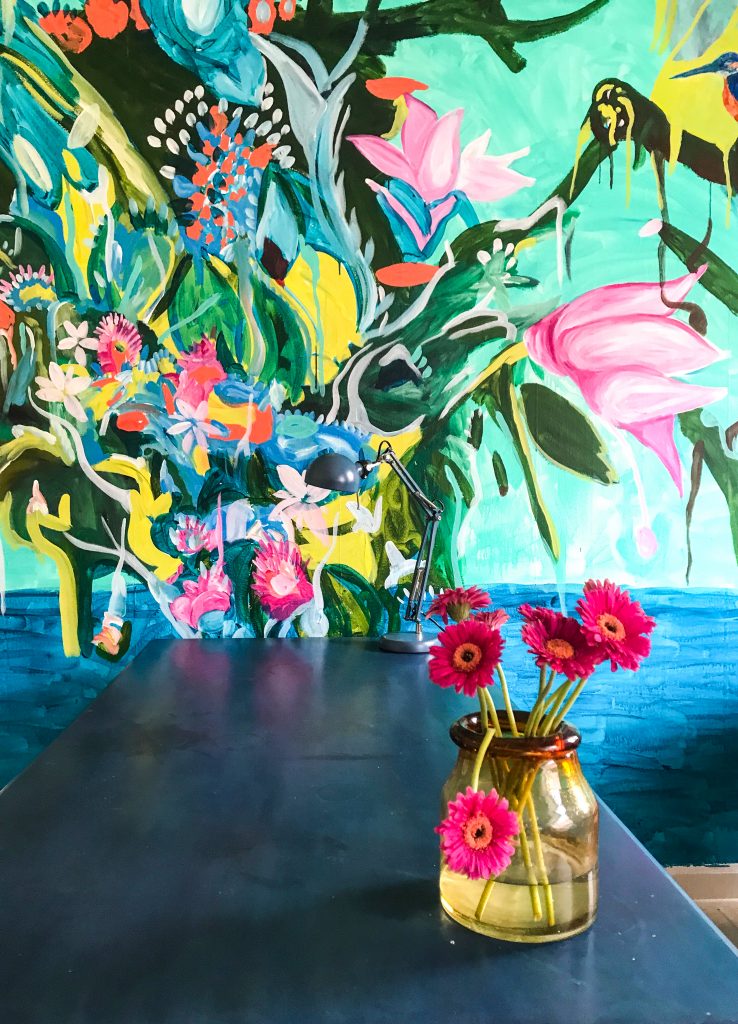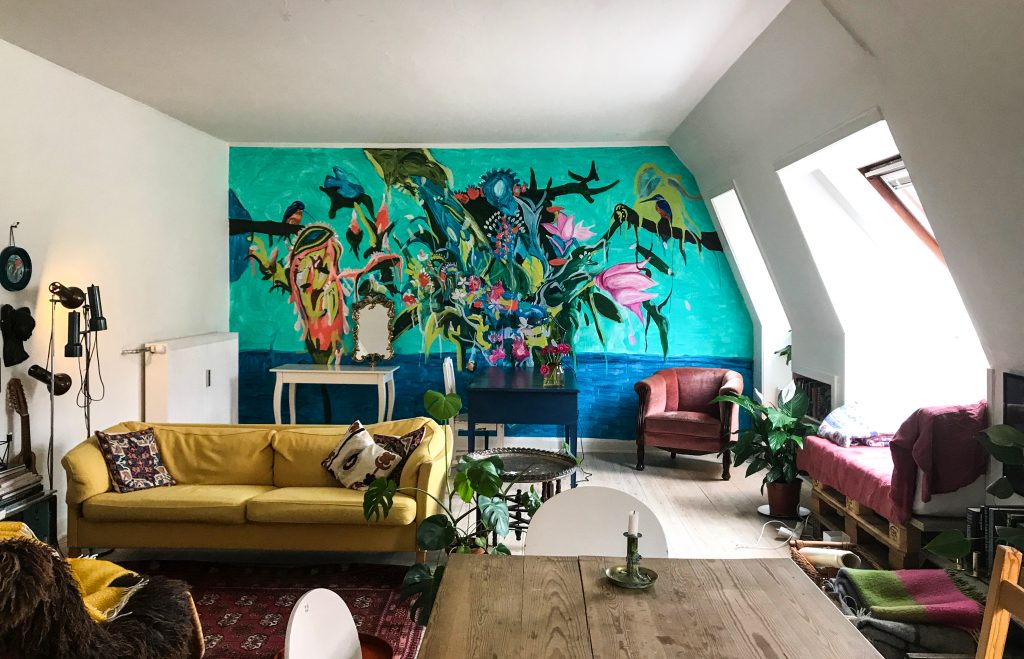 ---
It Is All About Me
Gallery Rozart 2018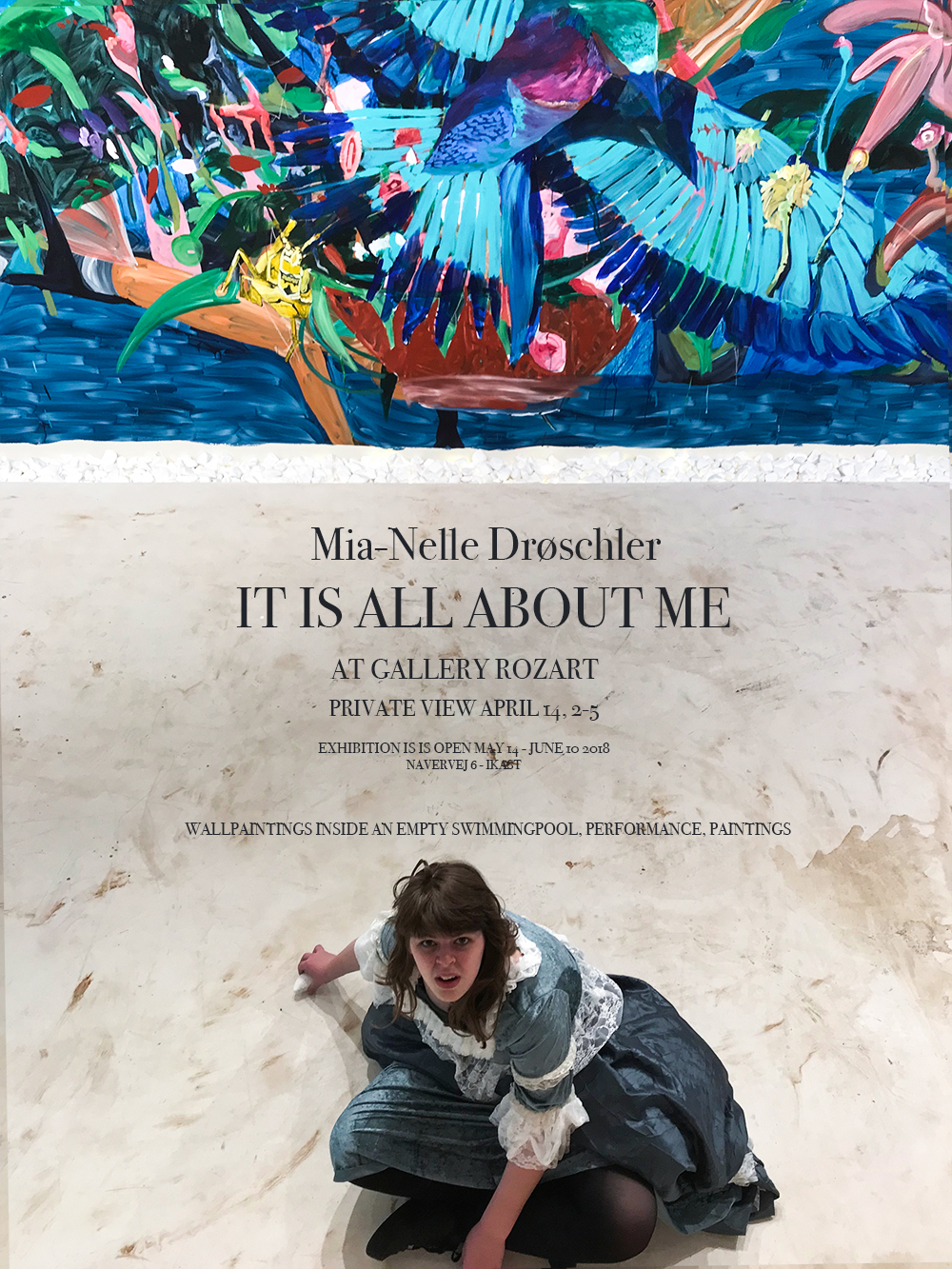 < Poster from exhibition
It Is All About Me consisted of a sitespecific wall painting carried out inside an empty swimmingpool over the period of three days, and 12 paintings installed in the upper gallery space.
Further, a 20 minutes performance took place during the private view. The artist was dancing with her fictional twin sister, followed by a reading.
All the works were centered around memory. Motifs carefully chosen from the artists childhood visits at her Grandmothers, who was working as a cleaner at a castle, to her visit in the rainforest in Borneo.
All united in colorfull expressive gestures in a mystery and even at times absurd spaces, referring to the collective memory being collective ghosts in a playful mind.
Watch Youtube video here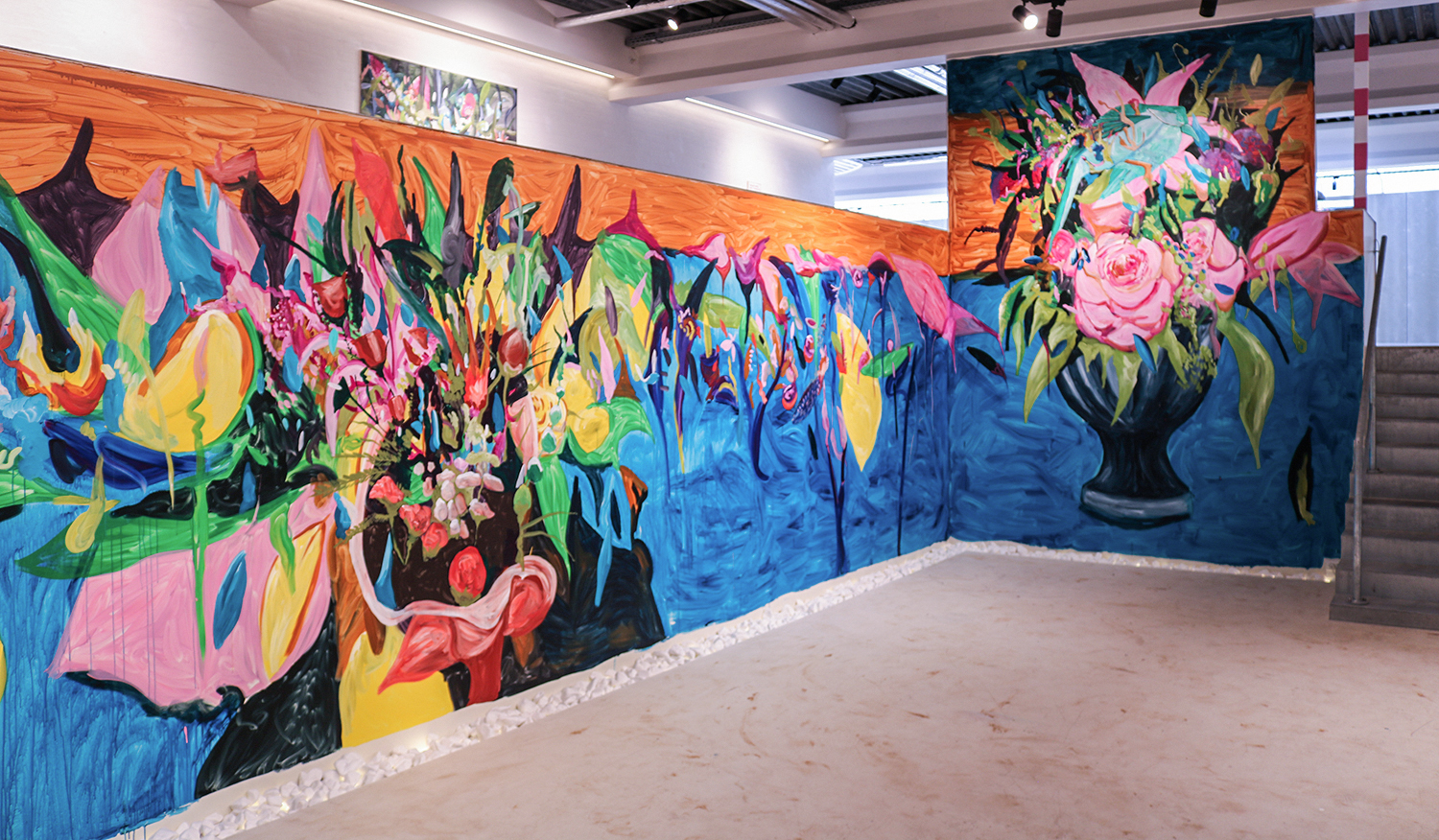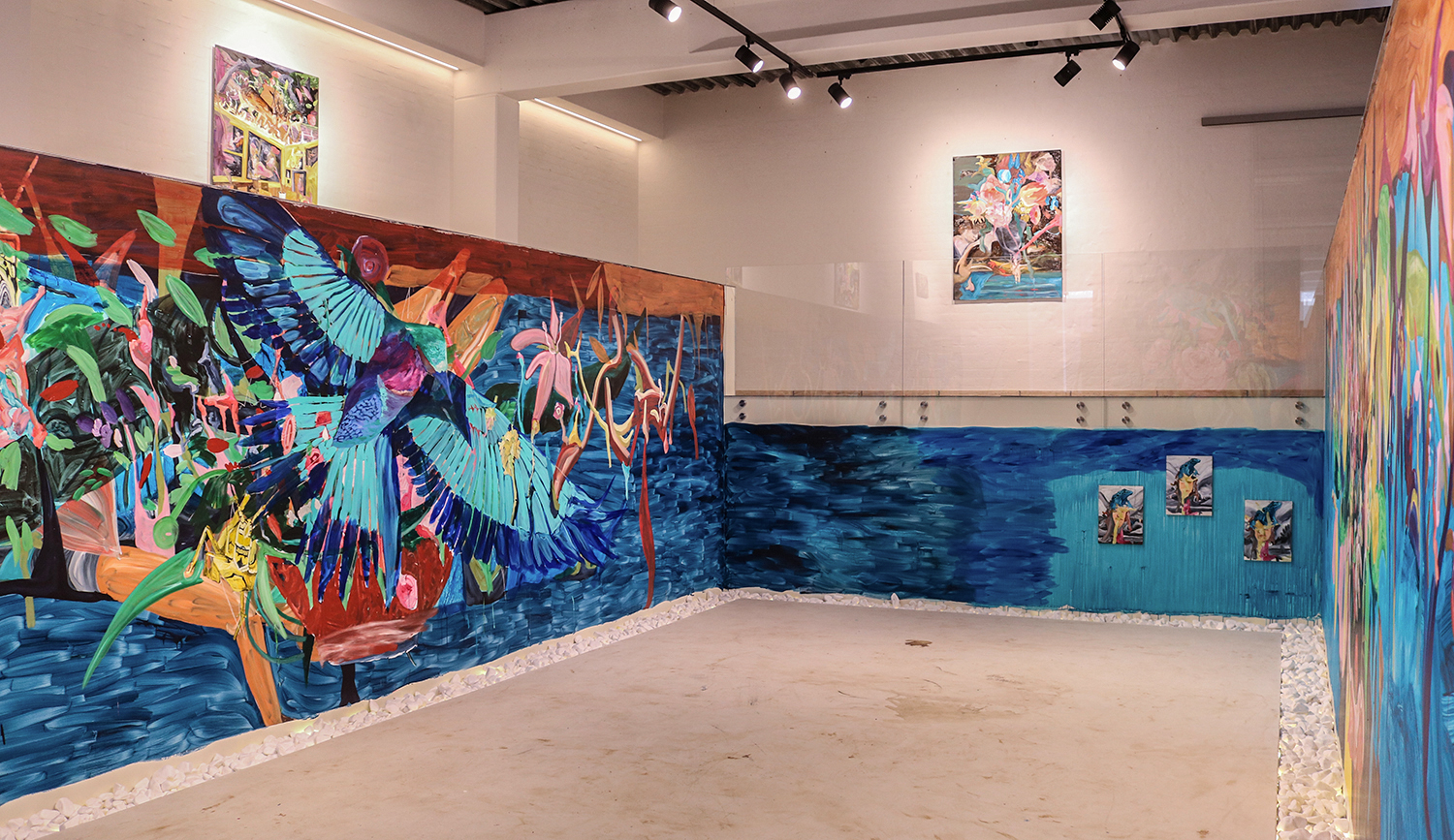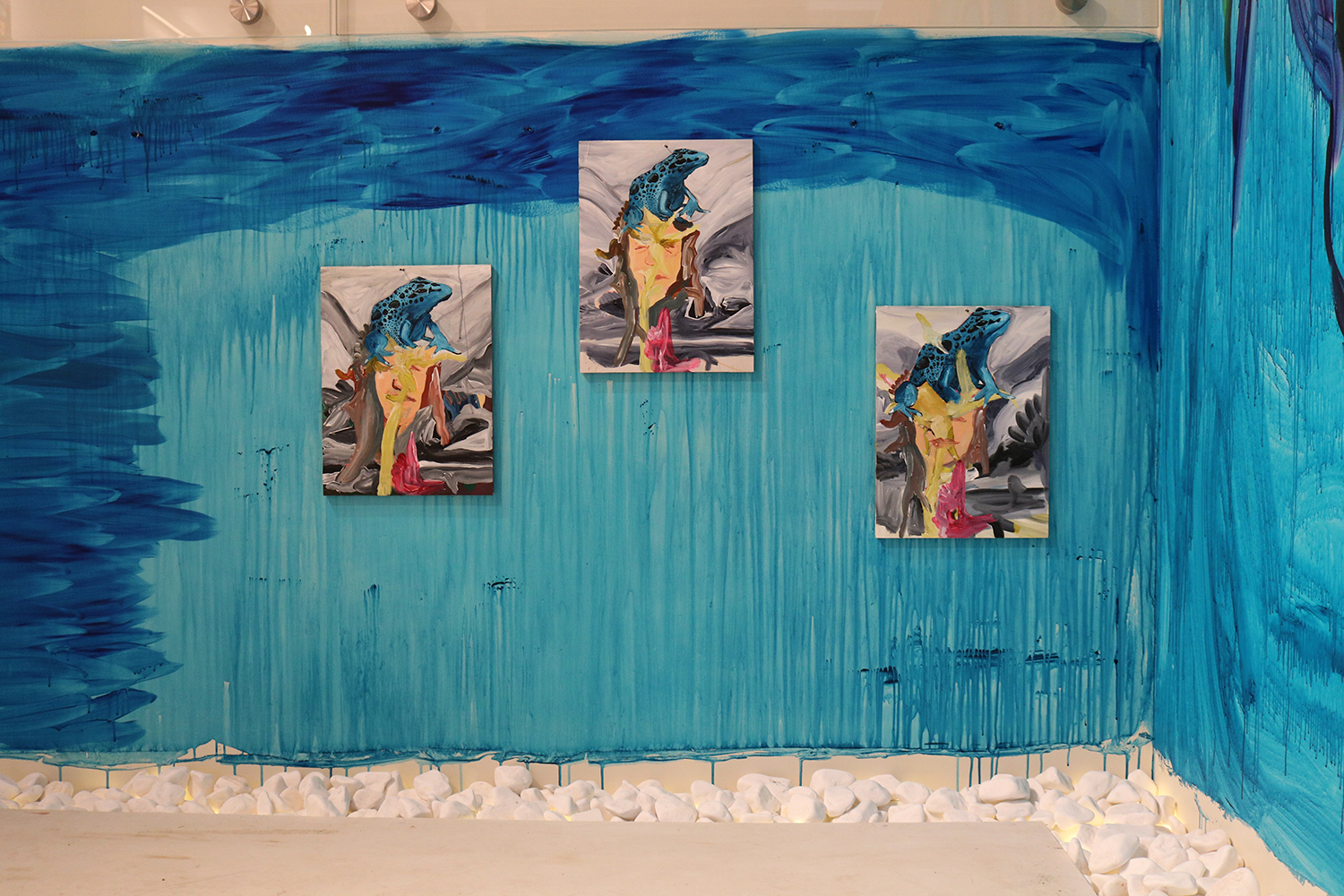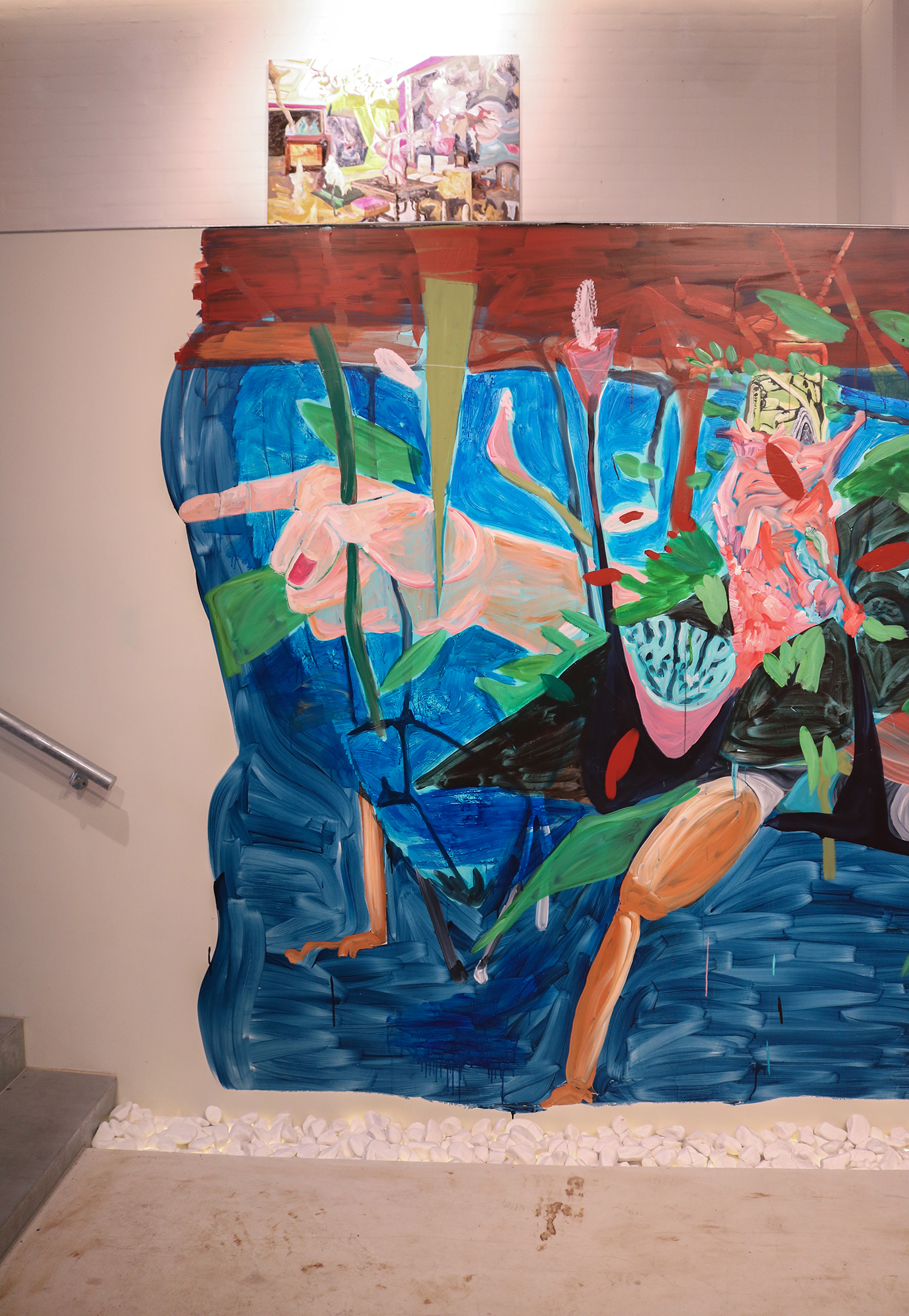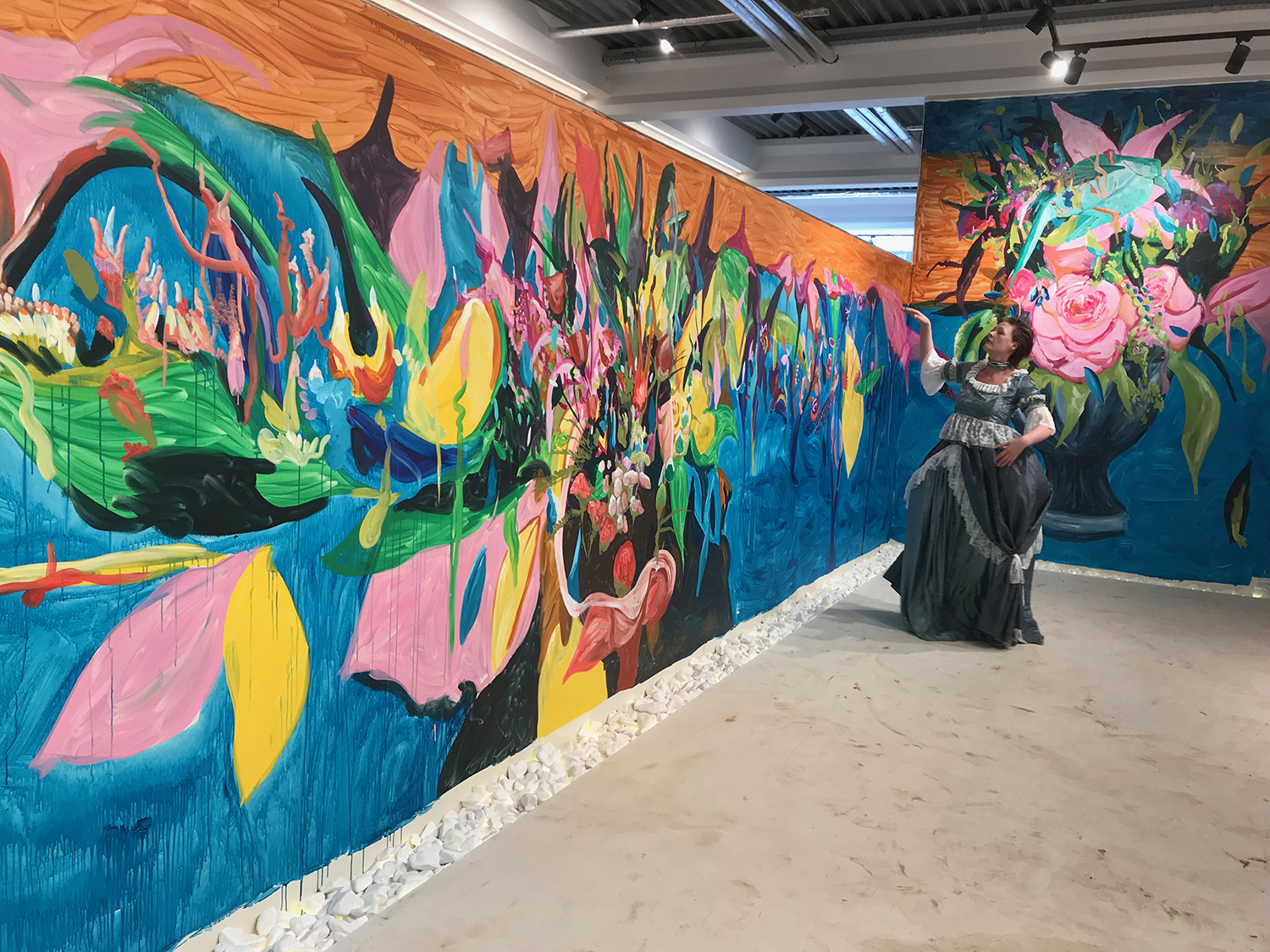 _____
My Roots In Growth
Sophienholm, DK
2016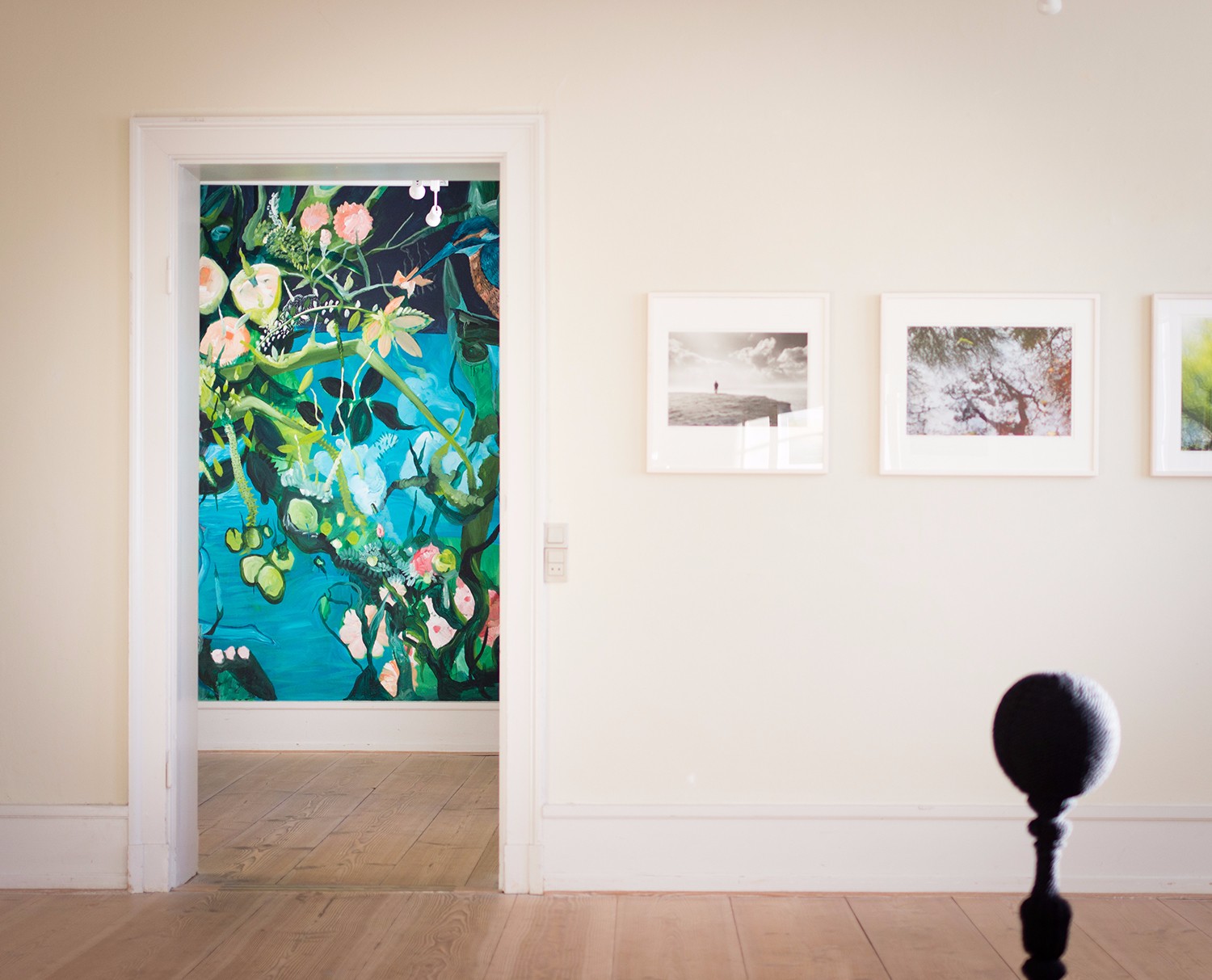 For the group show 'Corner 2016' Drøschler created a sitespecific painting directly in the museum's wall. A colorfull and sublime fantasty landscape occured, while on the opposite wall a demon was installed on a traditional canvas. The wall was painted dark grey.
The wall painting was deleted at the end of the exhibition period, leaving the spectator with a glimpse of paradise, having a demon looking over their should. A moment they could not return to, but in their memory.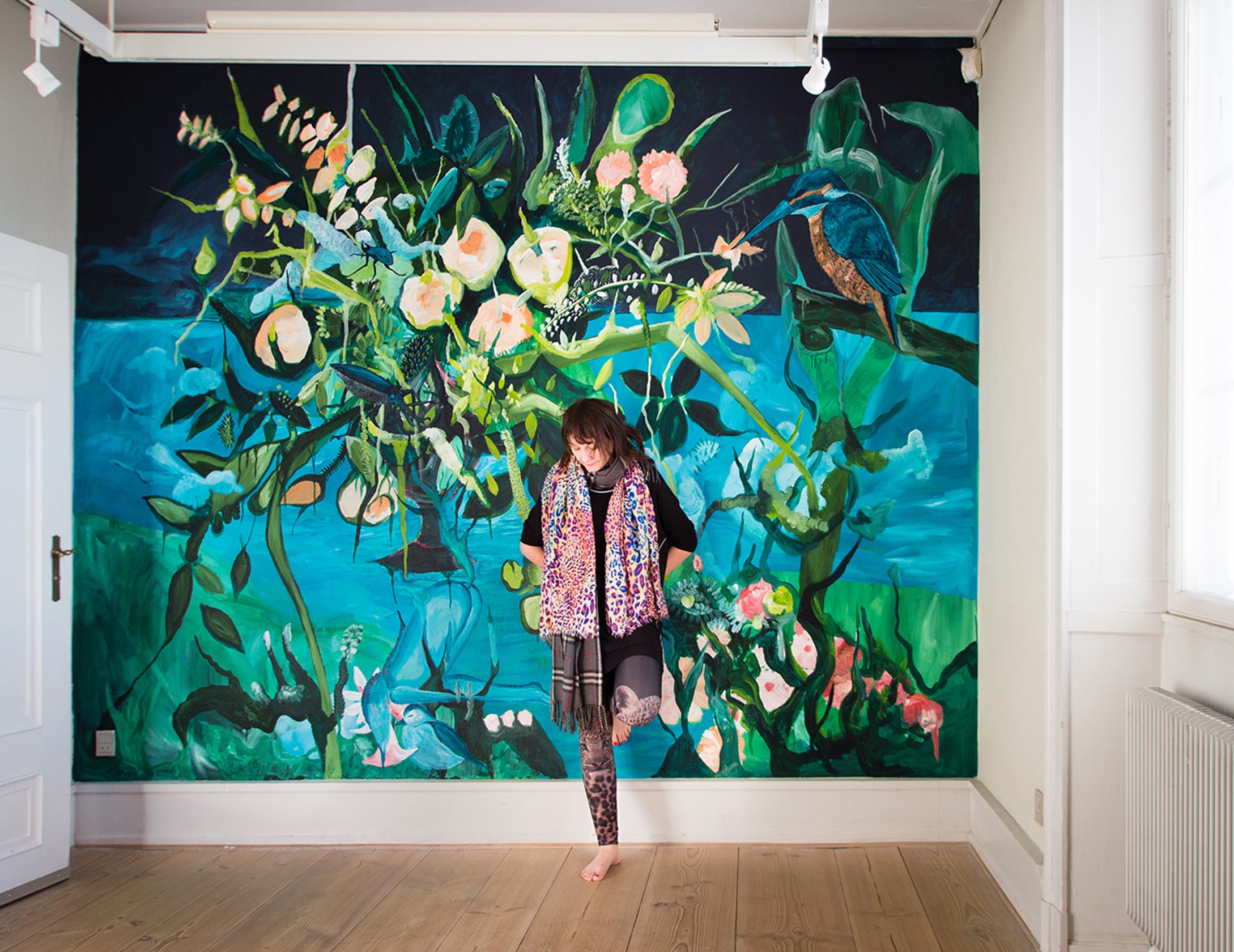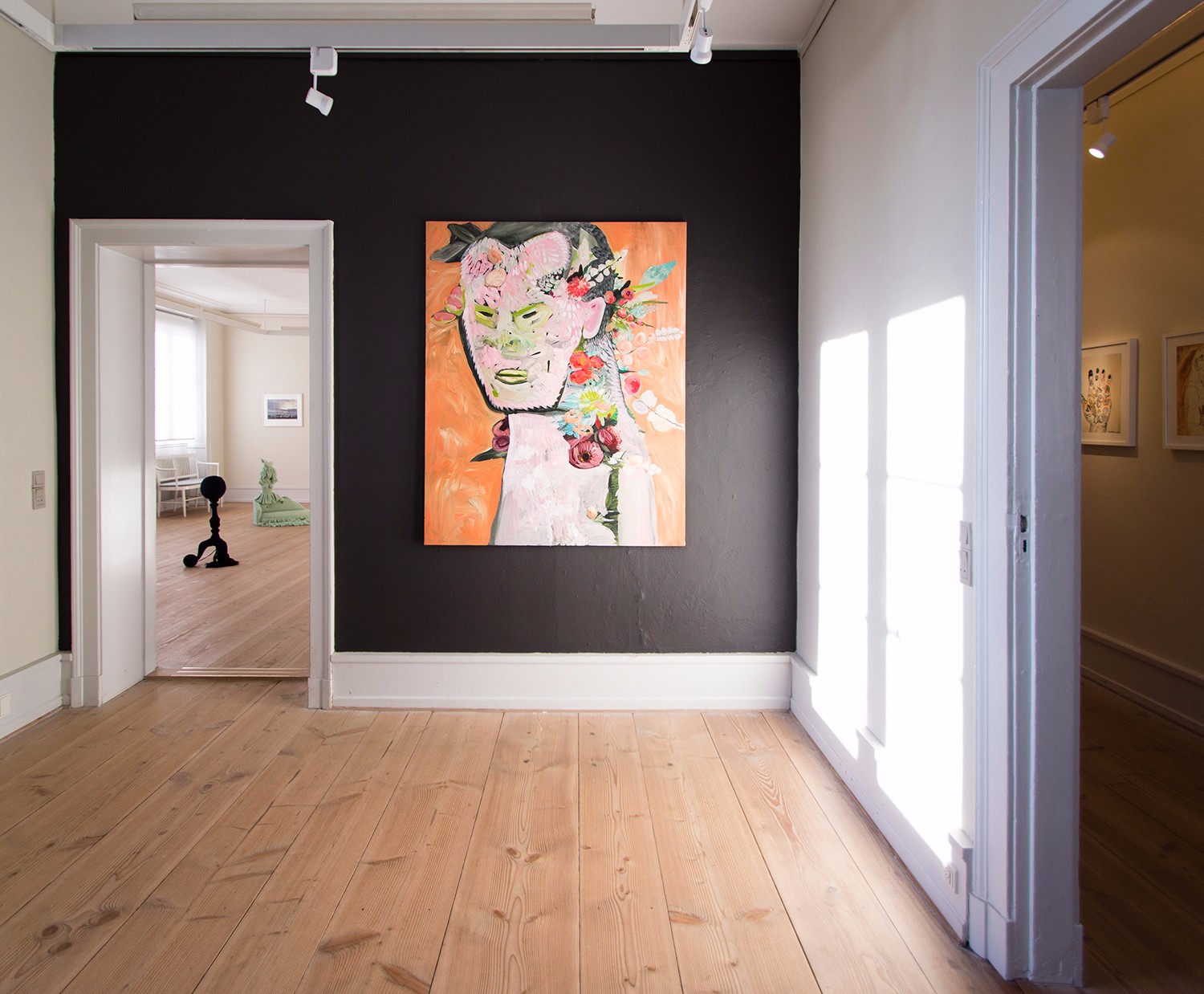 _____
A Tribute To Life
The Danish Institute in Rome
2016
Wall painting
600 cm x 220 cm
Acrylic on MDF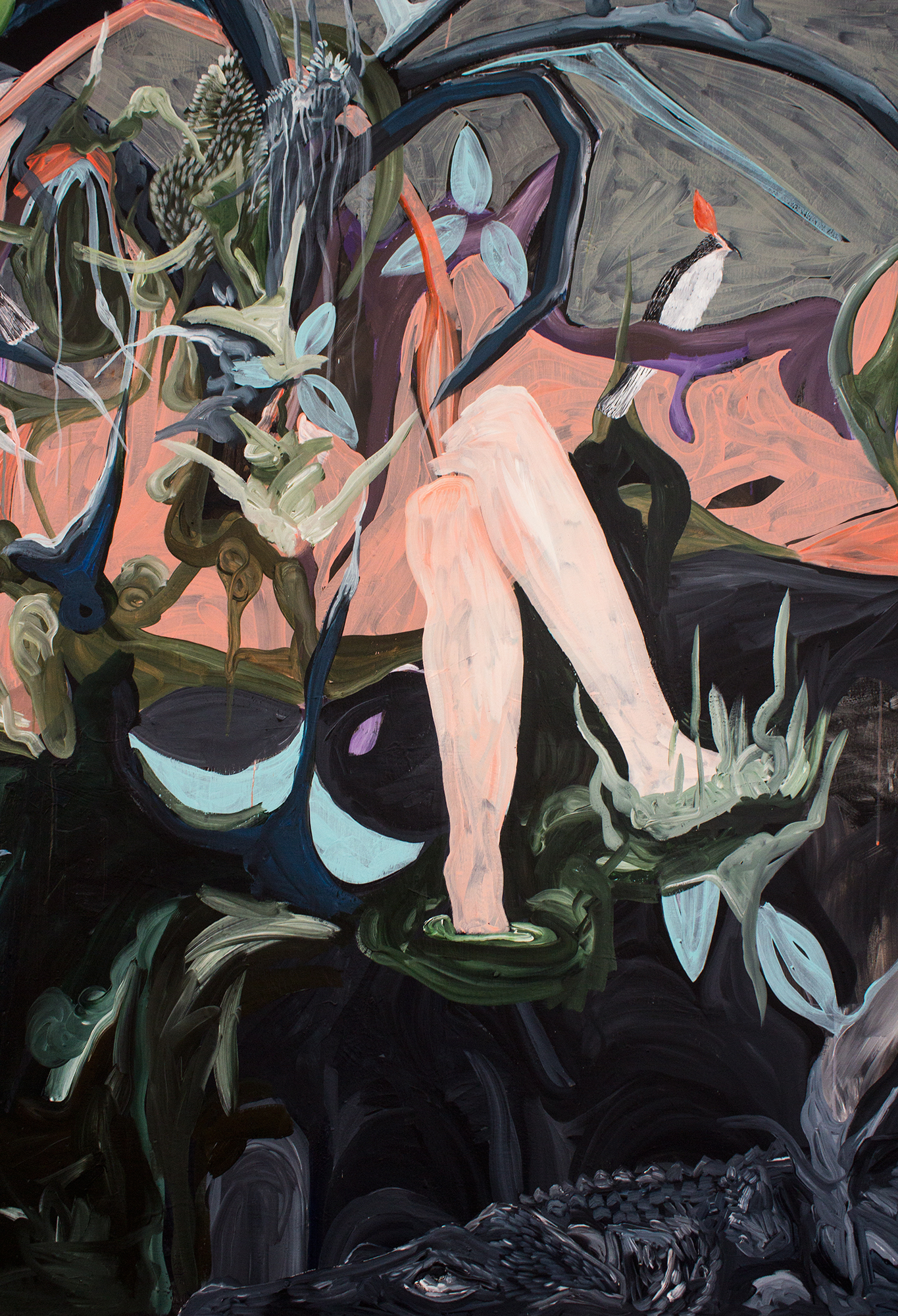 A sitespecific painting was carried out during Drøschler's two months recidency at The Danish Institute in Rome.
She created the painting with the intention of destroying it when she was leaving. The director convinced her to wait for a year to do so. Drøschler agreed to this. But after a year the artist 'felt sick to her bone' destroying this piece of art. She did not understand why, as ah had done it many times before. As she was about to send an email to The Danish Institute in Rome to notify them that she was not going to destroy it after all, and that she would give them the painting as a gift, they sent her an email before hand.
The painting had fallen down, and was not destroyed.
She then travelled to Rome, not to destroy it, but to repair it.
The story is in the proces of being published.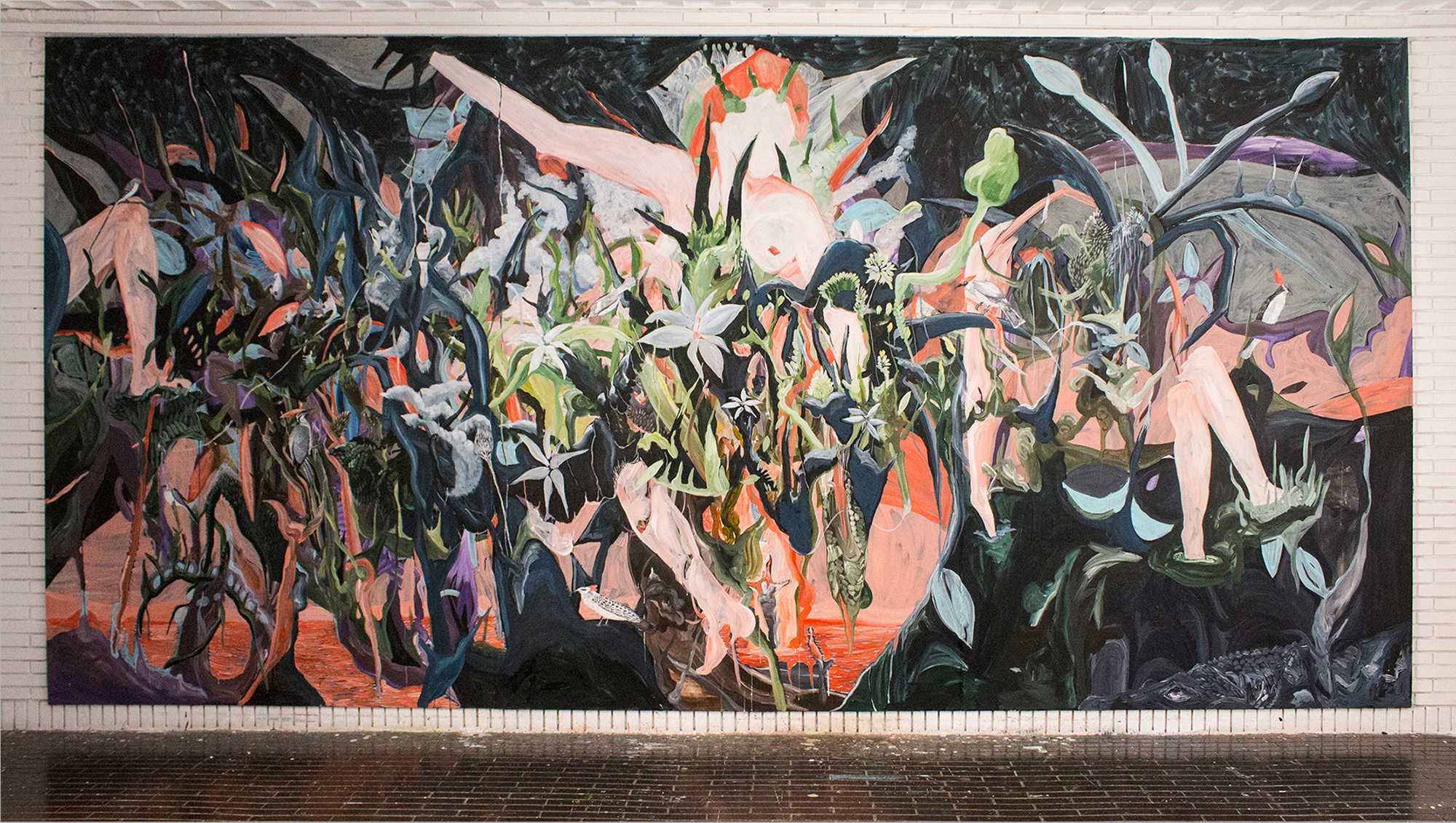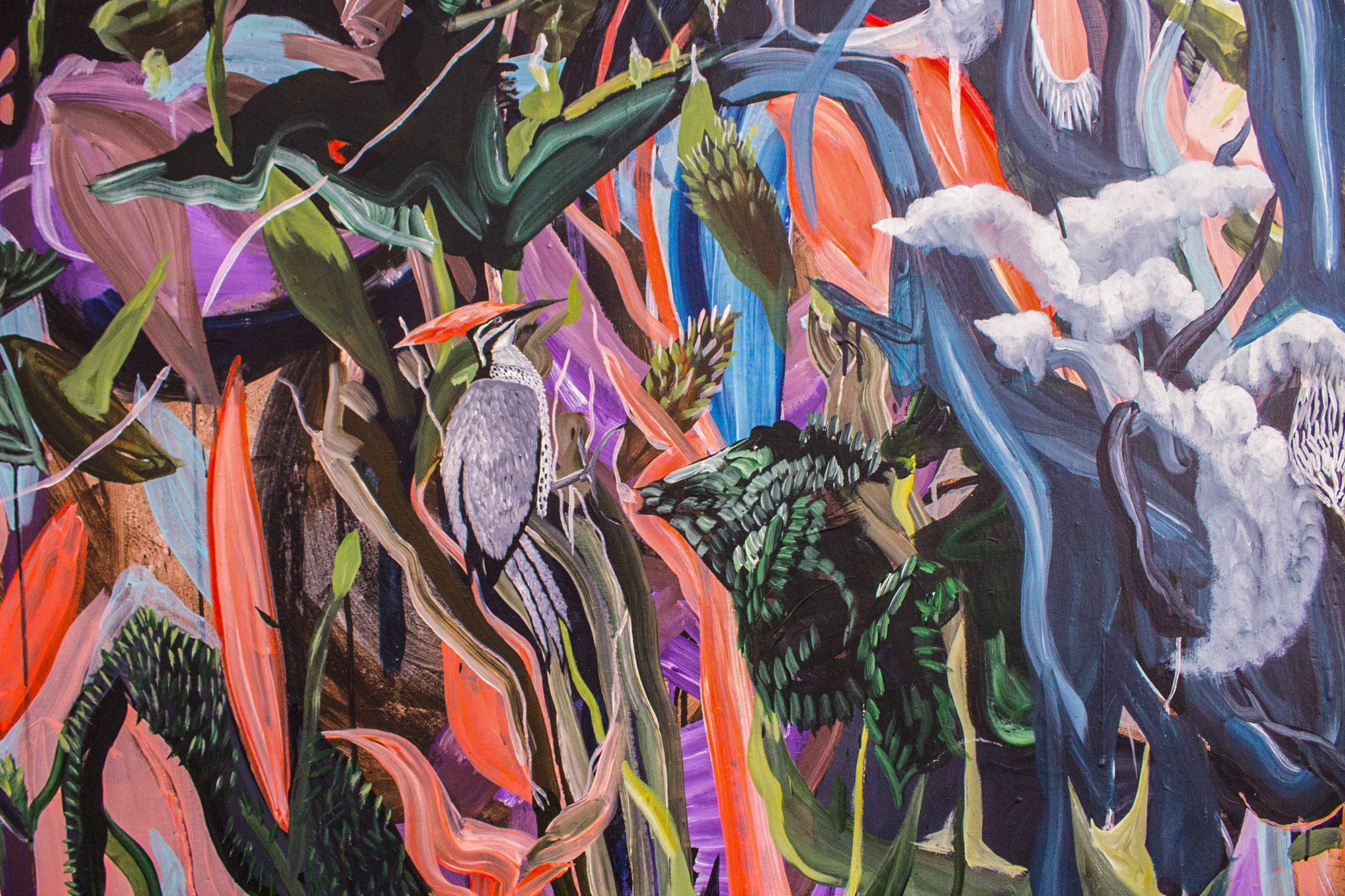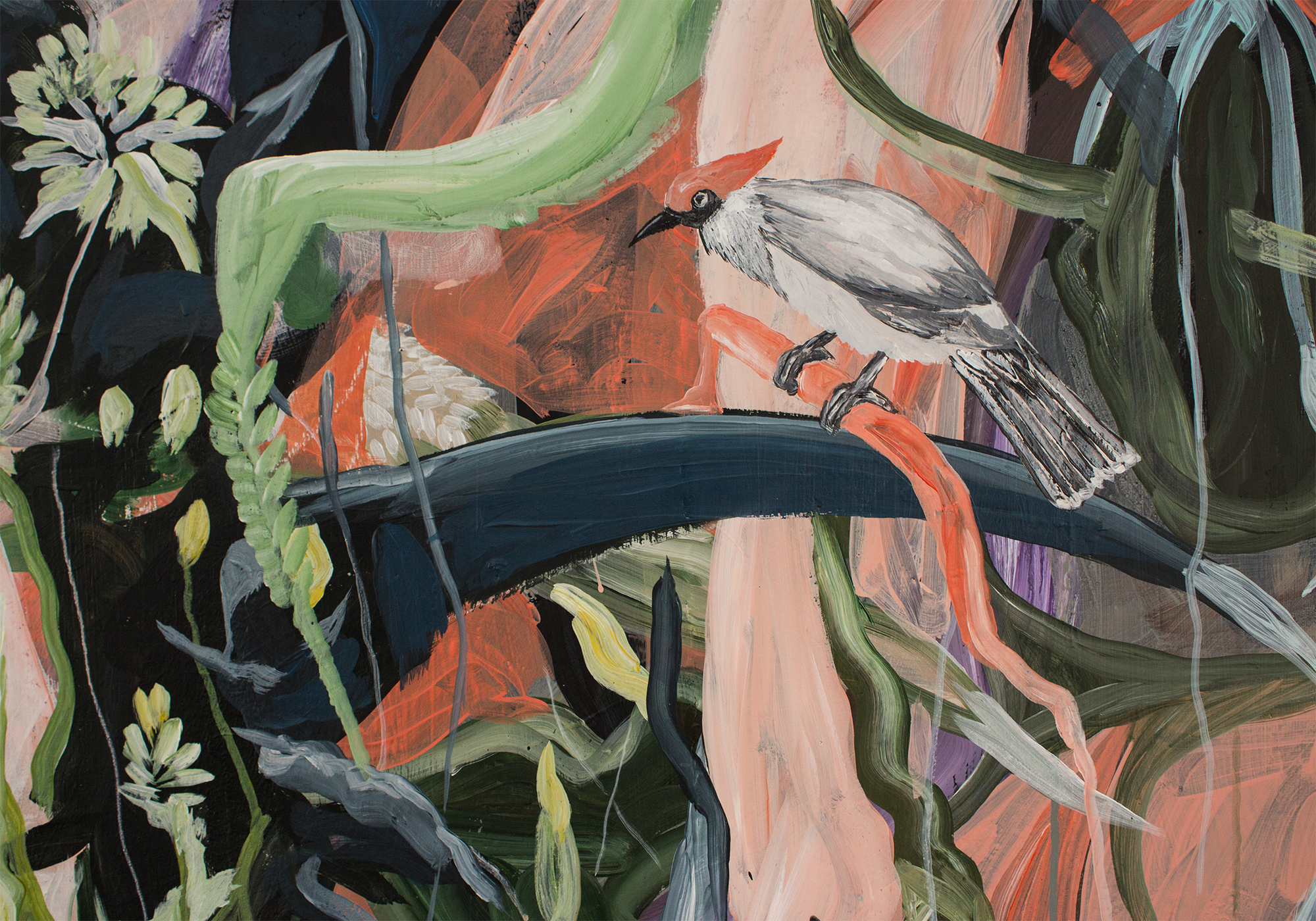 _____
We Are Here (Just For A Moment)
Sophienholm, DK
2017
Total painting installation
One wall painting 600 cm x 230 cm
Churchbench
Two videos
Found objects
Two smaller wall paintings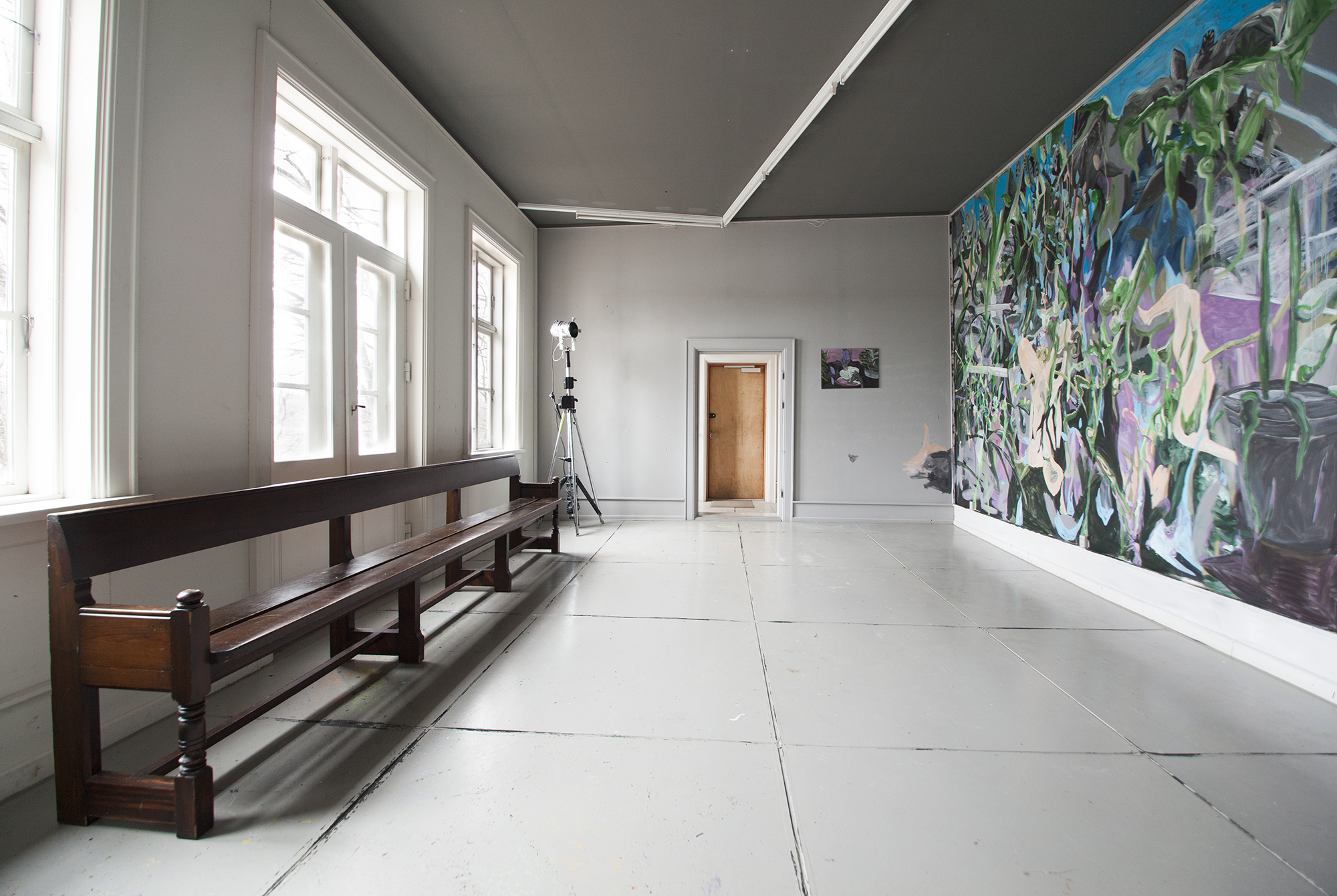 The first time Drøschler made an installation in Norske Huset, being part of the Danish Museum Sophienholm, was in 2017.
She created a large scale painting directly on the wall in the big room. In the first room a video was on, interviewing the climate expert Mette Nedergaard about climate changes. The images were exrays of swans swimming in a sea. In the third room a video was played interviewing a church clerk Svenn, who was reflecting upon faith.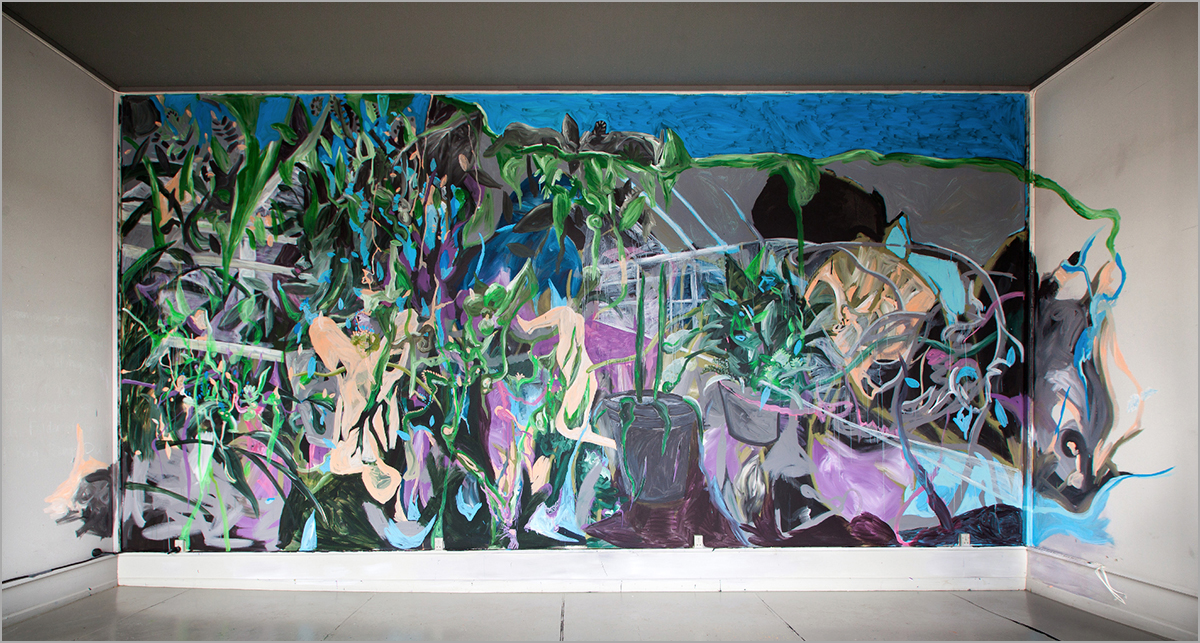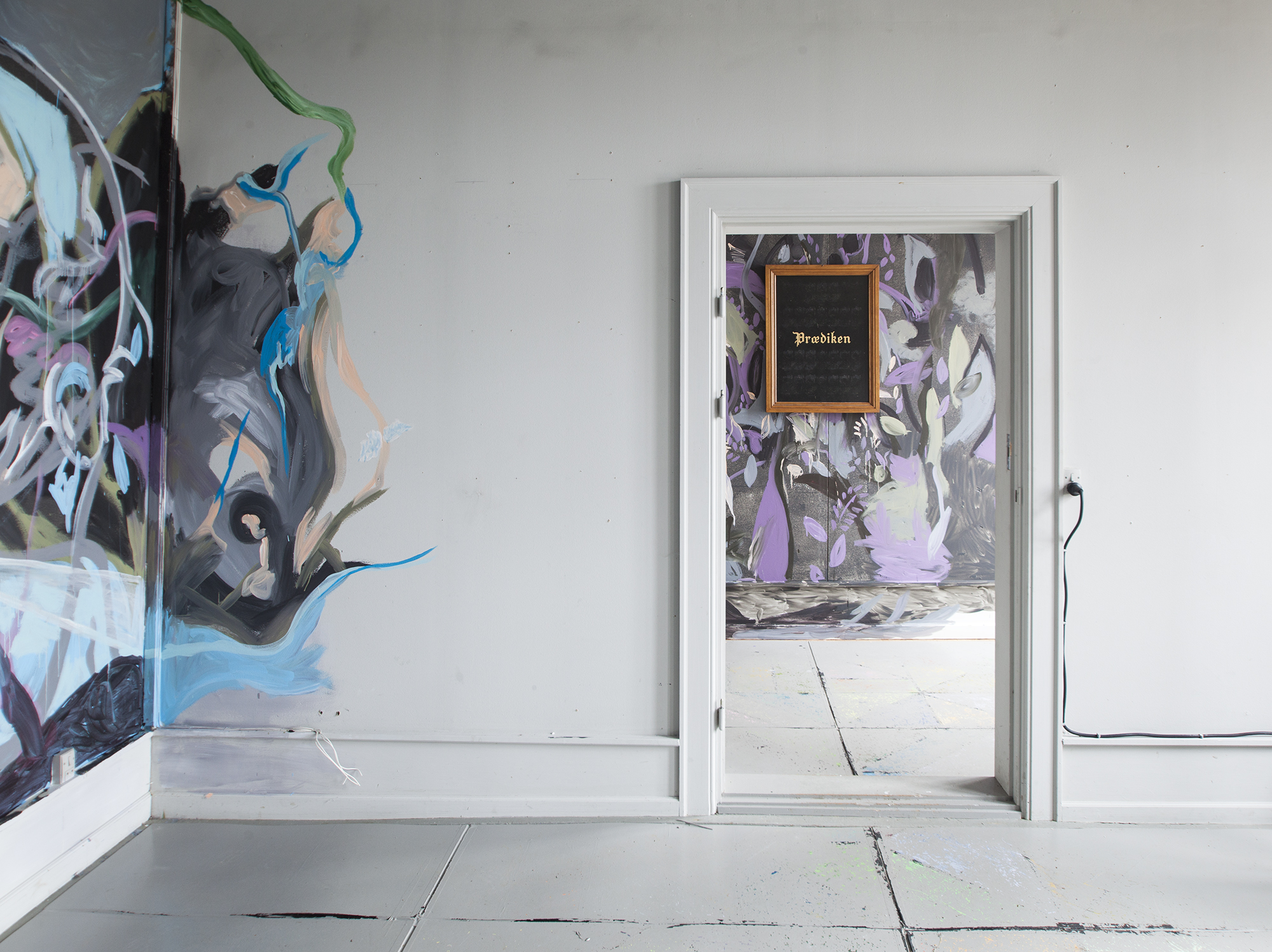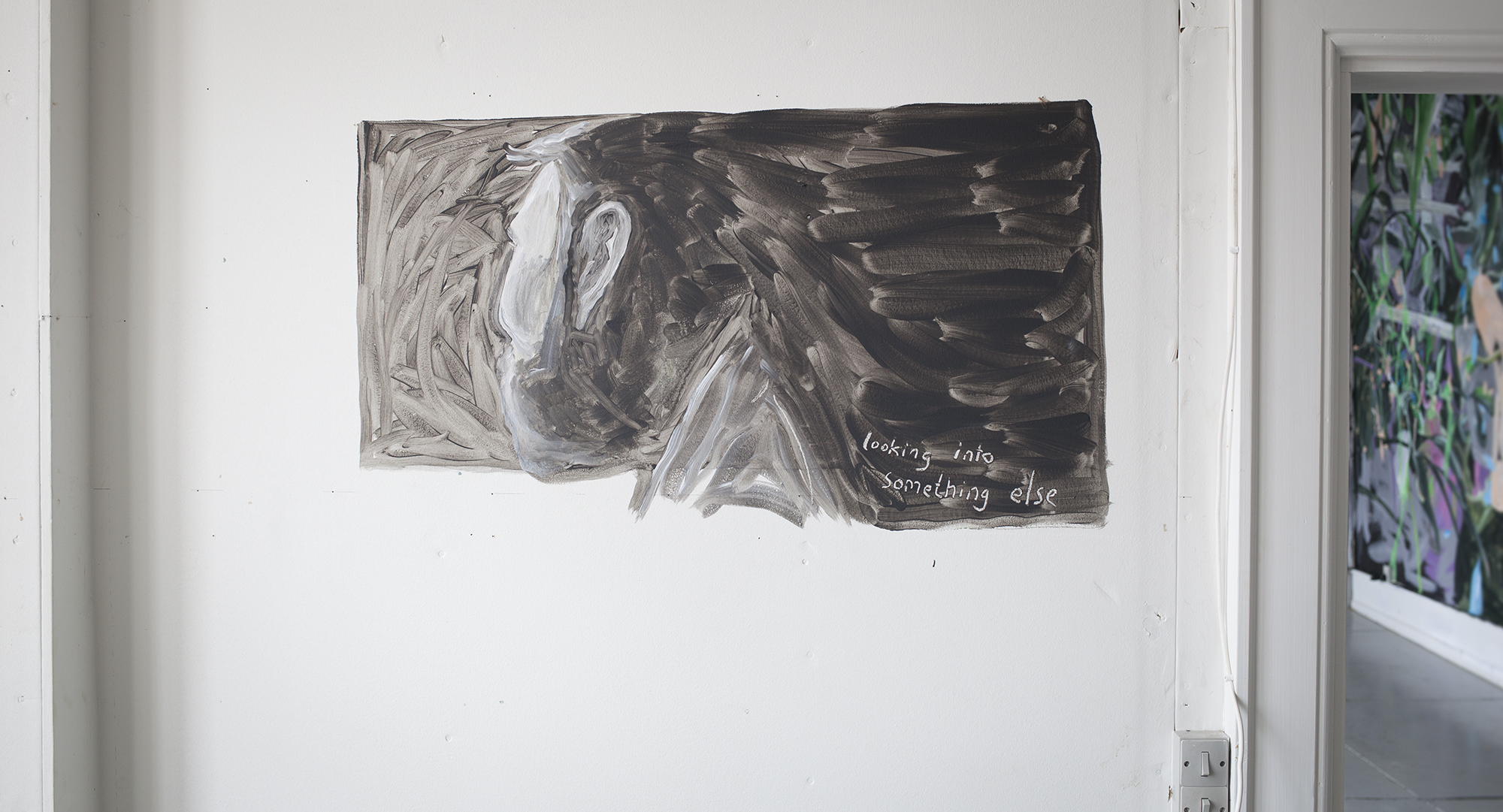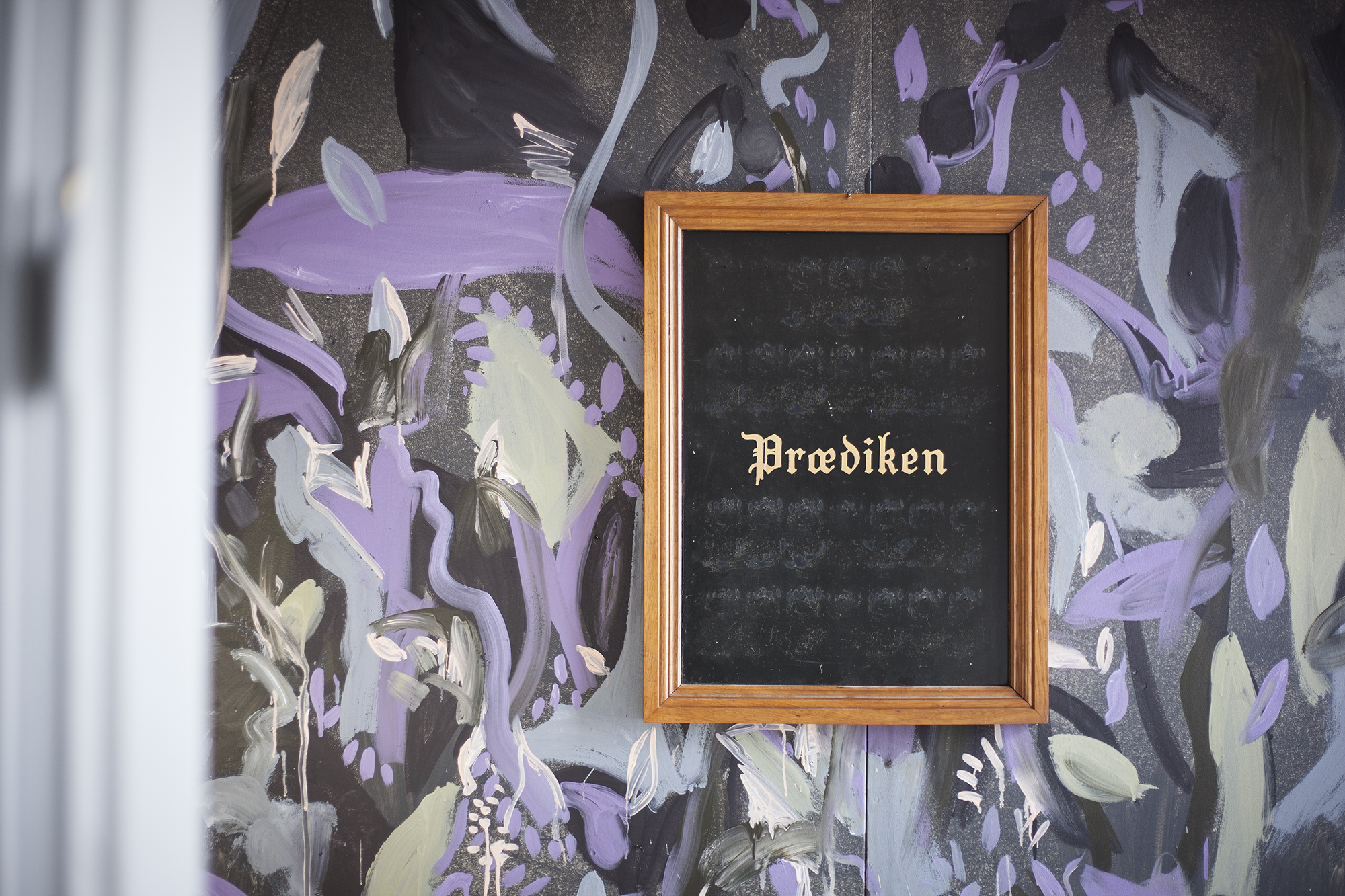 _____
The Bird
Viborg Art Festival, DK
2015
Outdoor paintings
Curated by Skowgaard Museet, Viborg Kunsthal and NB.
500 cm x 500 cm
Acrylic on MDF
Over a two weeks period Drøschler was invited
to create a large scale outdoor painting in front
of an audience, and along side nine
international artists.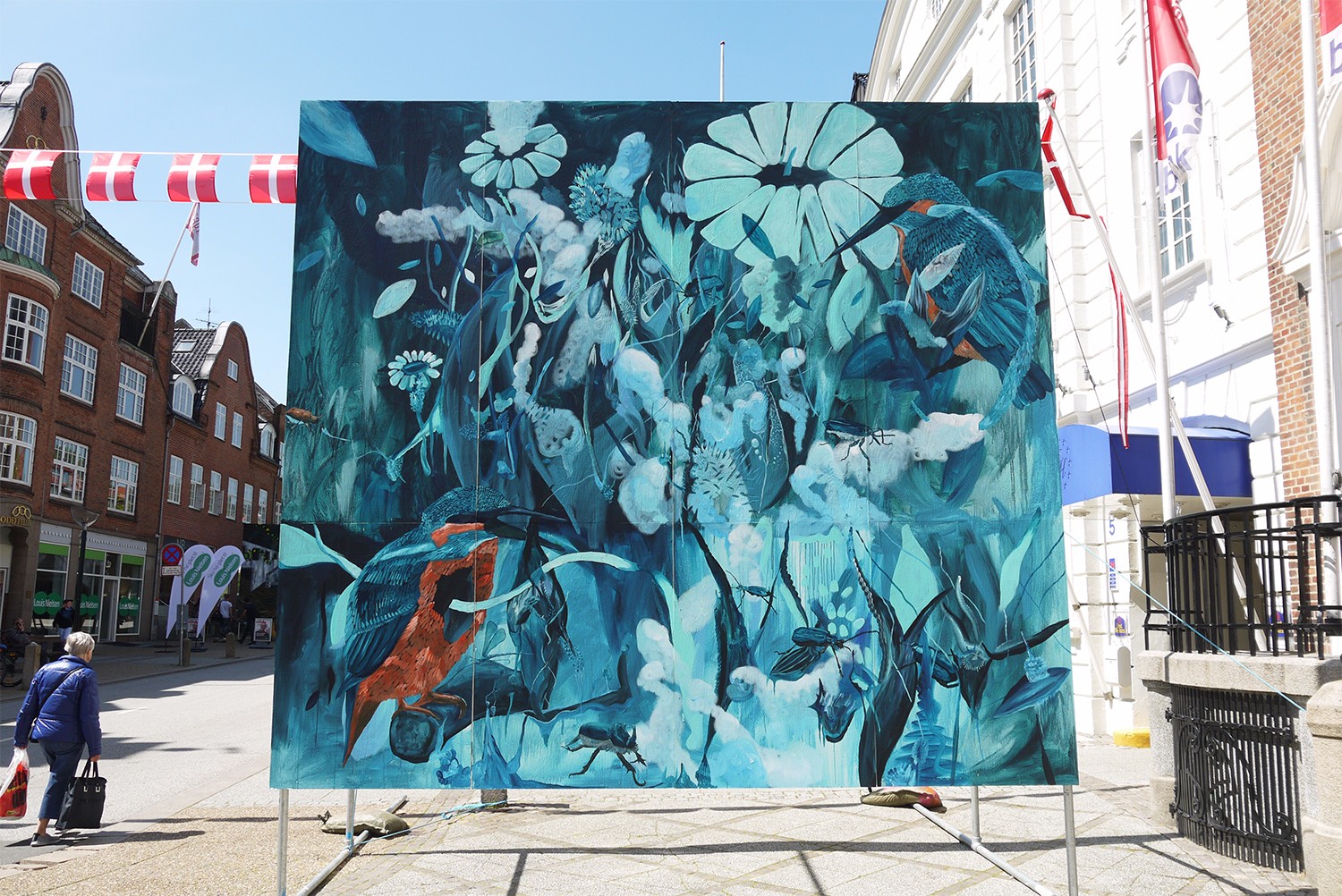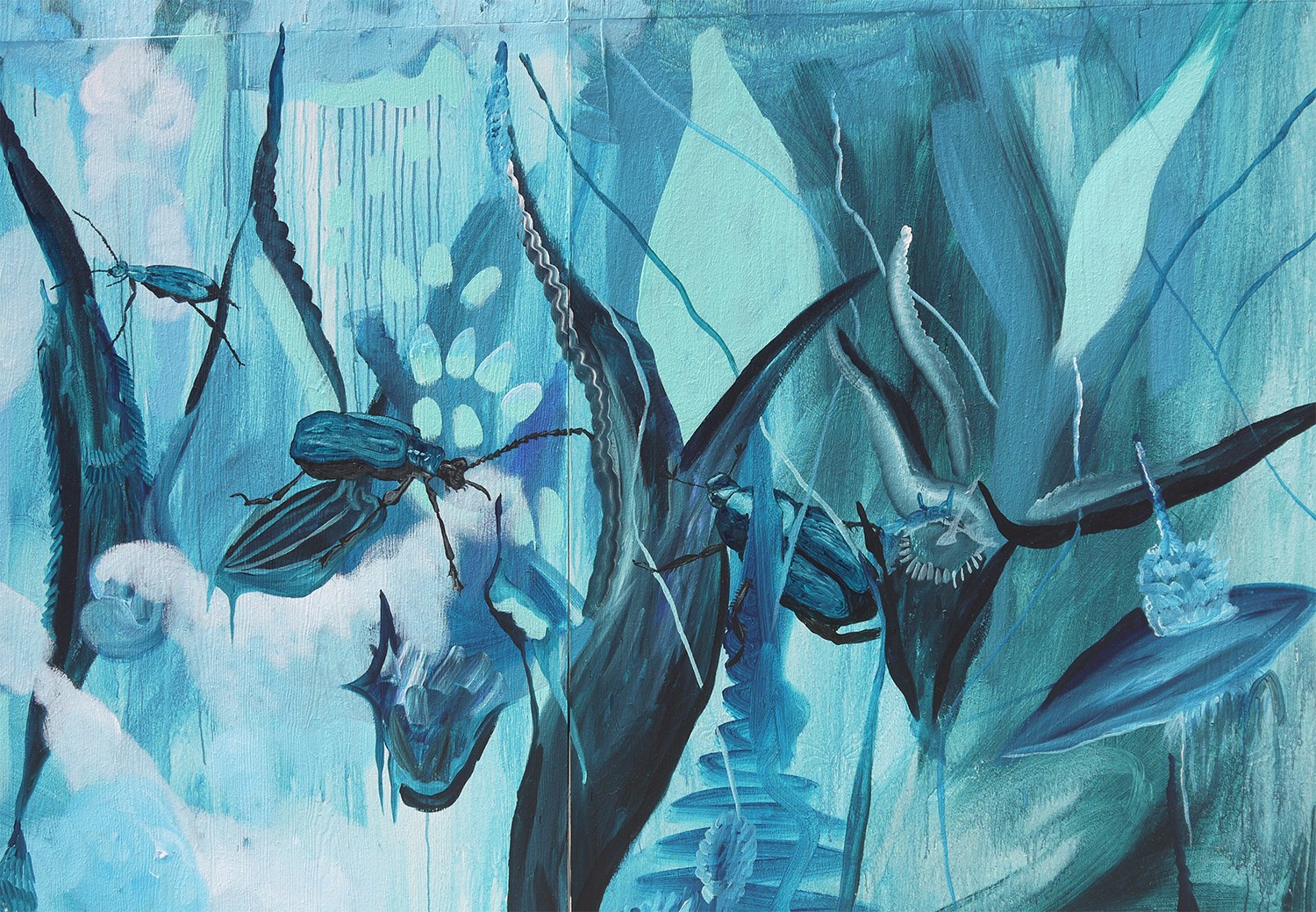 ---
_____
Under The Surface
The Sky Is Always Blue
Out door commision by Metro, DK
2015-2017
Wall painting
80 m x 220 cm
Acrylic on MDF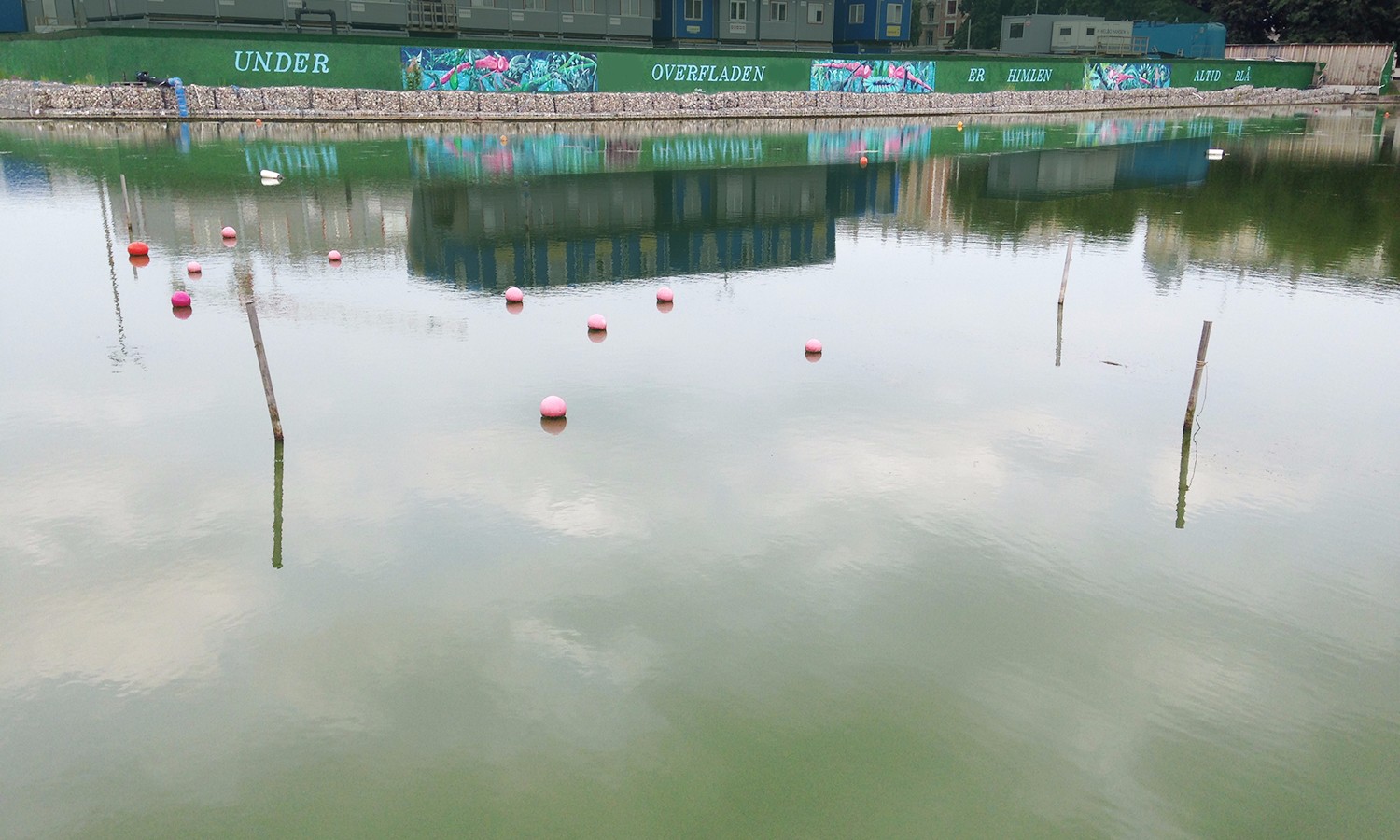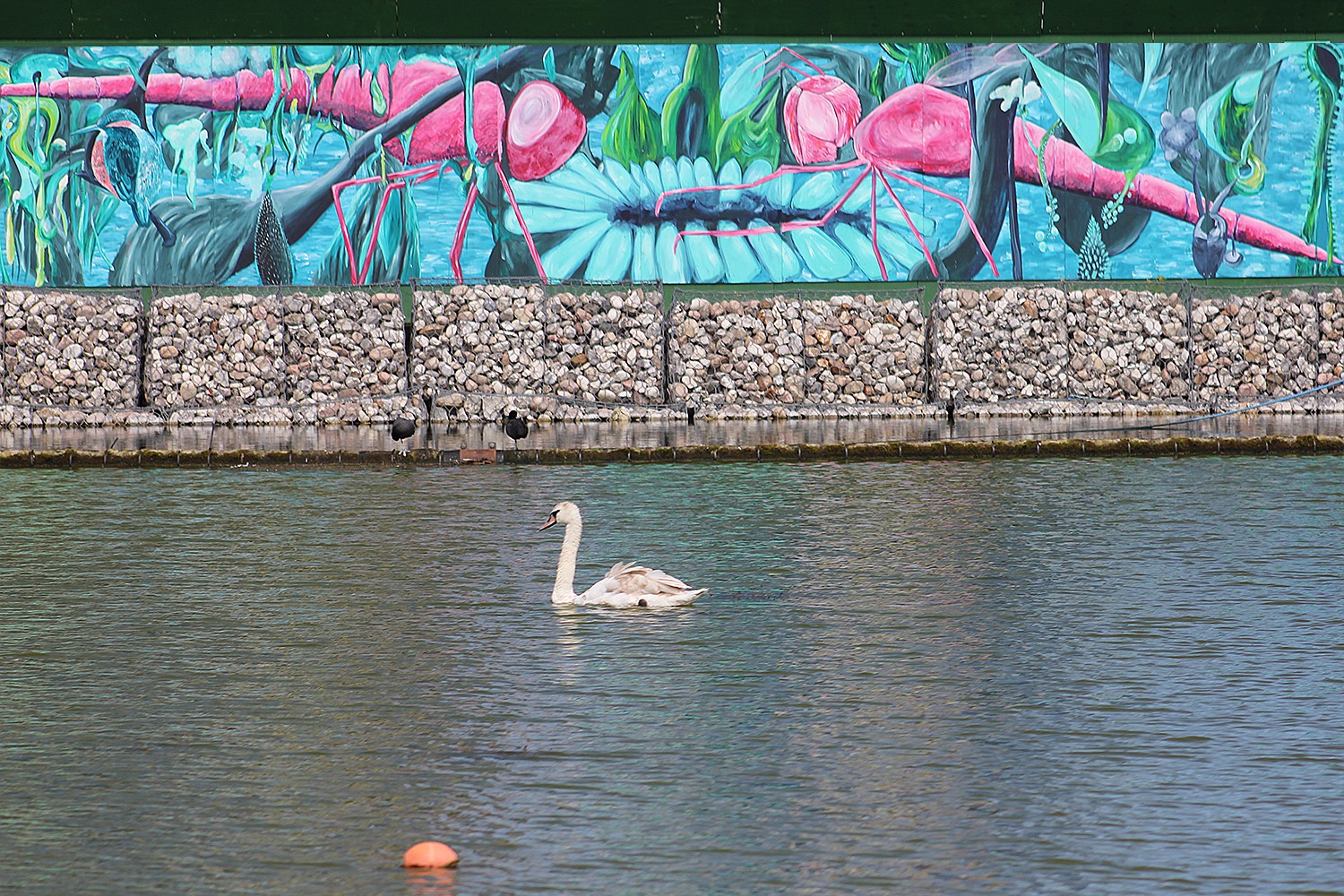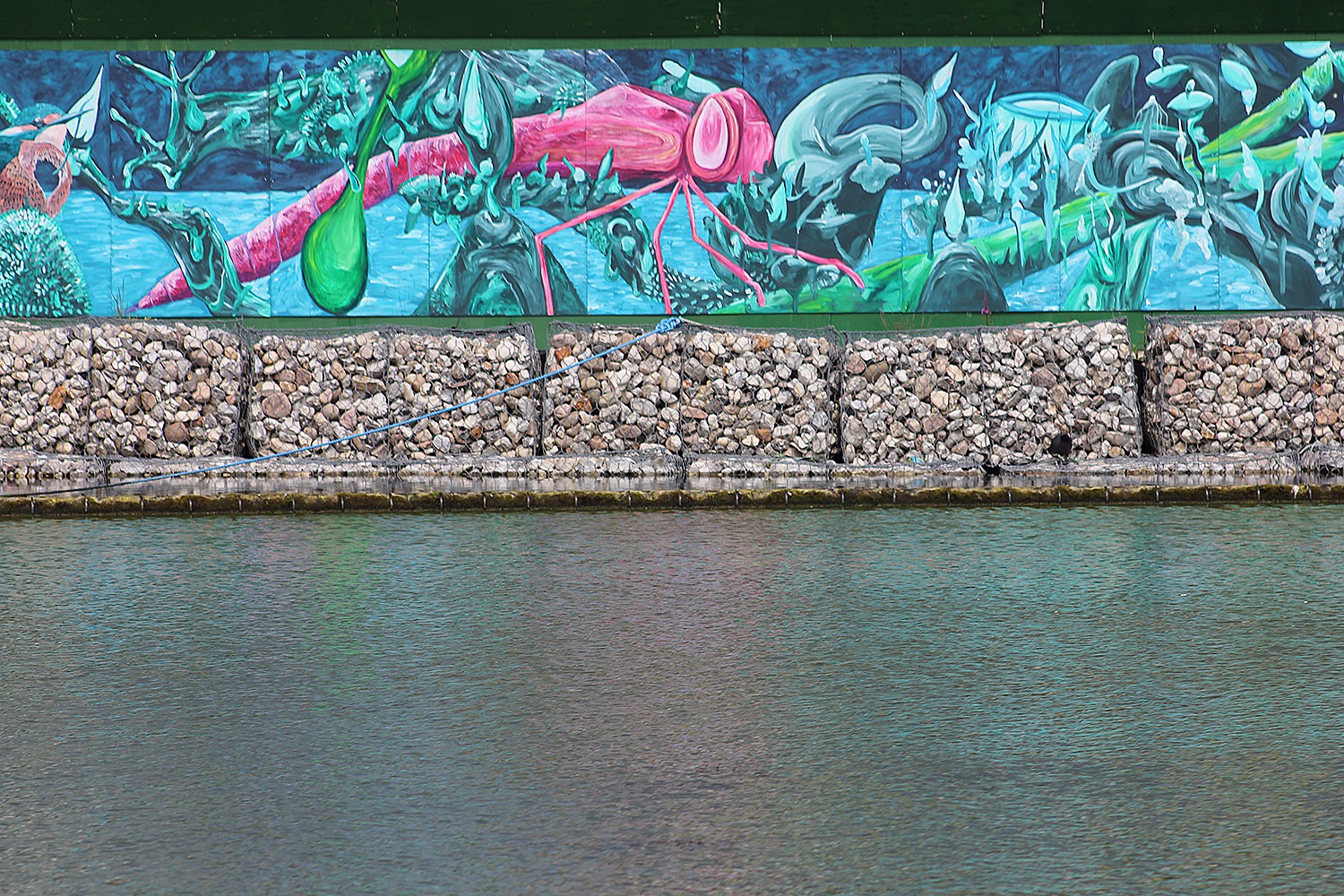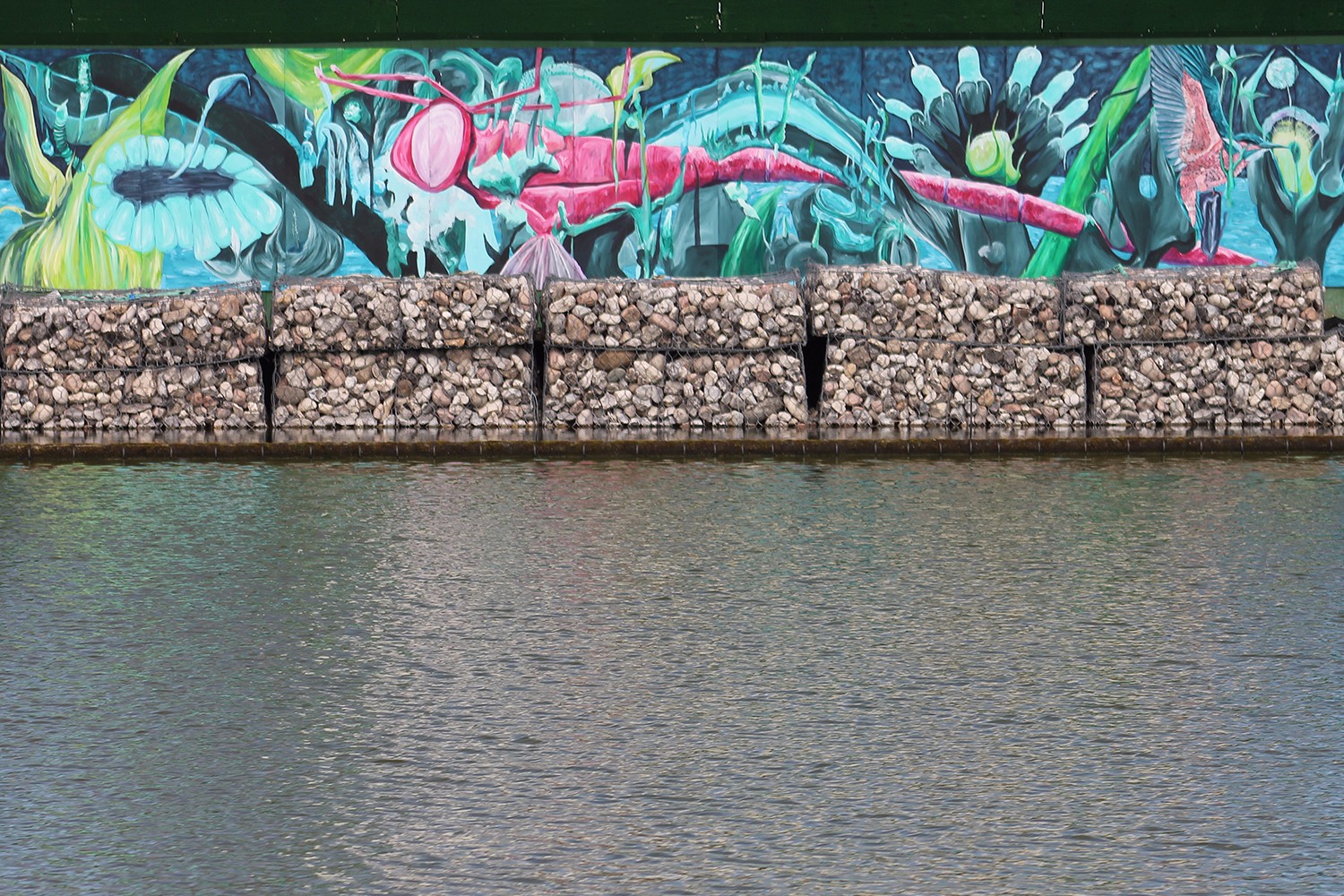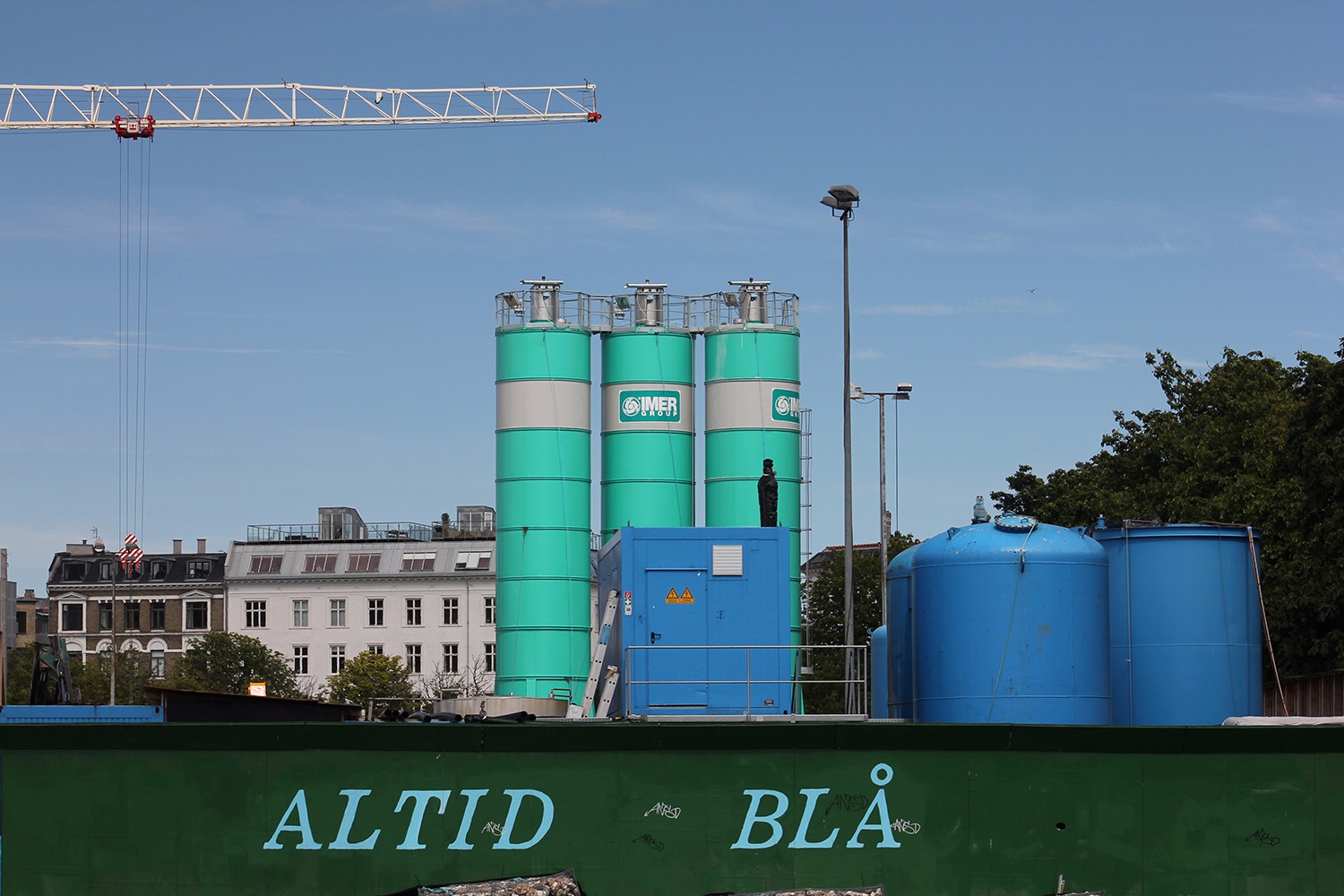 _____