Selection of installation views
My Dreams
Norske Huset, DK
2018
A total painting installation,
12 painted walls, painted floor, 12 paintings, 12 sculptures,
a taxidermy animal, a tea-party table, four performances.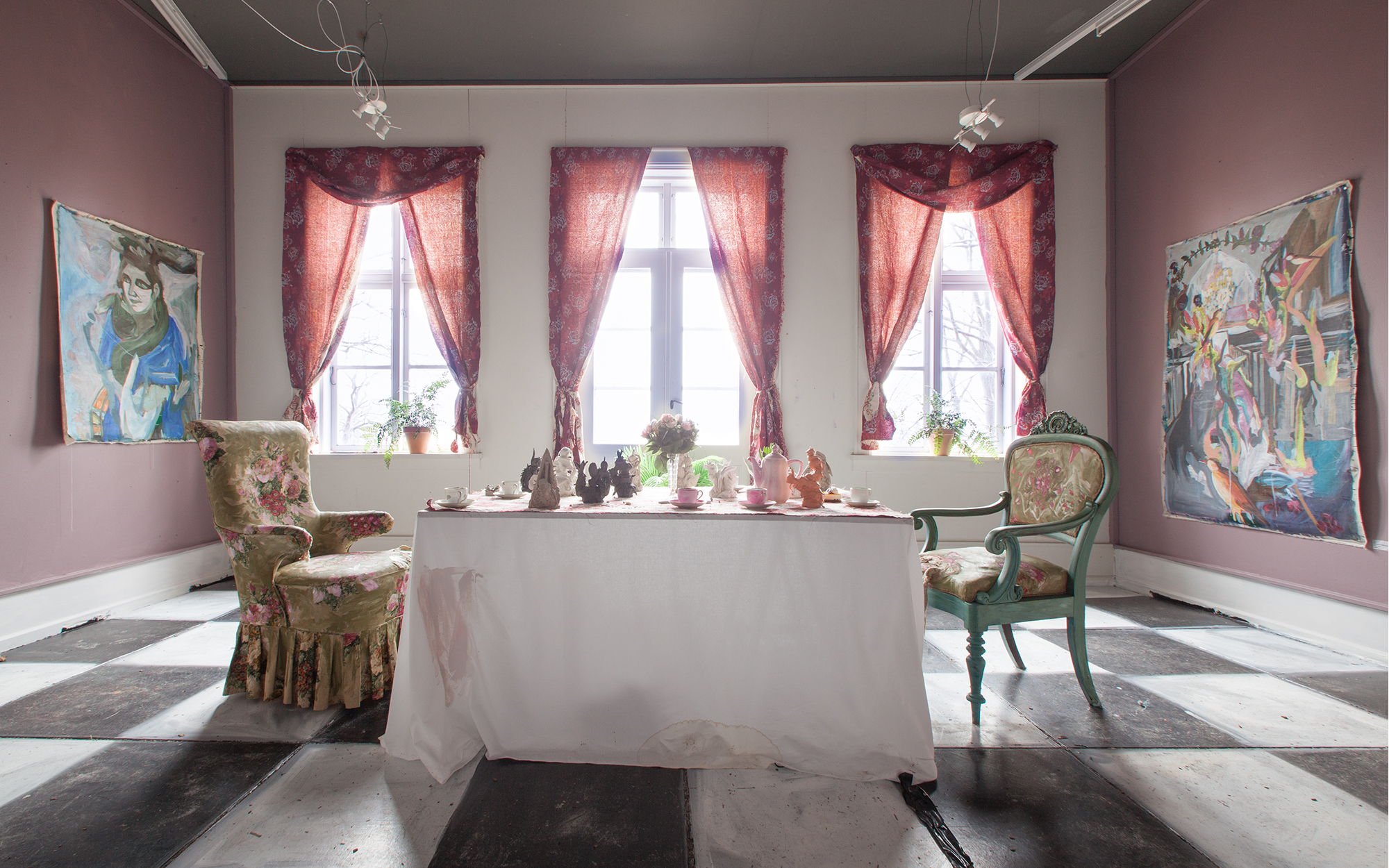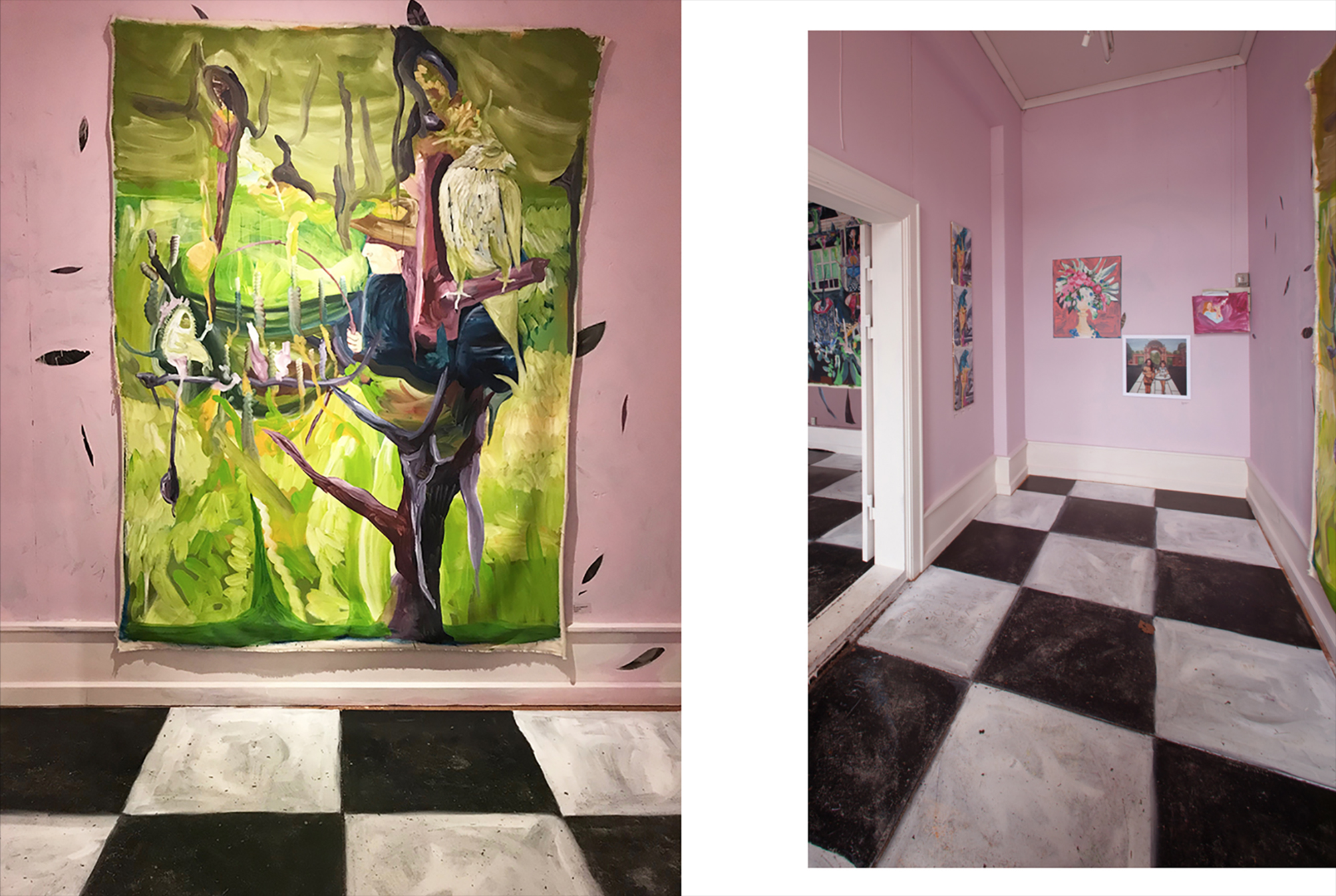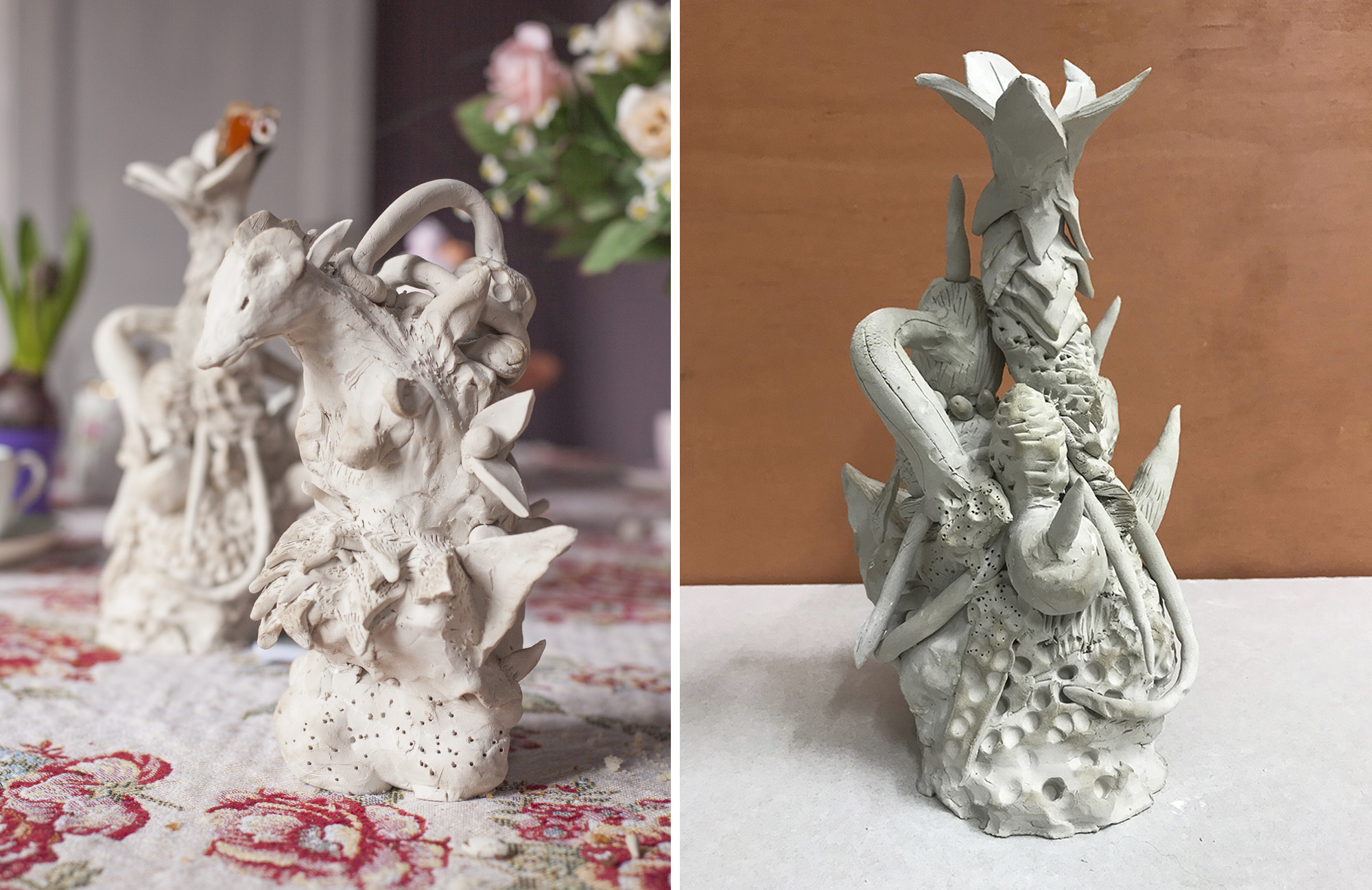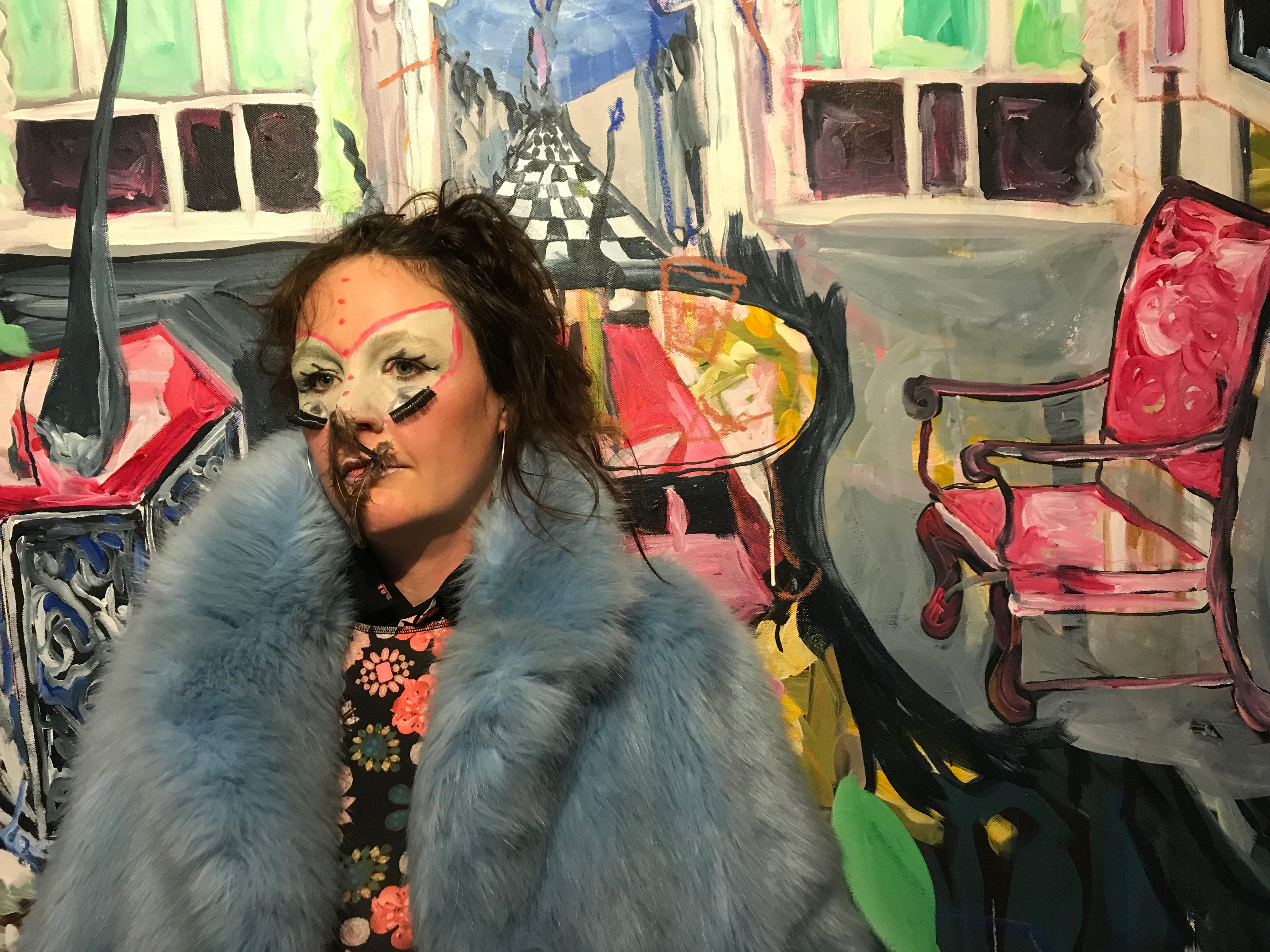 My Roots In Growth
Sophienholm, DK
2016
Wall painting
360 cm x 230 cm
Acrylic on wall
Snapshot from performance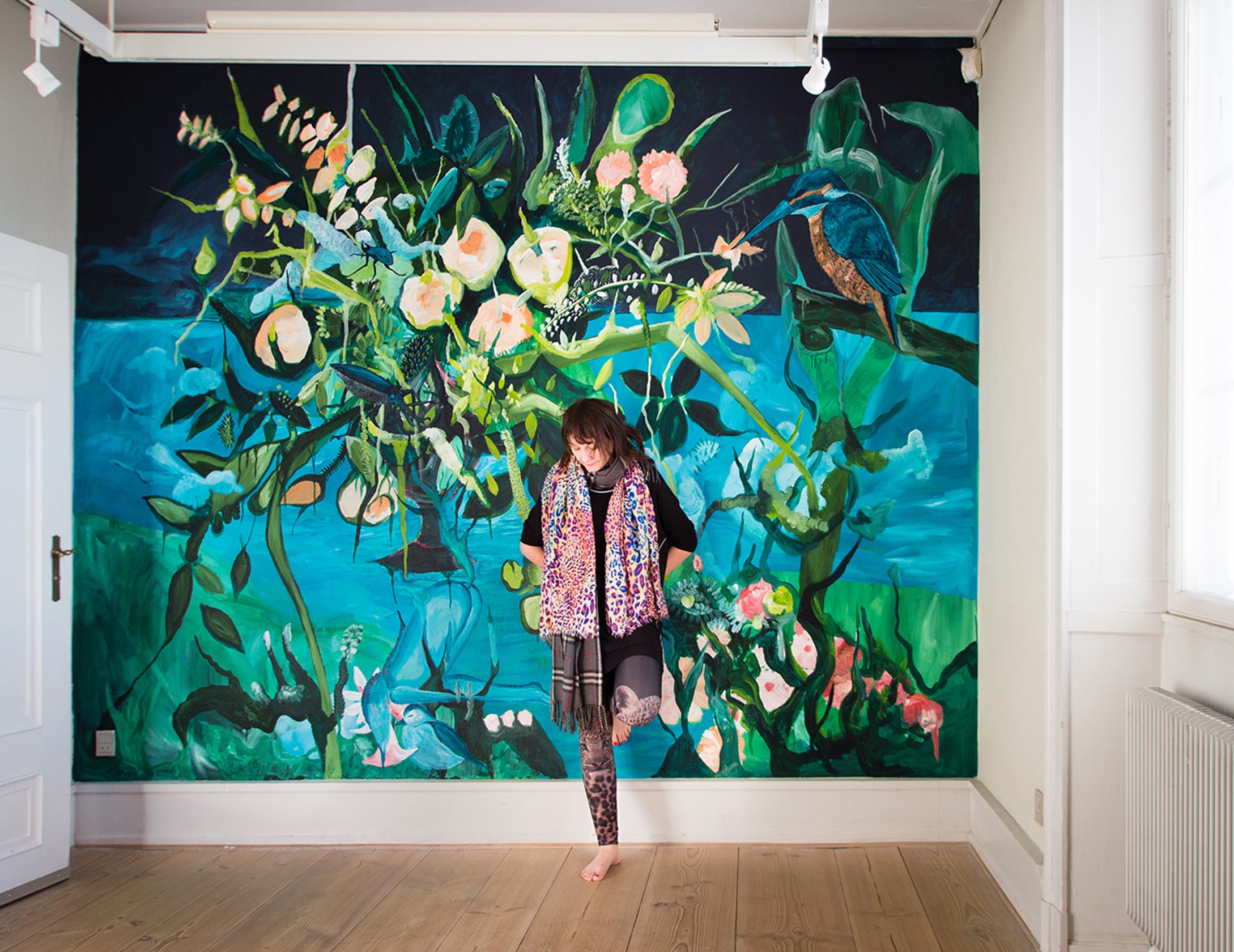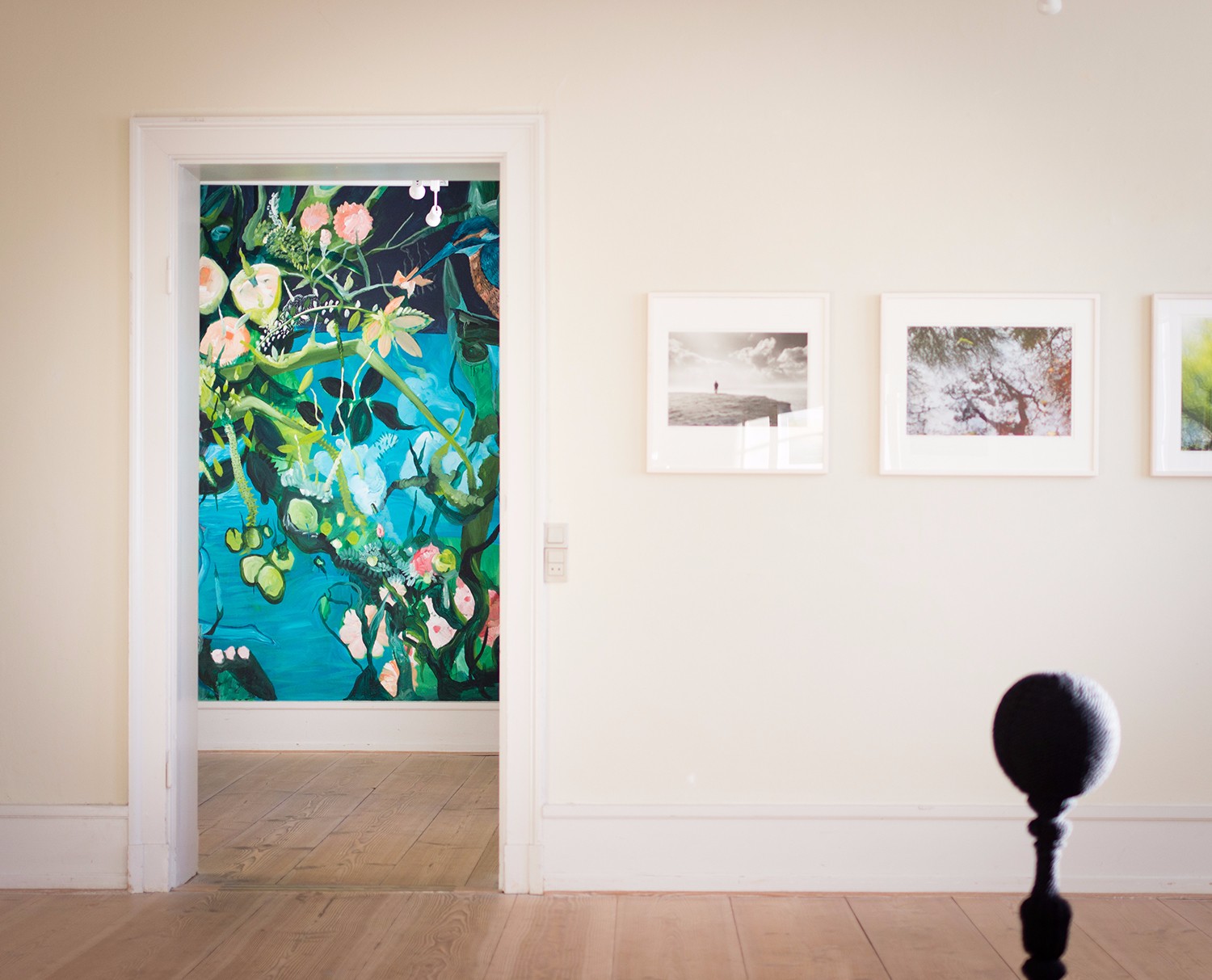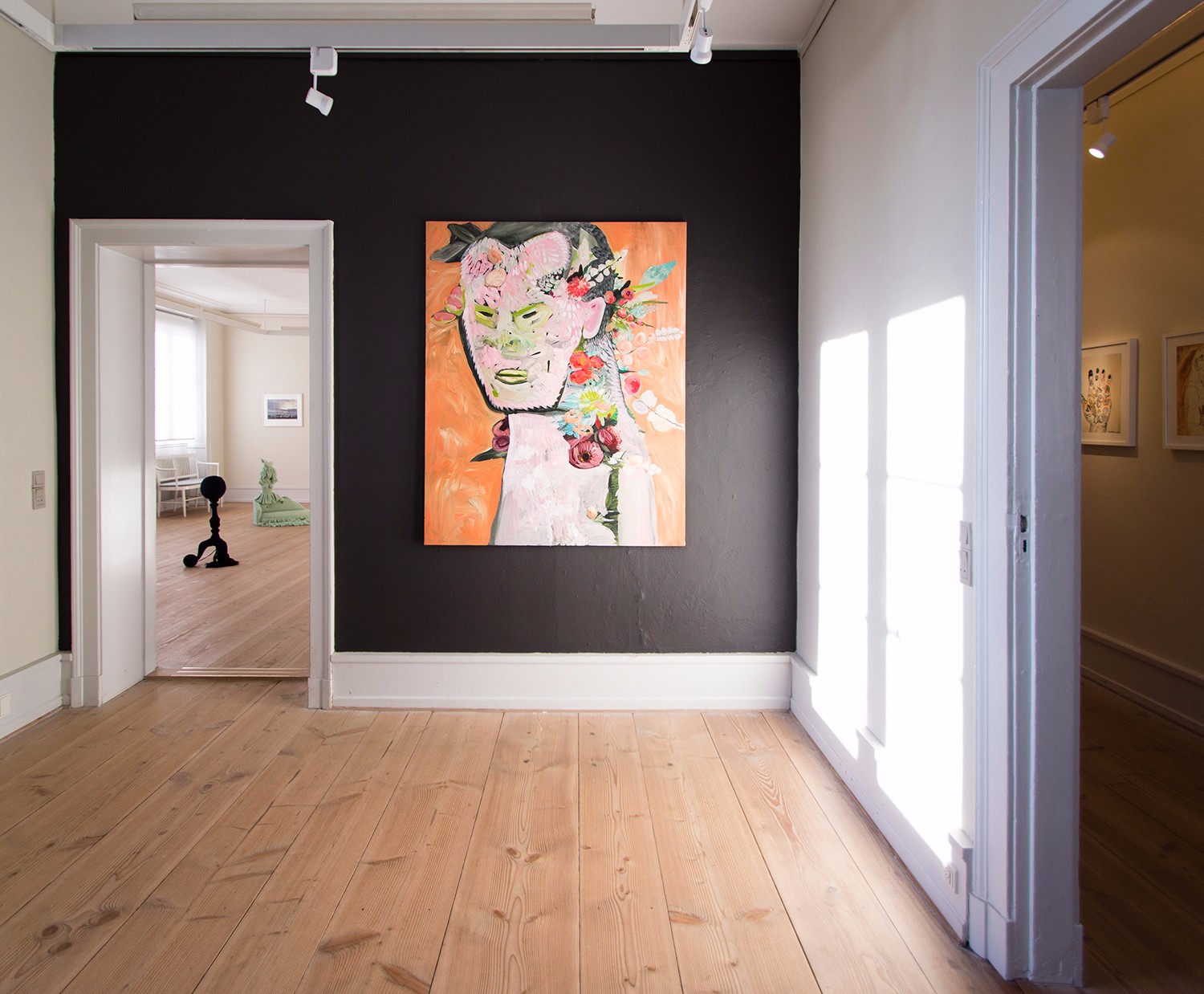 A Tribute To Life
The Danish Institute in Rome
2016
Wall painting
600 cm x 220 cm
Acrylic on MDF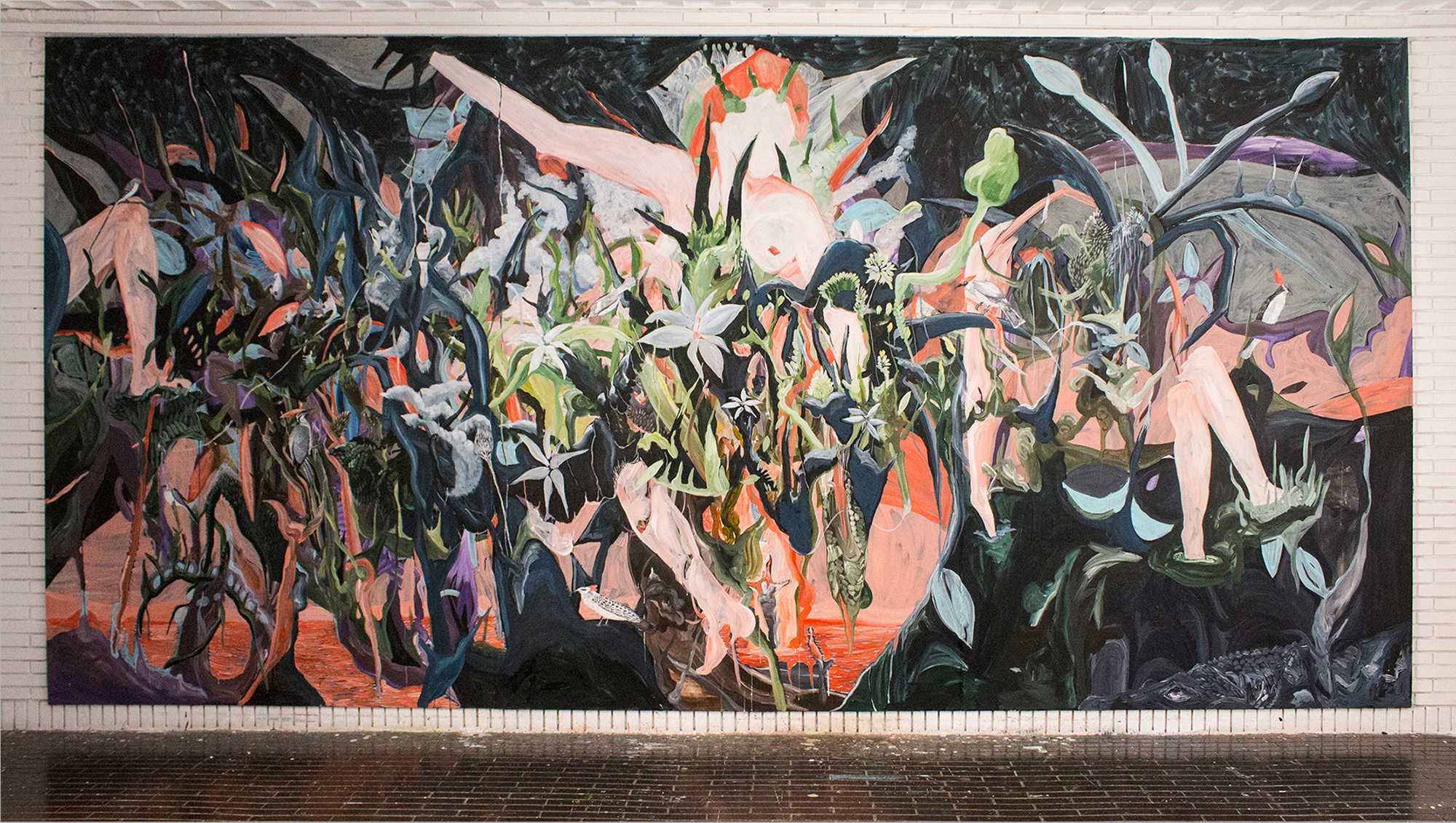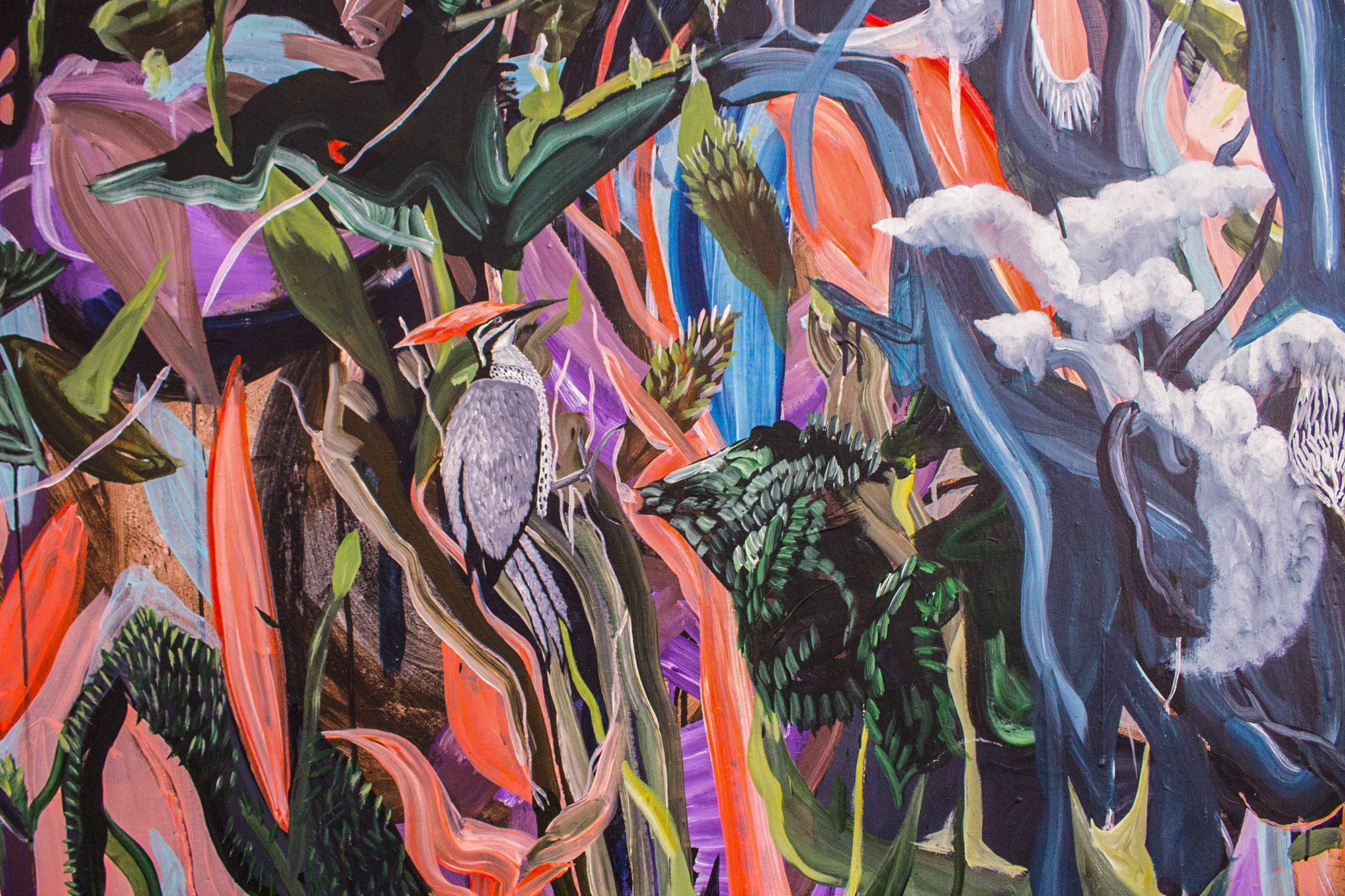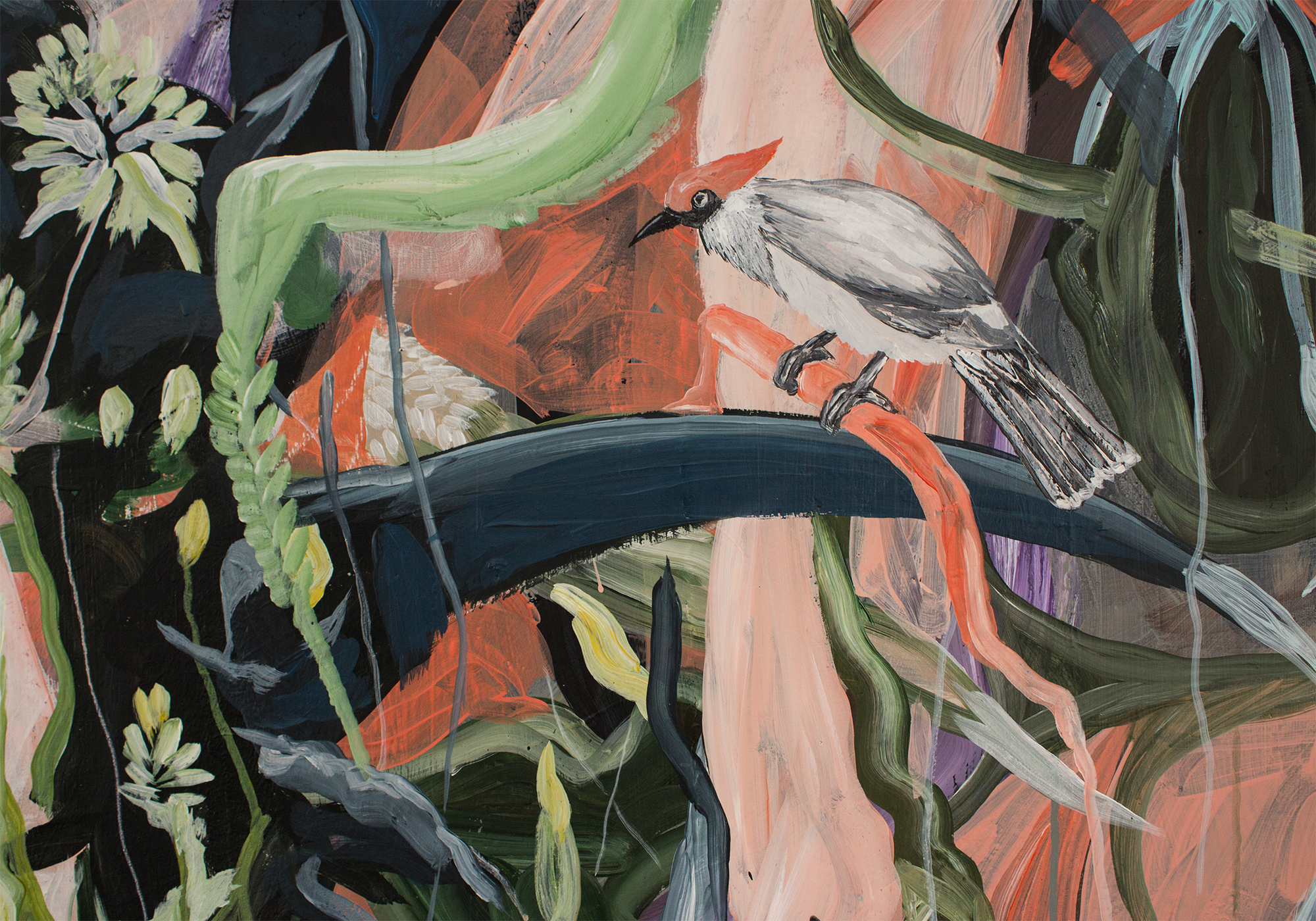 Madam Blue
Gallyry BLVD 156; DK
2018
Two hour performance dressed as
my alter-ego running around frustrated
at a private view.
Then she finds peace by sitting with a
real python.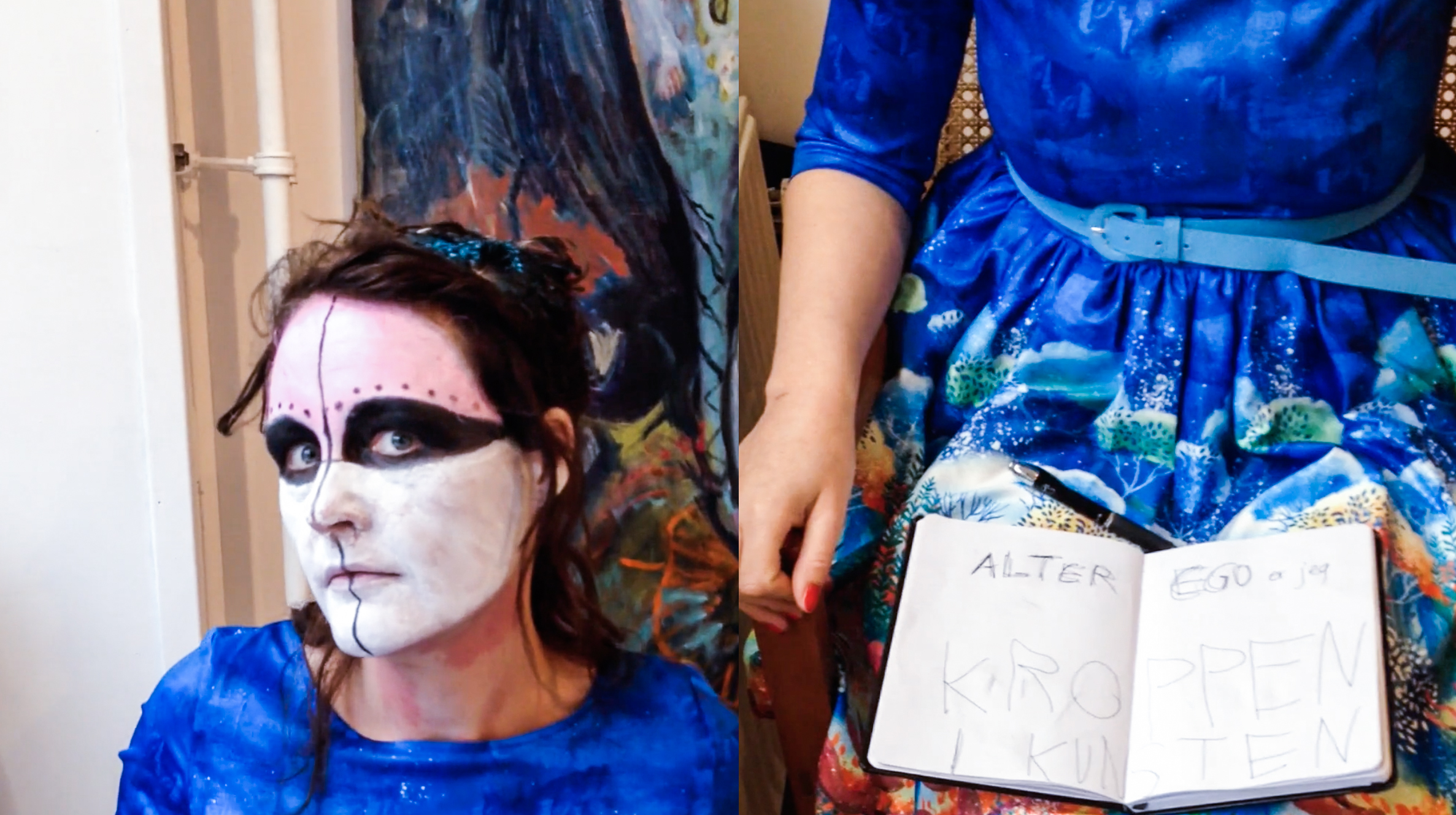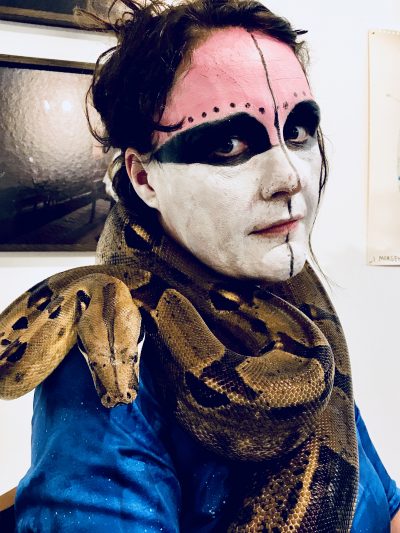 We Are Here (Just For A Moment)
Sophienholm, DK
2017
Total painting installation
One wall painting 600 cm x 230 cm
Churchbench
Two videos
Found objects
Two smaller wall paintings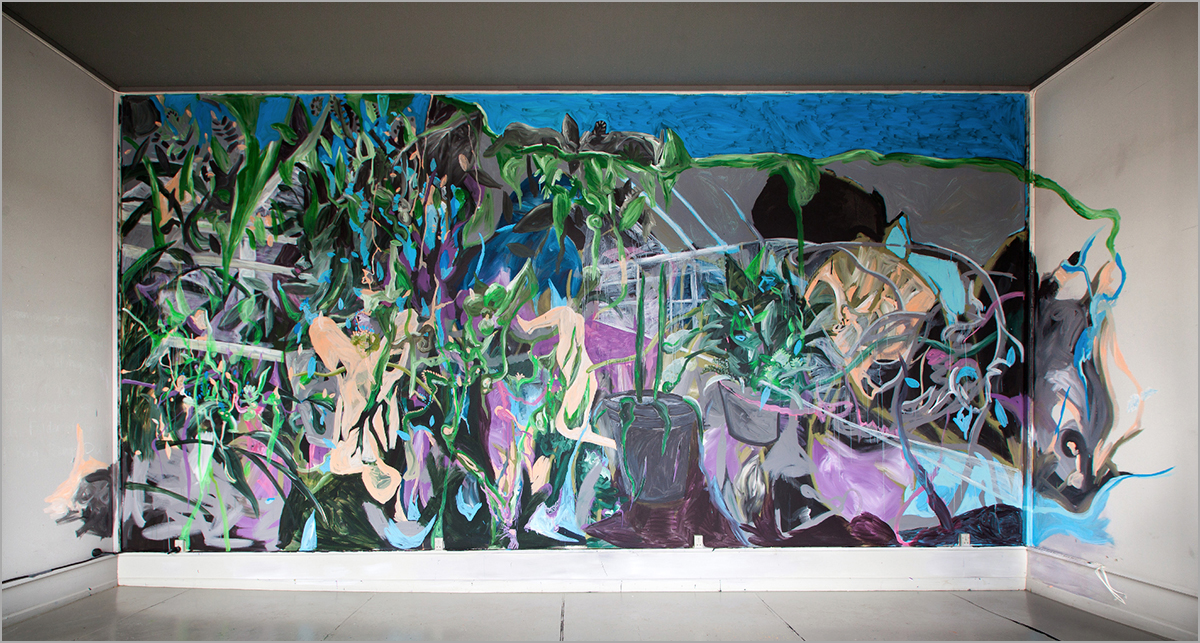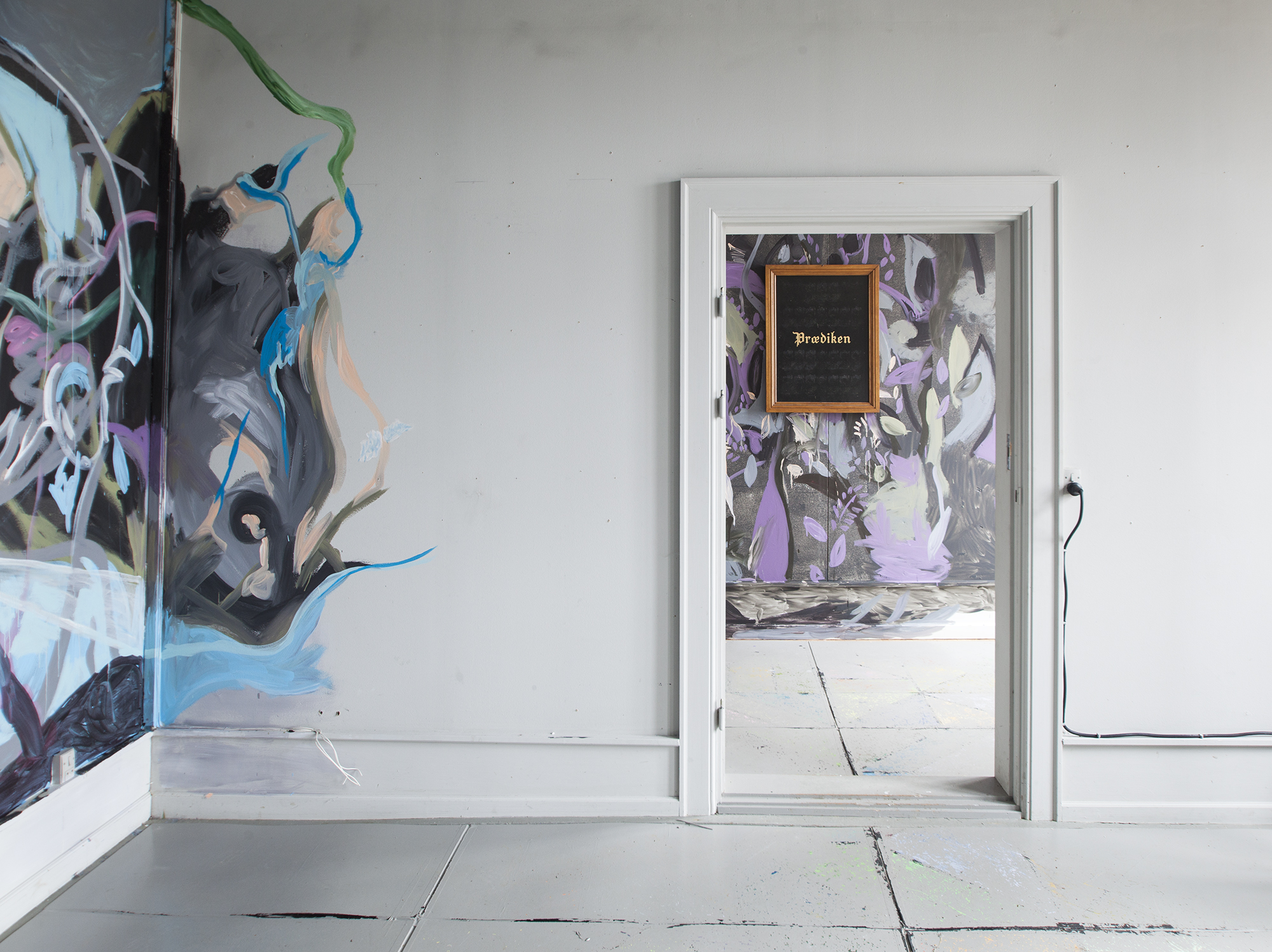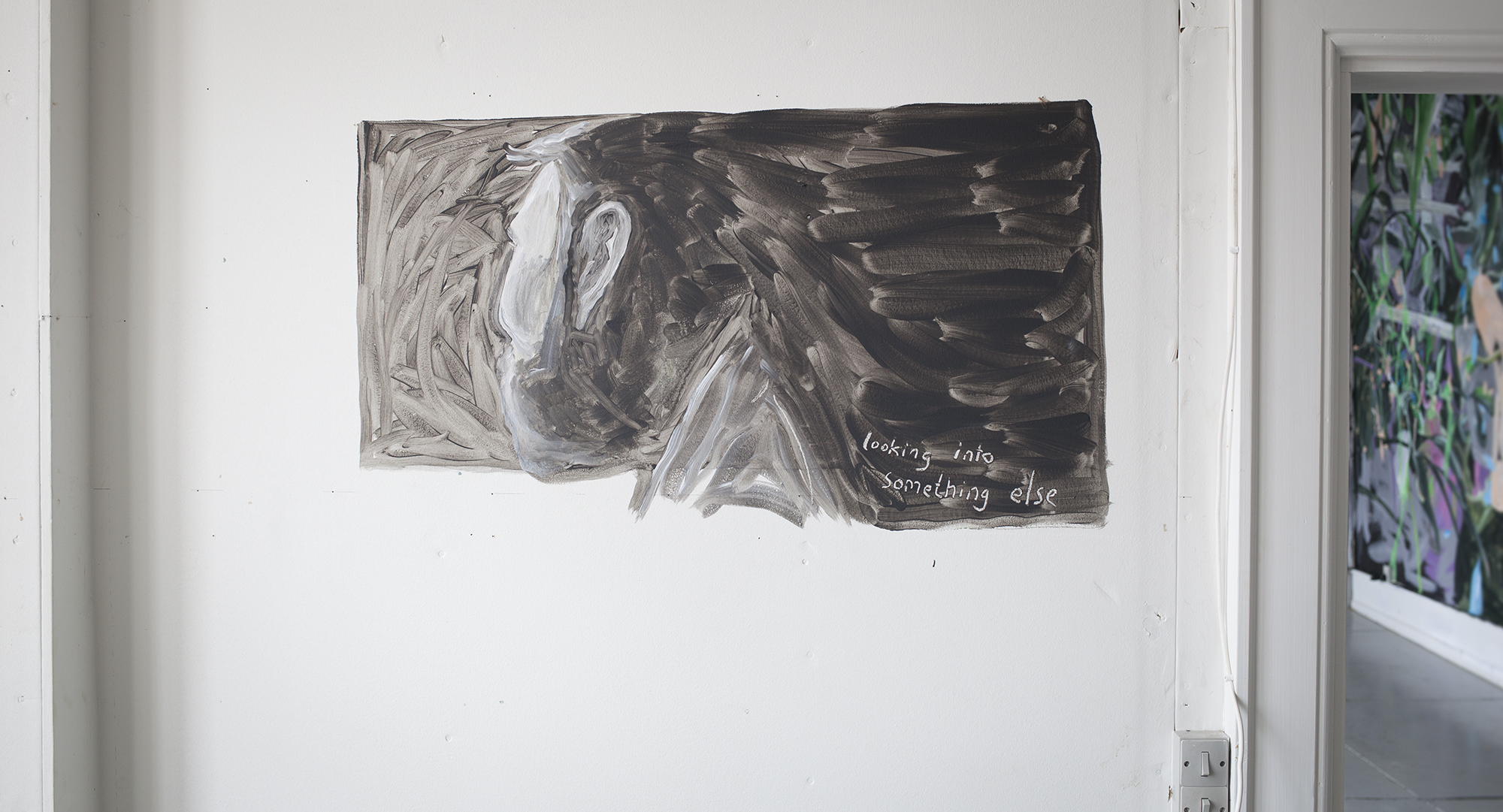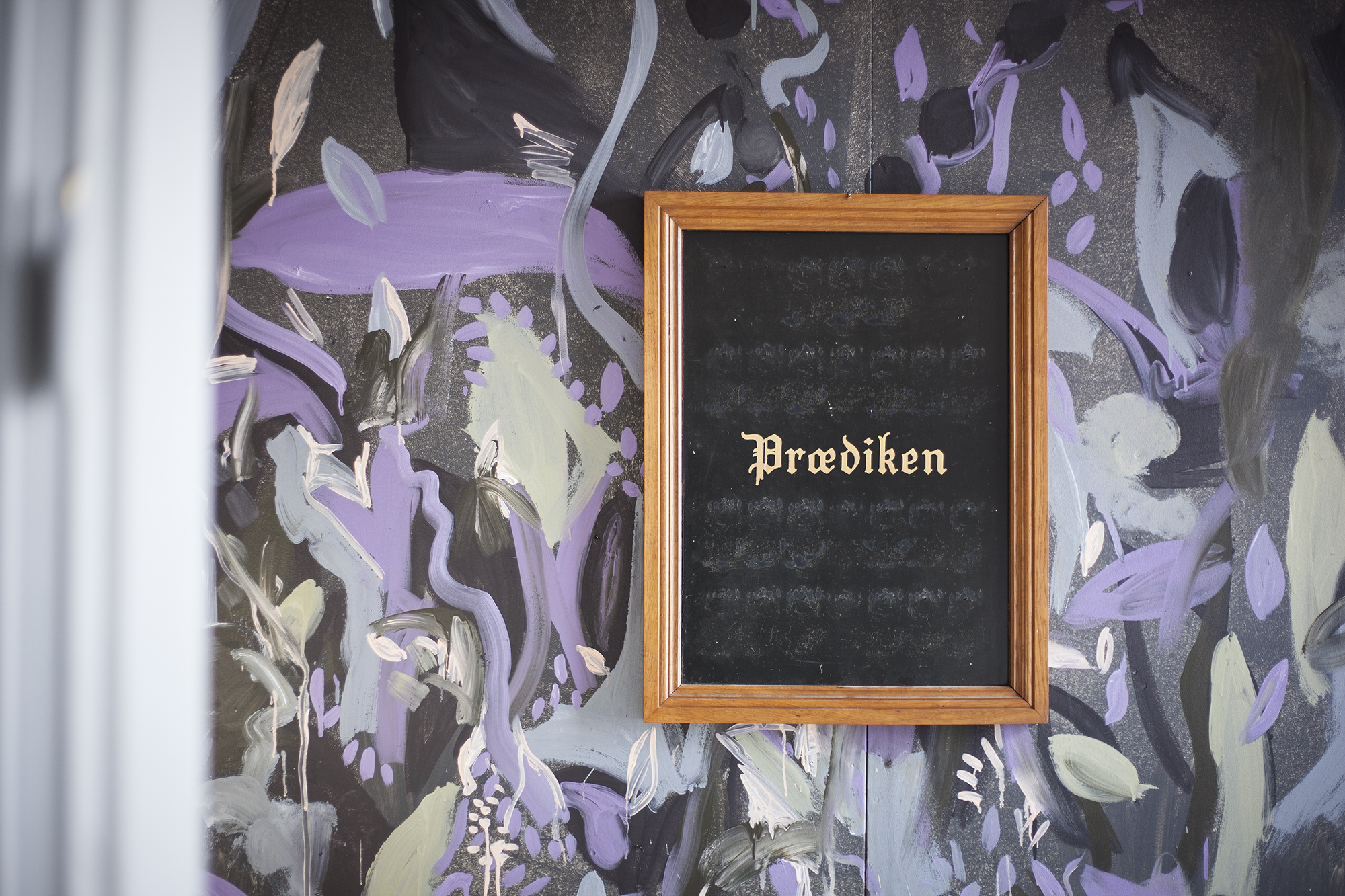 The Bird
Viborg Art Festival, DK
2015
Outdoor paintings commission
500 cm x 500 cm
Acrylic on MDF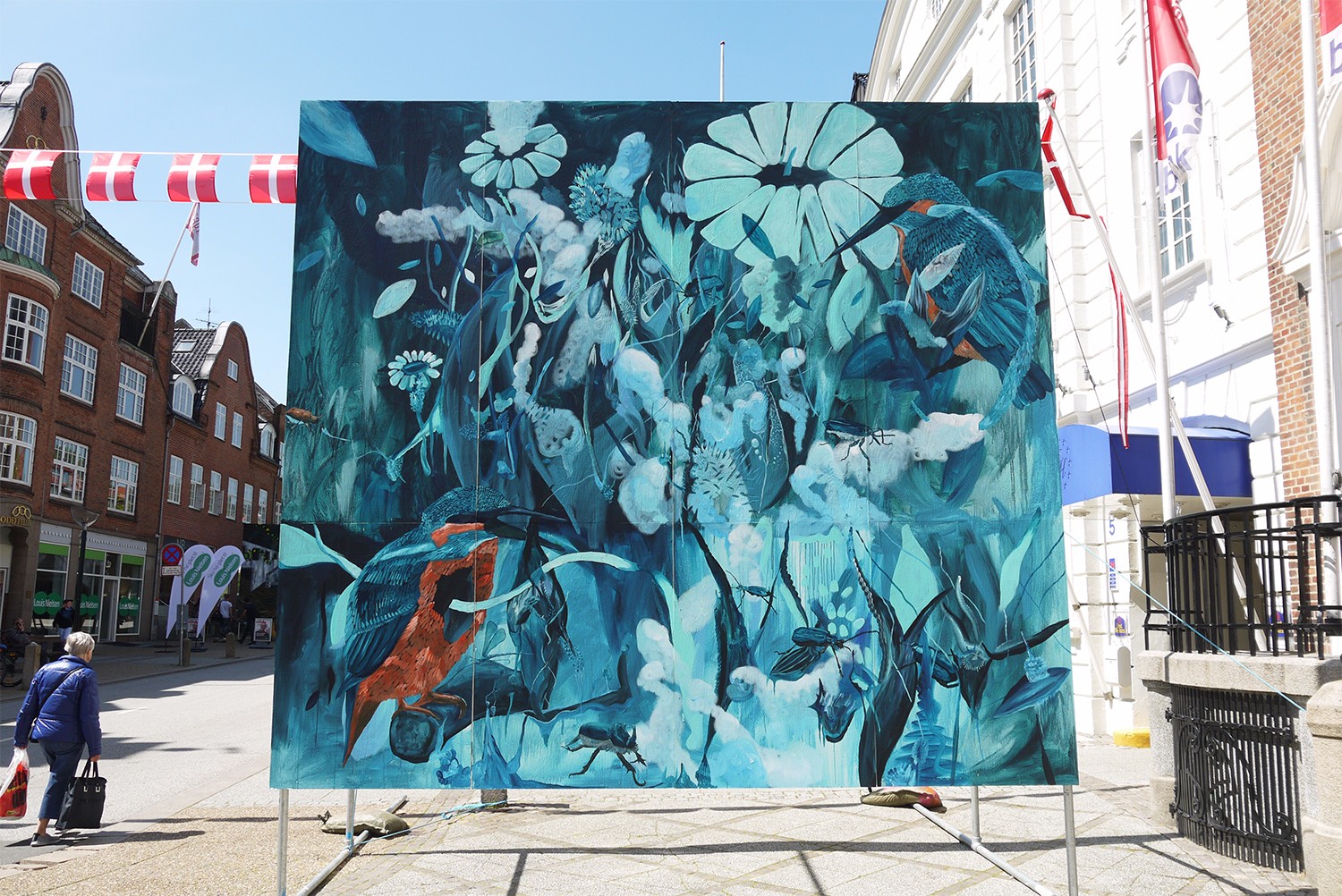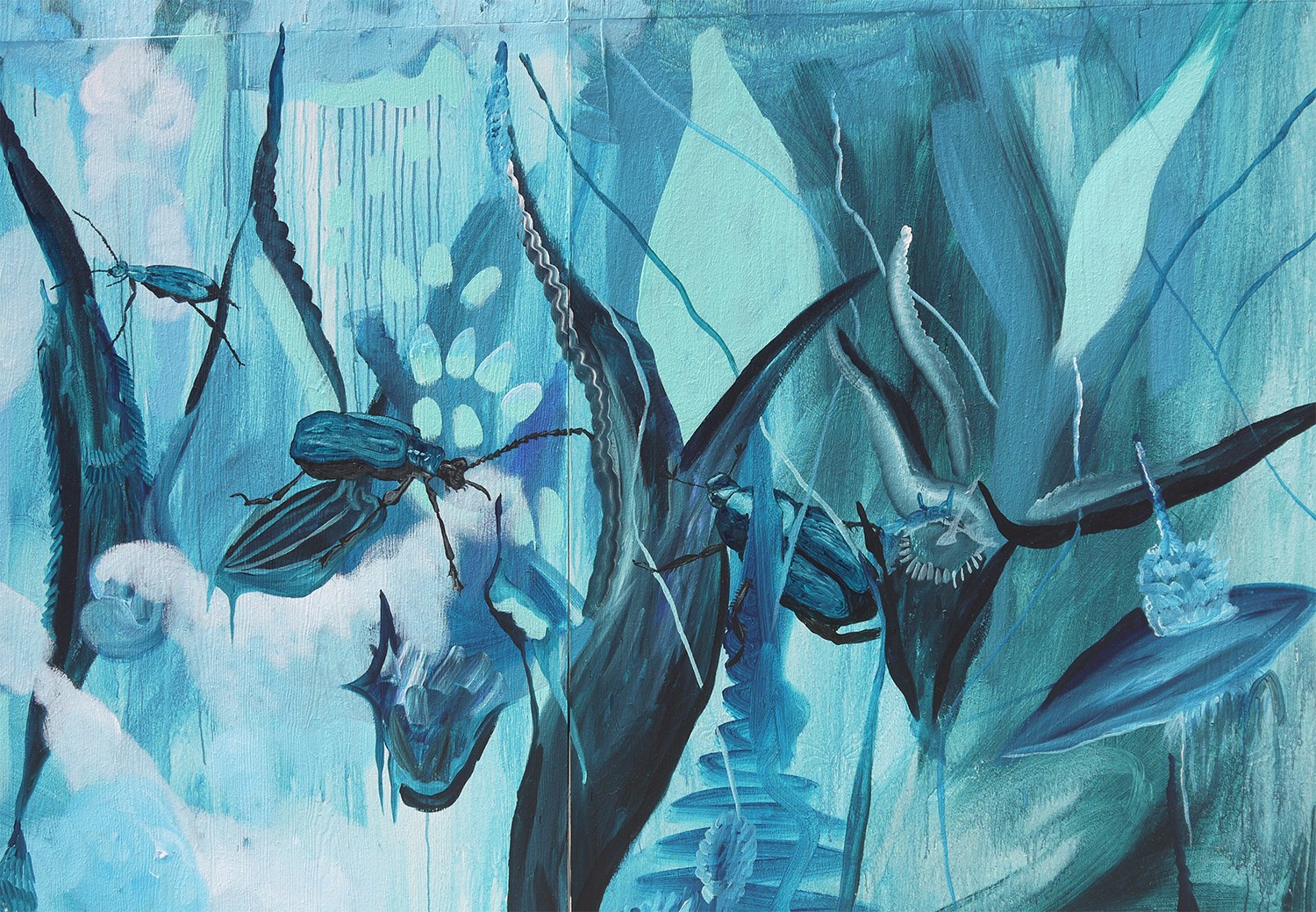 ---
_____
Under The Surface
The Sky Is Always Blue
Out door commision by Metro, DK
2015-2017
Wall painting
80 m x 220 cm
Acrylic on MDF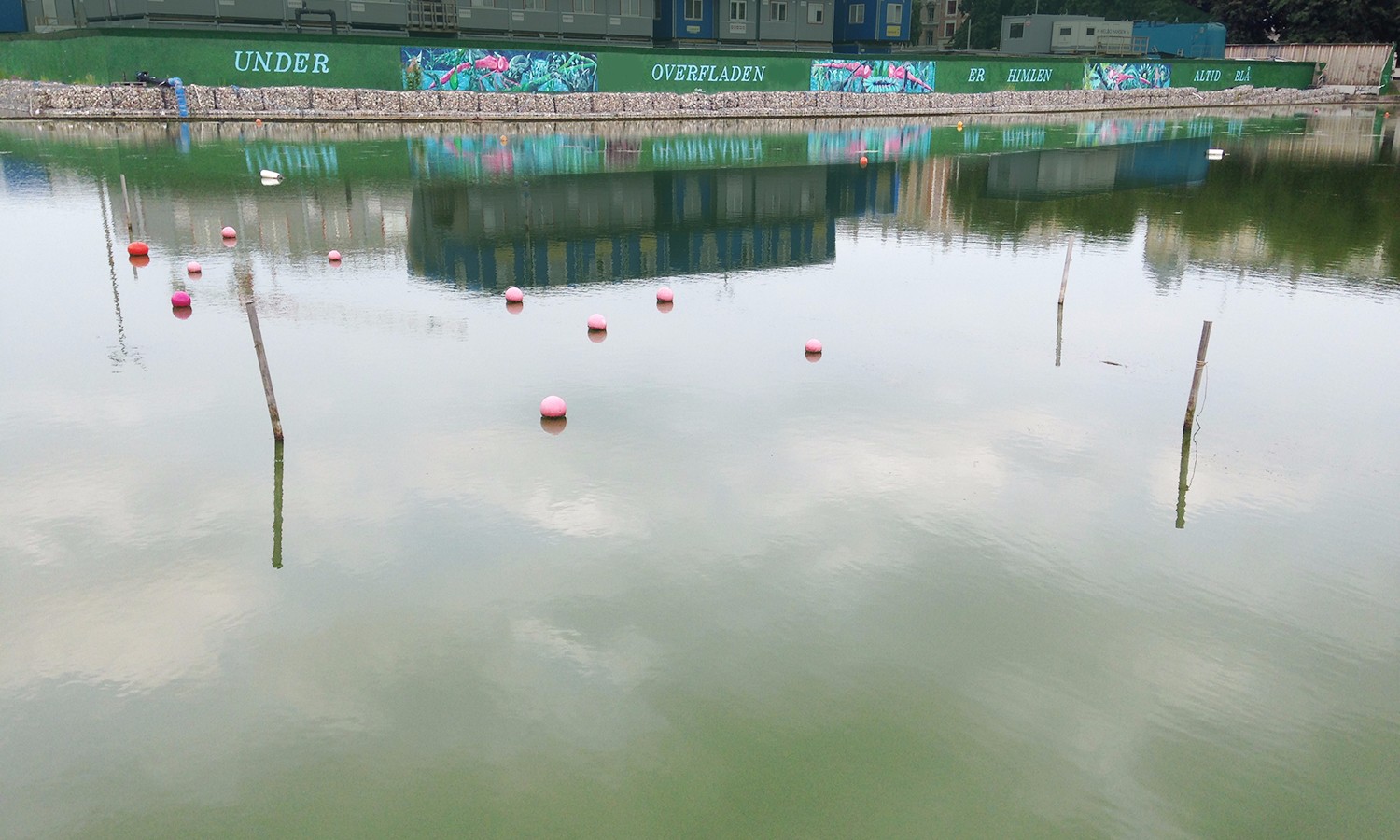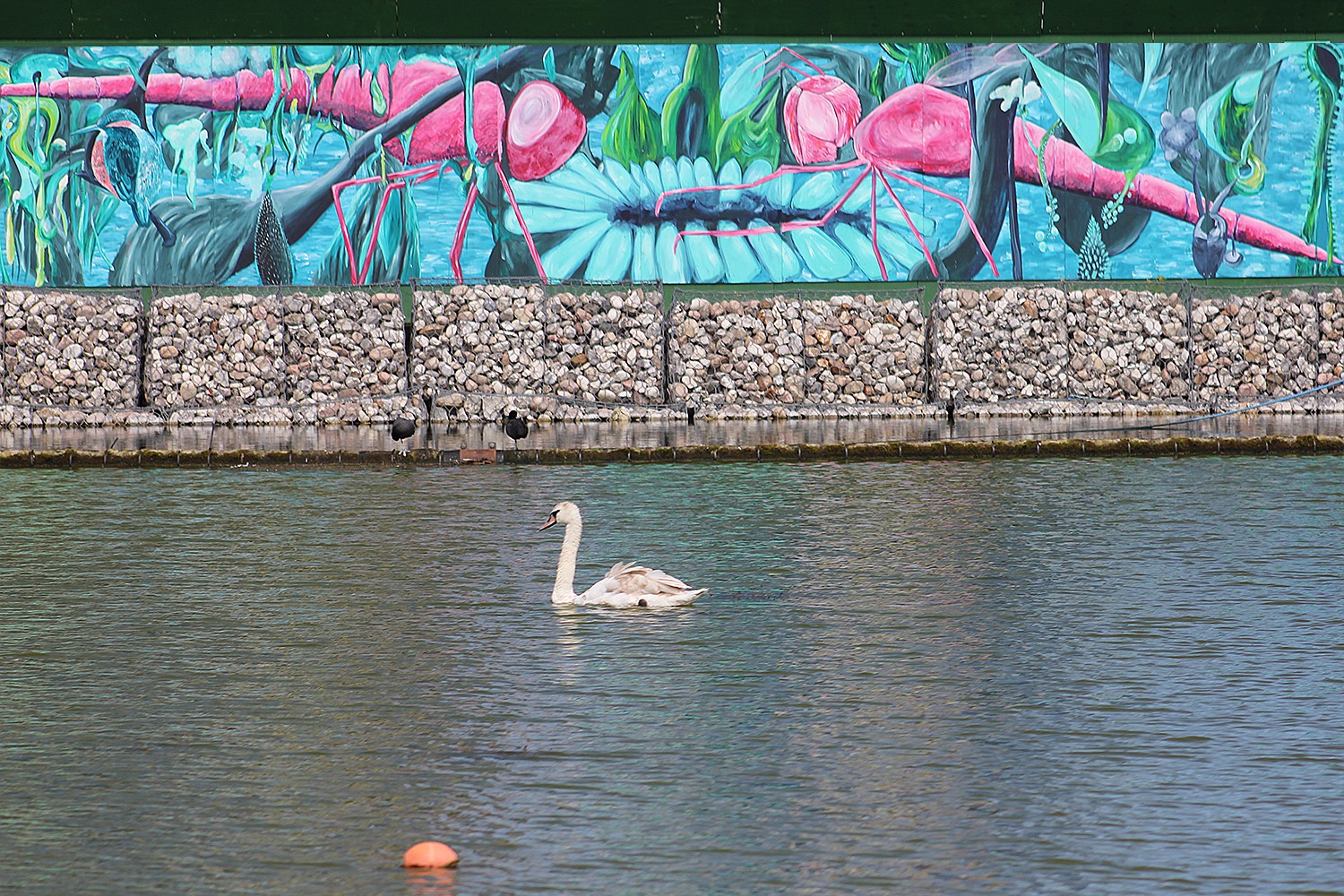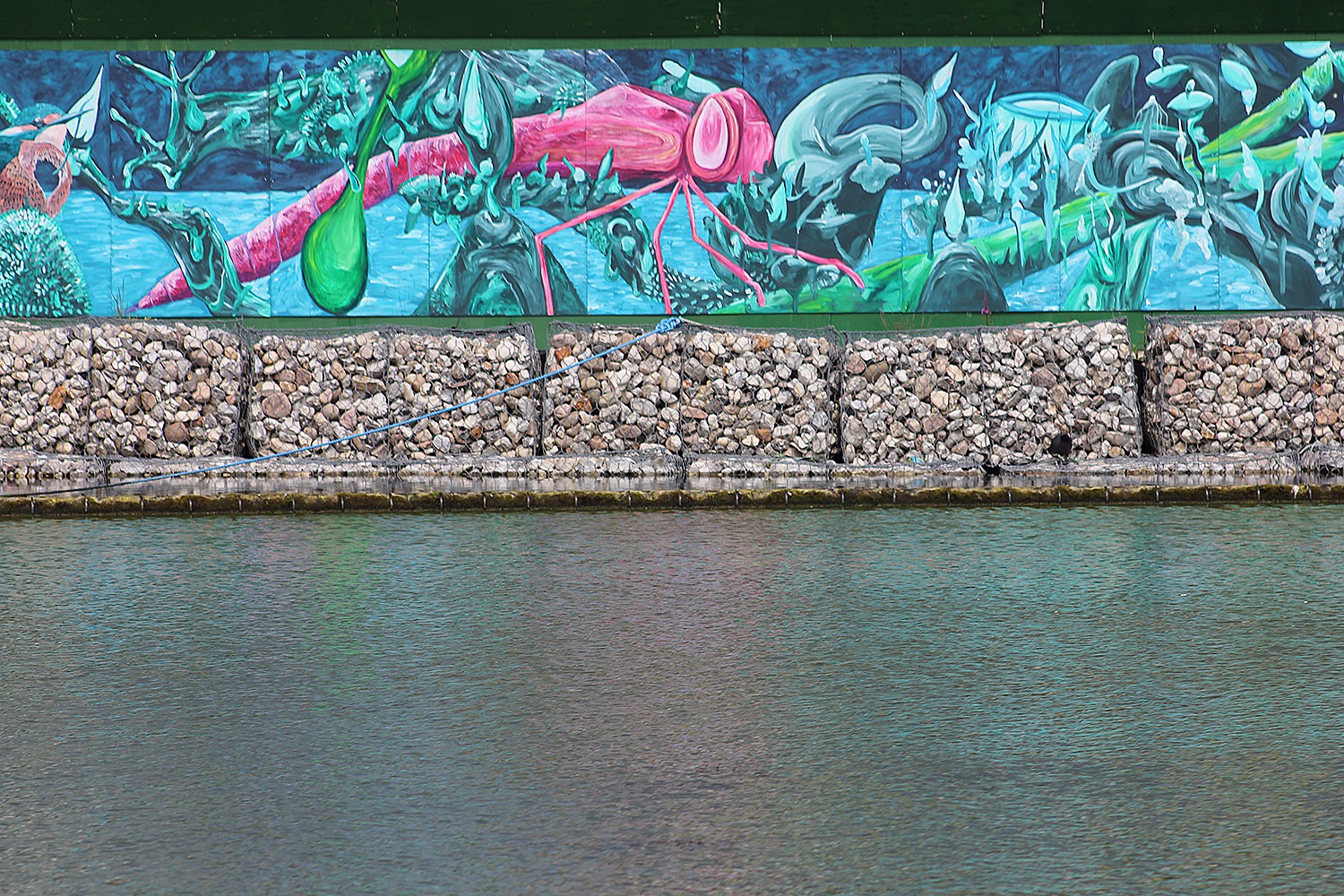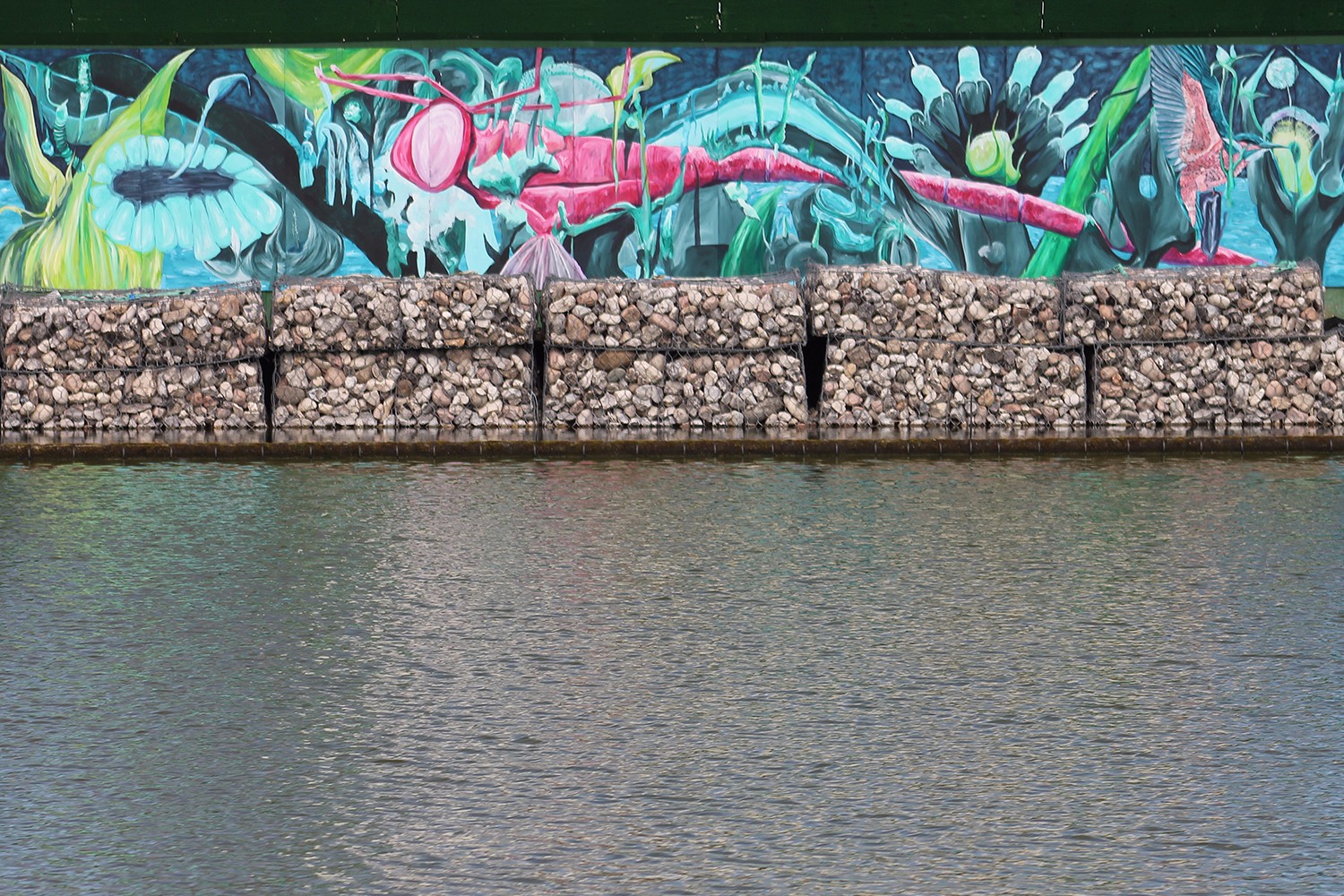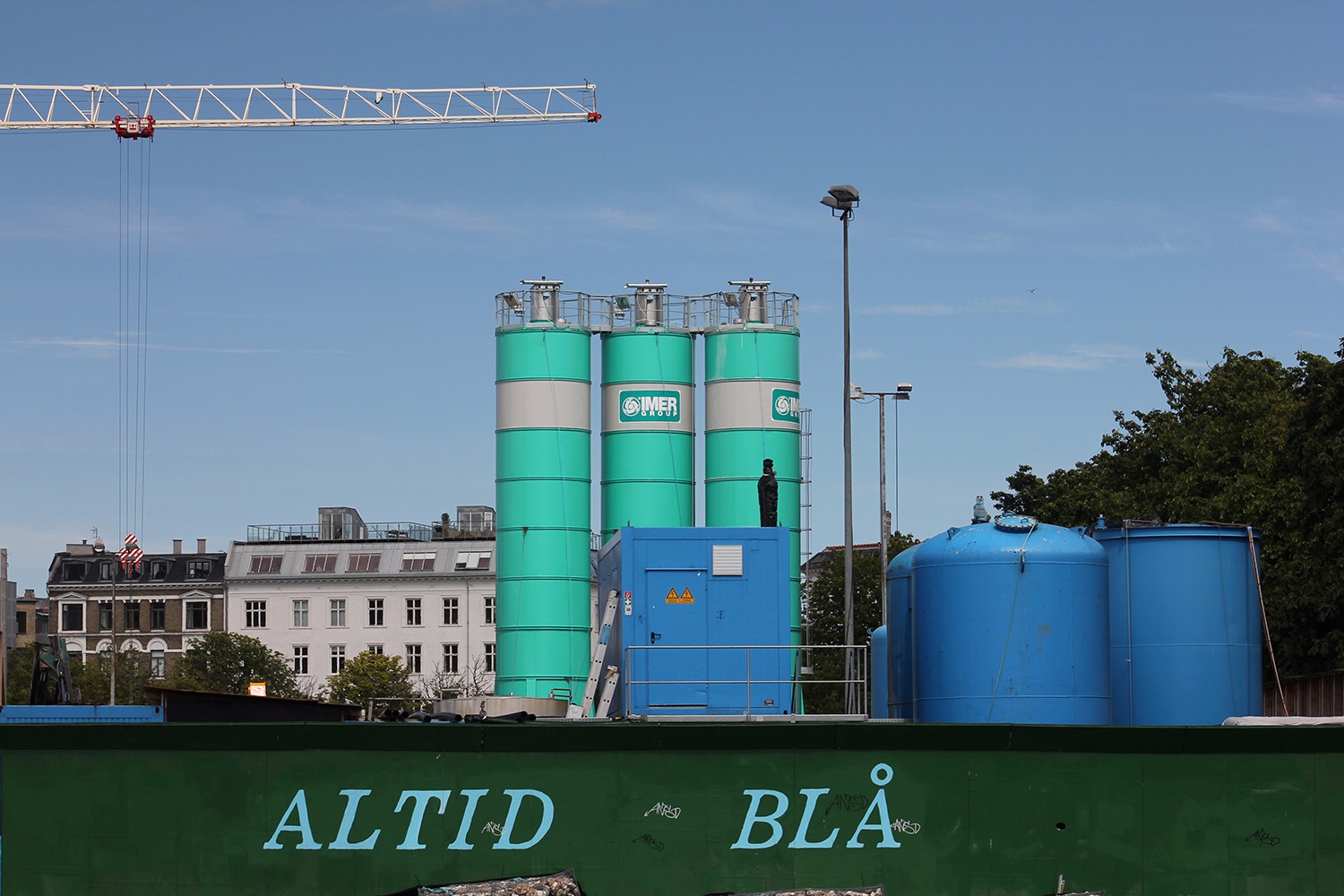 _____
A New Beginning
Hellig Kors Church
2016
Painting performance
Painting created during
a 50 minutes organ concert by
Marcel Gaul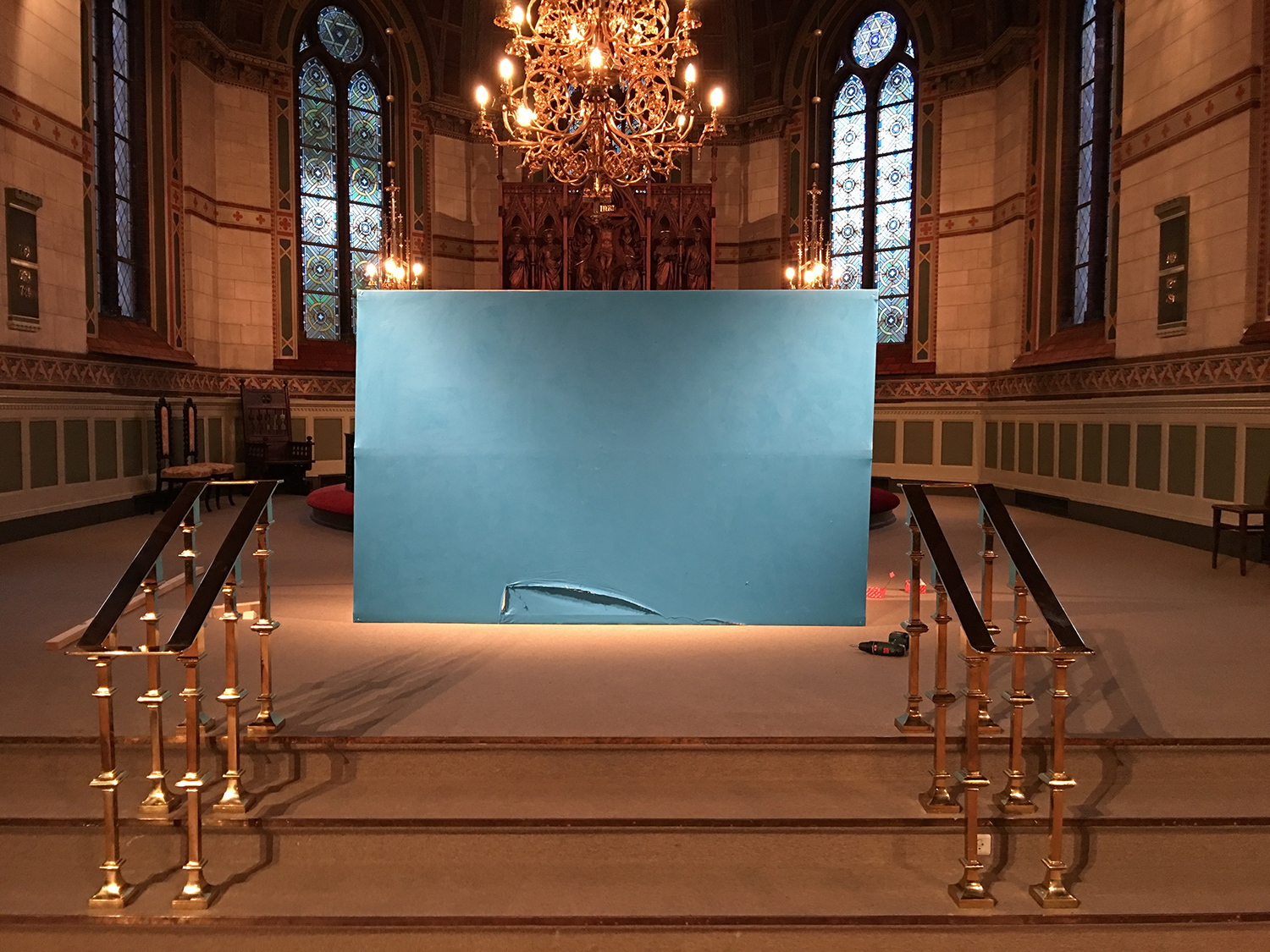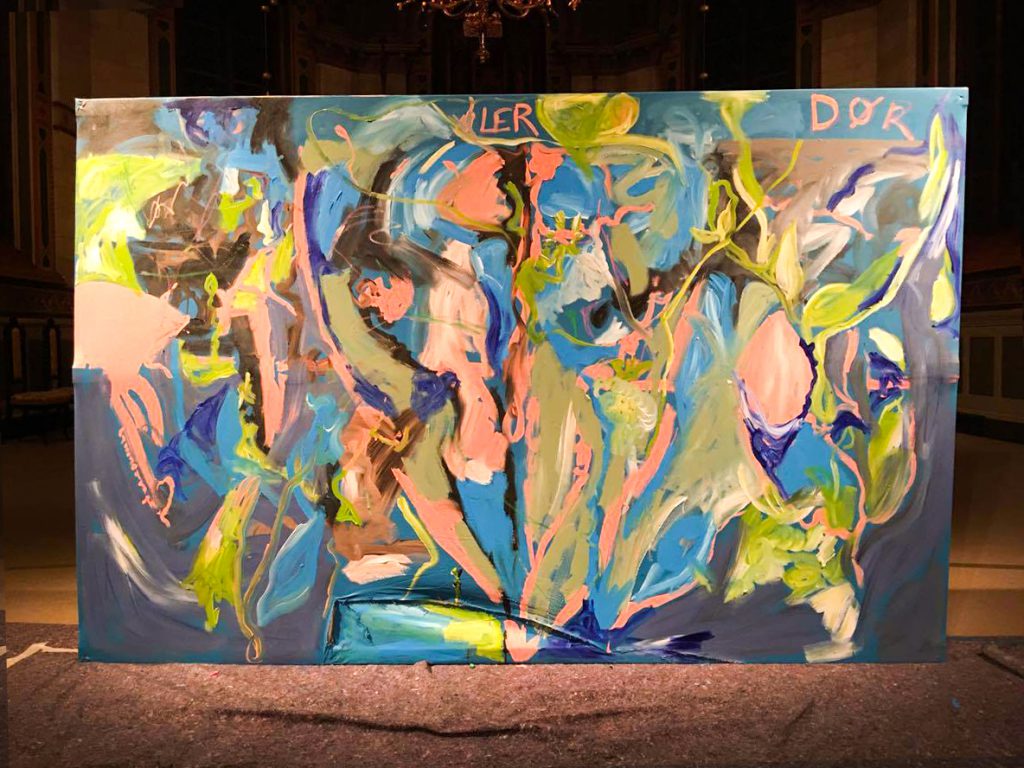 _____
The Forest Within
ARCH402 Gallery, London
Soloshow
Seven paintings