A SELECTION OF DRAWINGS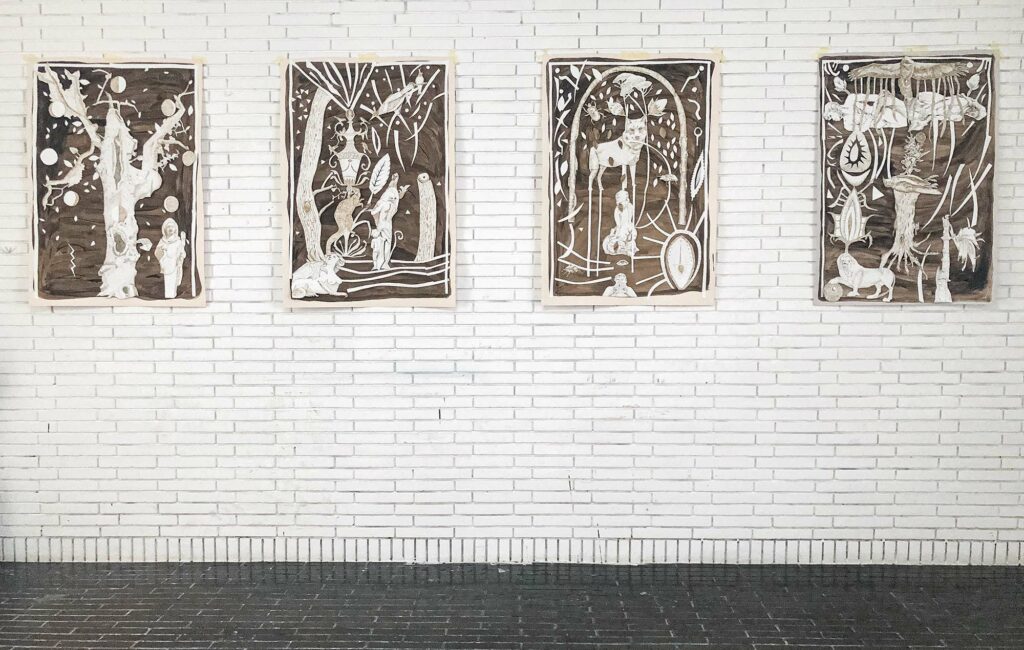 I often draw in black and white with precise figurations. Here I allow mythological images to mix with everyday scenes, often with myself as a figure. The titles are important in reading the picture. Sometimes the titles are even extended into a poem and included in my texts, which is why I sometimes see them as illustrations for what I write about; an individual who gets lost in a time when both nature and society seem to collapse. Therefore, the individual seeks to an inner search of both a therapeutic and spiritual nature.
COLLAGE
everything is put together by small pieces.
Nature, in the common sense, refers to essences unchanged by man; space, the air, the river, the leaf. Art is applied to the mixture of his will with the same things, as in a house, a canal, a statue, a picture. But his operations taken together are so insignificant, a little chipping, baking, patching, and washing, that in an impression so grand as that of the world on the human mind, they do not vary the result.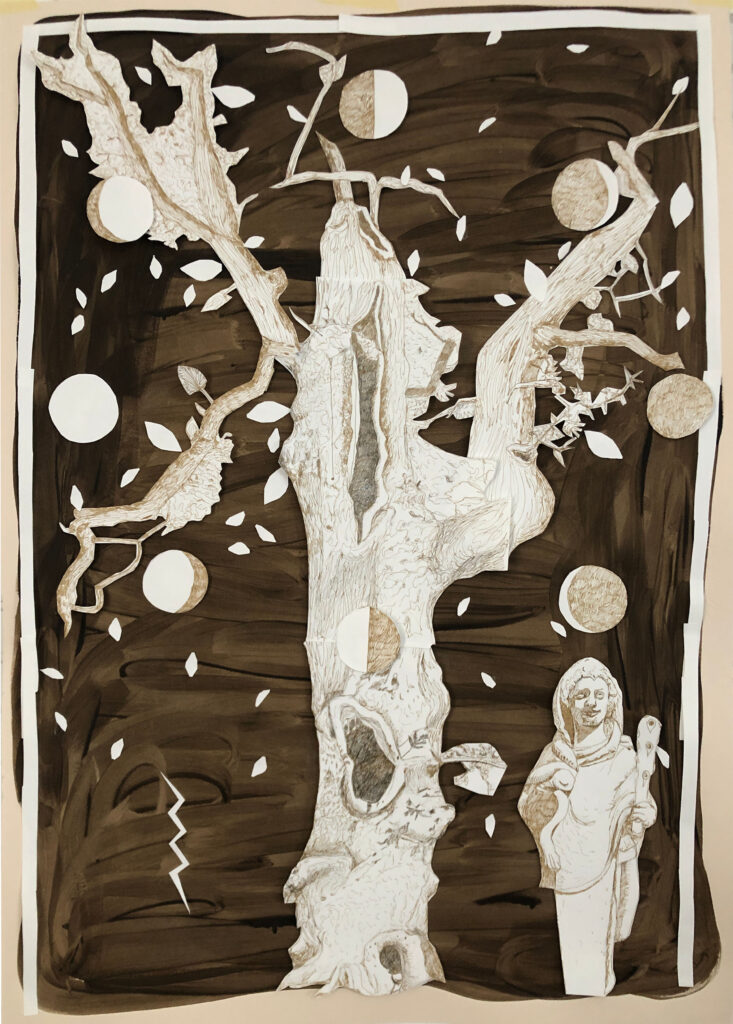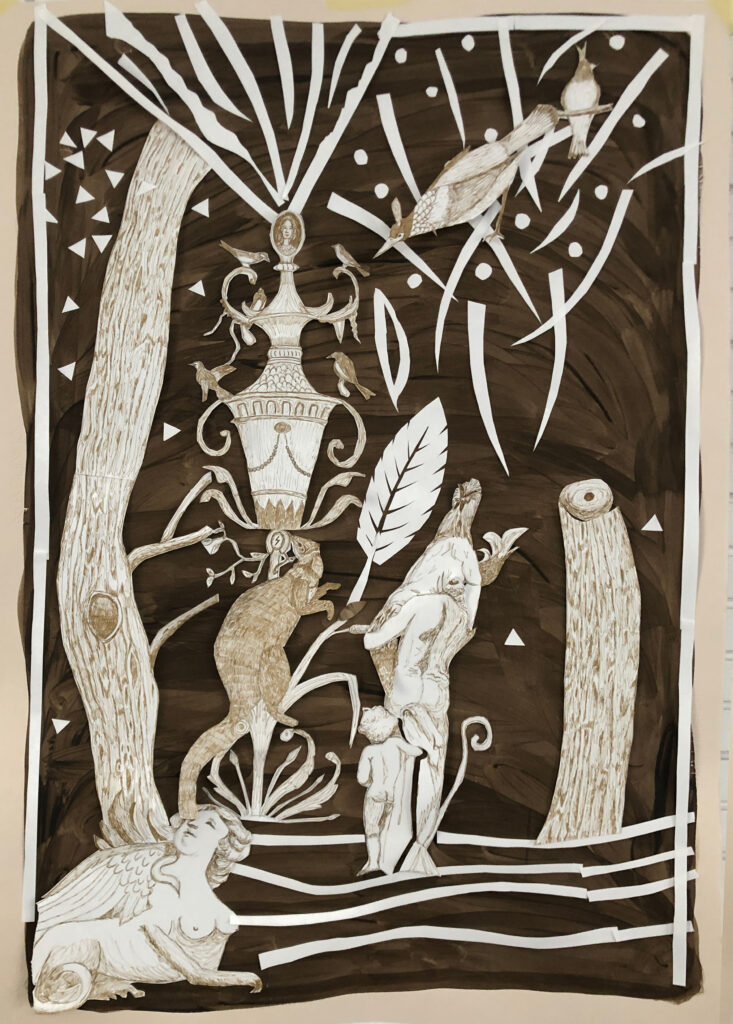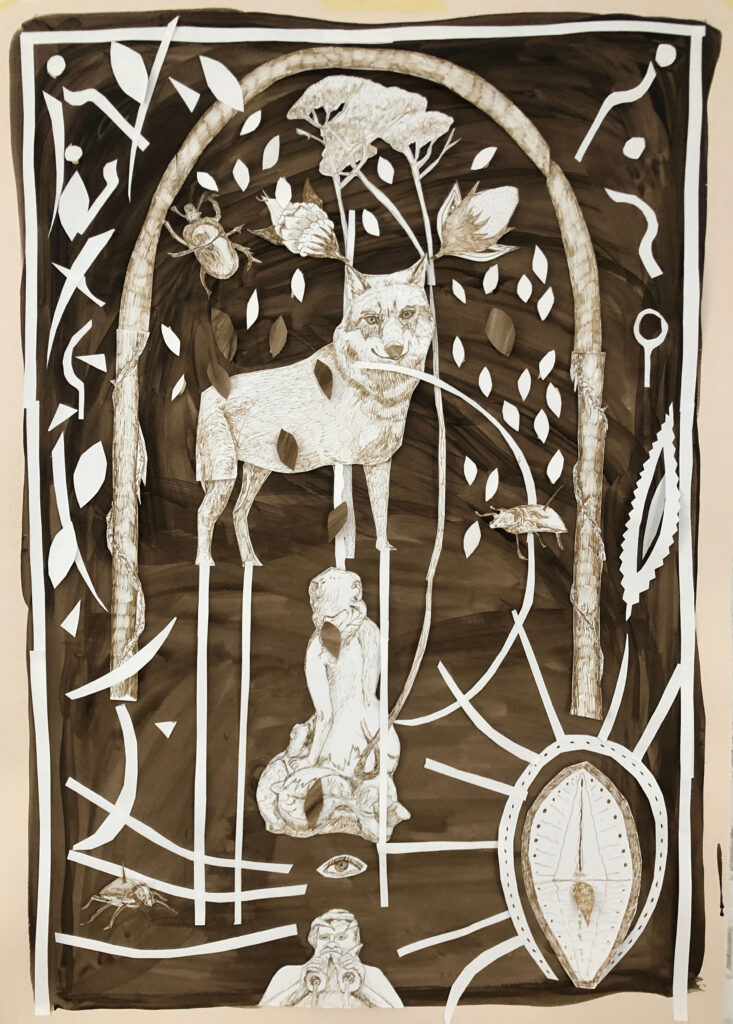 Undoubtedly we have no questions to ask which are unanswerable. We must trust the perfection of the creation so far, as to believe that whatever curiosity the order of things has awakened in our minds, the order of things can satisfy. Every man's condition is a solution in hieroglyphic to those inquiries he would put.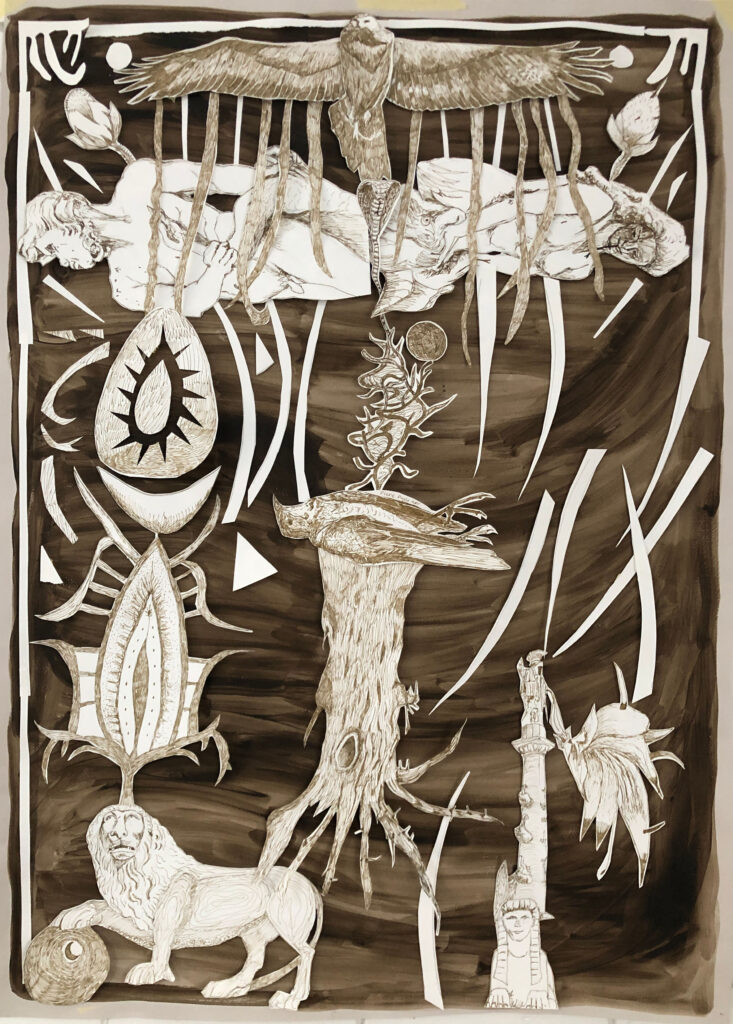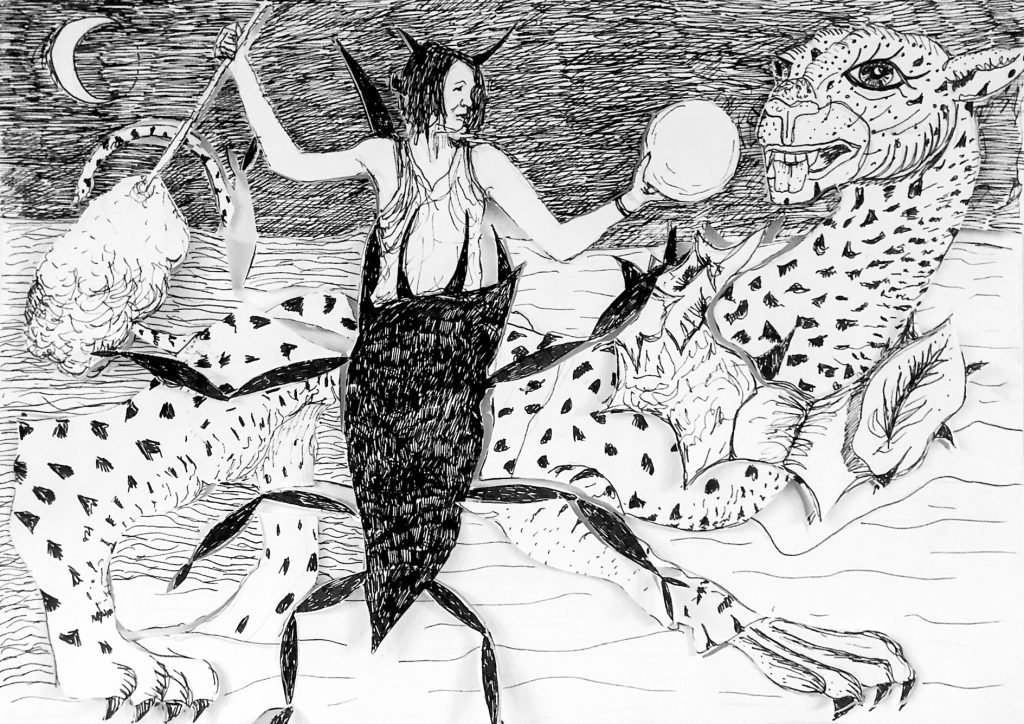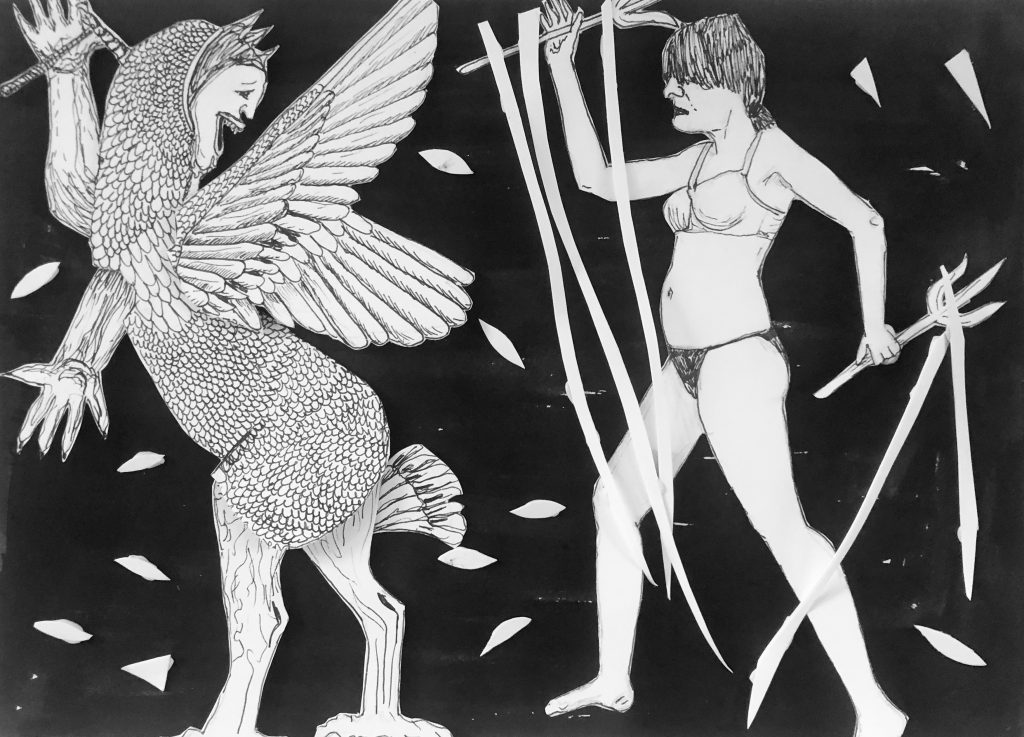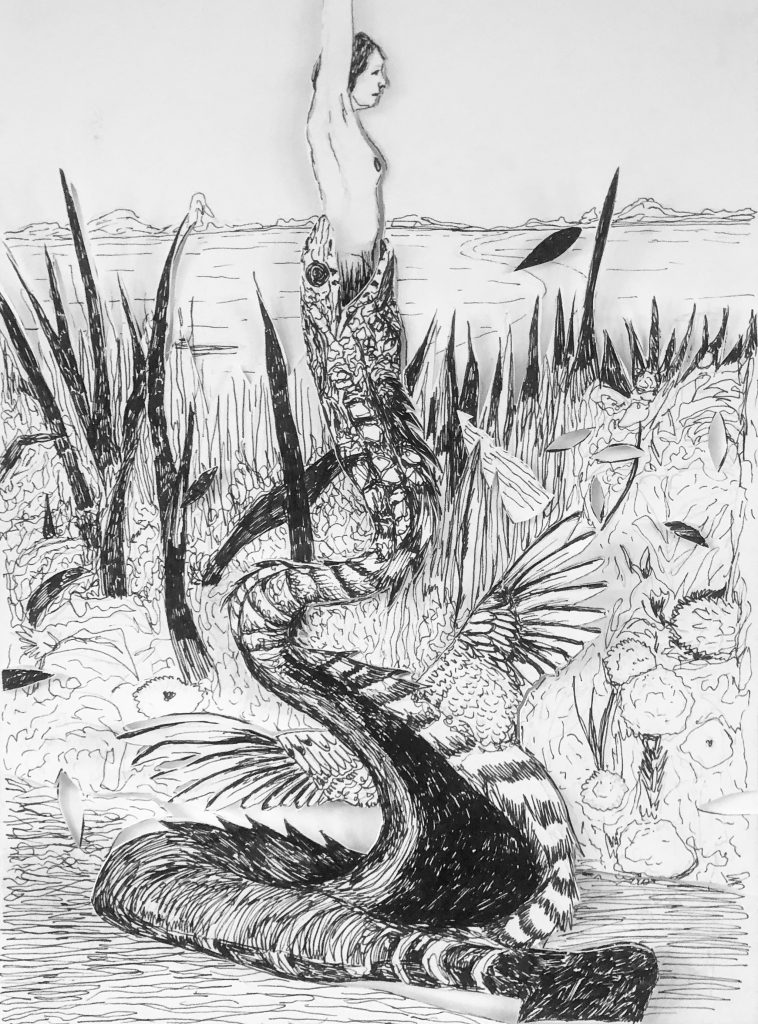 SELECTION OF BLACK AND WHITE DRAWINGS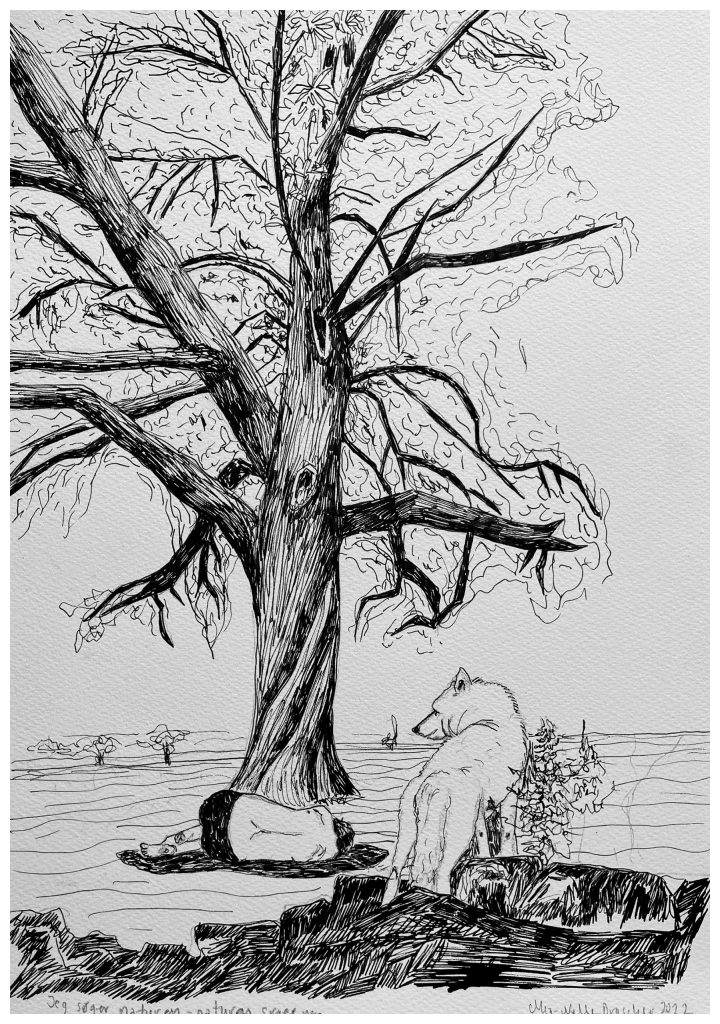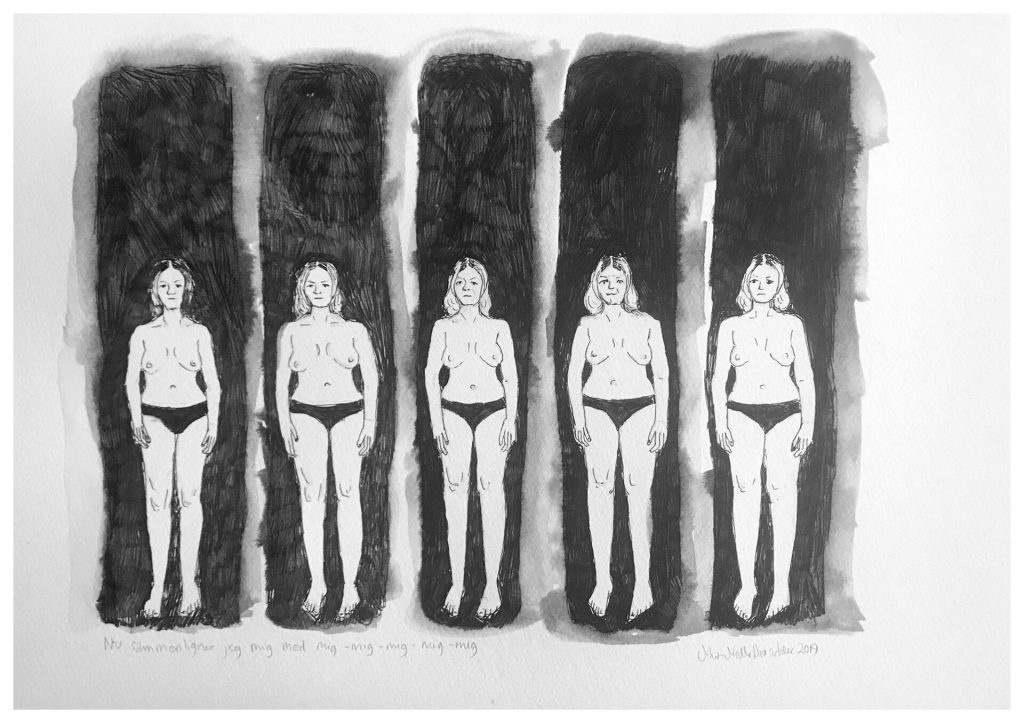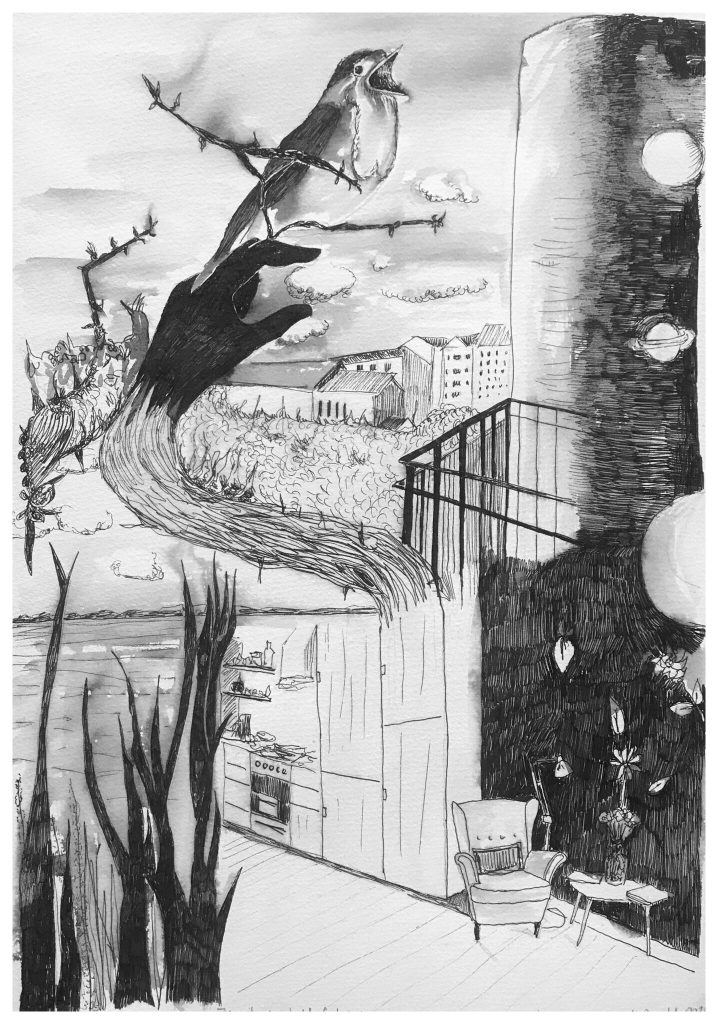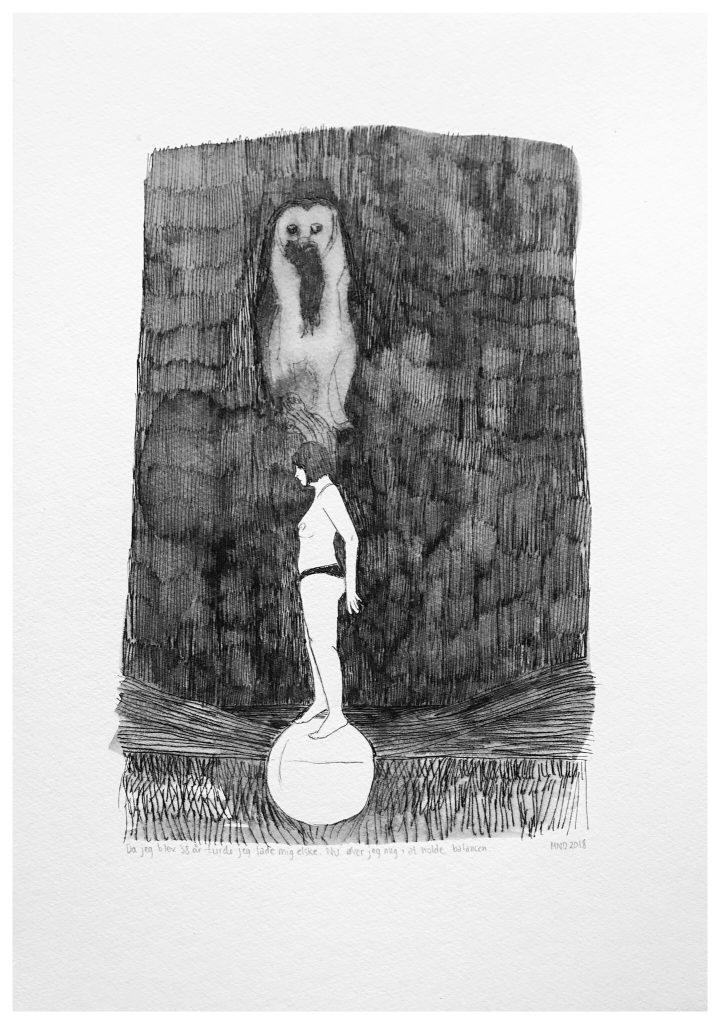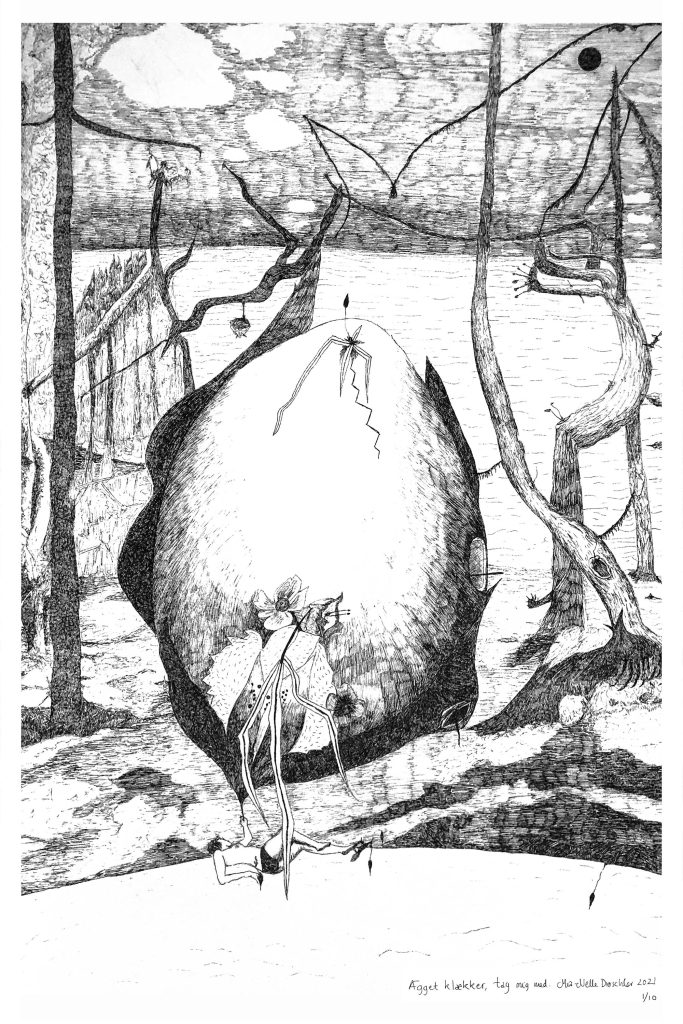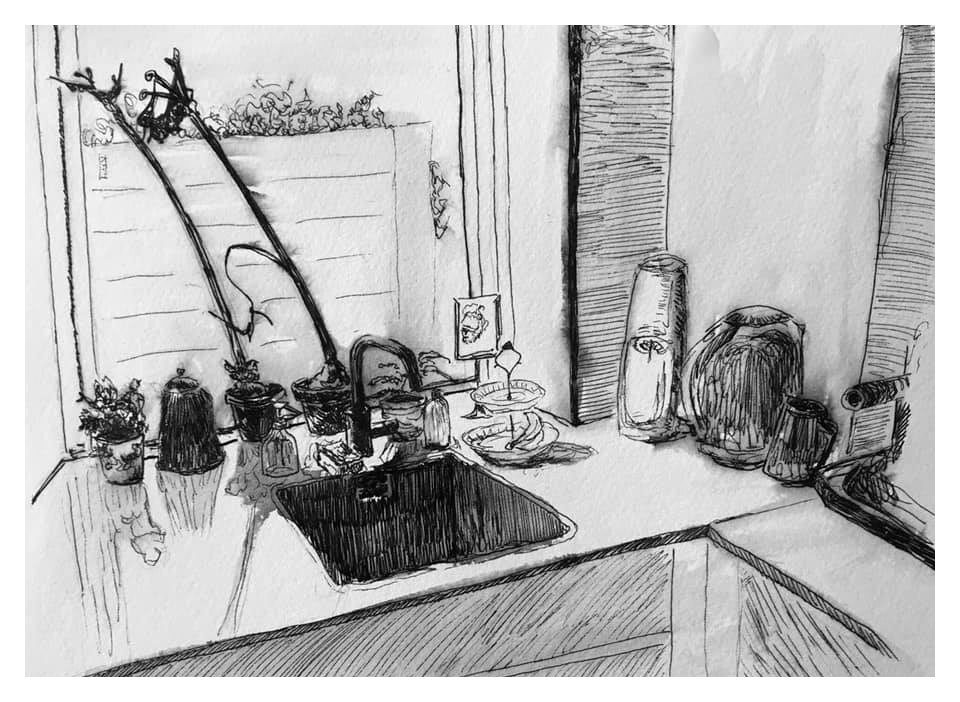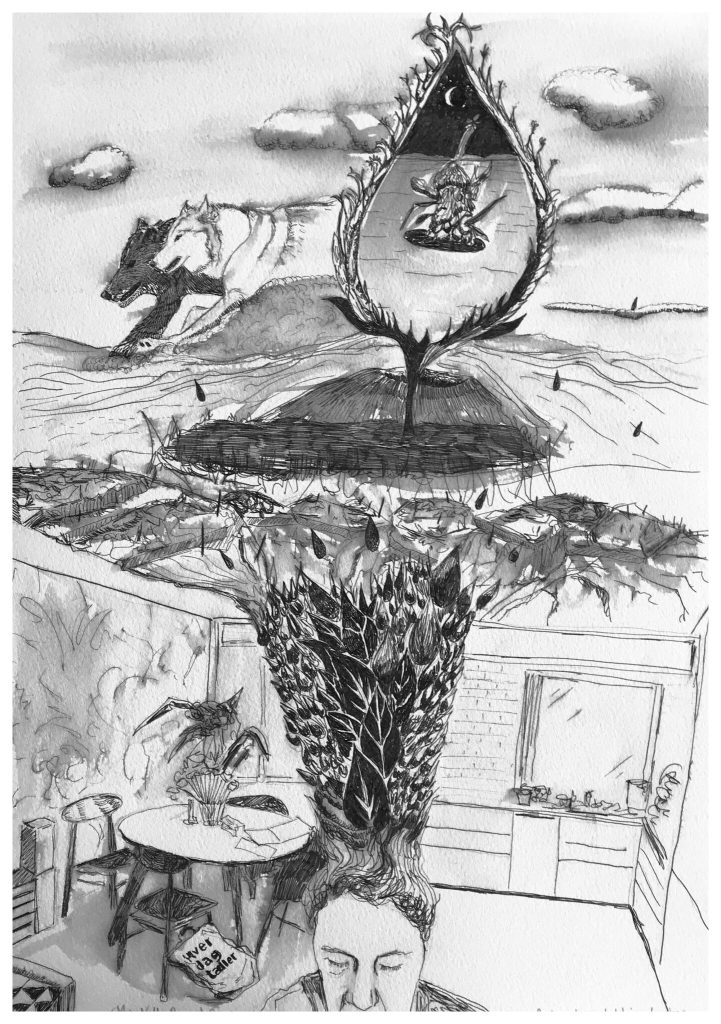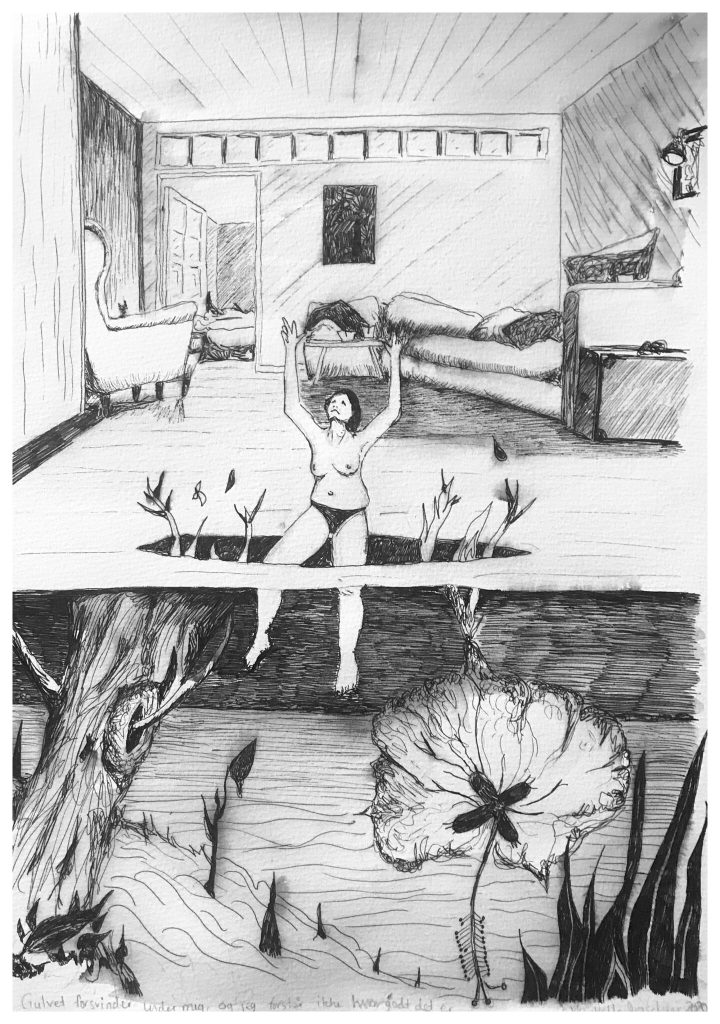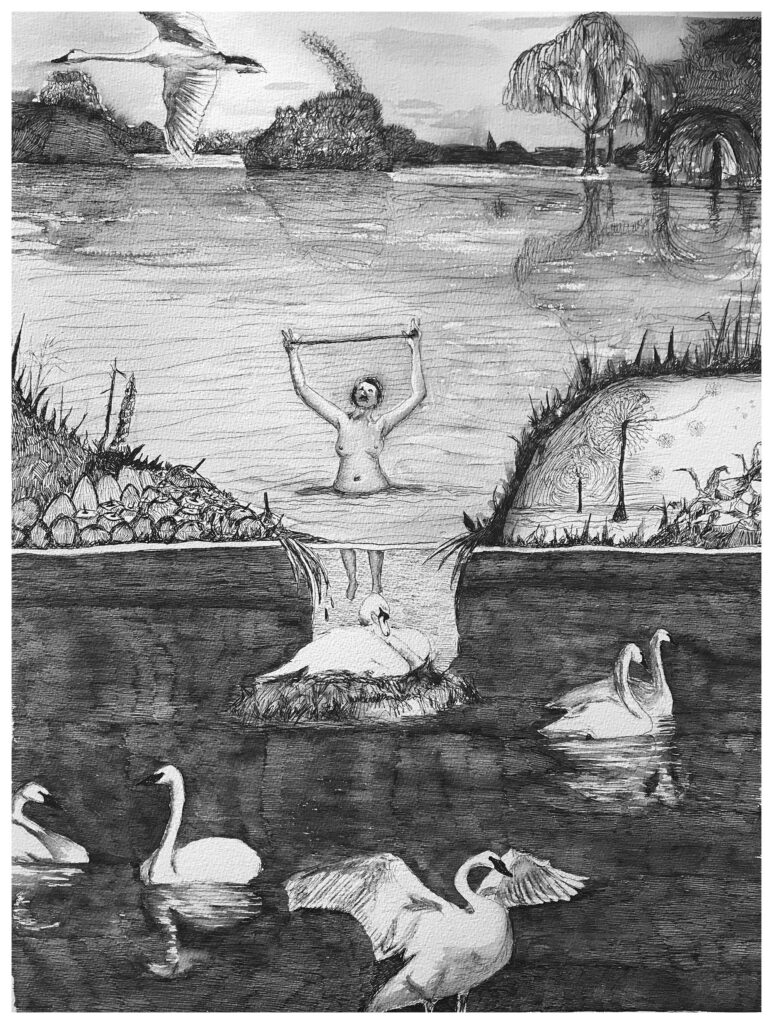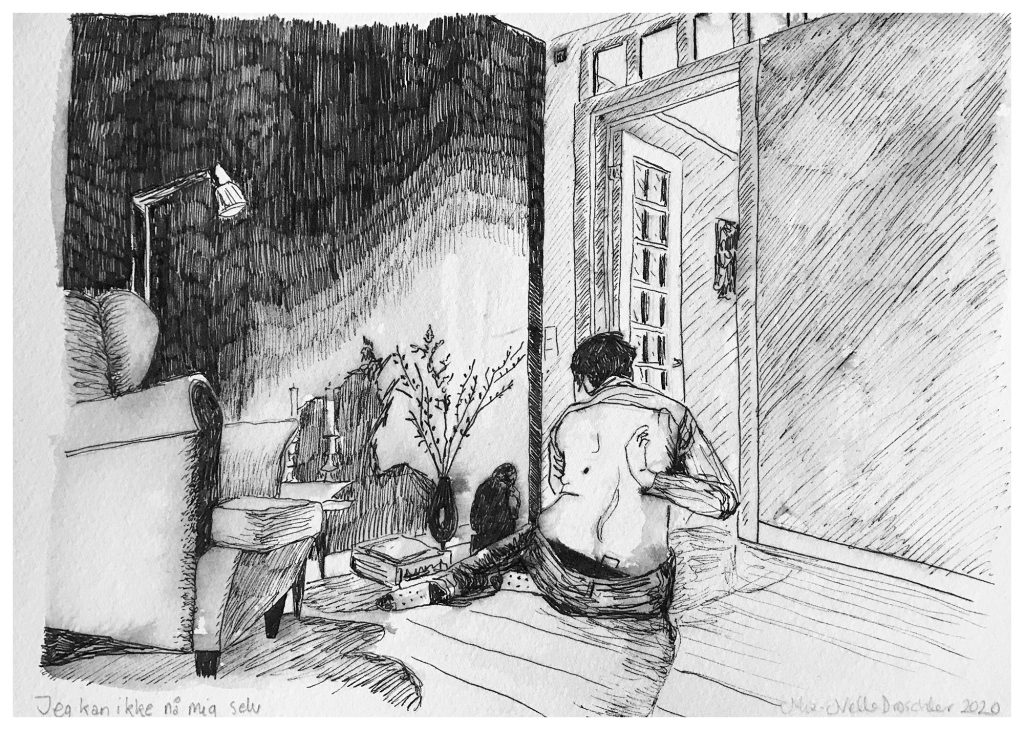 SELECTION OF PRINTS

All prints as seen below are editions of ten.
The same motif has been repeated ten times, but the ink has been added differently from print to print.
This is a selection.
All sizes: 42 cm x 30 cm
2029
Created during my residency at The Danish Cultural Institute 2019