A SELECTION OF SCULPTURES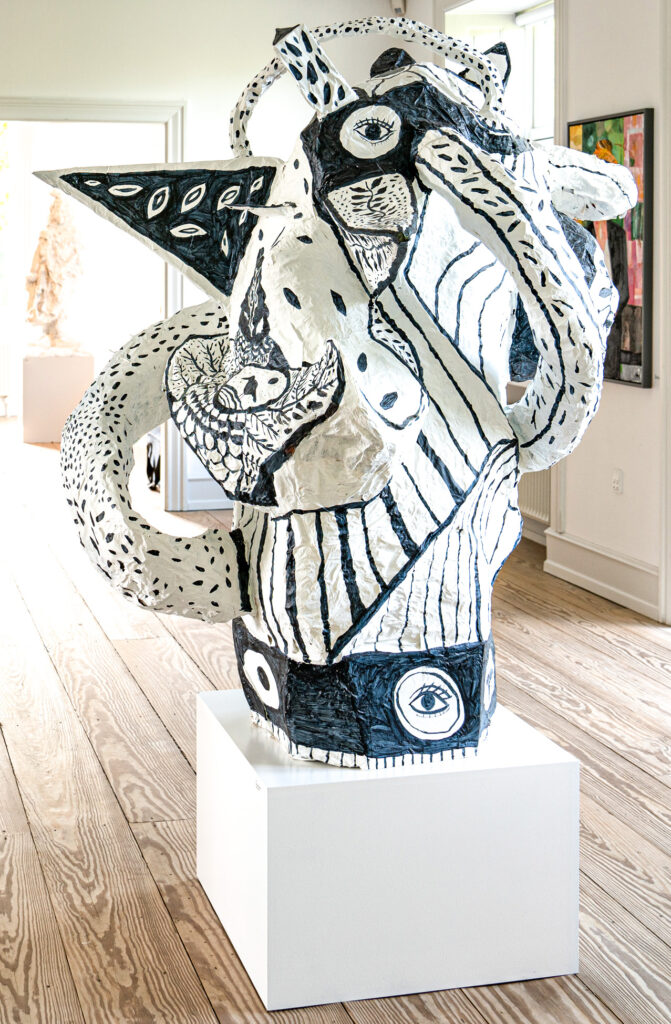 Installation view / Gammelgaard / 2023 / DK
I am committed to creating sculpture from recycled materials, transforming discarded objects into three-dimensional works of art that speak to the transformative power of creativity. My sculptures are inspired by my drawings, which often feature mythological motifs and patterns that connect to an inner, intuitive way of being.
For me, the act of creating sculpture from recycled materials is a powerful way to make a statement about the potential of art to transcend our preconceived notions of beauty and value. By taking materials that others might see as garbage and transforming them into works of art, I am challenging our society's tendency to waste and discard.
My sculptures are like three-dimensional paintings, with layers of texture and color that evoke the natural world and the ancient myths that have shaped our understanding of it. I am fascinated by the interplay between form and texture, using recycled materials to create subtle shifts in tone and texture that evoke the complexity of the natural world.
Through my work, I seek to inspire others to see the potential in the objects around them, to embrace the transformative power of creativity, and to connect with the natural world in a more meaningful way. My sculptures are both a celebration of the beauty that surrounds us and a call to action, urging us to take responsibility for our planet and to honor the interconnectedness of all living things.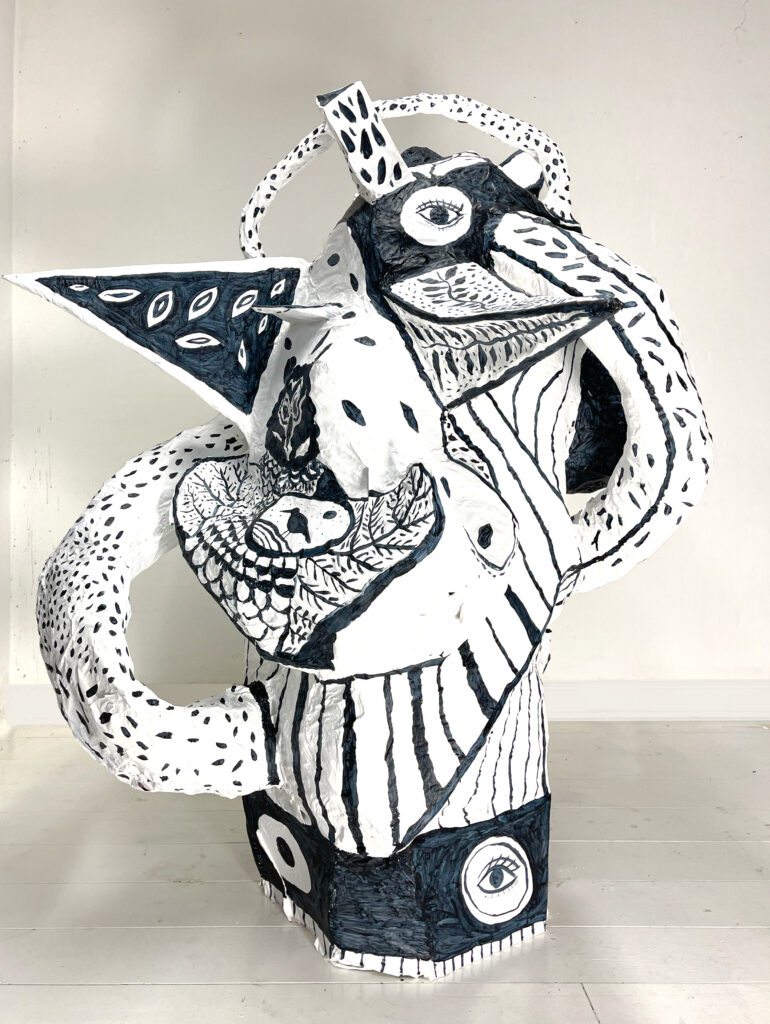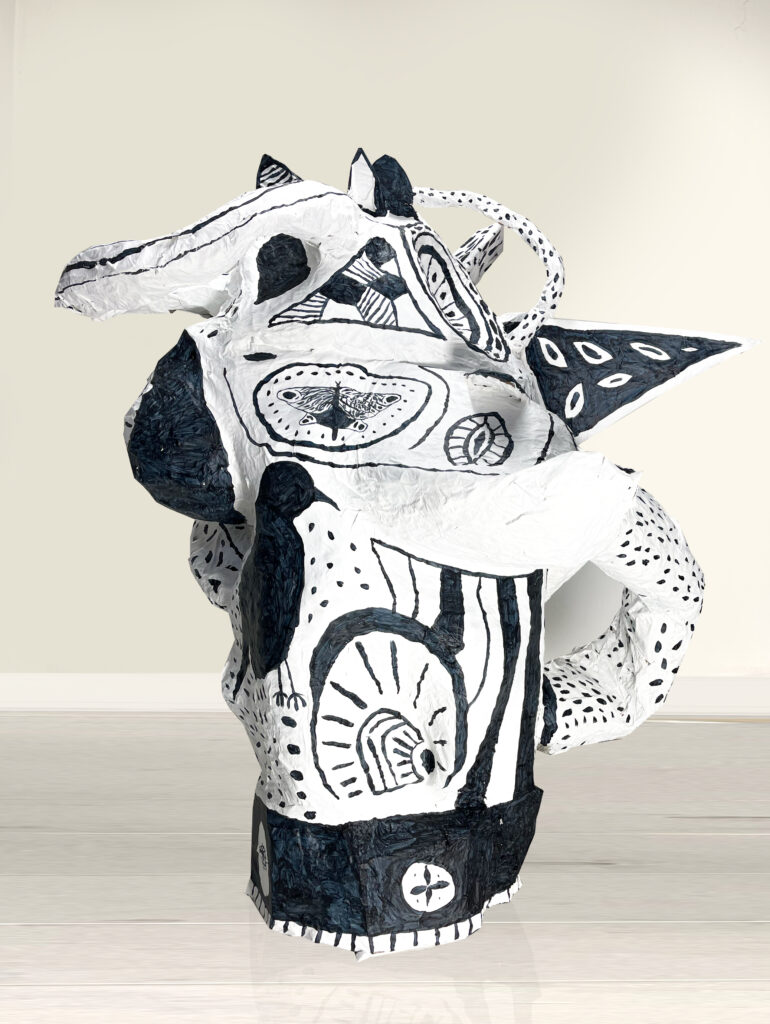 FIGHT OR FLIGHT
Paper, glue, wirenet, paint
Aprox. H165 cm W120cm W140cm
2023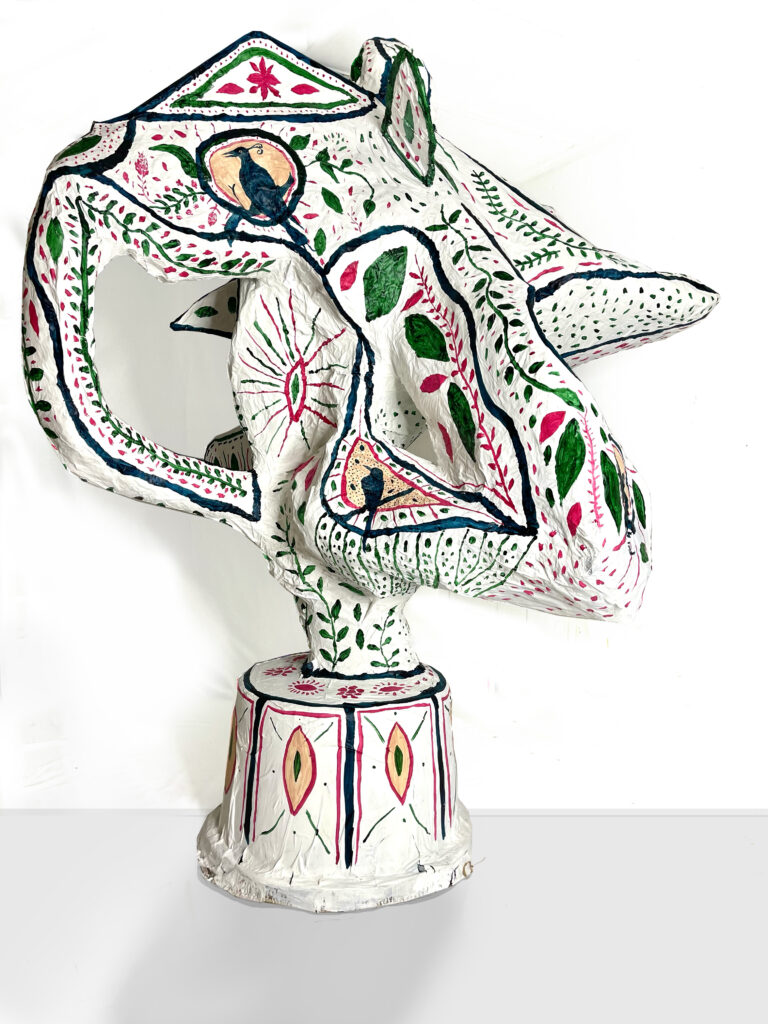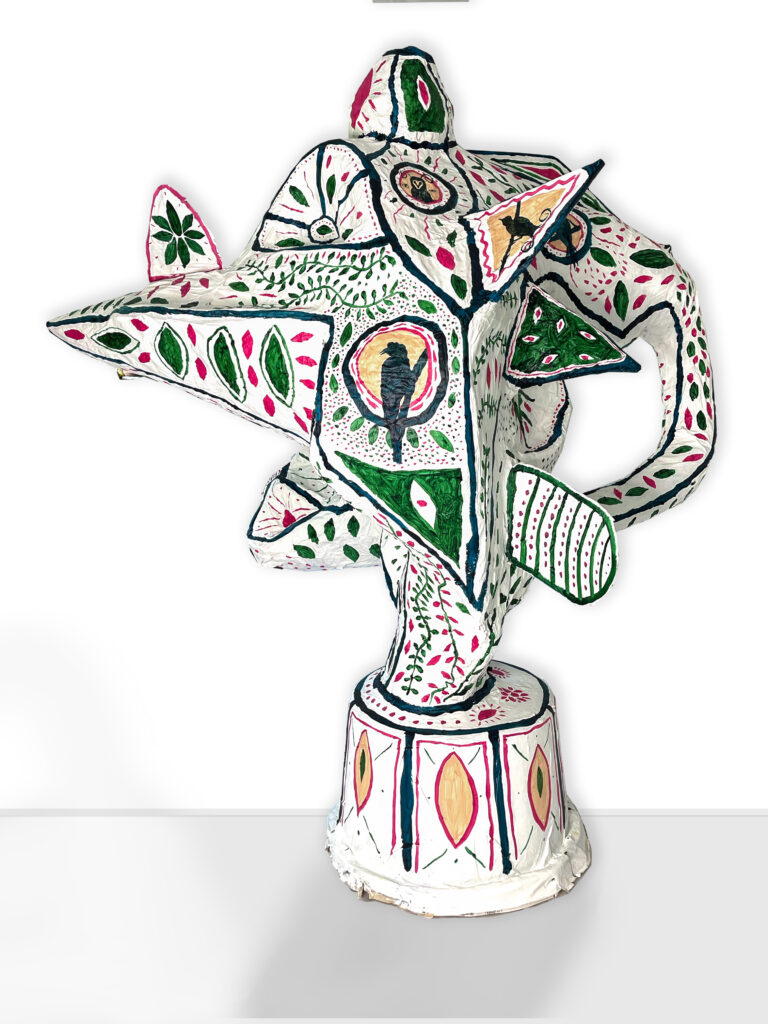 I Am Not What You See
Paper, glue, wirenet, paint
Aprox. H195 cm W170cm W170cm
2023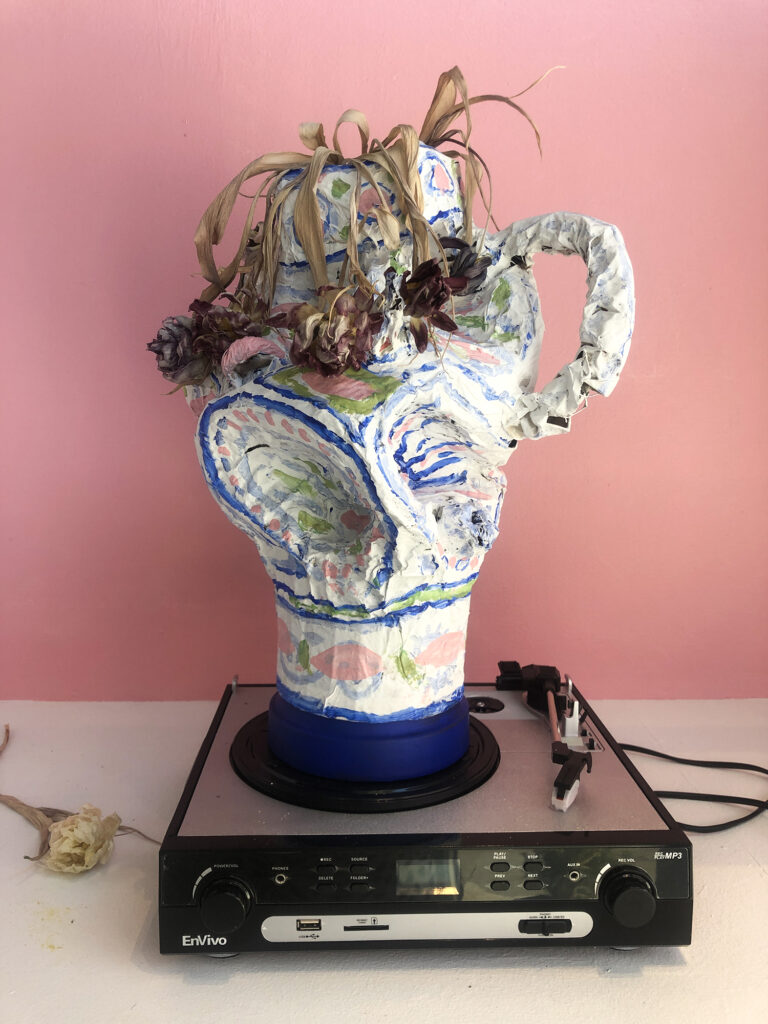 HOLDING ONTO NATURE
Installation view / udstillingssteder / 2020
Paper, wire, paint, recordplayer, flowers
60 cm x 50 cm x 50 cm
2020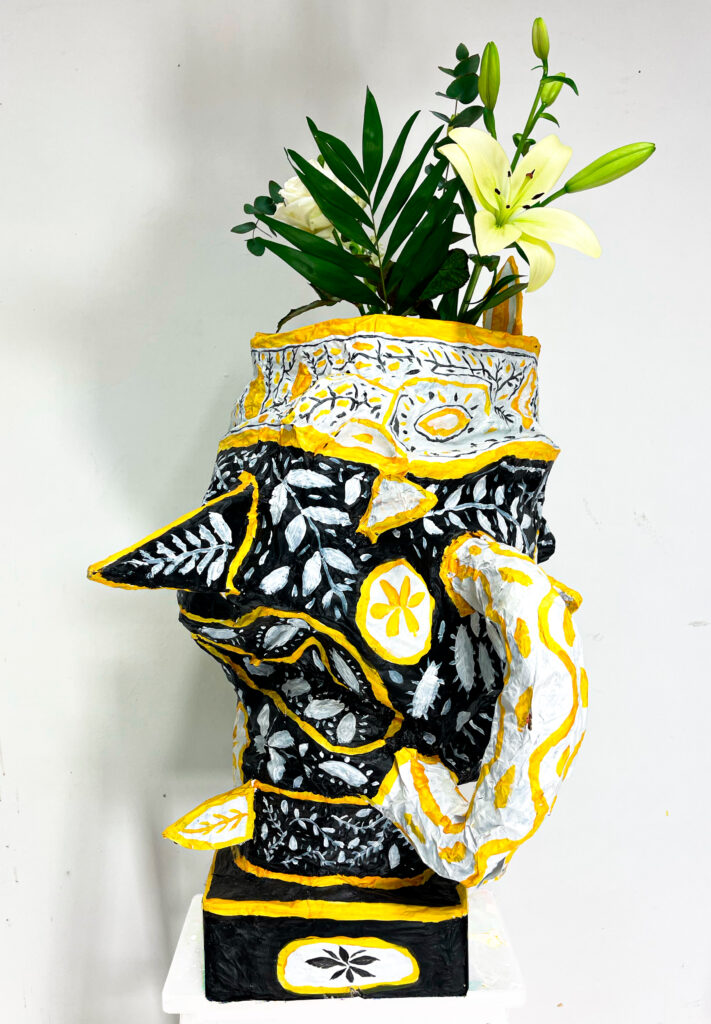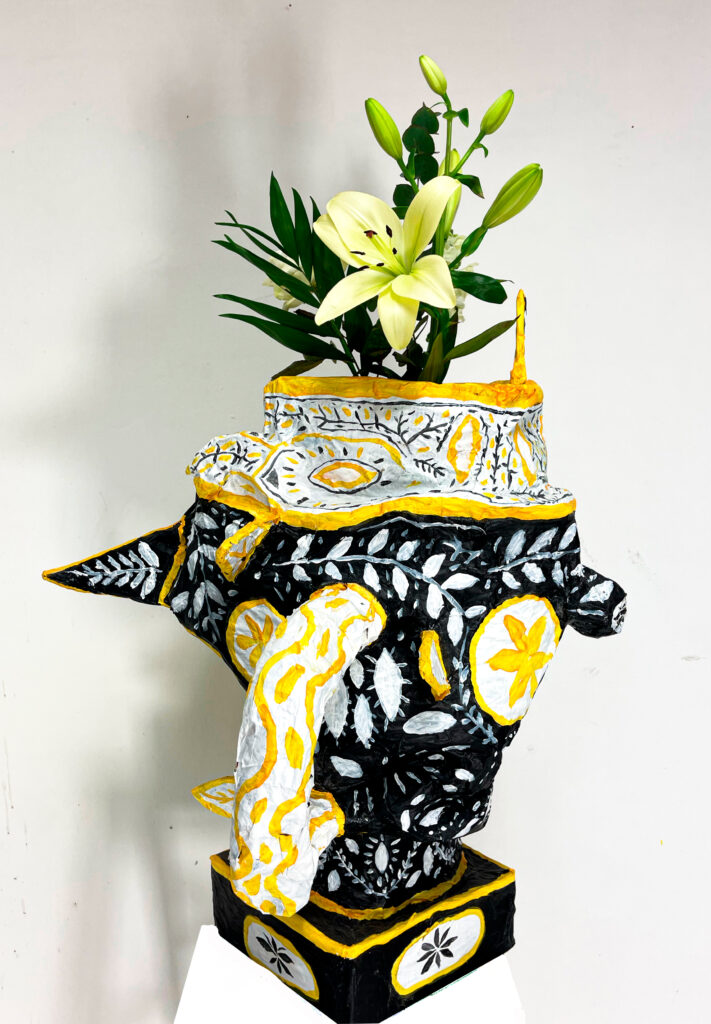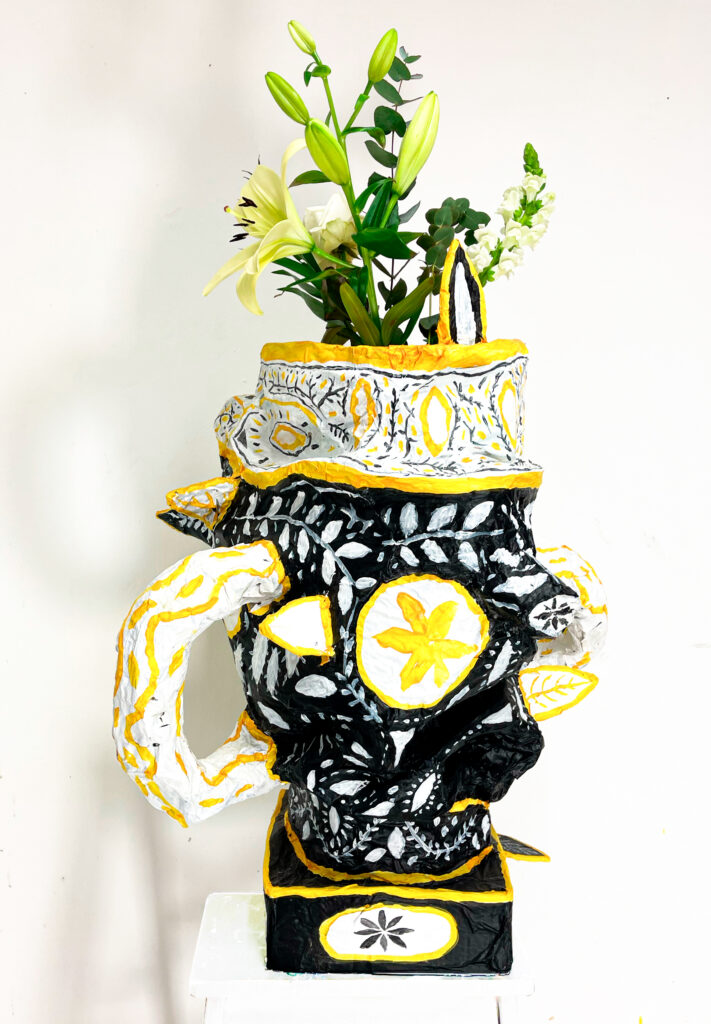 HOLDING ON TO NATURE #2
Paper, glue, wirenet, paint
Aprox. H145 cm W80cm W50cm
2022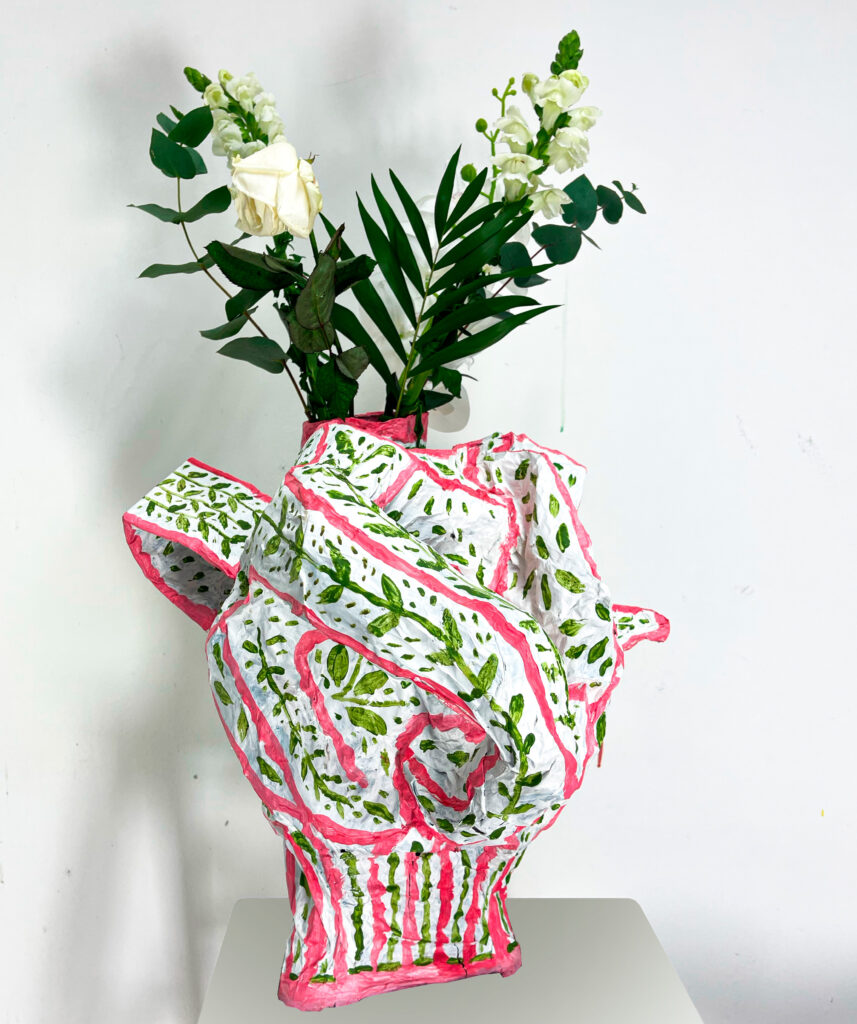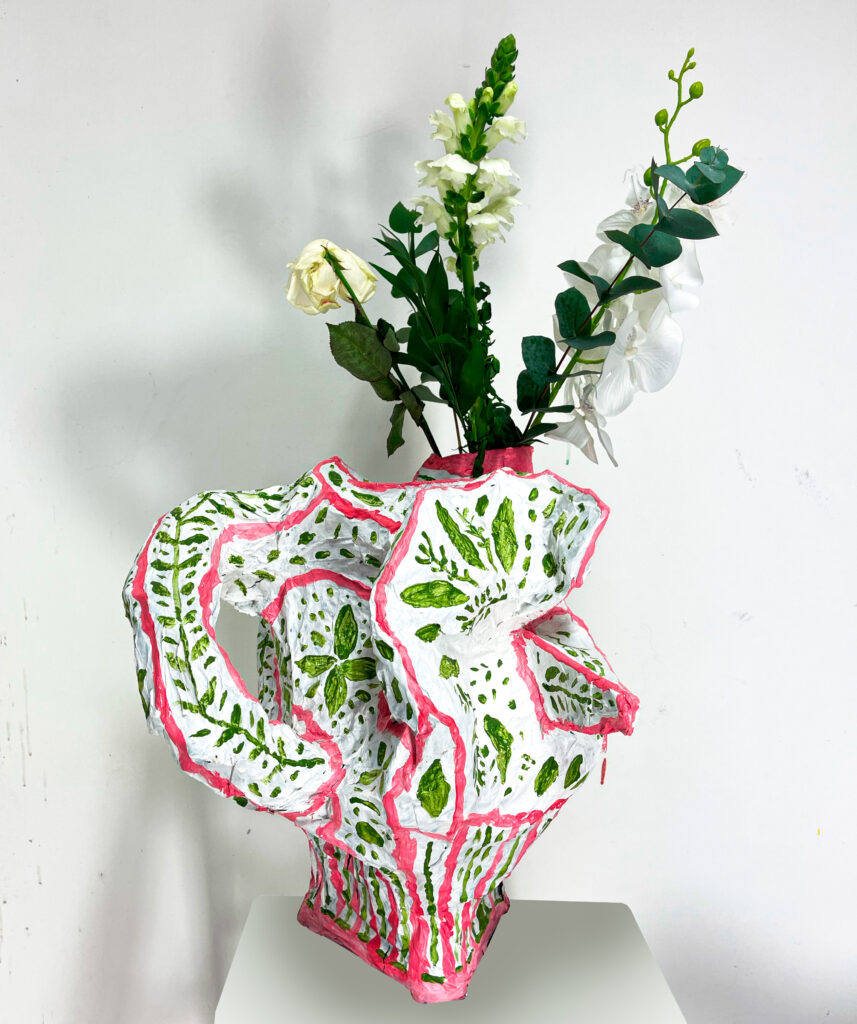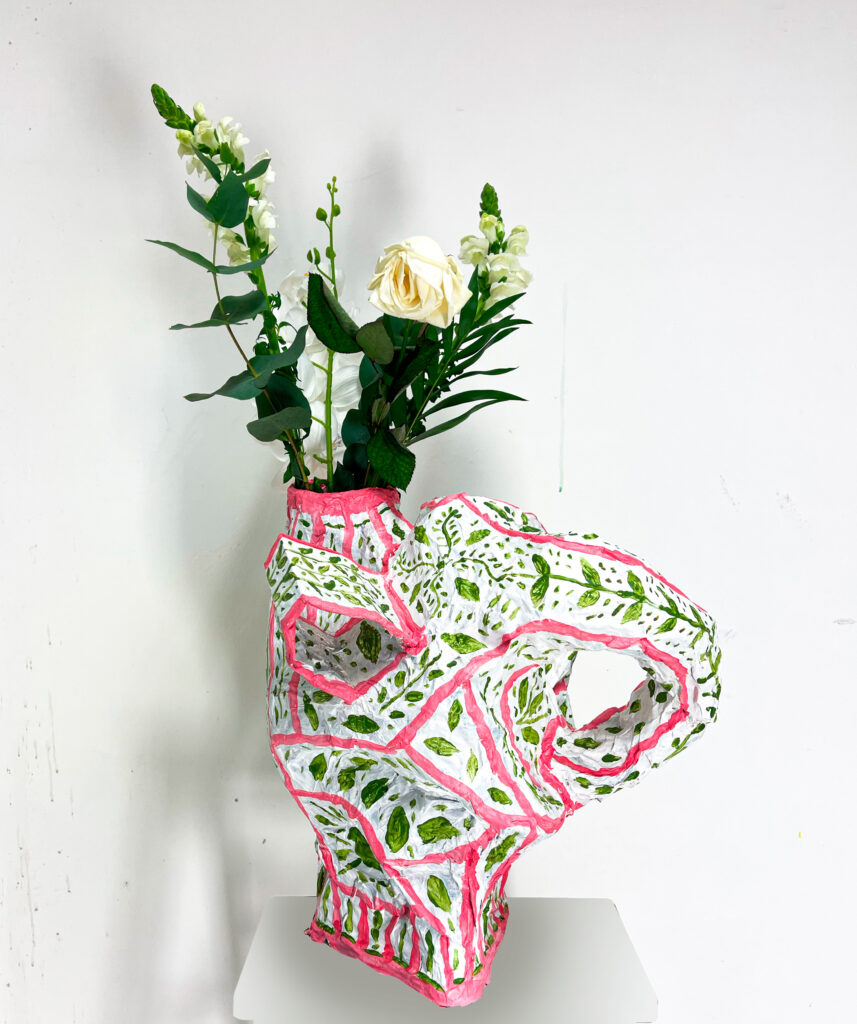 HOLDING ON TO NATURE #3
Paper, glue, wirenet, paint, flowers
Aprox. H85 cm W60cm W50cm
2022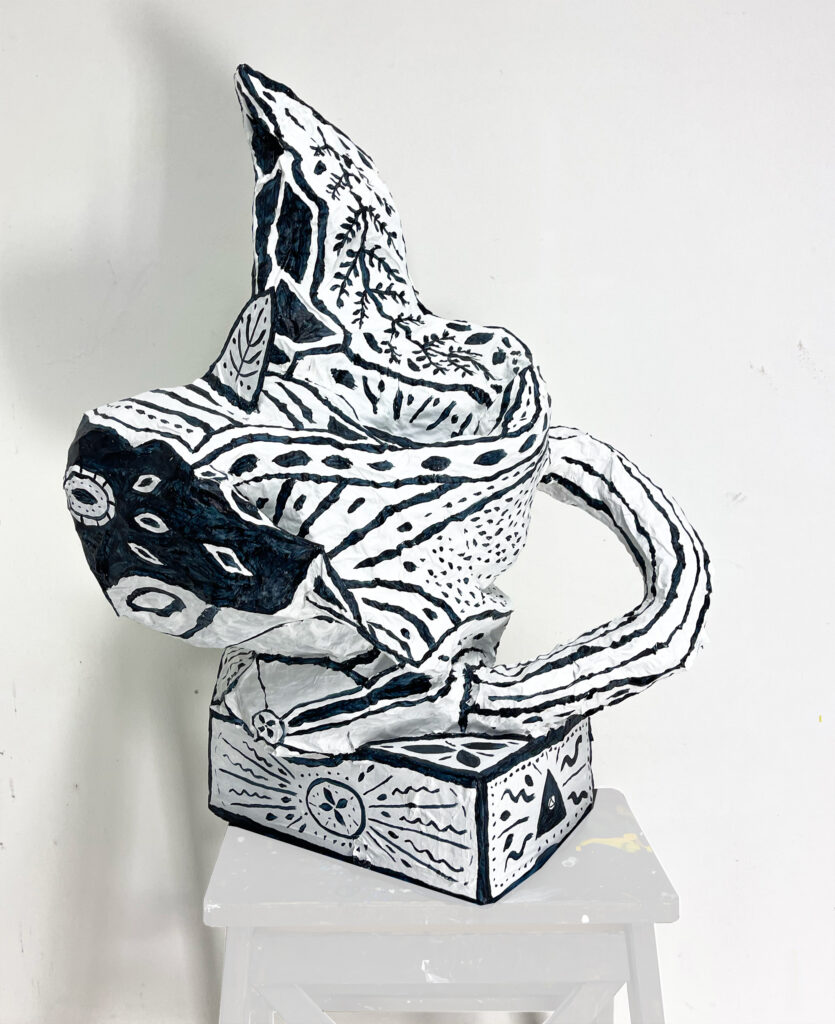 SIGNING OUT
Paper, glue, wirenet, paint, flowers
Aprox. H85 cm W60cm W50cm
2023
(Photograph from studio)