"I am a painter. My paintings have a strong abstract quality, sometimes with a figuration serving as an indicator for the representation. A wolf, a flower or an organic plant can appear in the midst of a chaotic yet serene scene carried out in an intuitive gesture. Recently I am also exploring the inner world to also including a spiritual dimension which I address in the choice of color."
SELECTION OF PAINTINGS
I always work in series. Either to examine a form, or a theme. Sometimes both.
In this series, which I have been working on for a couple of years, I am experimenting with the abstract quality. In many of my paintings it is almost impossible to see any figuration, in others, an expressive sign of an animal or a flower is visible. Throughout them all I am seeking to capture a view with no gravity. Brushstrokes, signs, gesture and color are floating, everything is in resolution, the world is finding a new gravity, I do not know where to hold on, I am falling.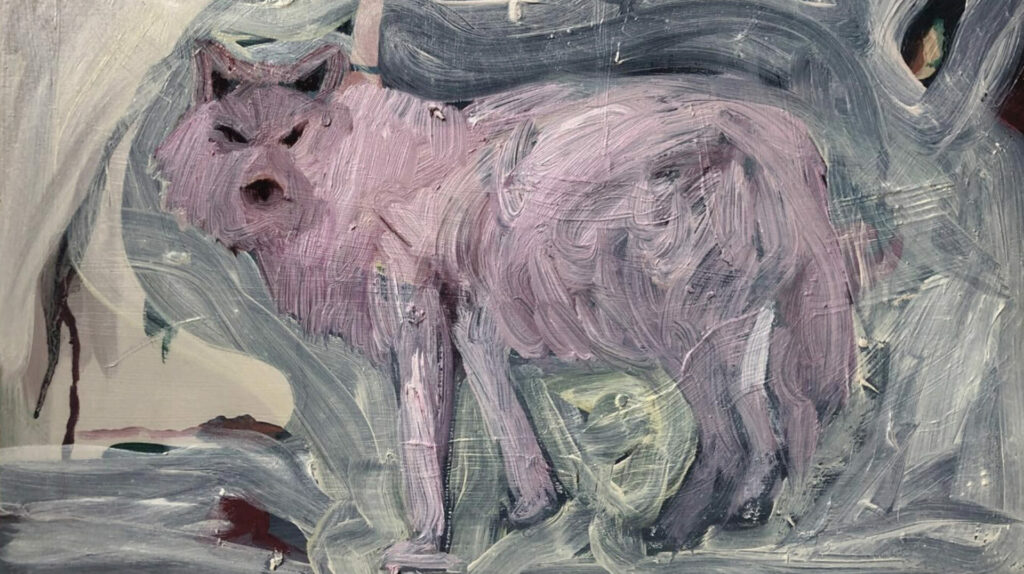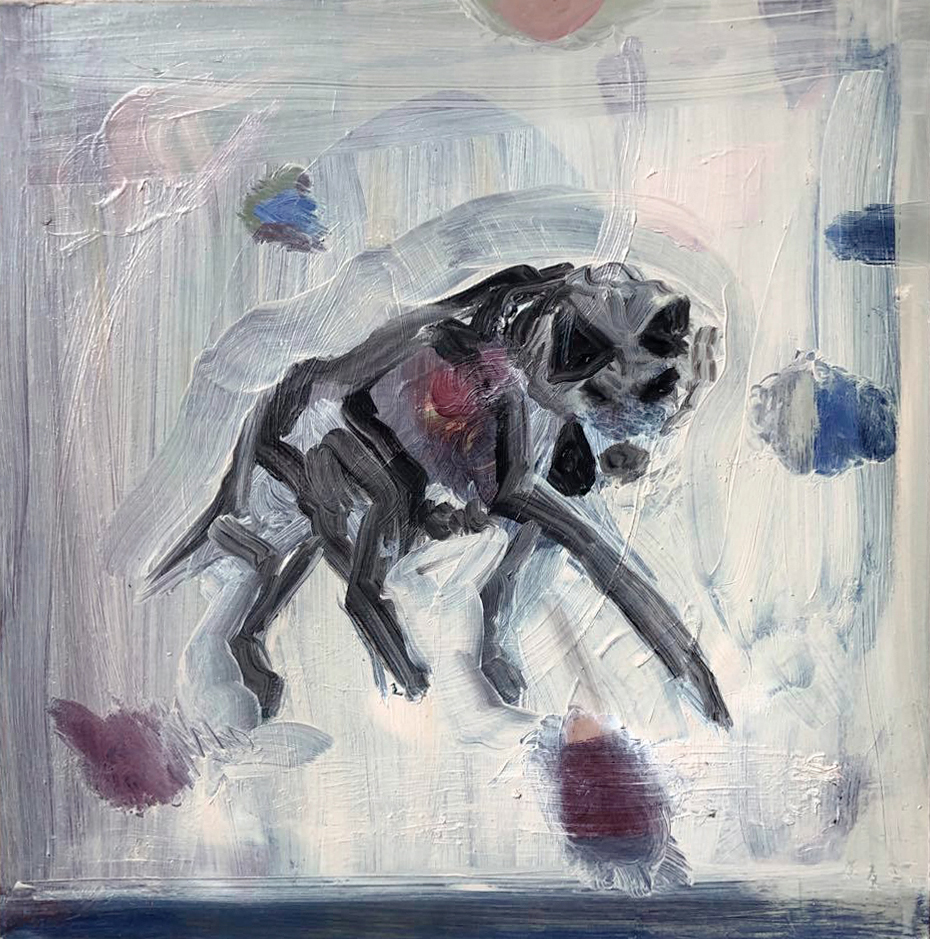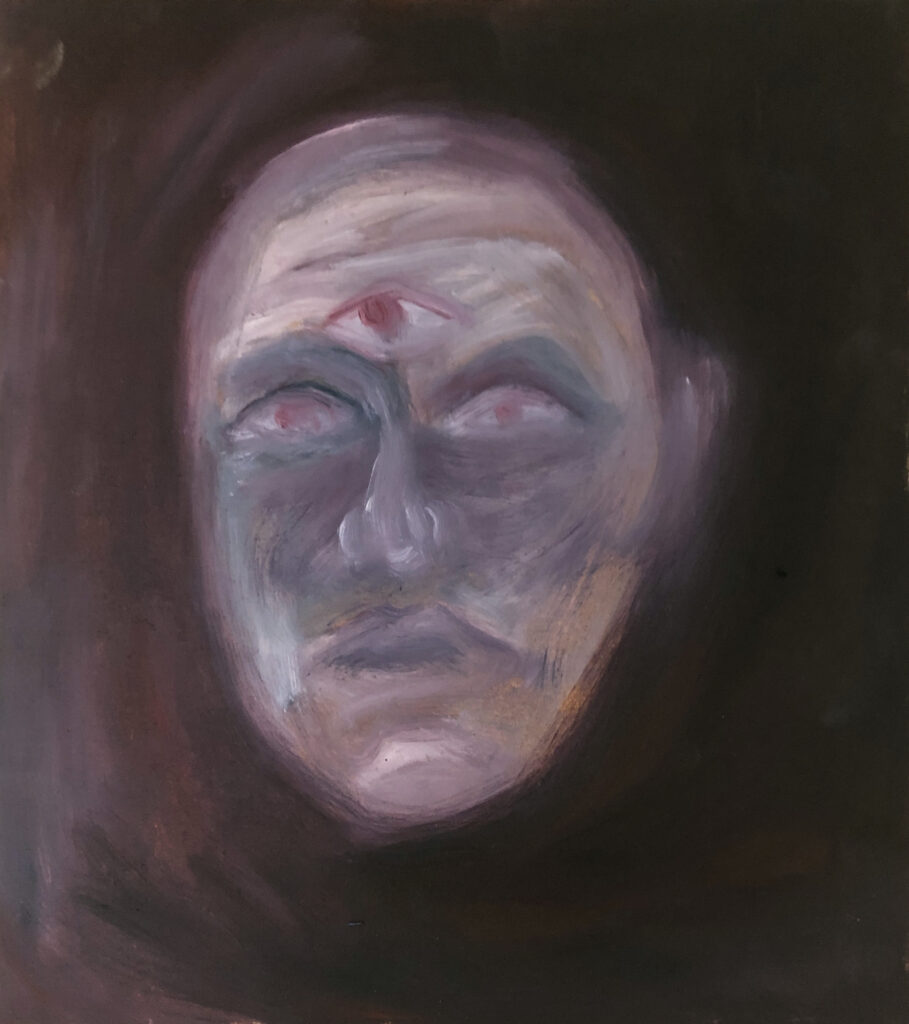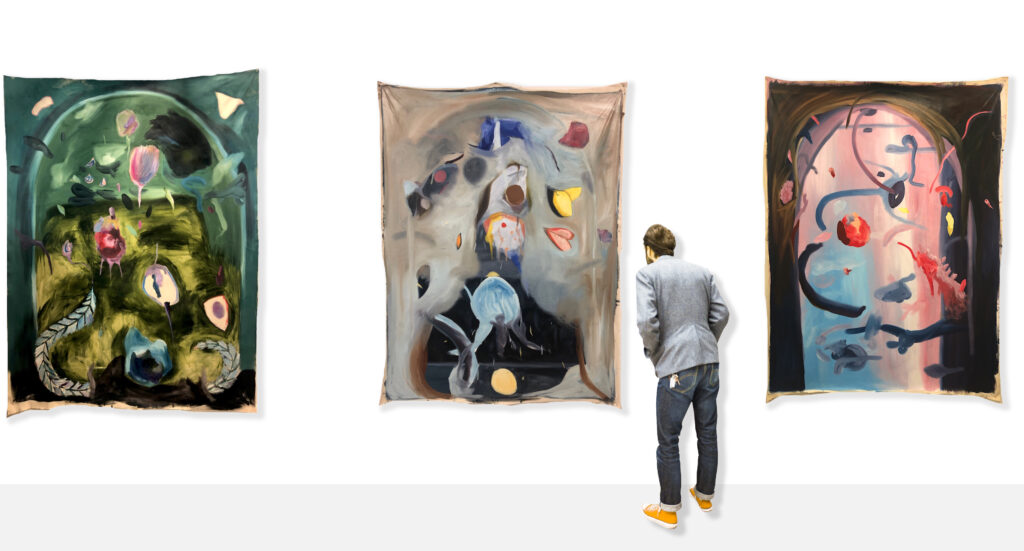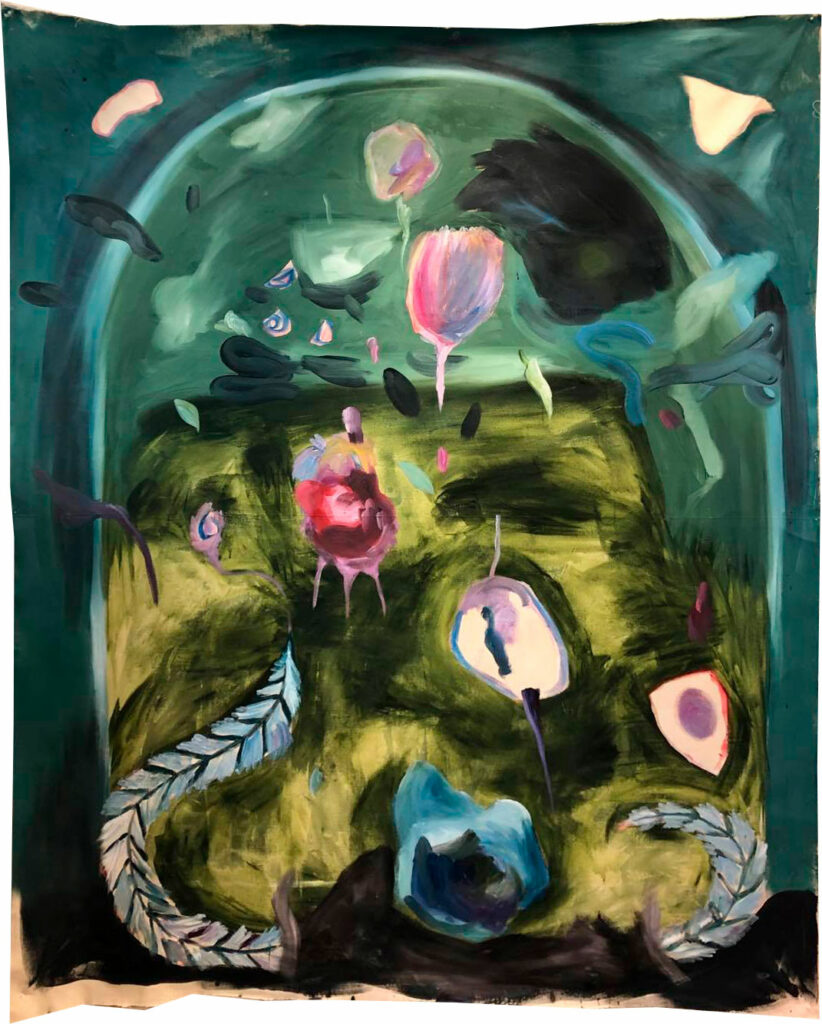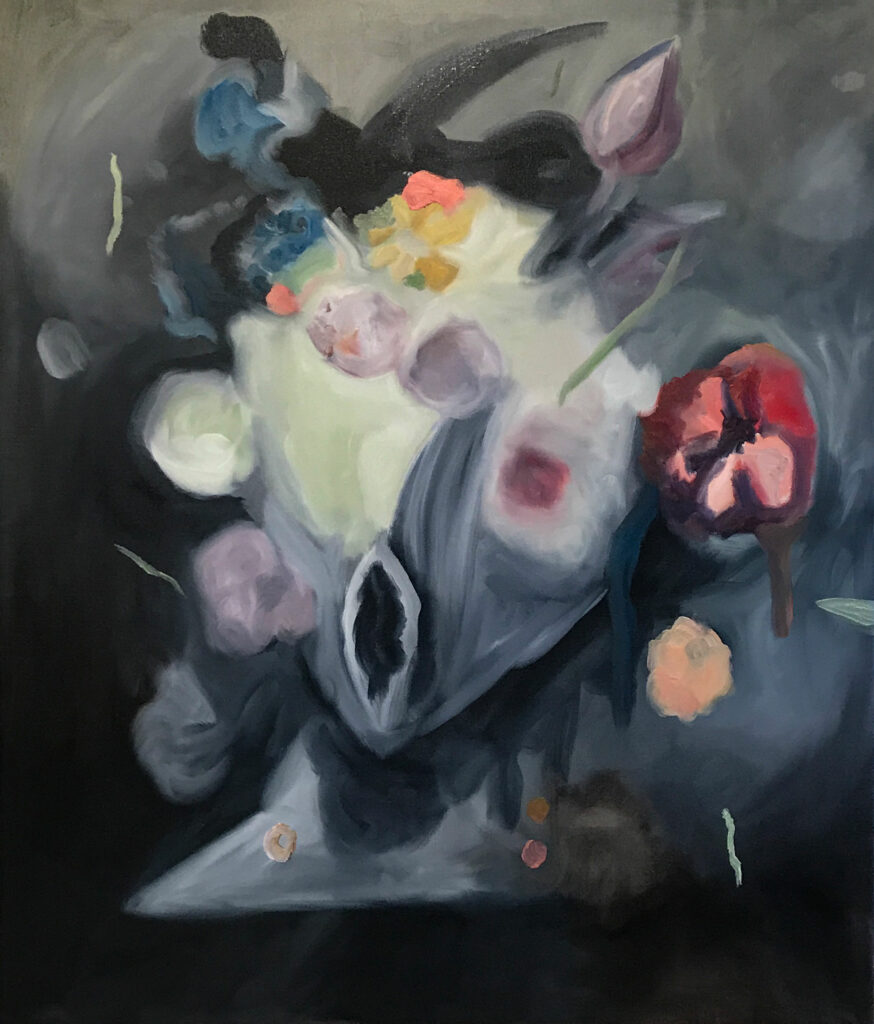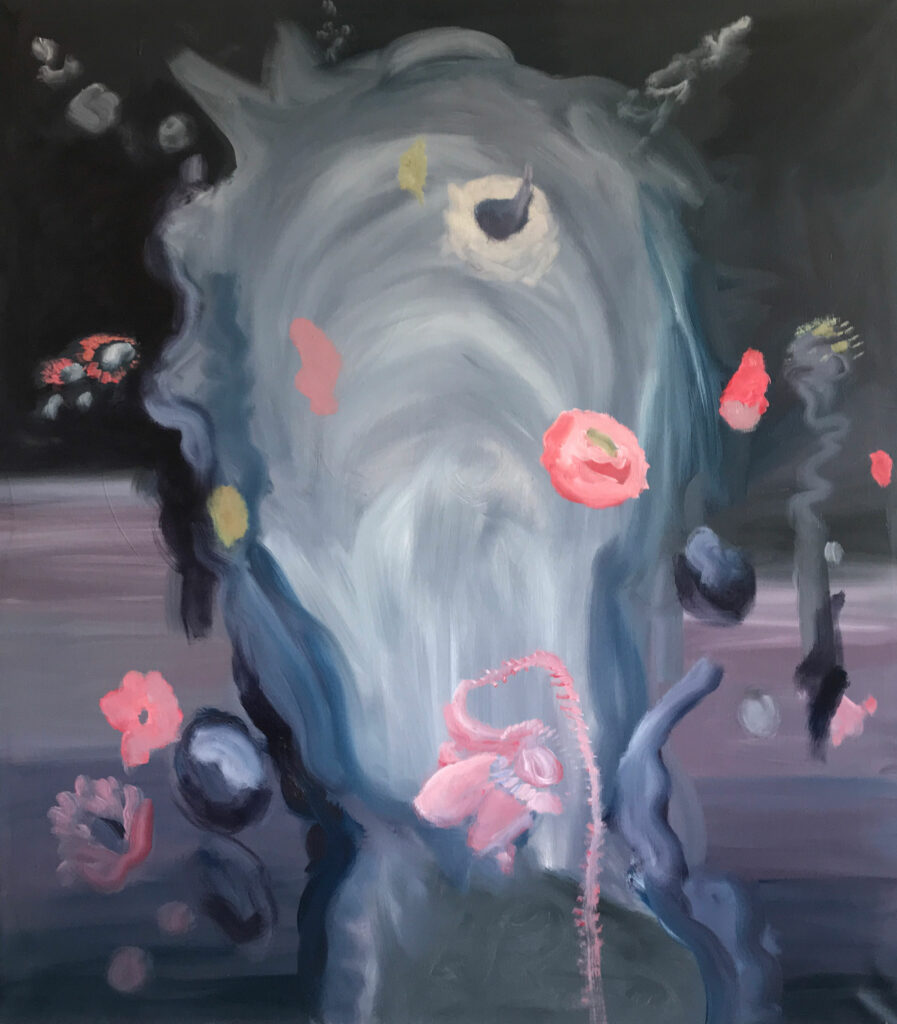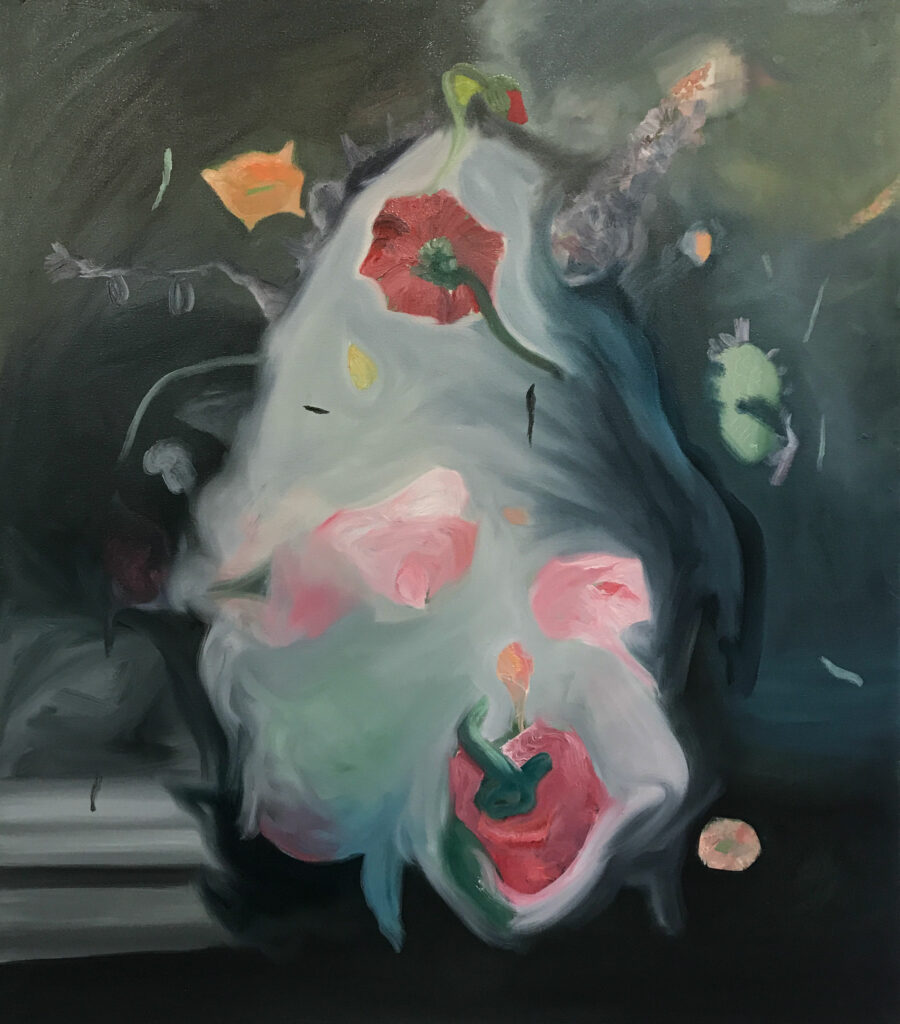 I have always had an interest for the abstract painting. The title for my dissertation at art school was: The accident in the painting, in which I reflected upon the paintings by Jackson Pollock and Francis Bacon. At the time I did not know what profound impact the research would have on my own paintings, both painters have had a tremendous inspiration for finding a way in an intuitive and spontaniuos gesture allowing the figuration to be part of a narrative.
However, it was not till 2018 (I graduated in 2010) I let the expressive abstract and coloristic painting to fully explode. I was at the residency in Bethanien in Berlin where I went into what seems like years of impression expressed in large scale expressive paintings.