Haunted
Popup exhibition
Filmstation Værløse
2019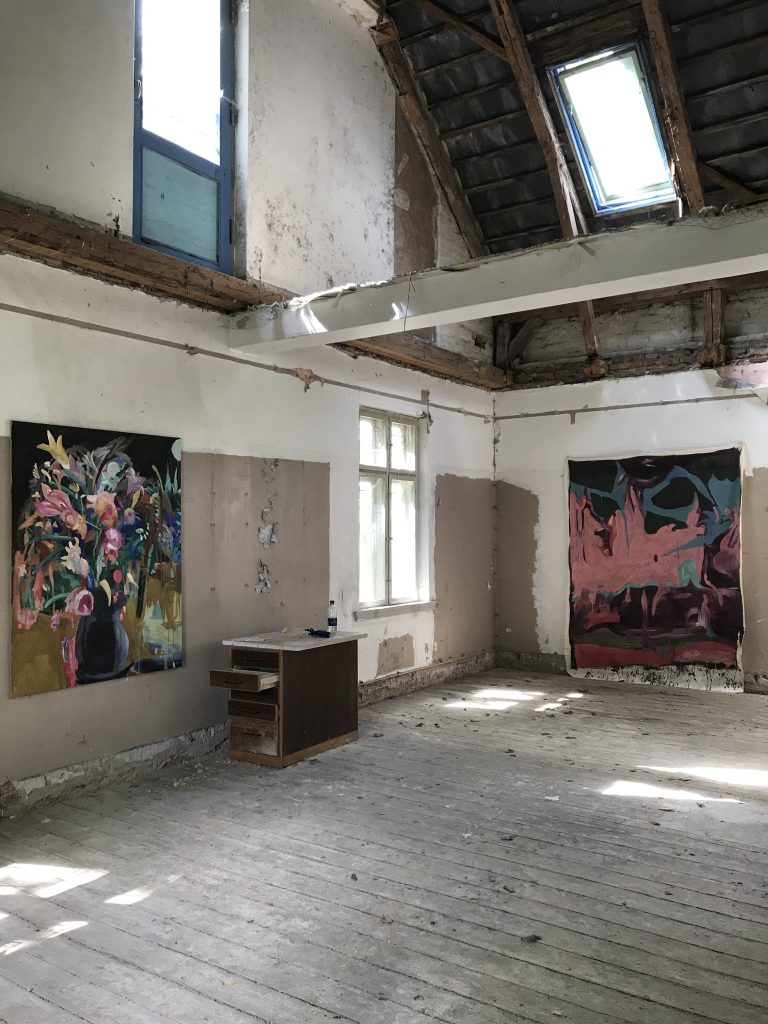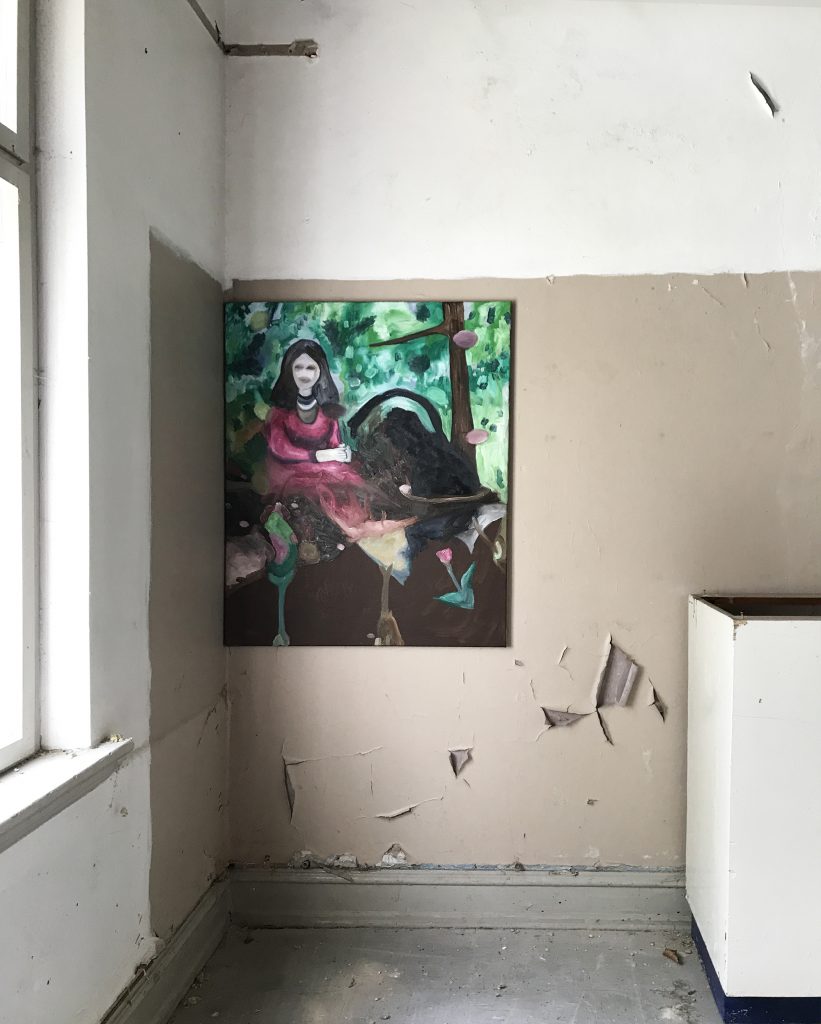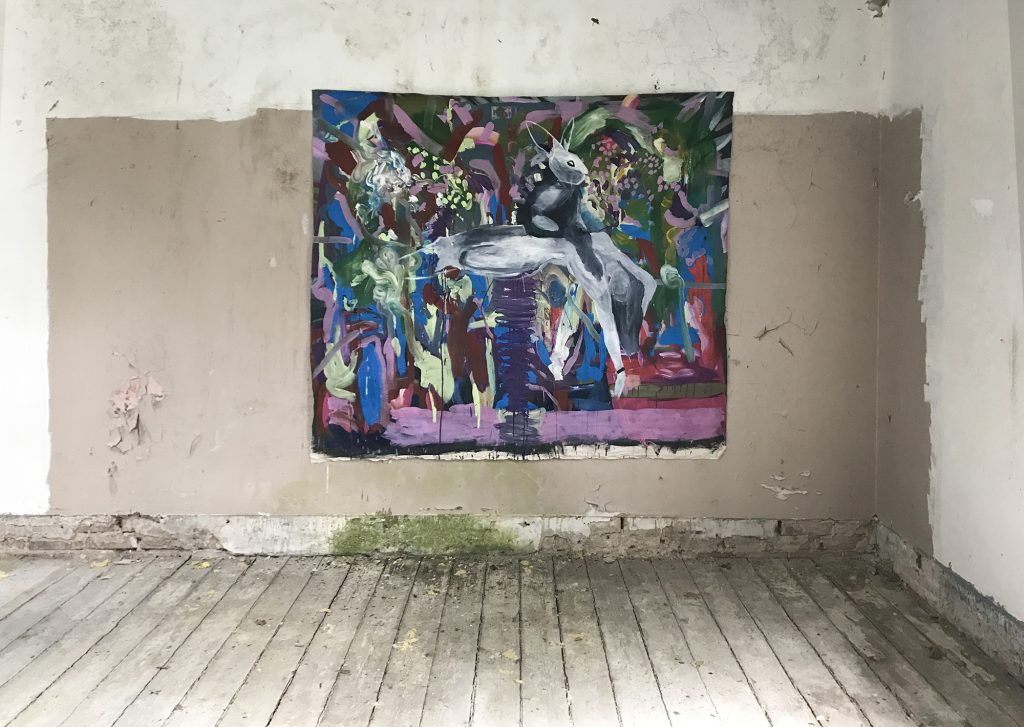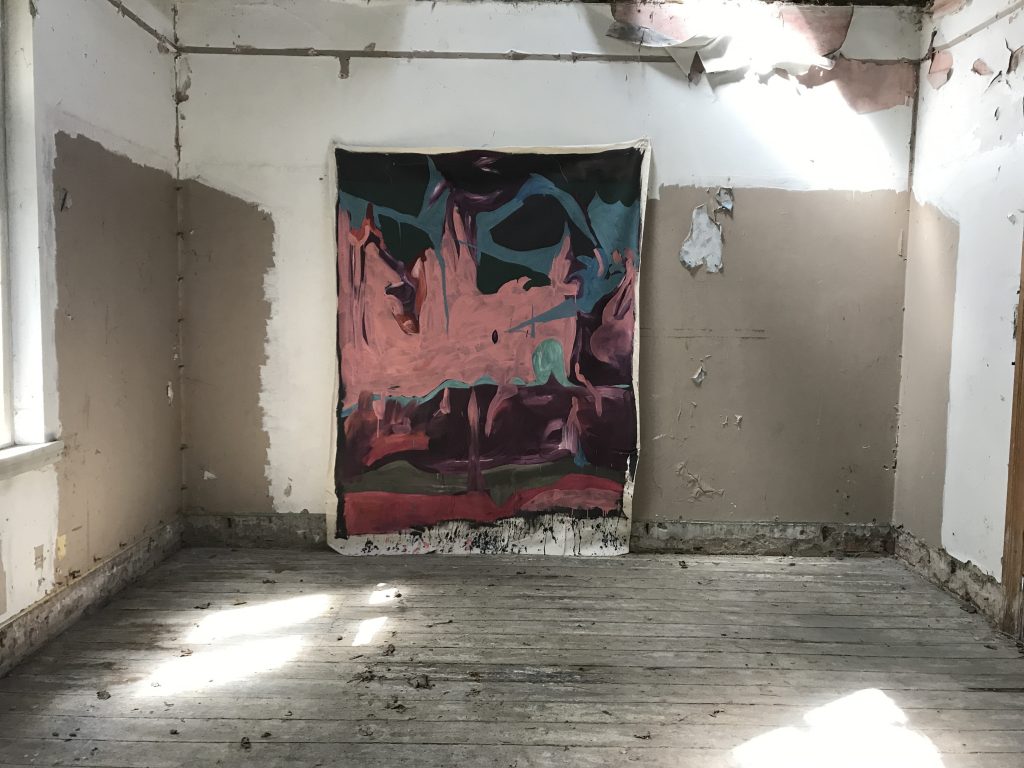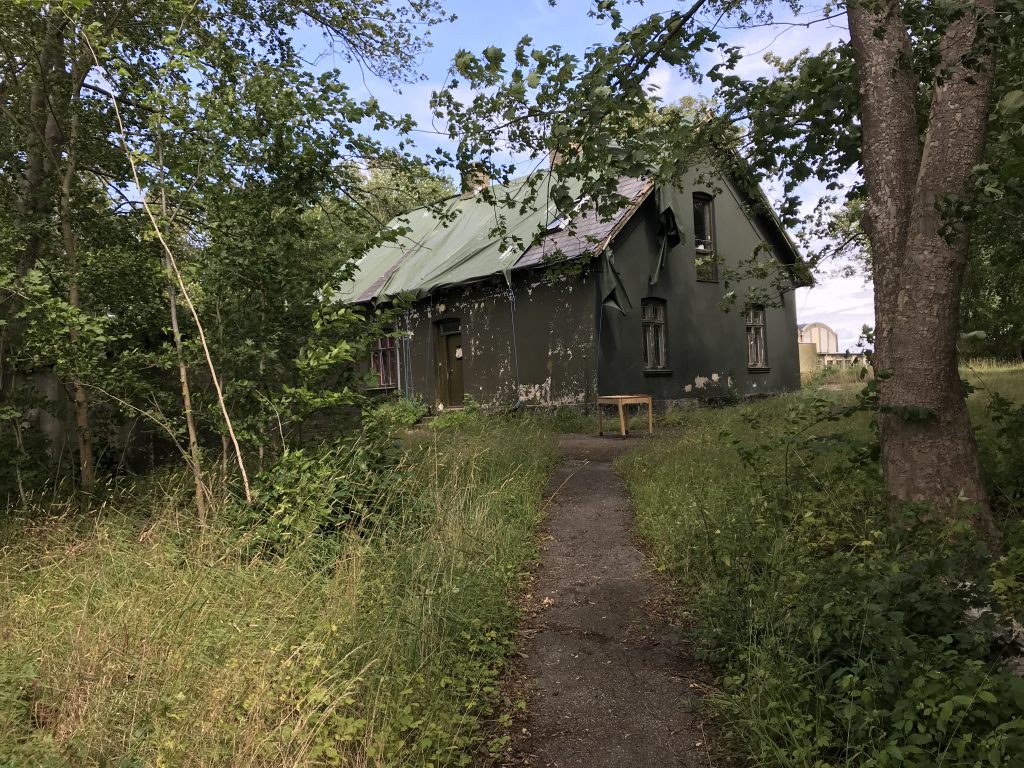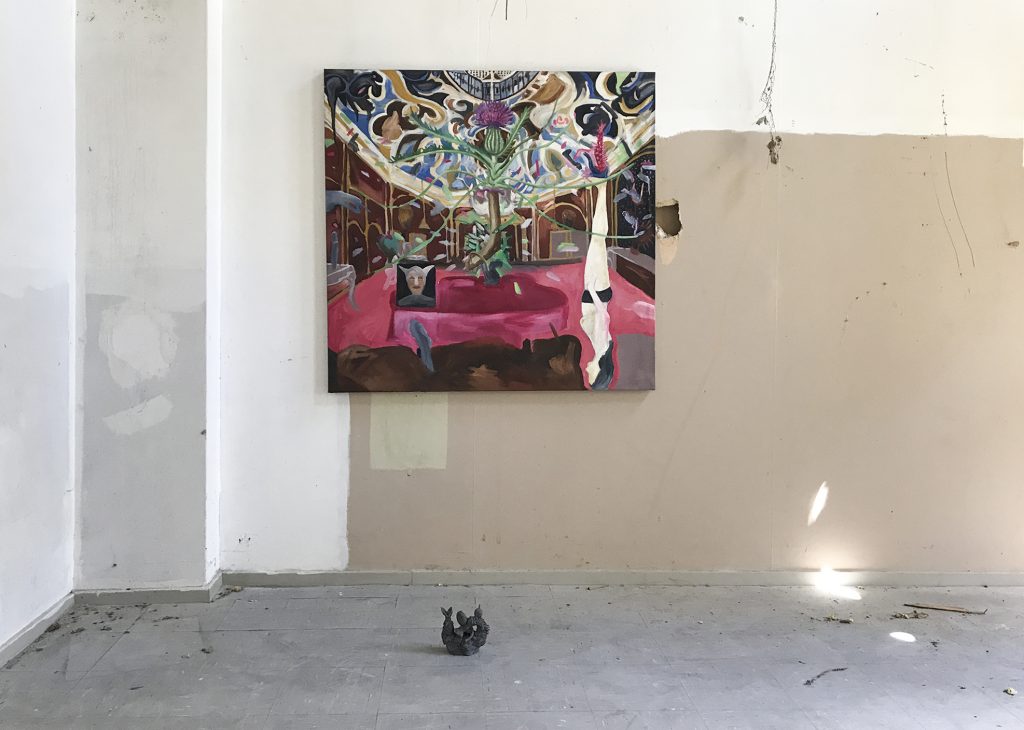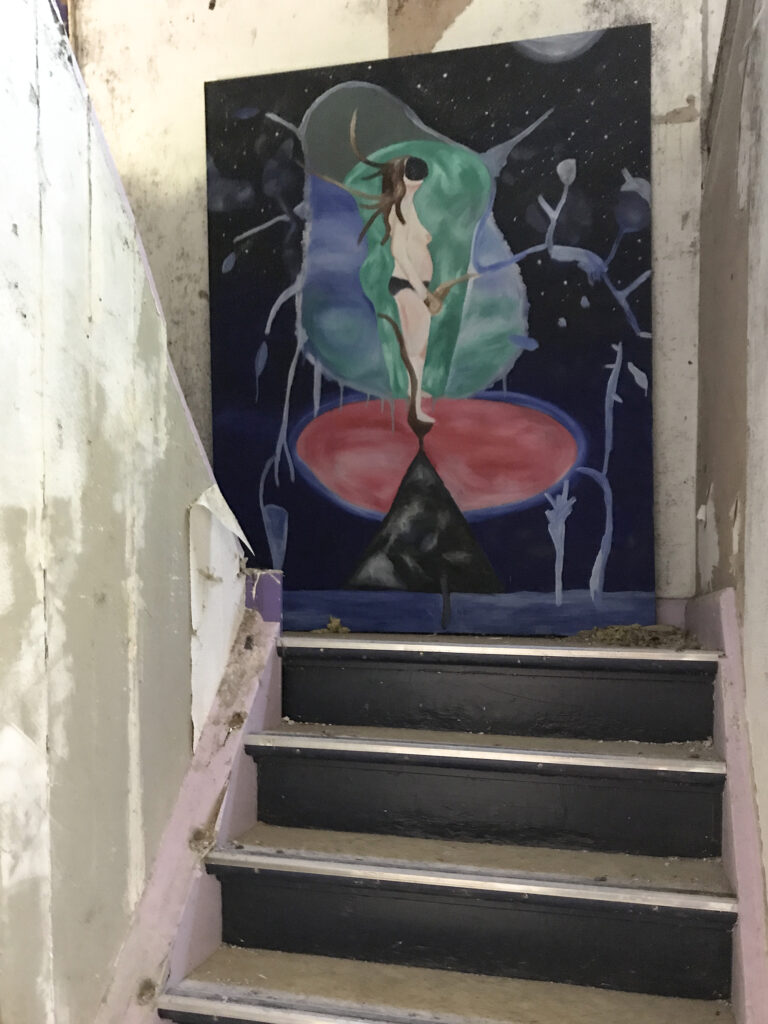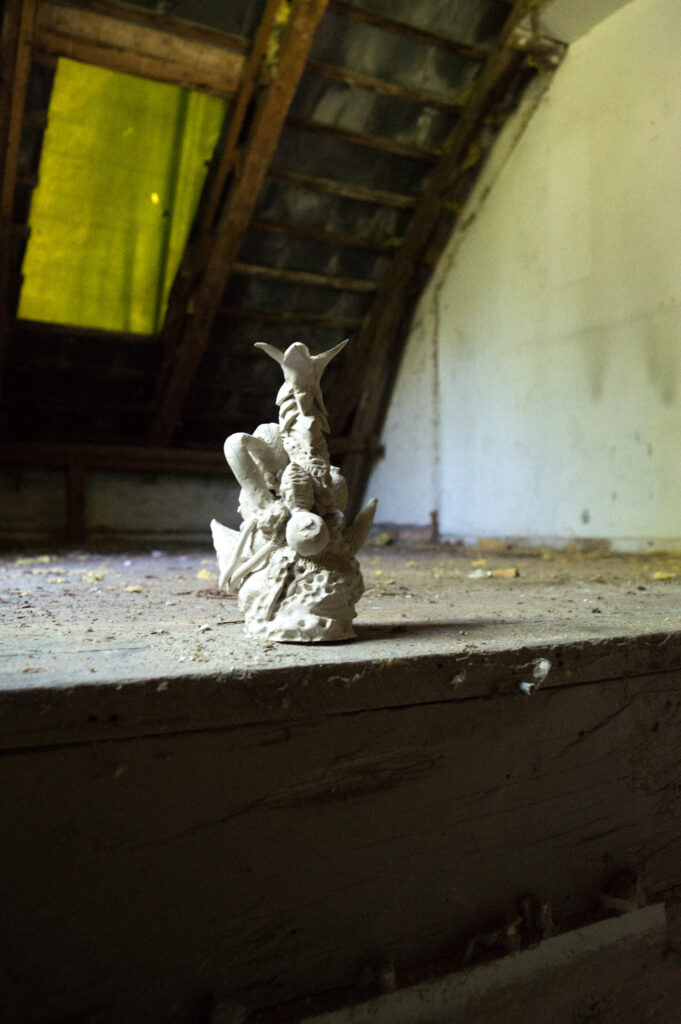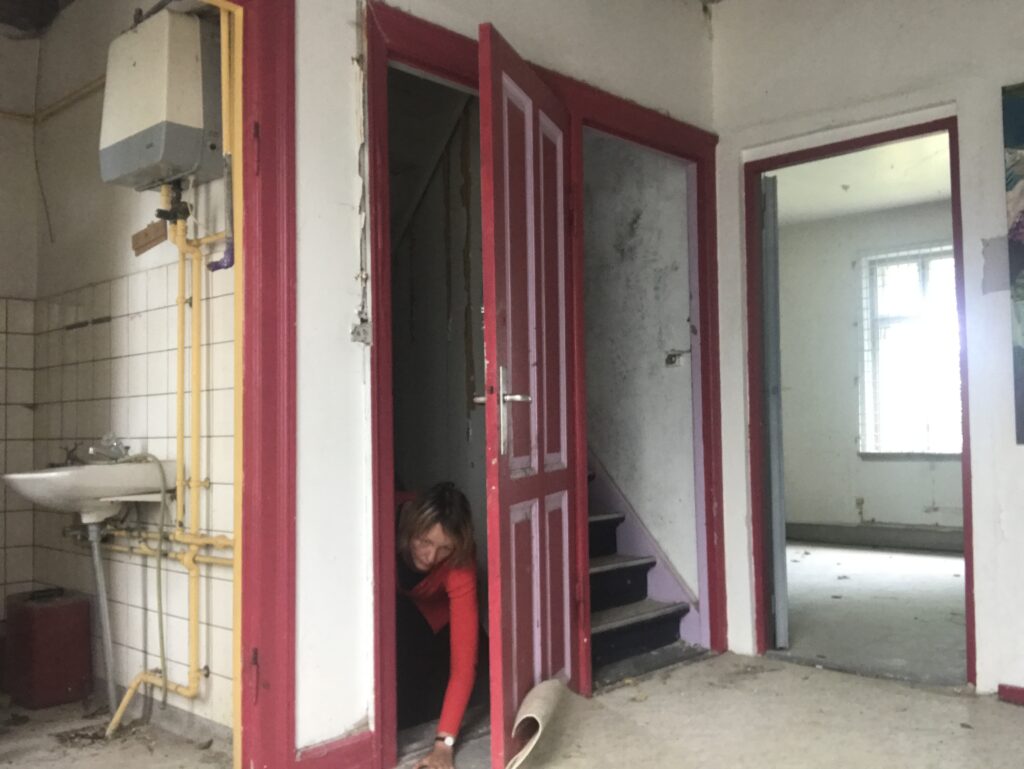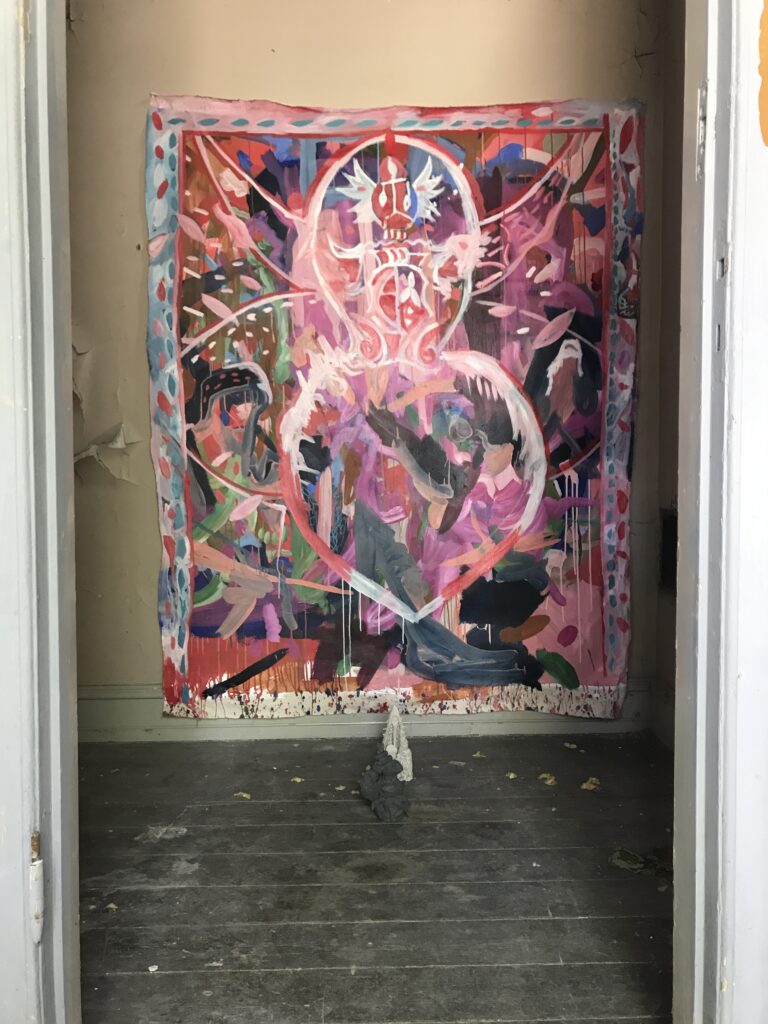 A room has a voice, and a house has a body. During a weekend a popup exhibition and performance takes place inside an abounded house located at the previous airbase Værløse in Denmark.

The floor between the first floor and the second floor is removed. The roof is covered in green plastic hold down by blue robes attached to wood beams. It is not obvious whether the house is about to be taken down, or if it is reconstructed.

The selection of the house is a manifestation of Drøschler´s interest in adding a scenegraphic context to her paintings. The context thus become an extension of the experience of the painting, by bringing in a narrative and a atmosphere.

Due to the condition of the house Drøschler argues that the dimension in between decomposition and reconstruction is difficult to distinguish. An ideal metaphor for her interest in bringing her own story and emotions into the canvas and rooms, as she is driven by an idea rooted in the philosopher Martha Nussbaum. Nussbaum arguments that it is significant and important to engage yourself in your emotions, and in specific in fear, in order to move forward as an individual and as a collective. If not we will be deconstructed as a democracy. Further, Nussbaum argues that vulnerability is an essential experience, and that to be open to the world – precisely in its capacity to harm or injure – is a fundamental part of not just being human but being good.[