WE ARE HERE JUST FOR A MOMENT
Sophienholm
2017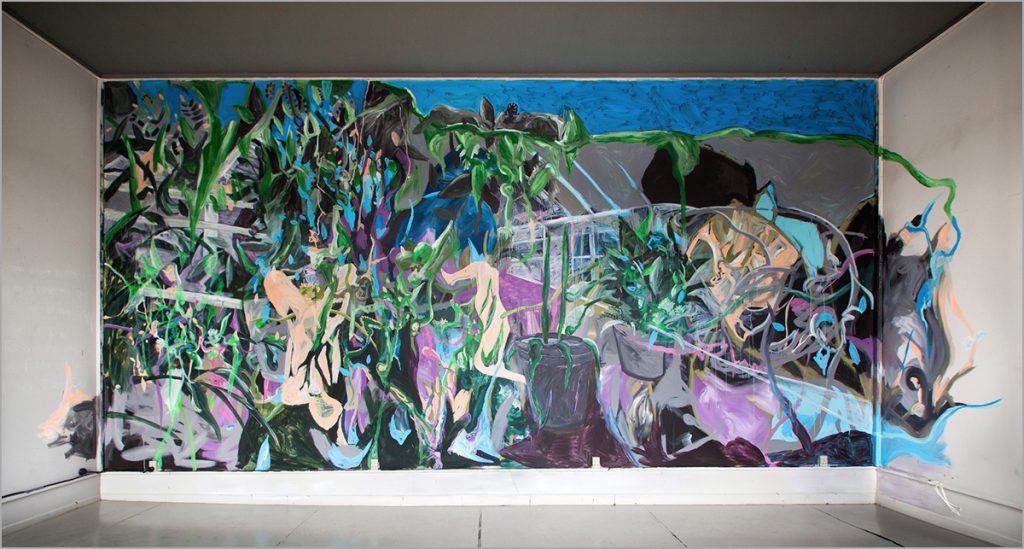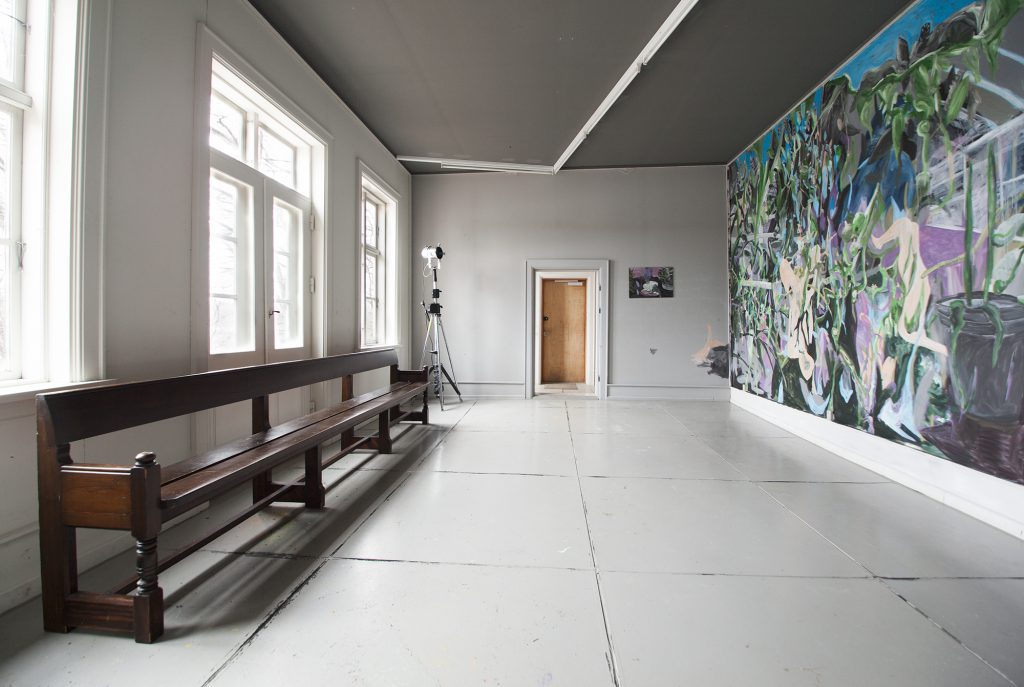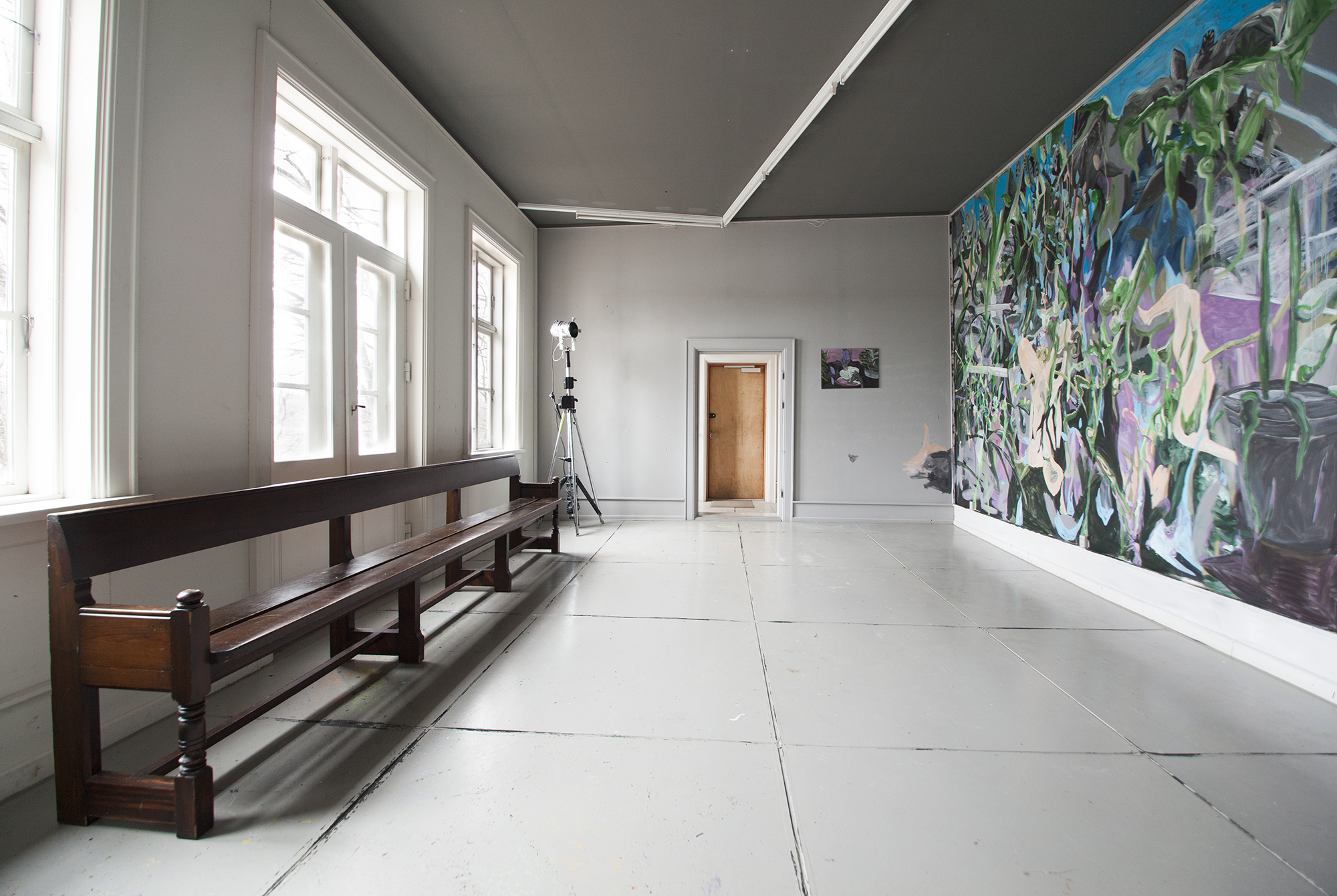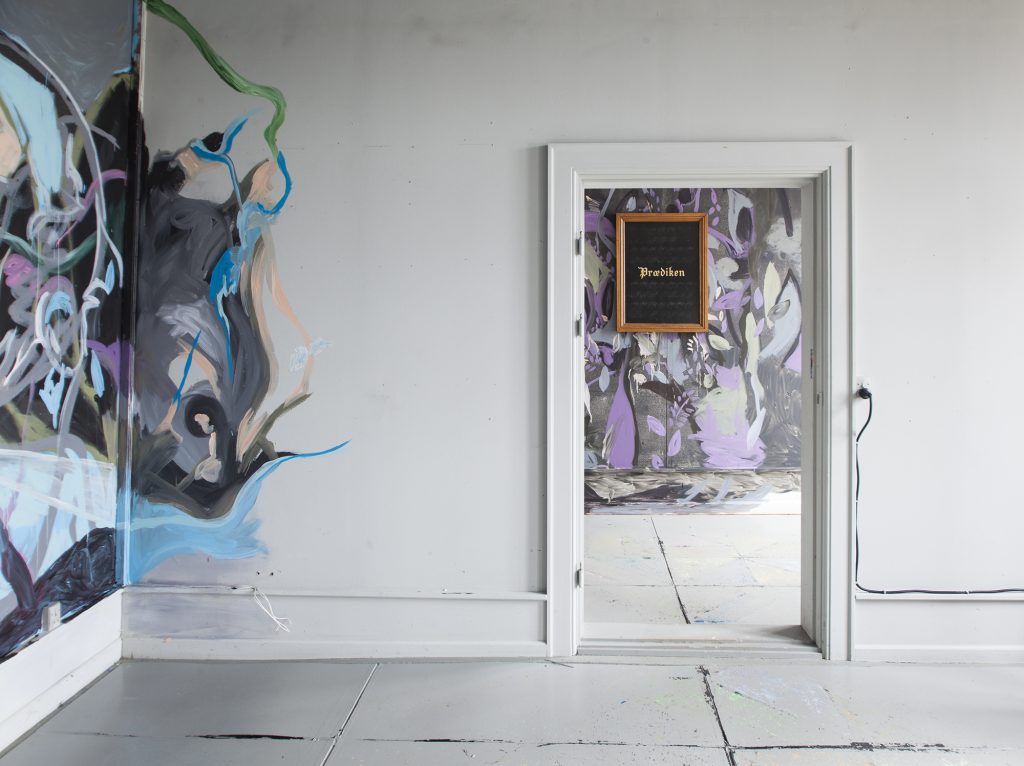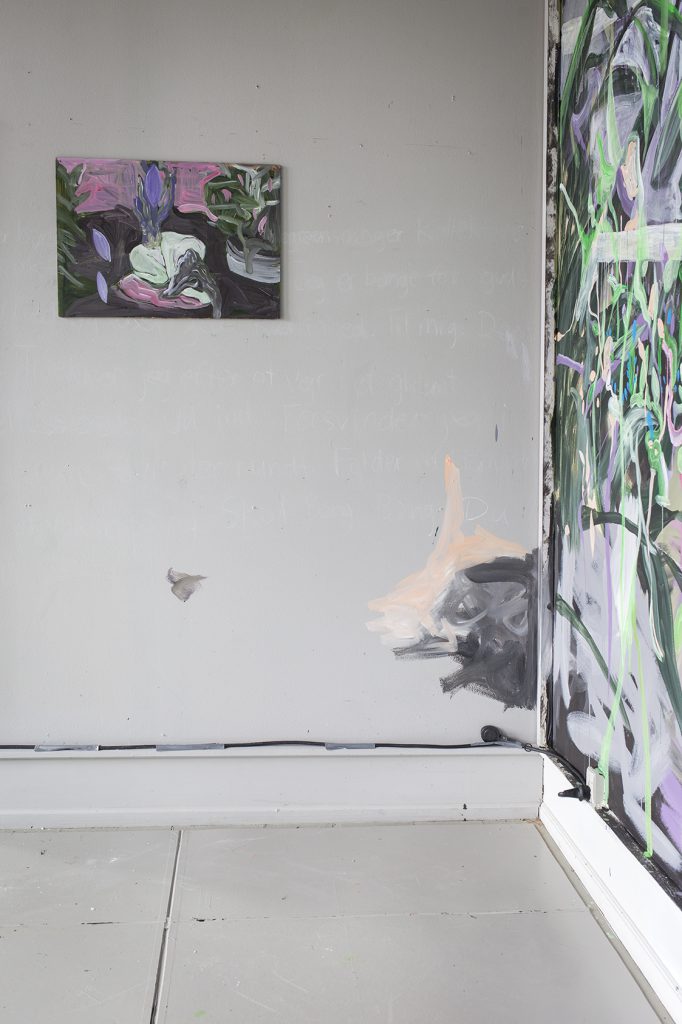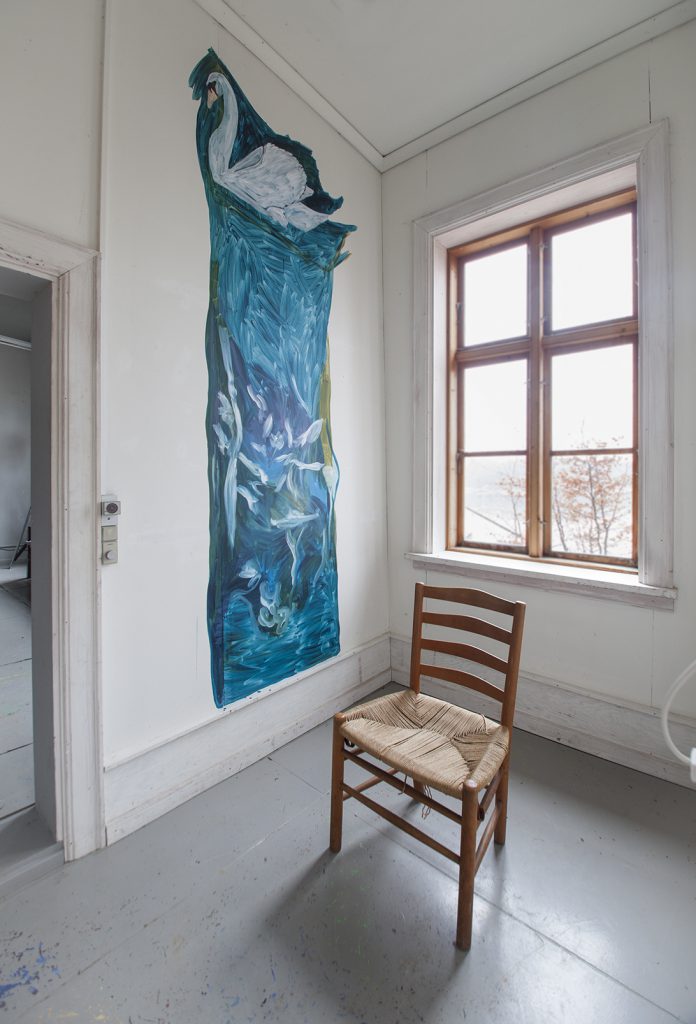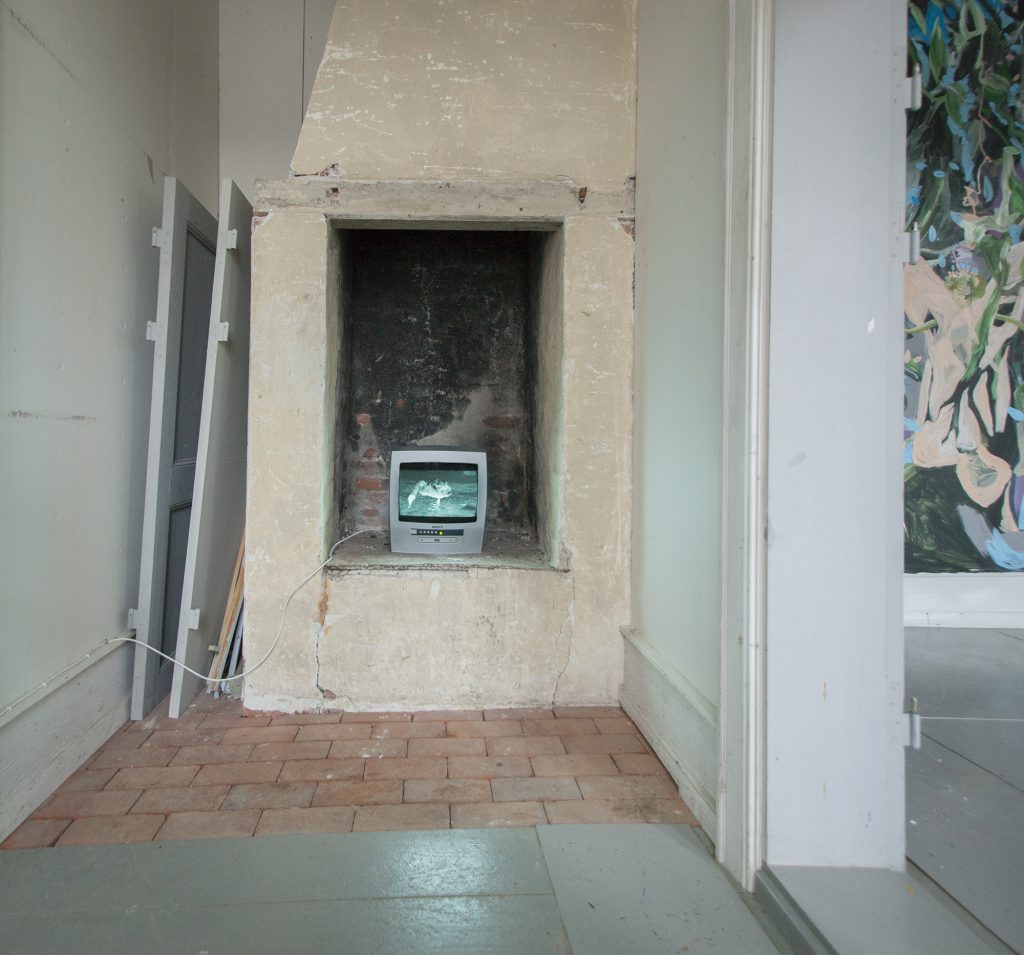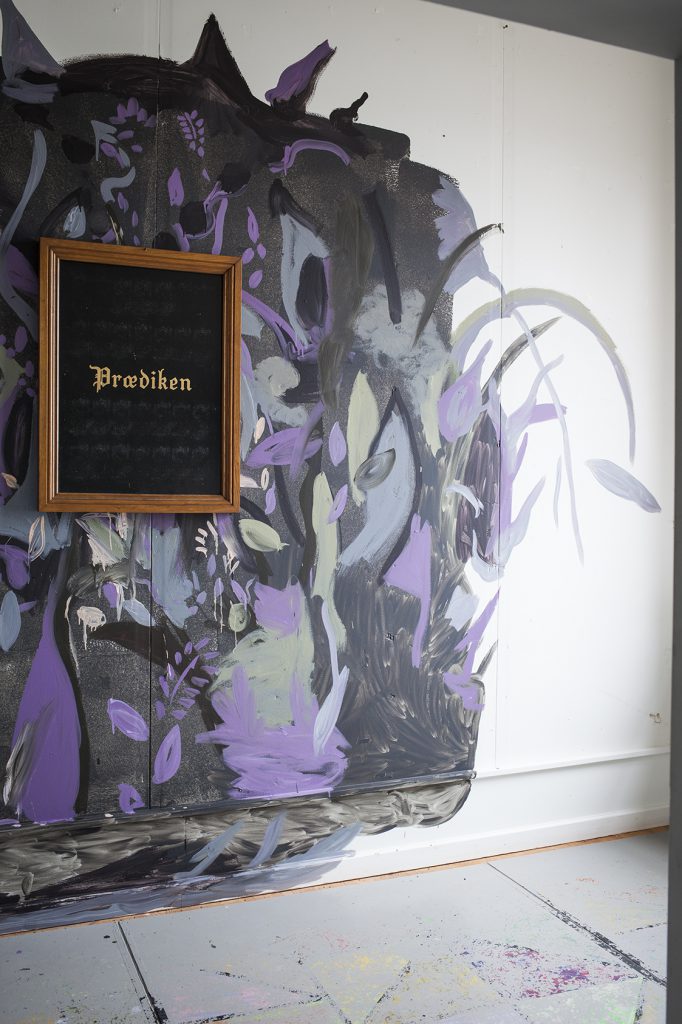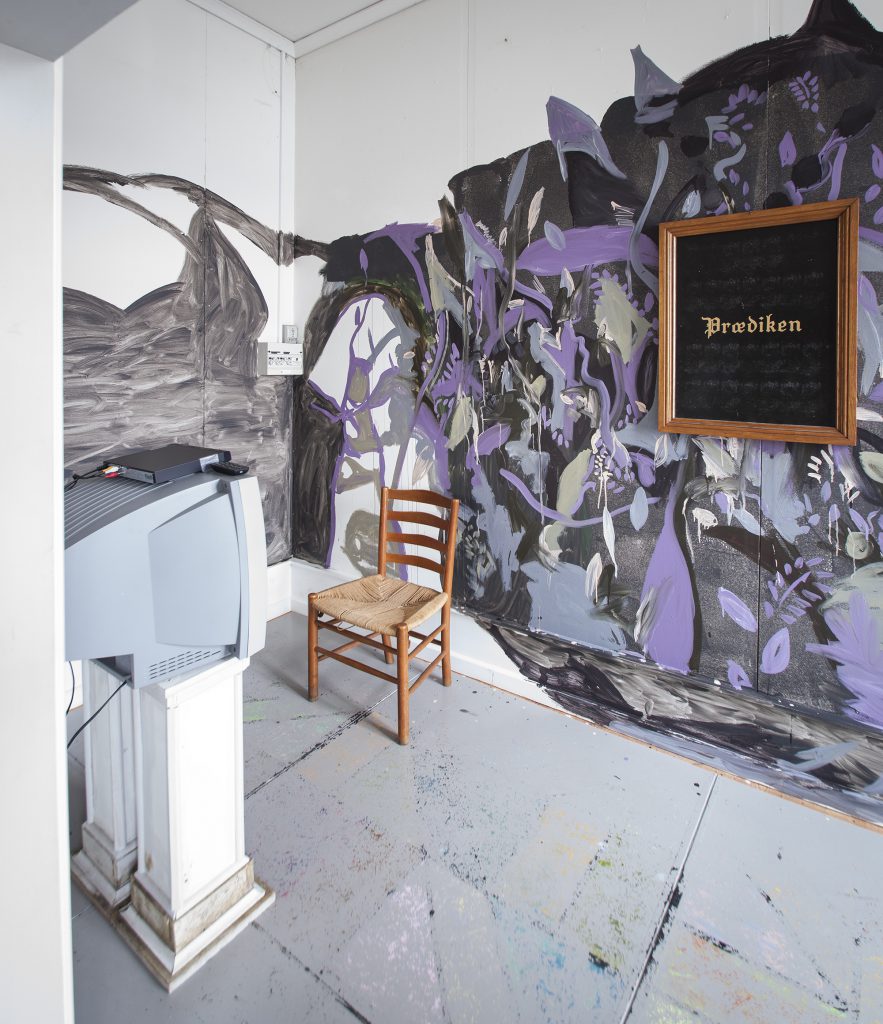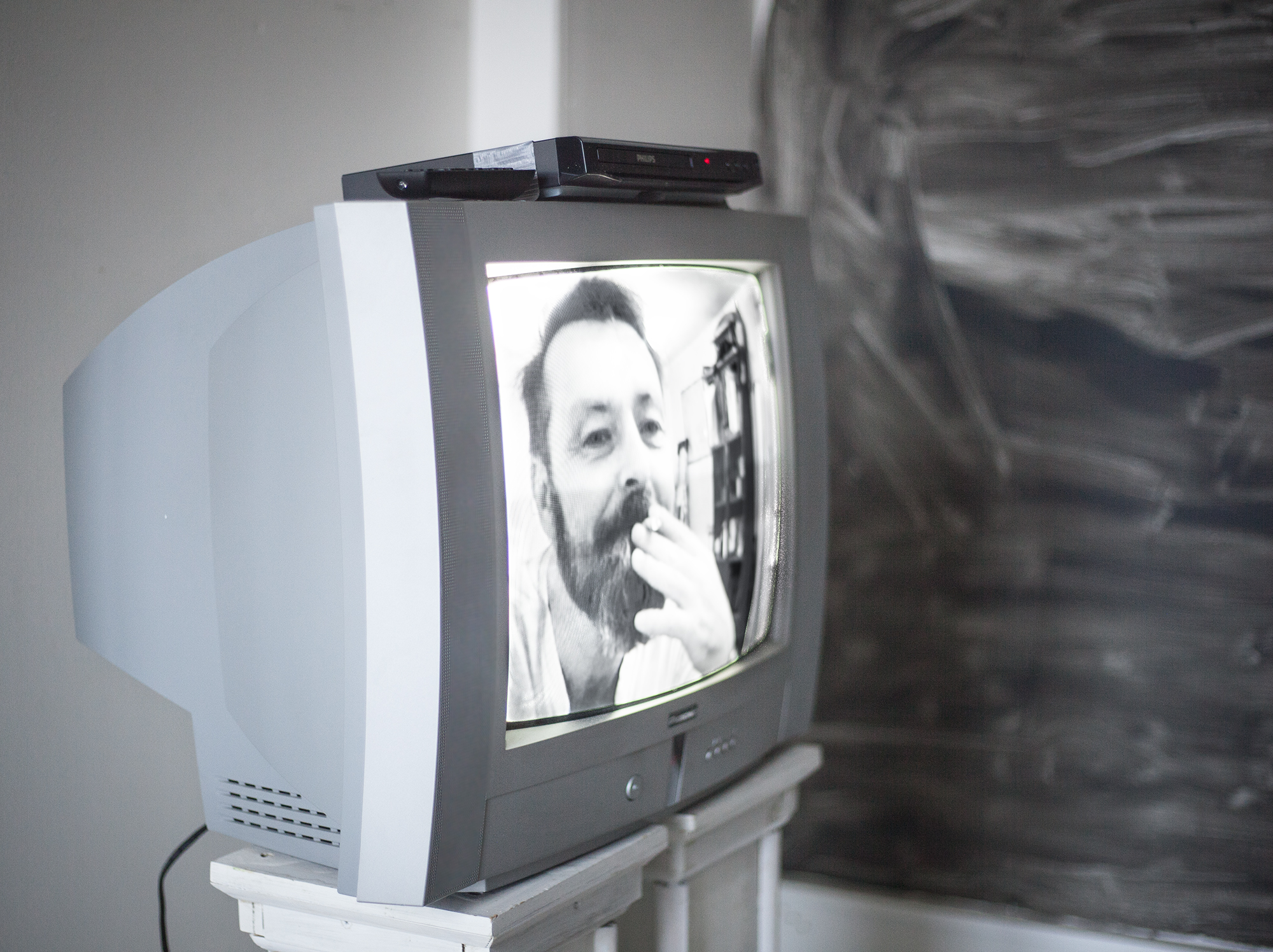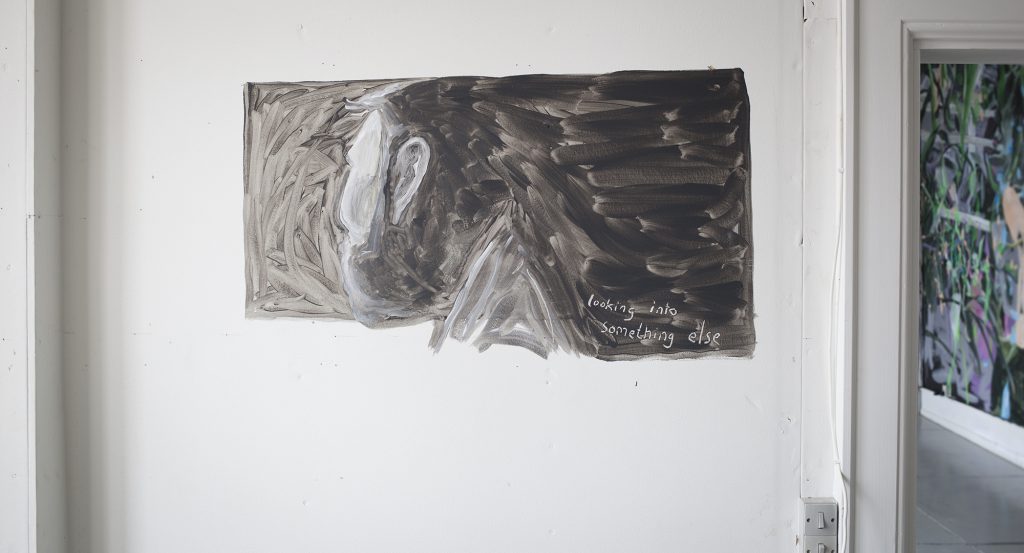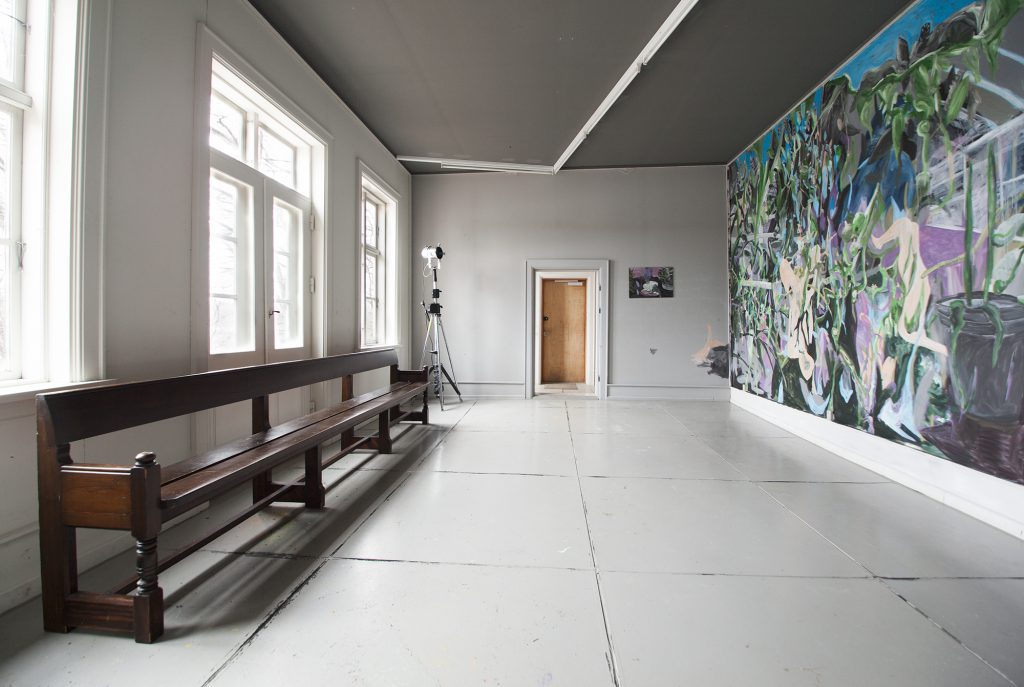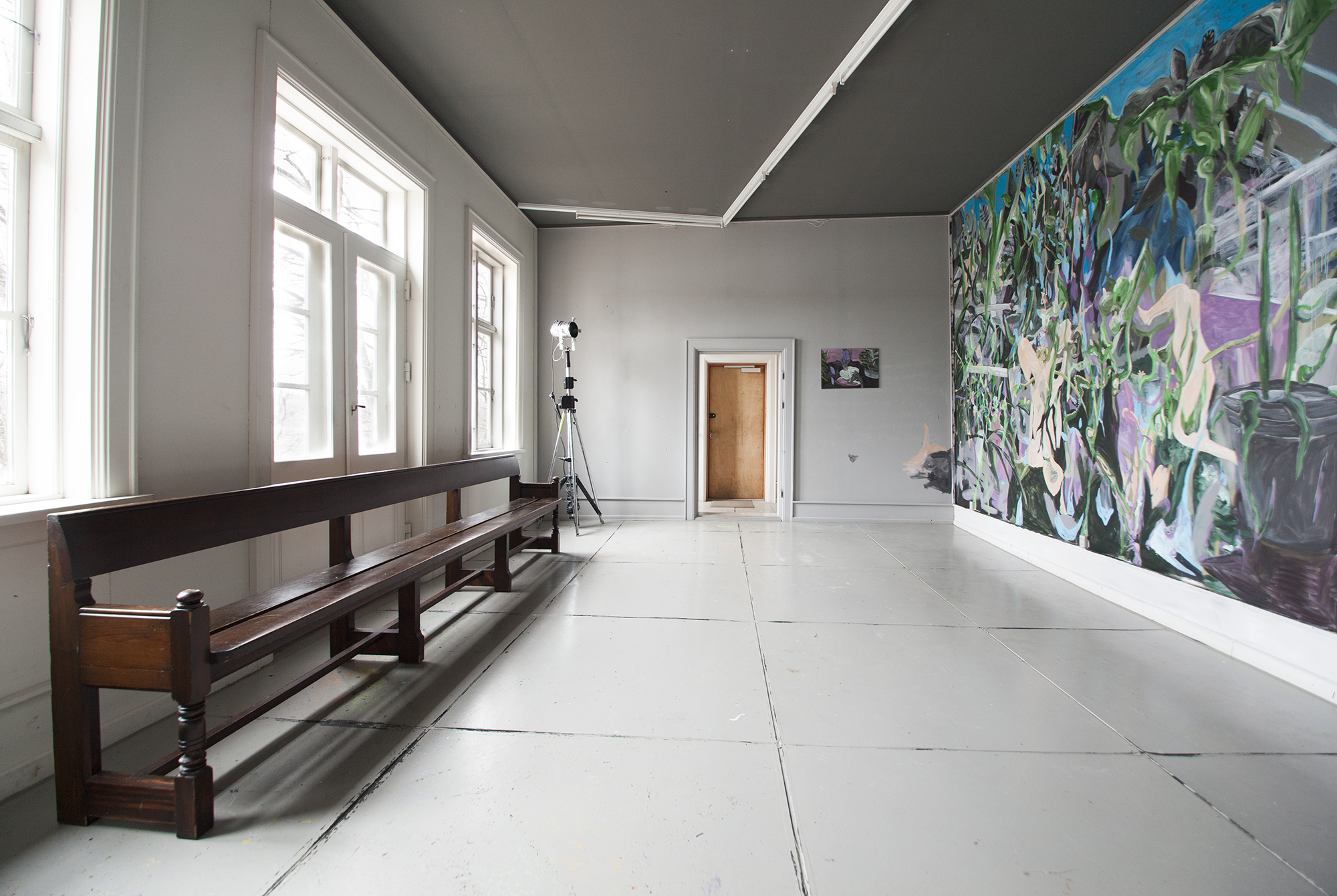 Visual artist Mia-Nelle Drøschlers questions this in the works for the exhibition We Are Here (Just For A Moment). A monumental wallpainting is carried out in one of the three rooms at Norske Huset in the Danish Museum Sophienholm. A churchbench is placed infront where the spectator can sit and look at the explosive color from the painting, while listening to the soundtracks from the two artfilms seen in the two adjoining rooms.
In the artfilm 'Mette' Drøschlers interviews climate expert Mette Nedergård, while filming swans swimming in a sea through an x-ray filter.
In the artfilm 'Svenn' Drøschler interviews churchclerk Svenn about his Christian faith, while filming him during his working hours.
The exhibition was kindly supported by The Danish Art Council