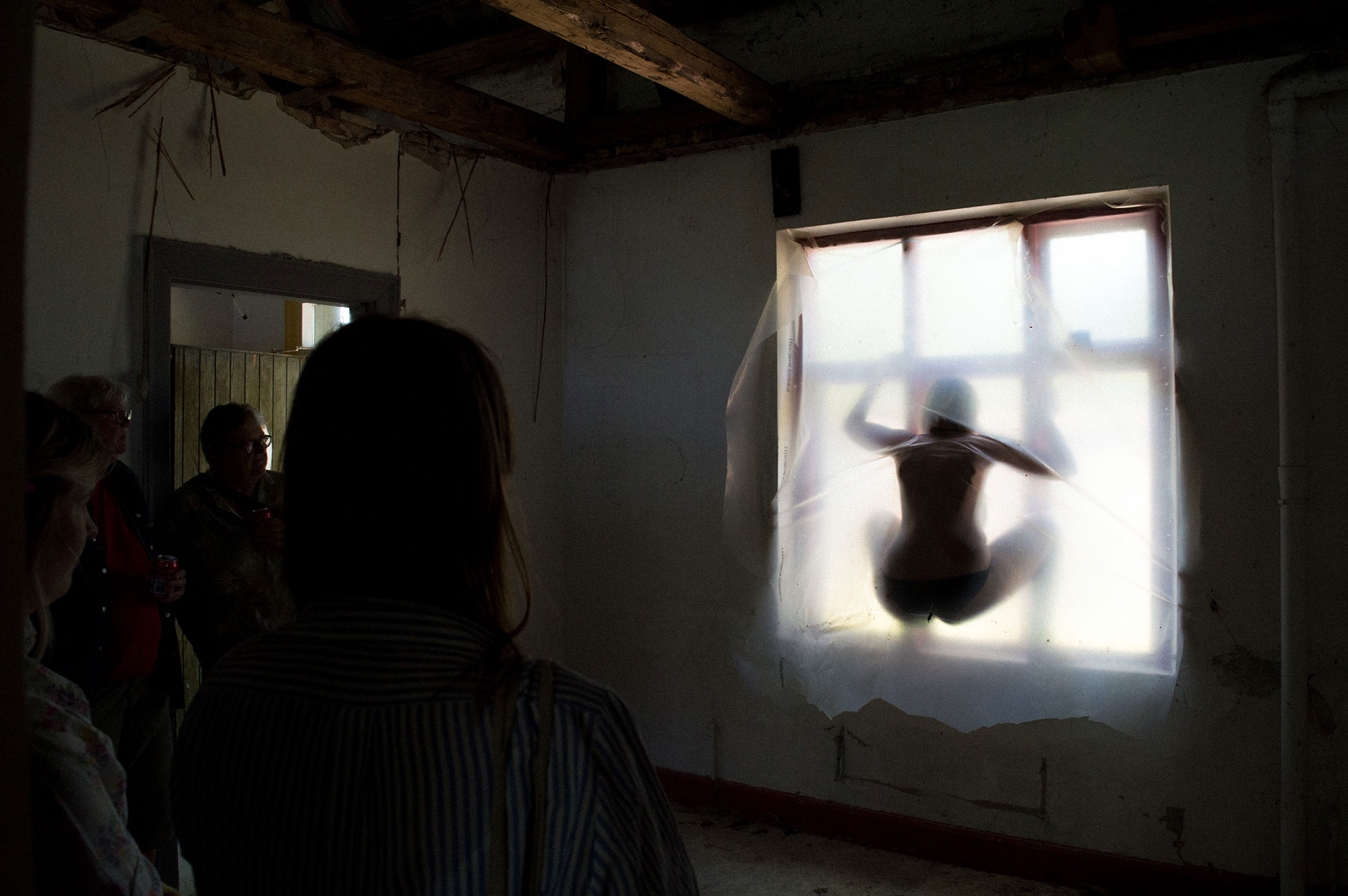 Documentation of performance Haunted / Filmstation Værløse / 2019
Performance
Based upon Drøschlers writing, she carries out performances dressed
up or acting as one of her alter egos while reading a text.
The performances most often are related to her paintings which are
either installed inside a scenegraphic installation, or are installed on
the walls.
Miss Lemon Moon
PERFORMANCE
AUGUST 2019
– –
Description:
At Marienlyst Castle for the exhibition I Do Art, Ergo I Am, curated by Pernille Harbo Caspersen, a 20 minute performance was carried out in which Drøschler was dressed up as Miss Lemon Moon, who was moving in stop motion, while trying to attach six half Lemon Moon (Danish cake Citronmåne) to become three full-moons. After she more or less manage to do so, she ends up by raping the cakes on the teatable she so carefully had arranged.
 HAUNTED
PERFORMANCE
JUNE 2019
– –
Description:
In an abounded house at the previous airbase Værløse in Denmark I made a performance in a window during a reading in speaker.
---

ACTION PAINTING PERFORMANCE
MAY 2018
__
Description:
During an organ and piano concert by Marcel Gaul
I created a large scale painting in front of a live audience.
No rehersals together went beforehand.
I did not know what he was playing, and were forced
to create merely on my intuition.
It was the second time we made such a performance.
More are scheduled.
Next one planned on Oktober 22 in
Magleby Church, Denmark
What grows in the dark, shall be seen in the light
---
IT IS ALL ABOUT ME
APRIL 2018
__
Description:
Inside an empty swimmingpool I covered
all the walls with paintings over a period
of three days, followed by a 20 minute
reading performance wearing costumes
alongside my fellow performer.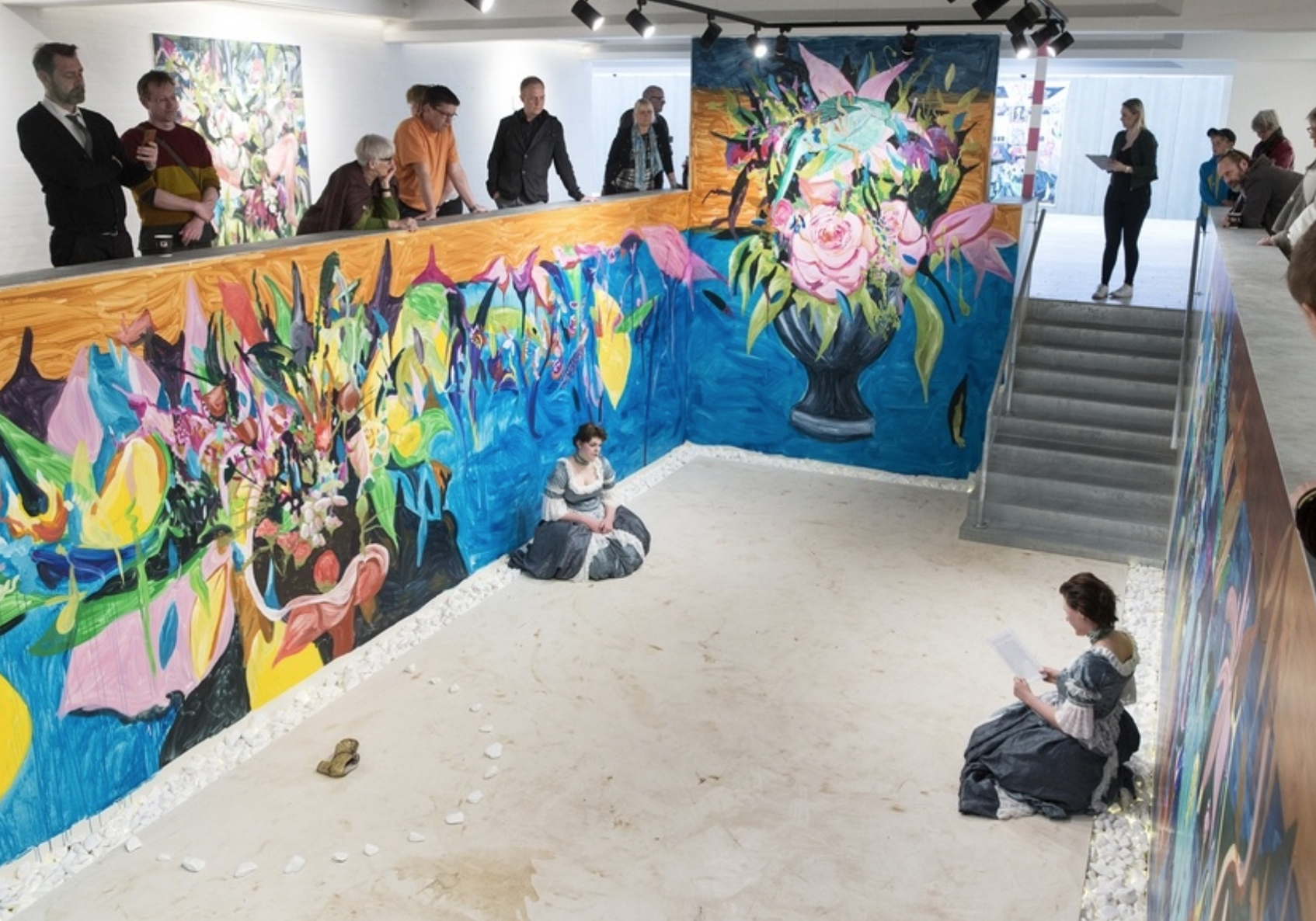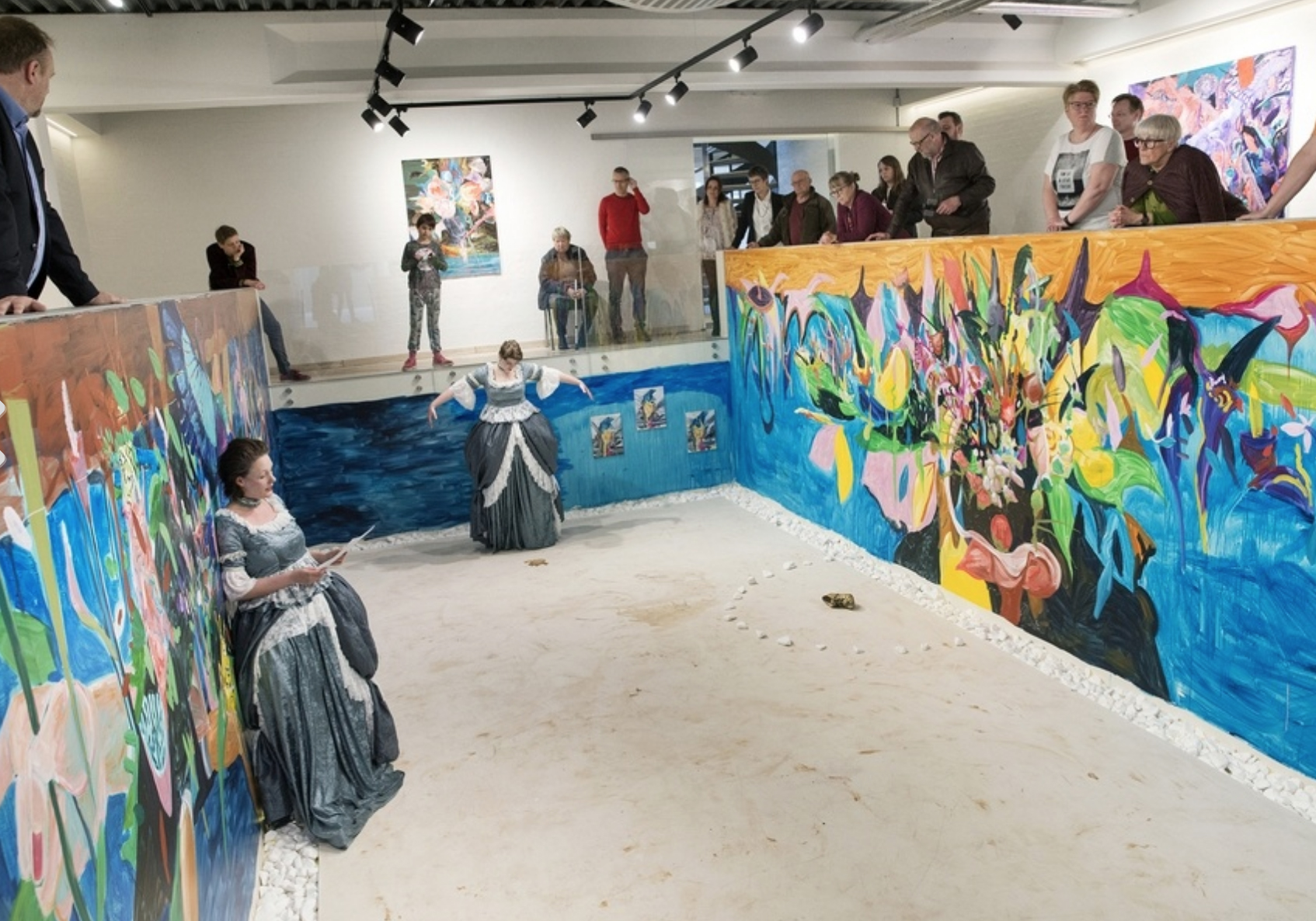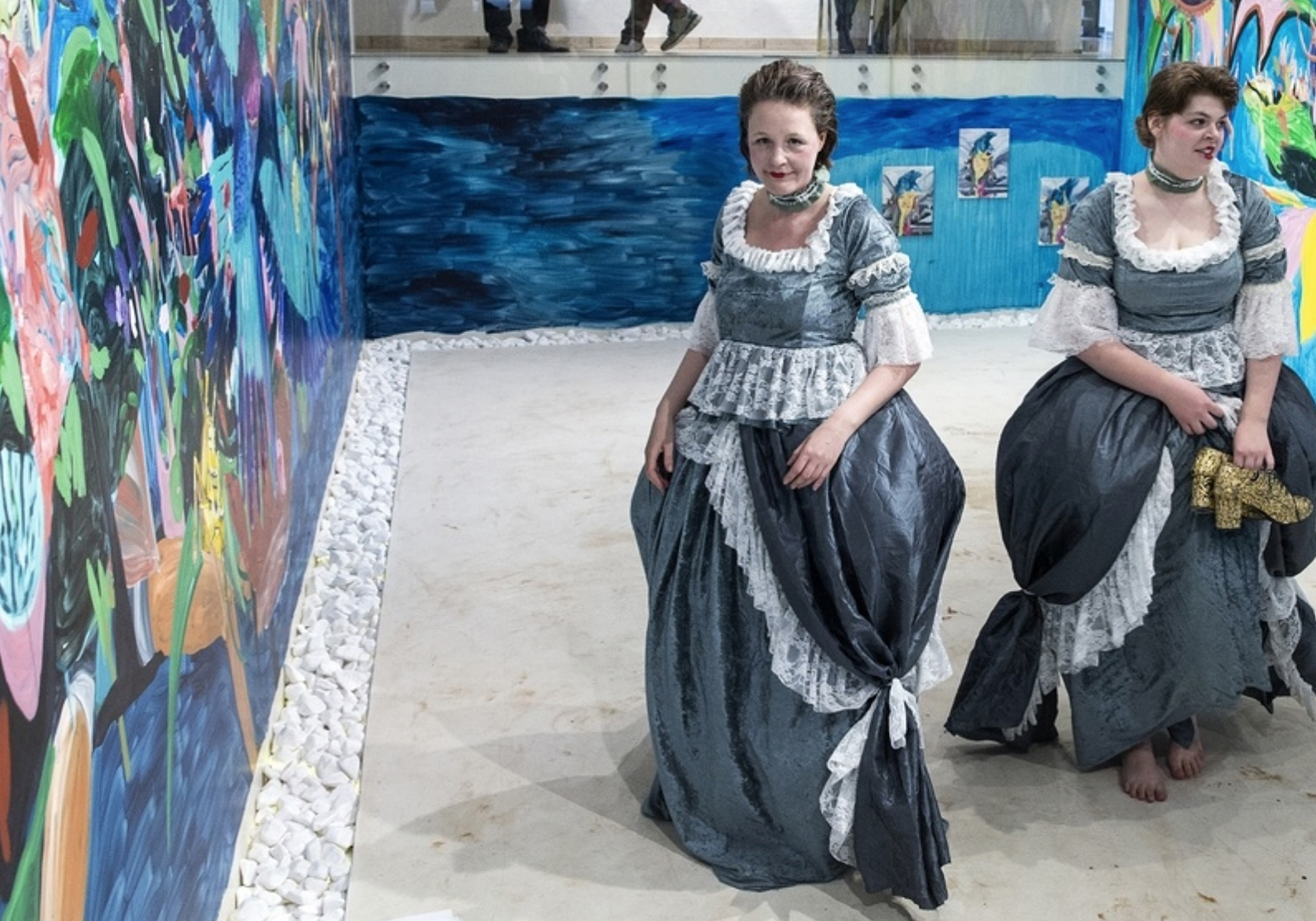 ---
MY DREAMS
JANUARY 2018
__
Description:
Inside a painting installation I made a
performance over five days serving cake,
and made a 20 minutes reading alongside
my fellow performer.
It was about memory.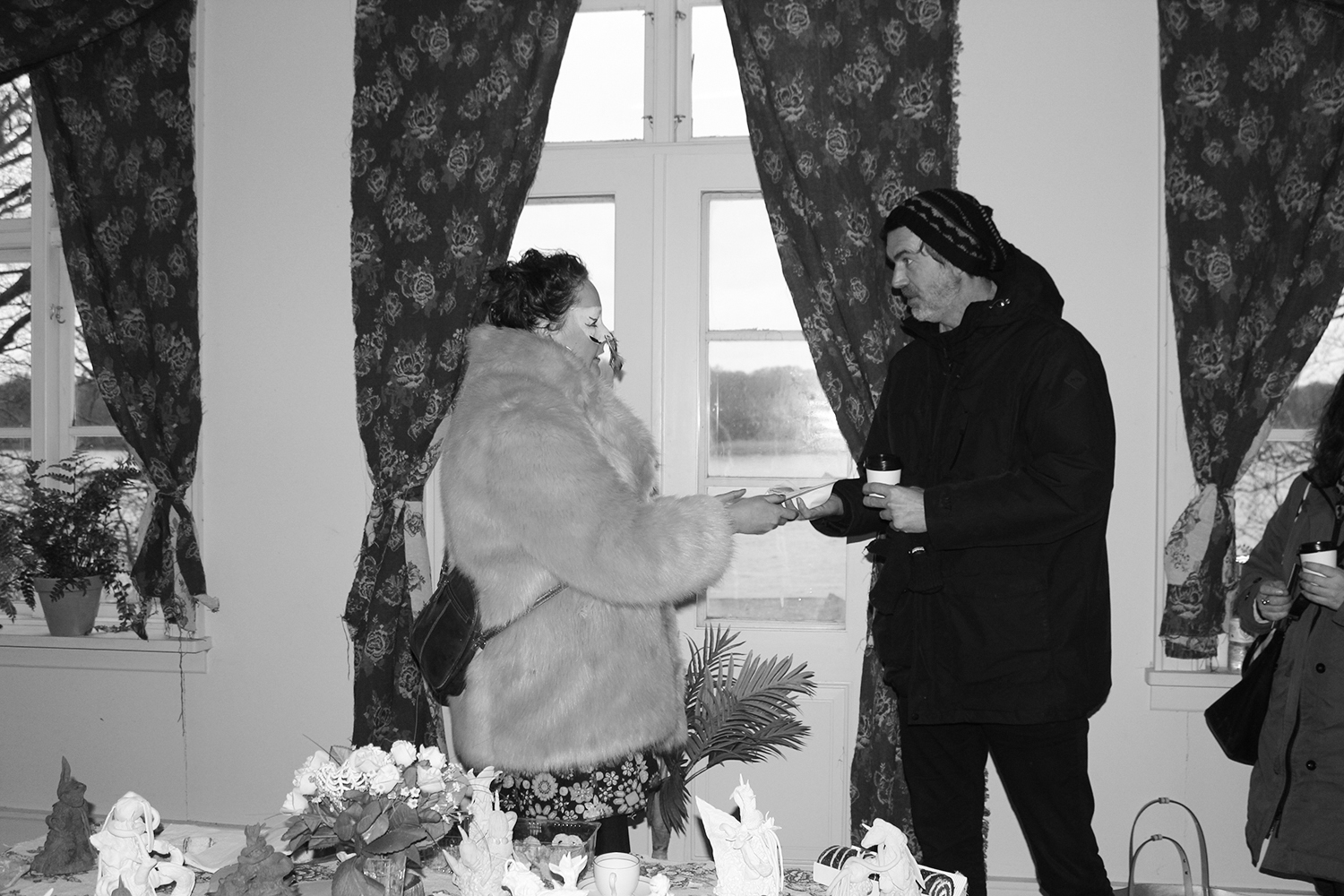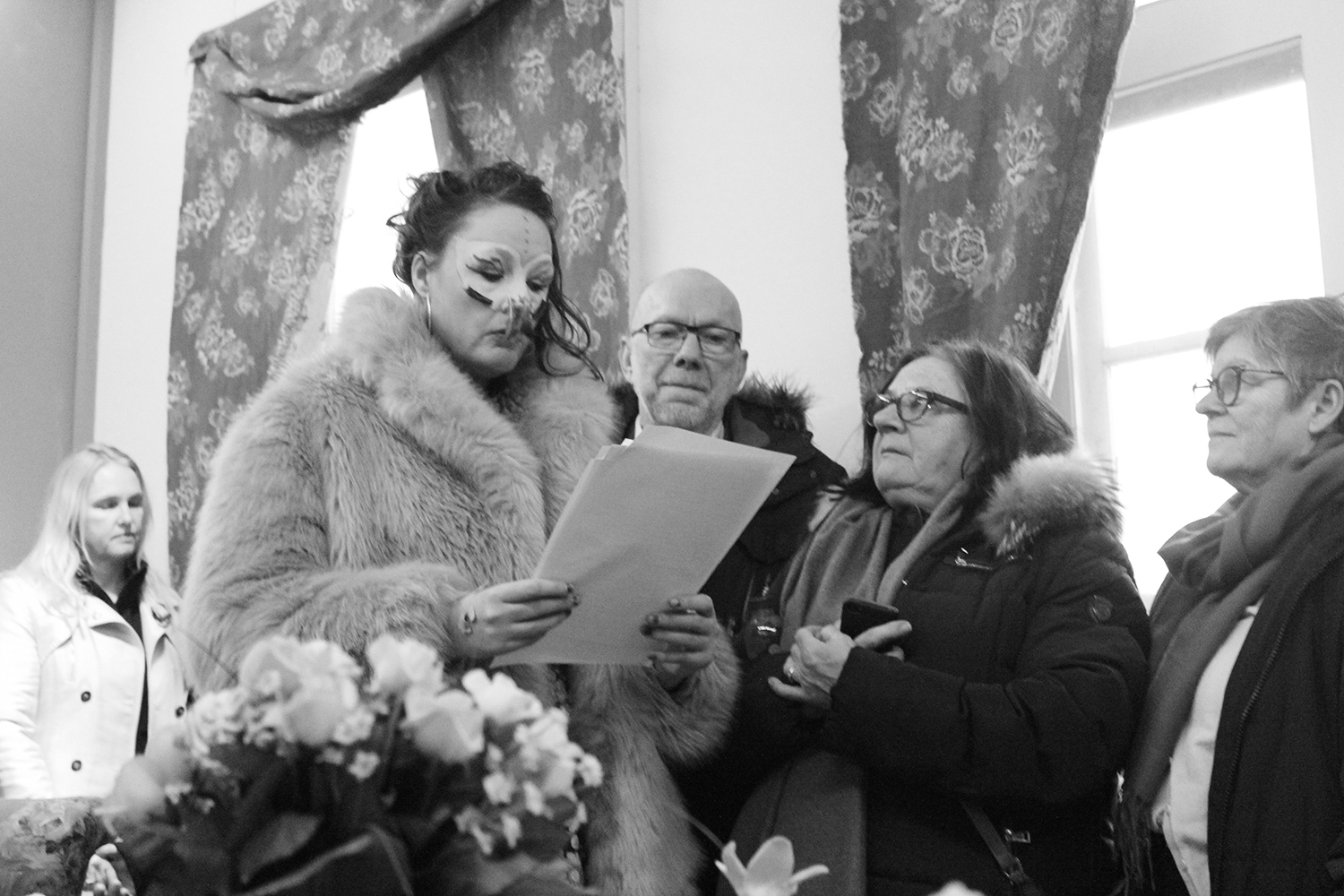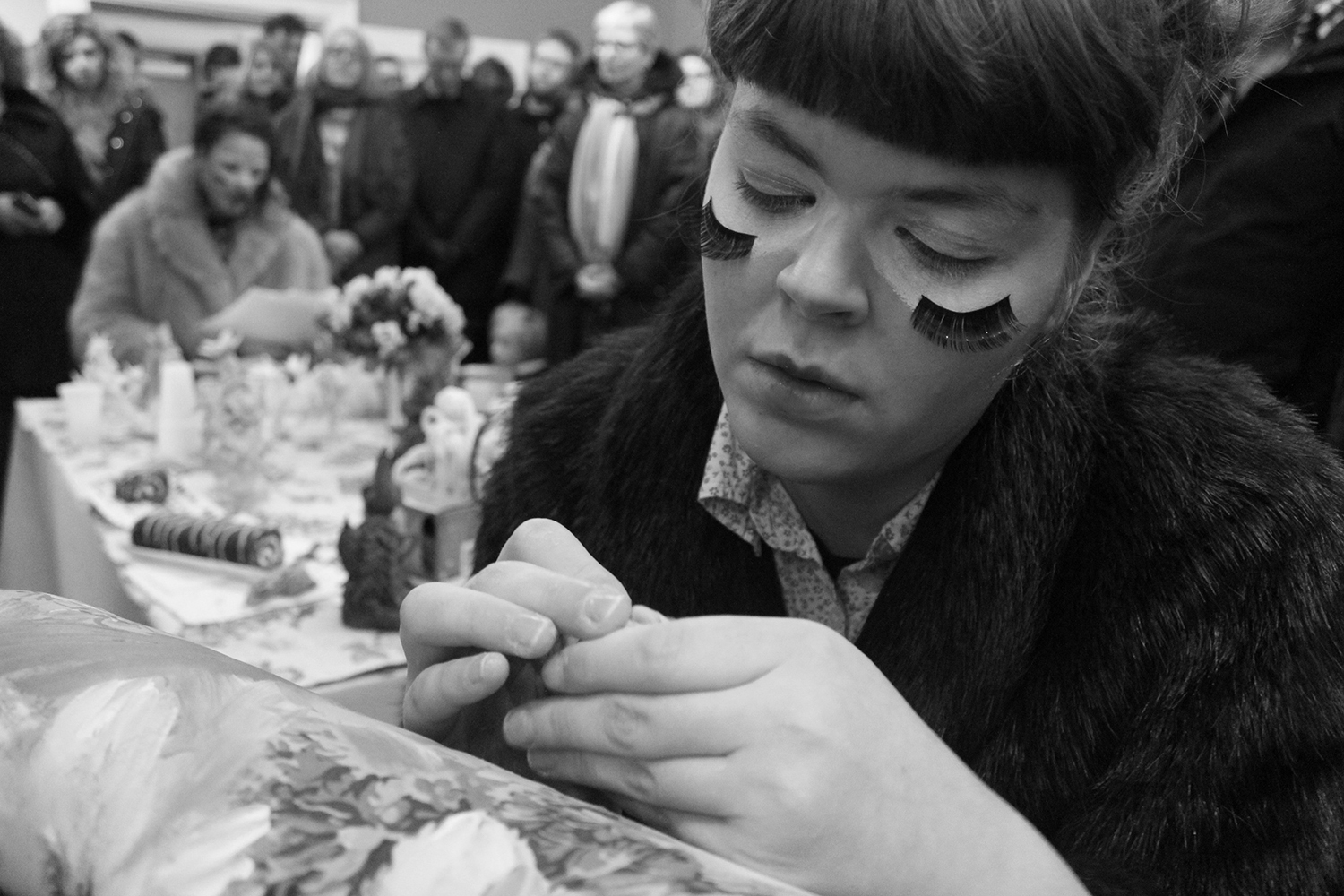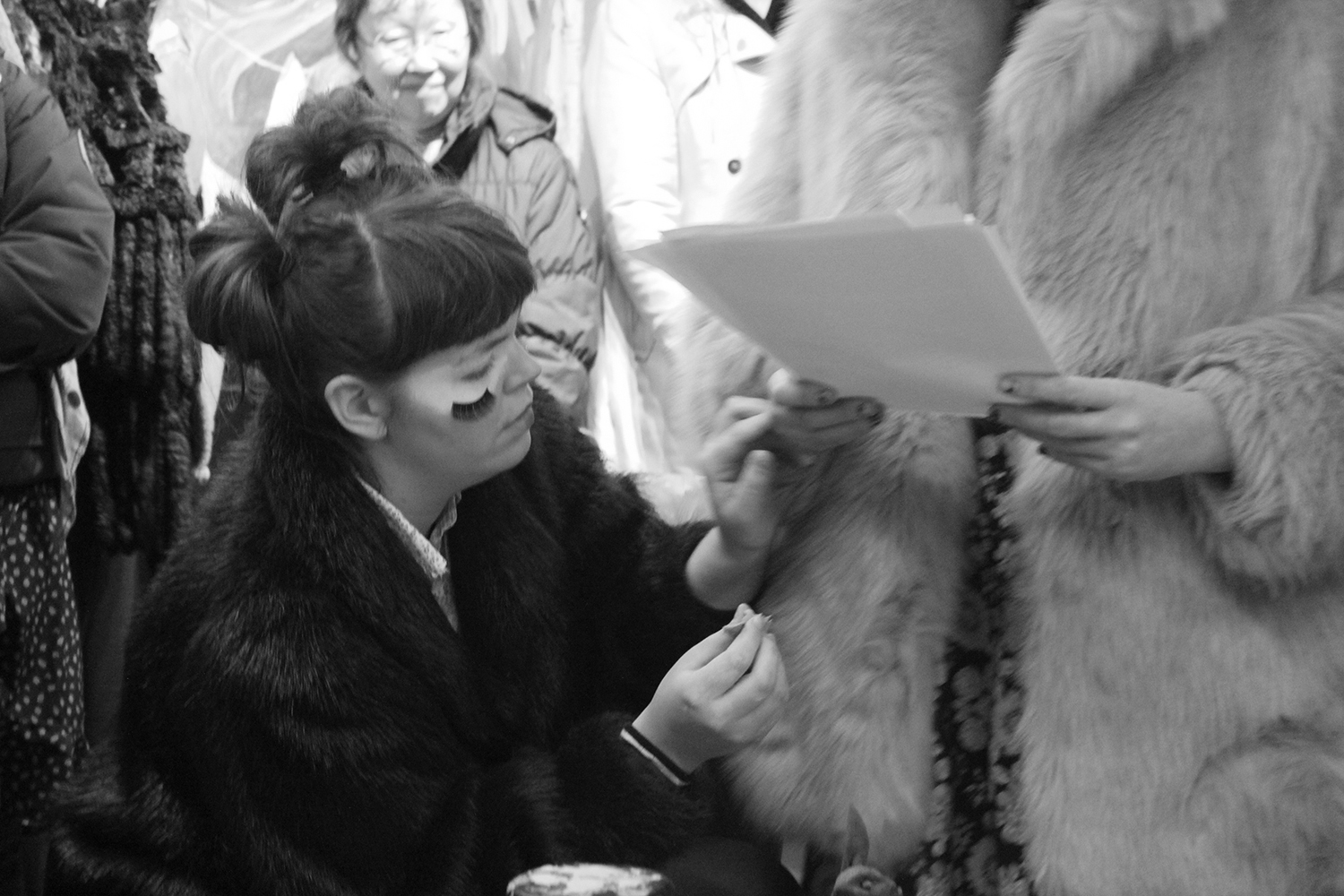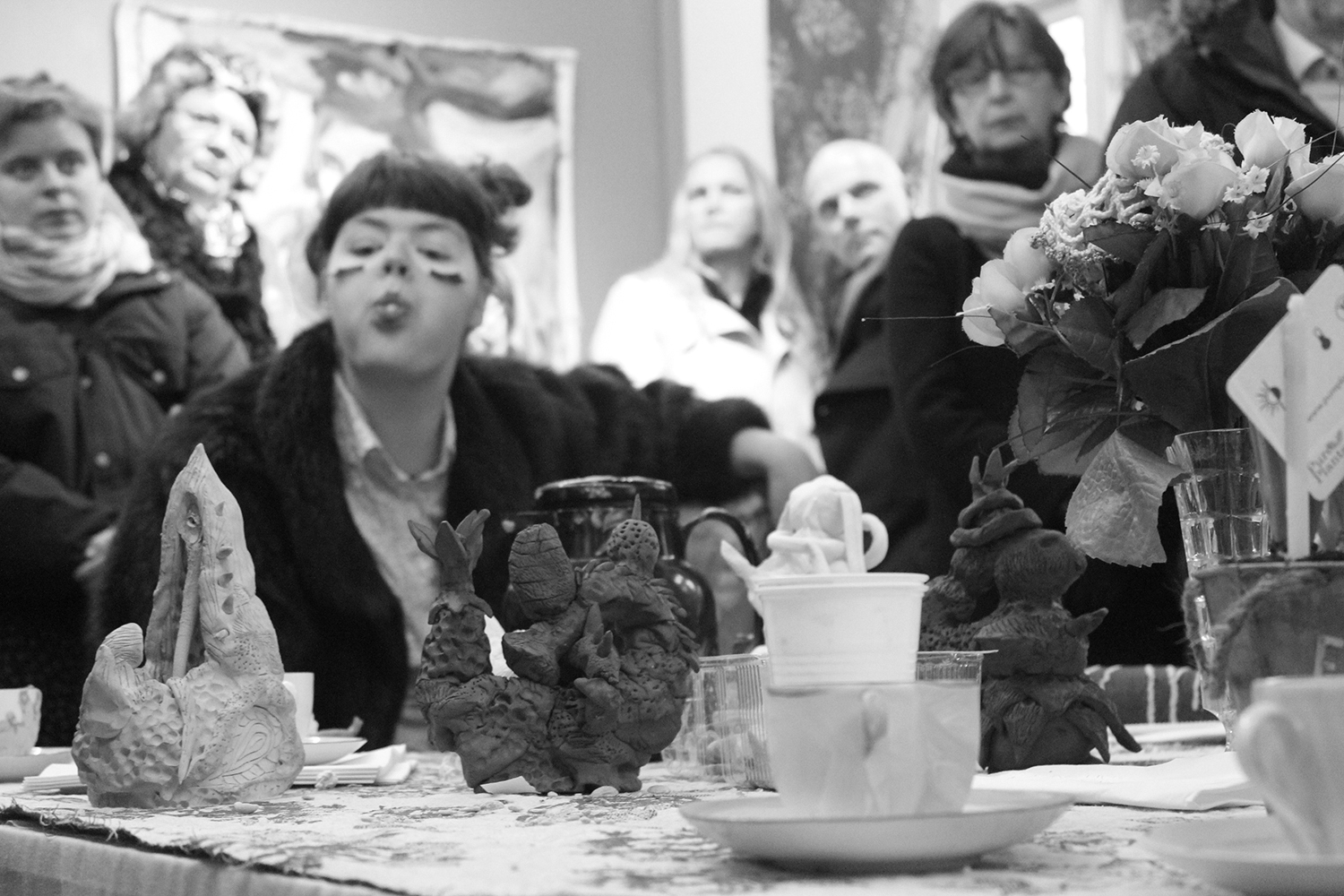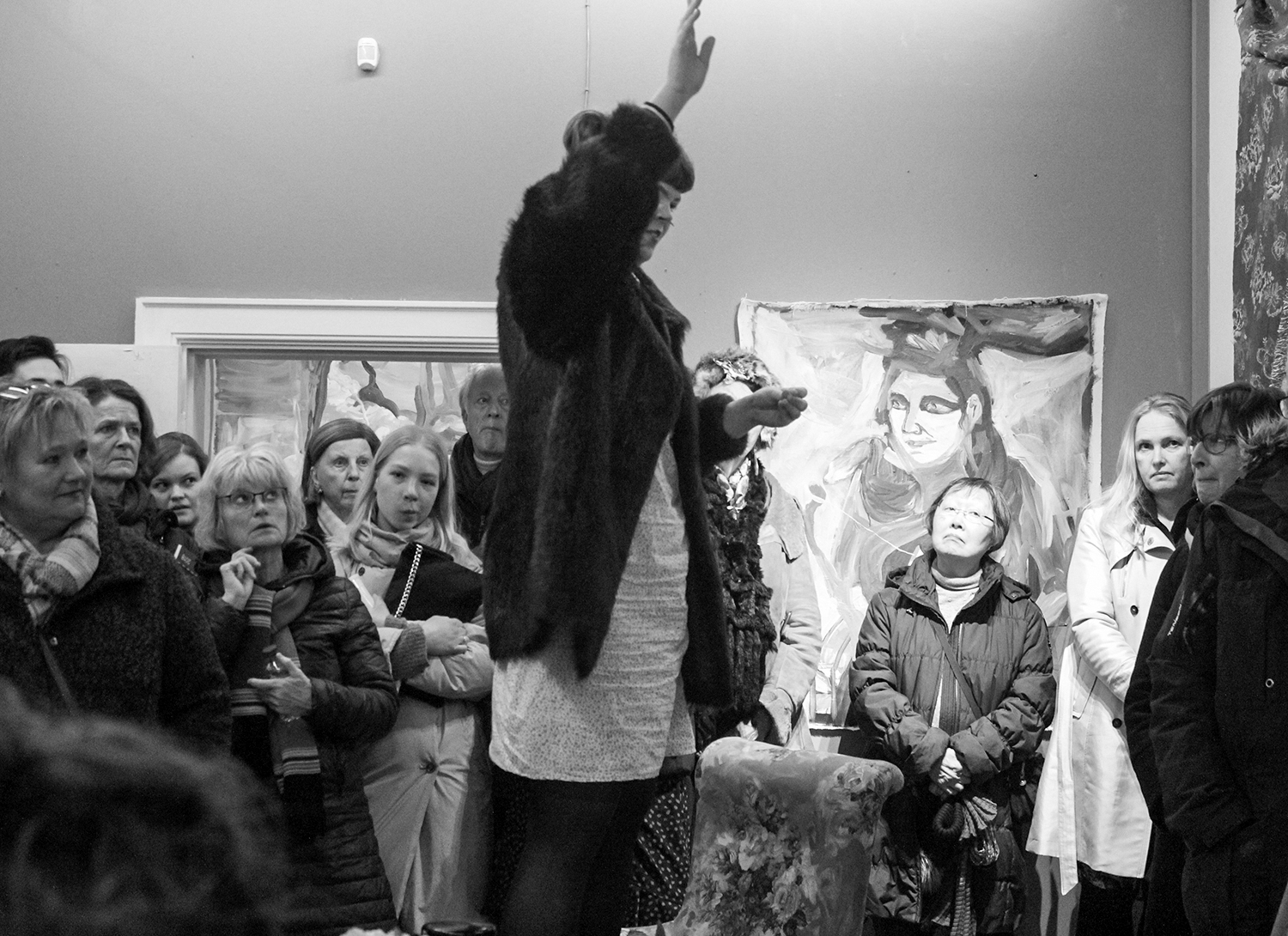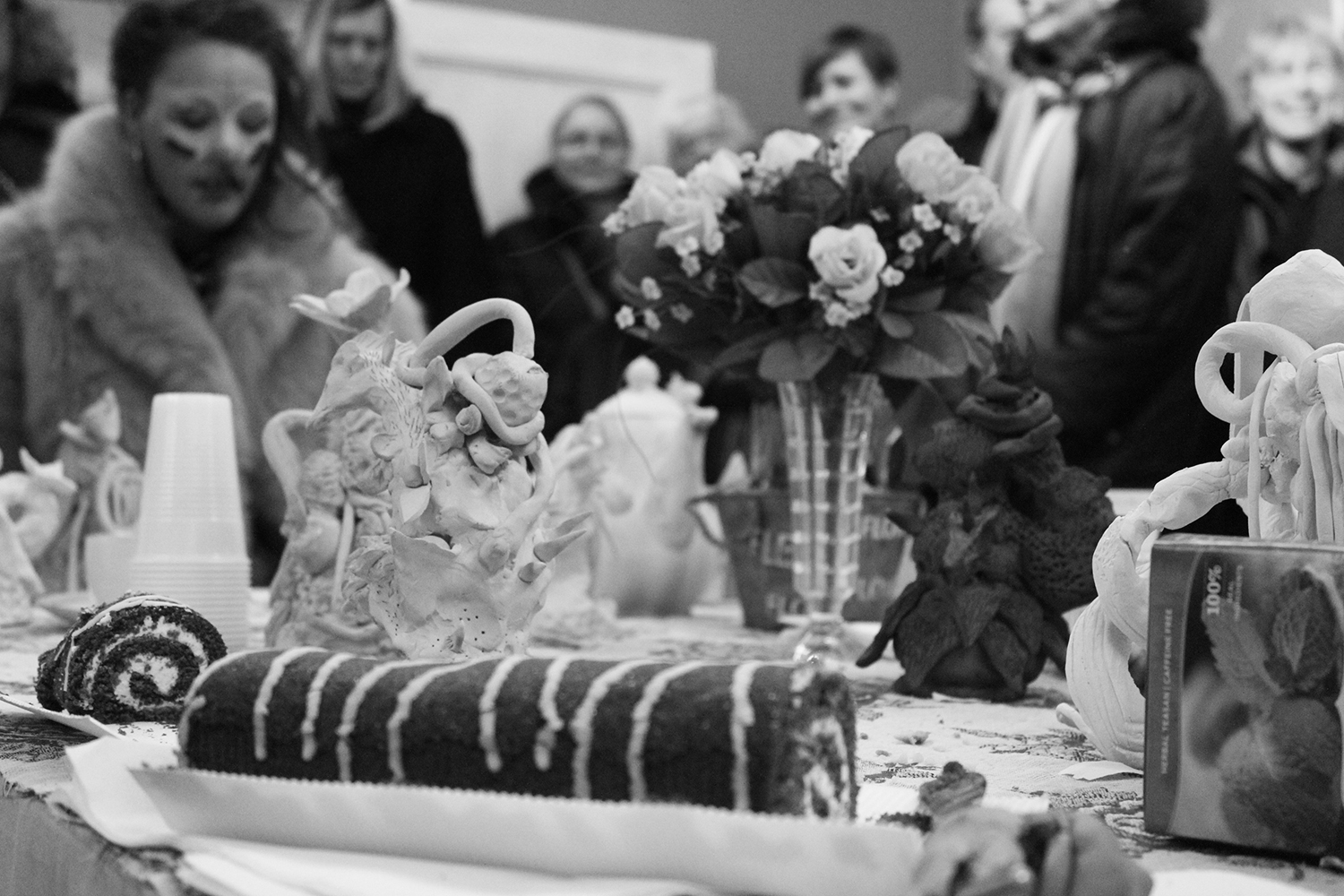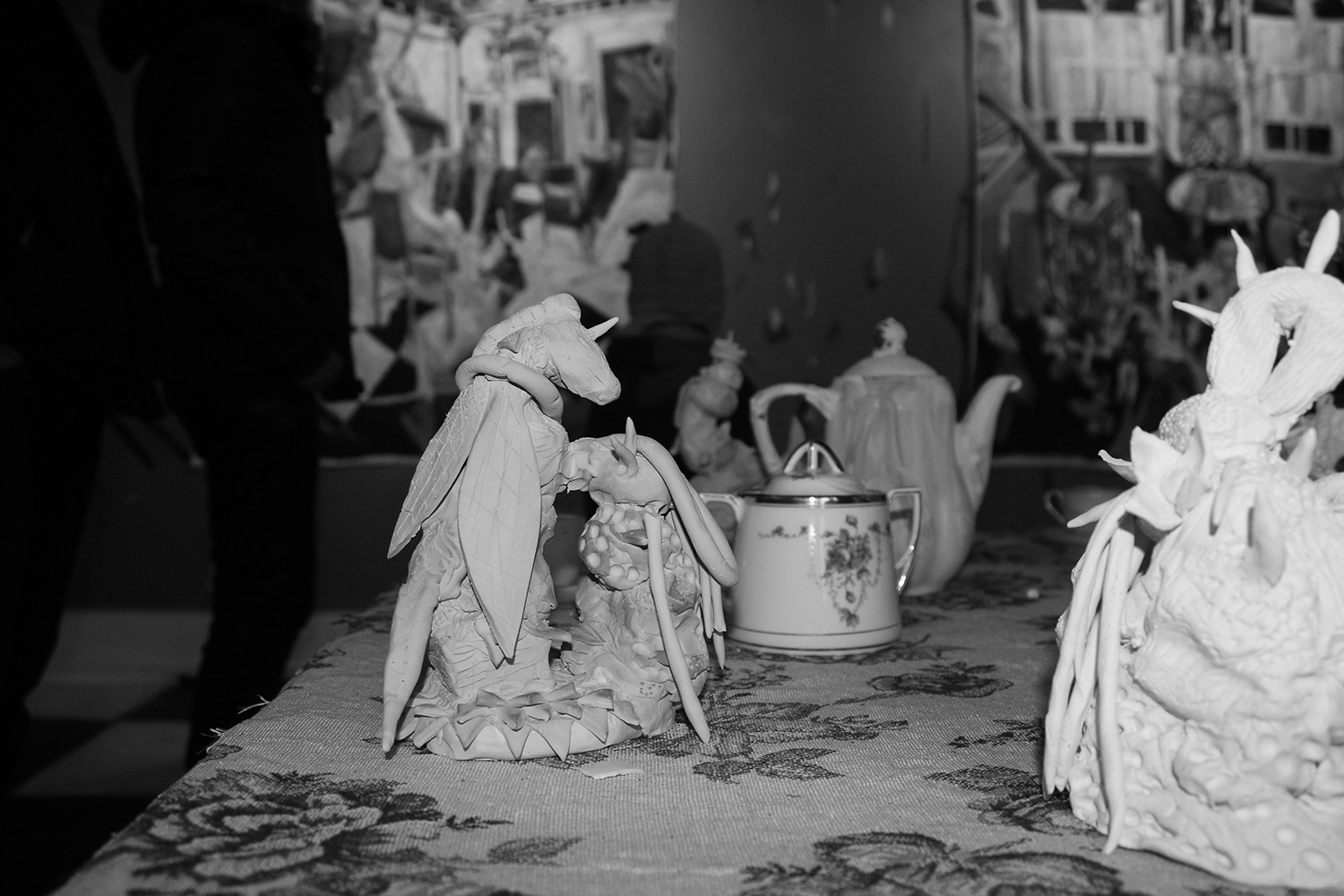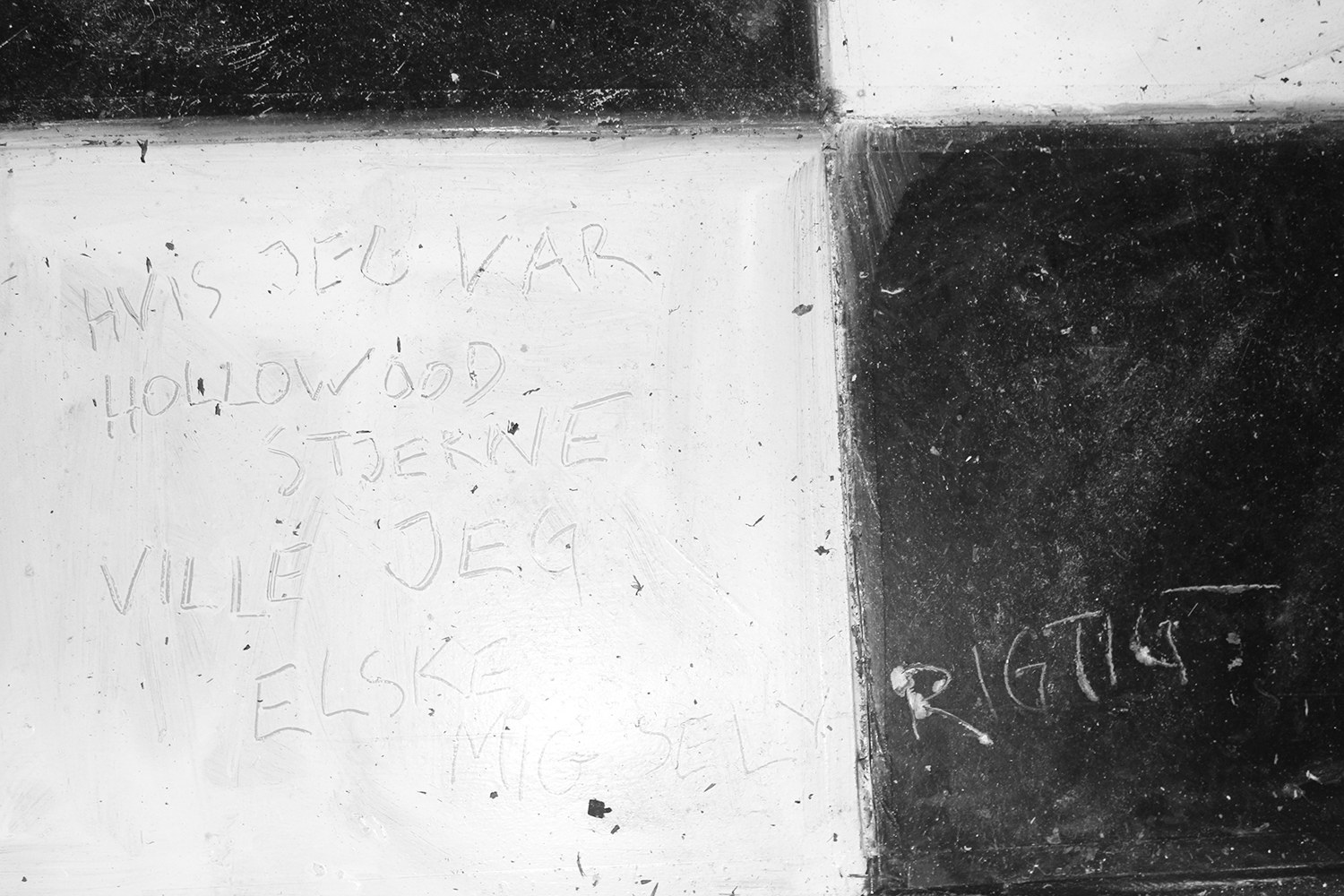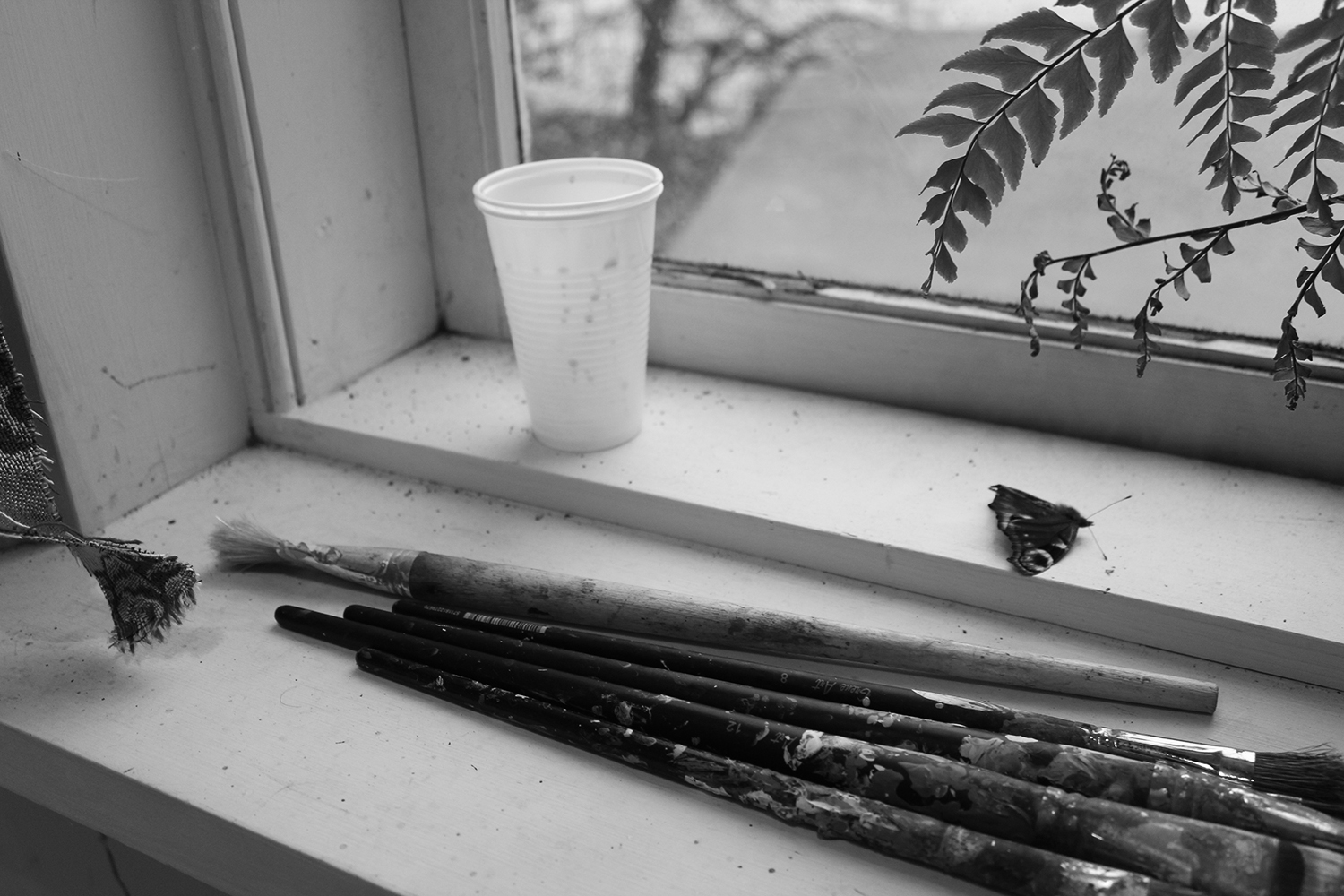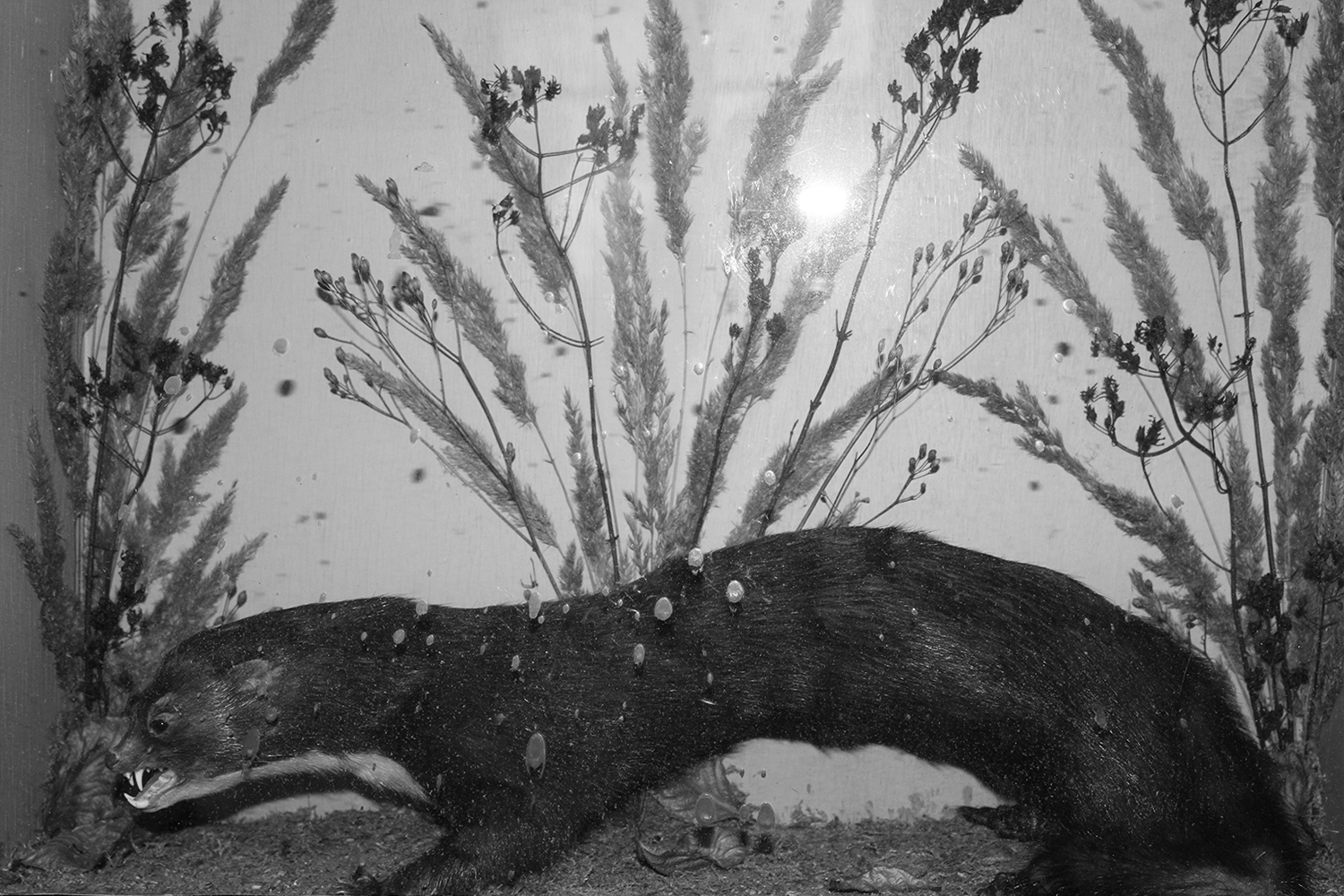 ---
ALT ER EGO
OCTOBER 2017
__
During an opening at Gallery BLV156, DK
I dressed as one of me alter egos teasing
the visitors by sitting on
their feed and throwing snacks at them.
After an hour I sat on a chair having a real
python around me neck for an other
hour.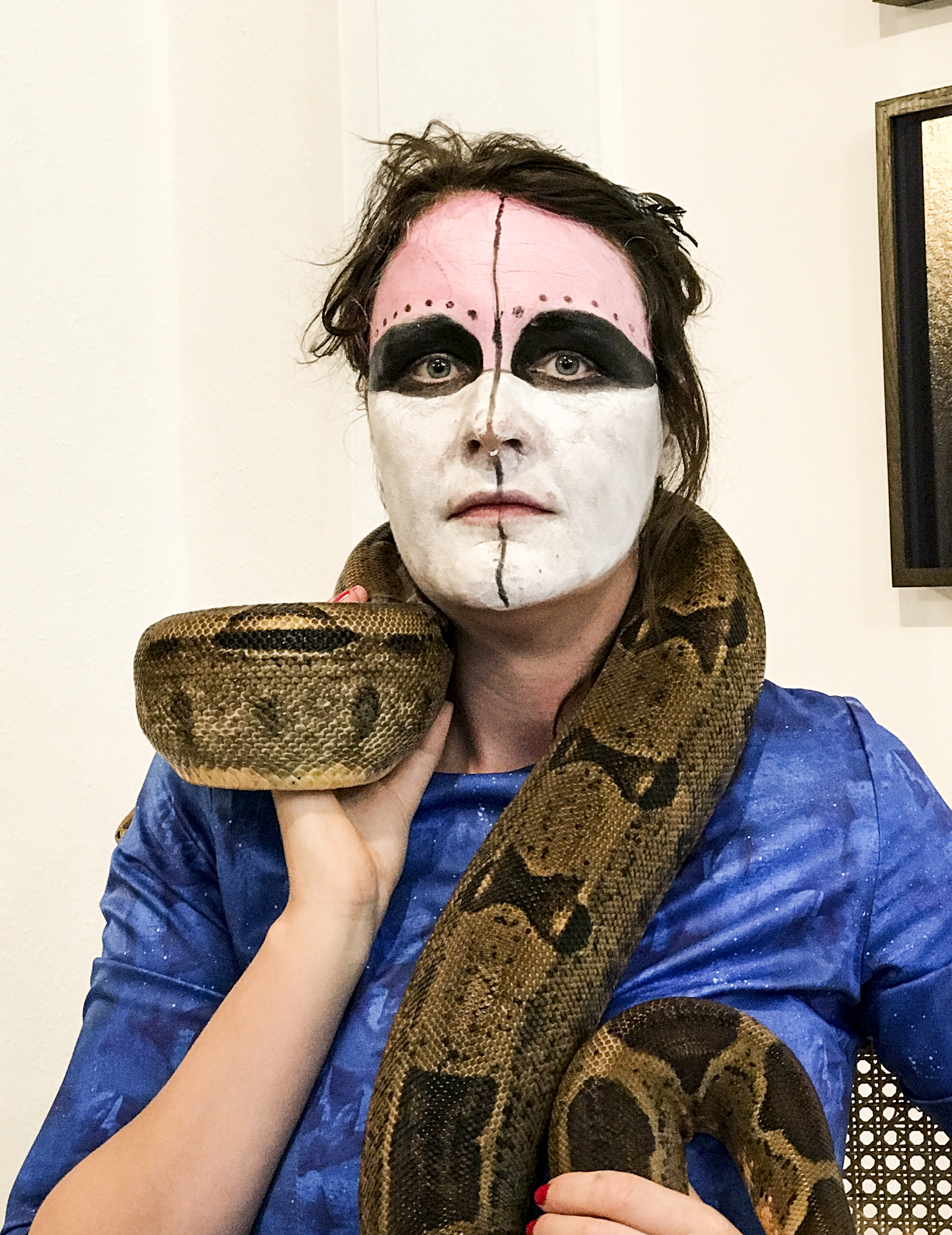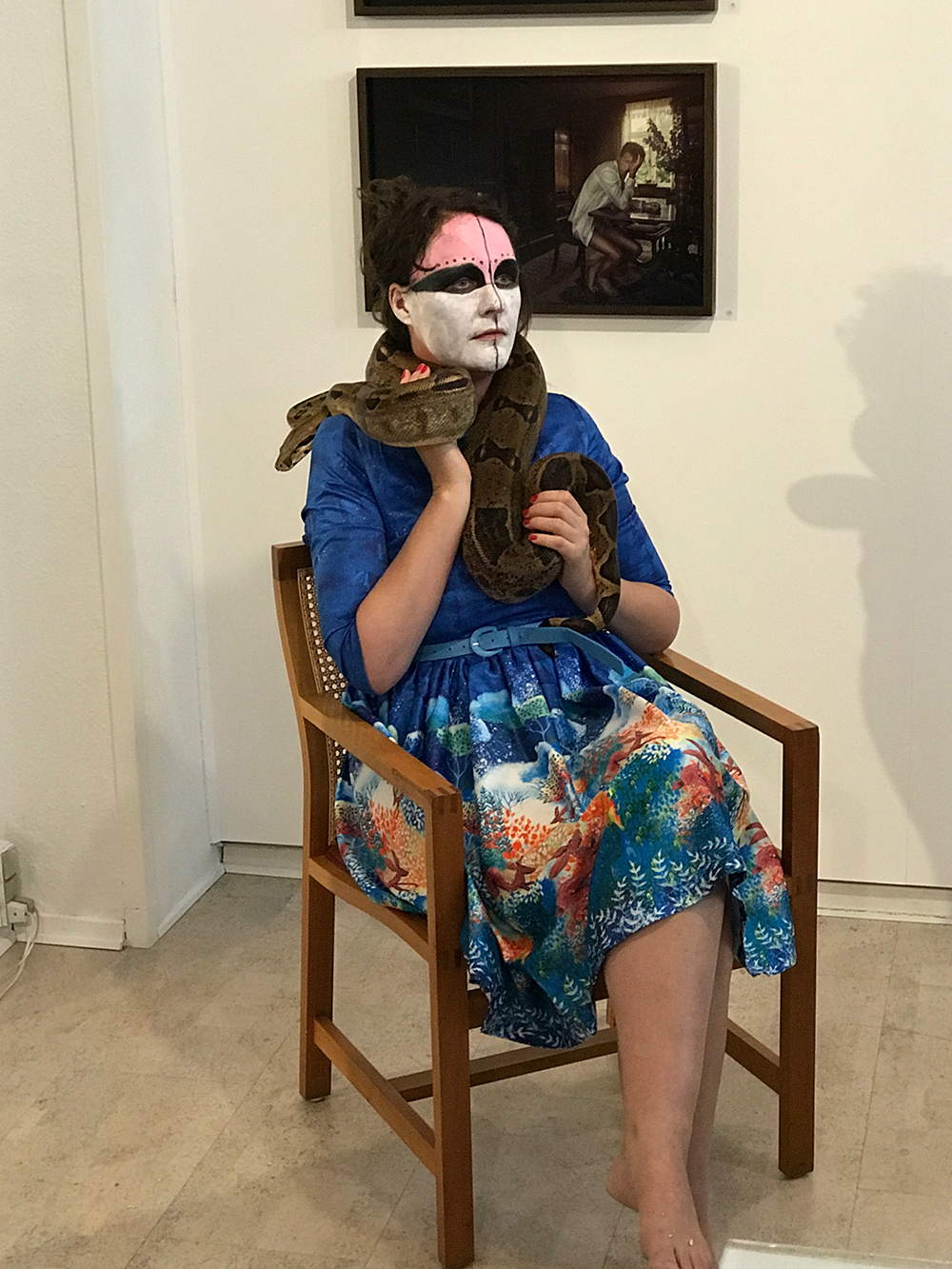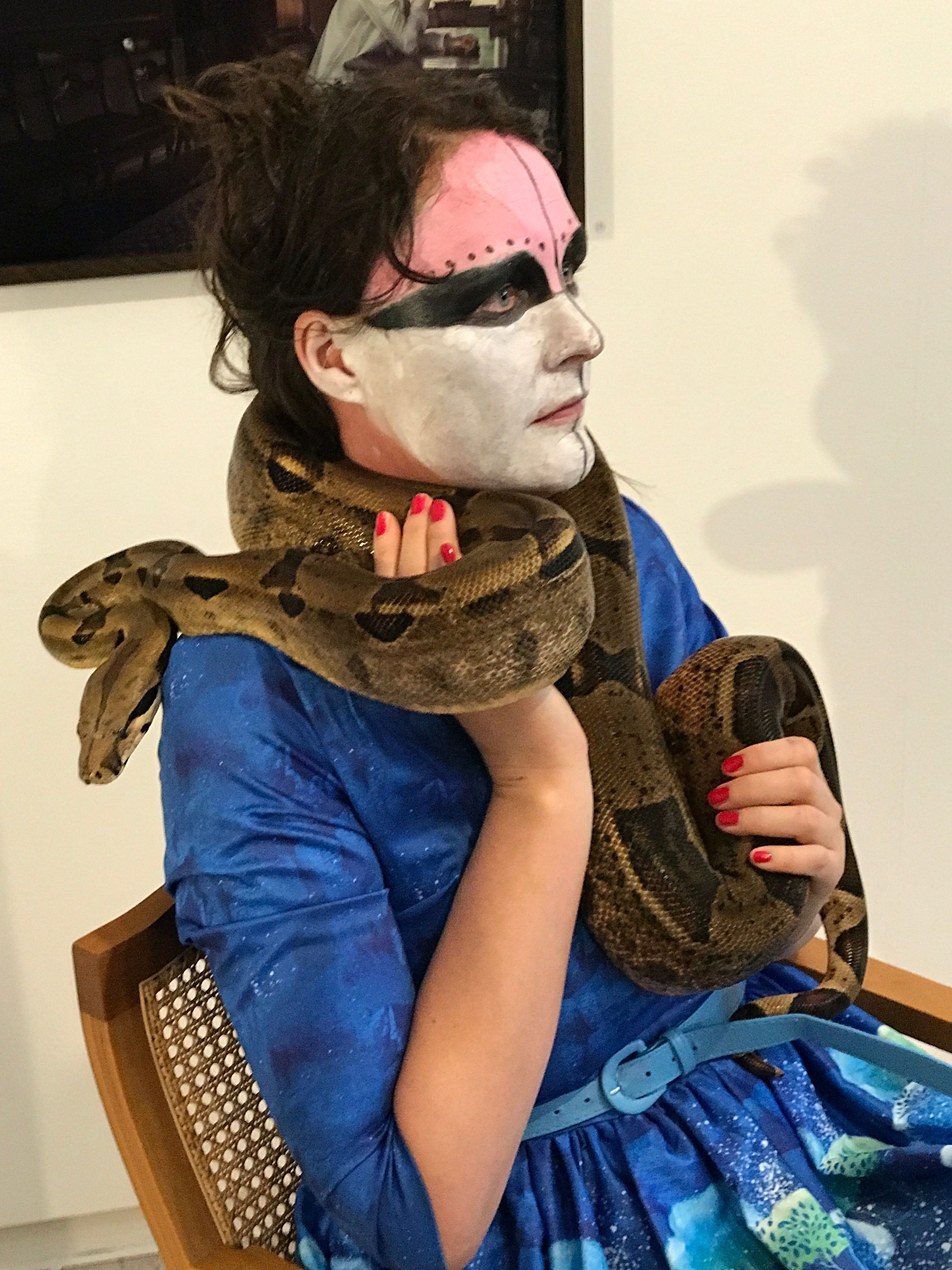 ---
Action painting performance
during organ concert by Marcel Gaul
Helligkors Church, Denmark
October 2016
During a 50 minutes organ concert I created a large scale painting in front of an audience.