It Is All About Me
Solo show
Gallery Rozart 2018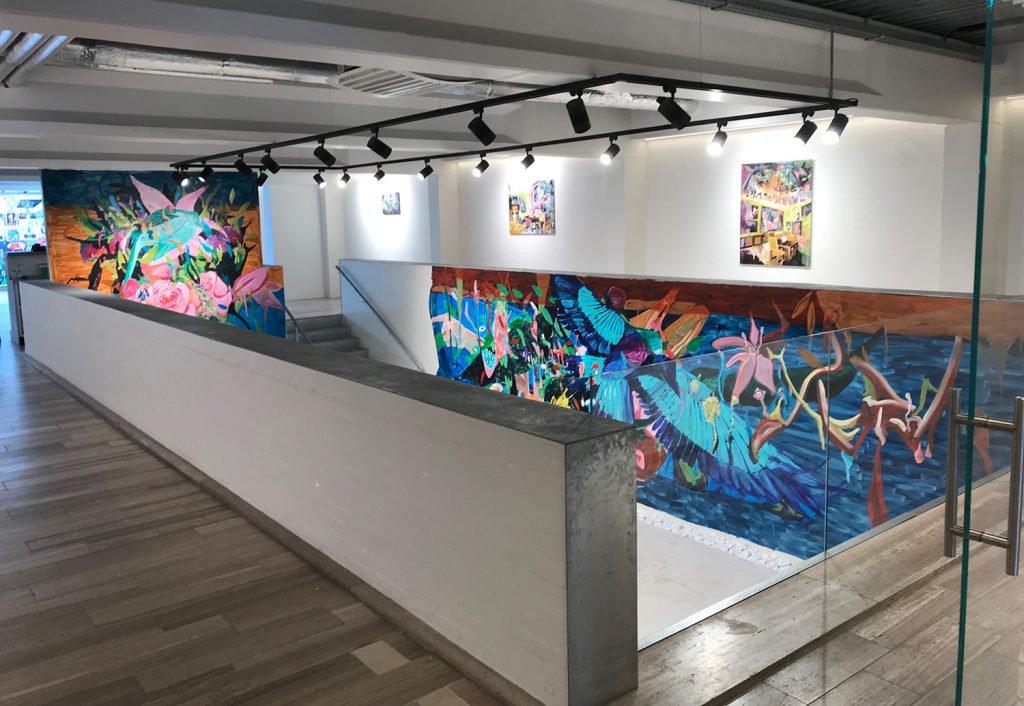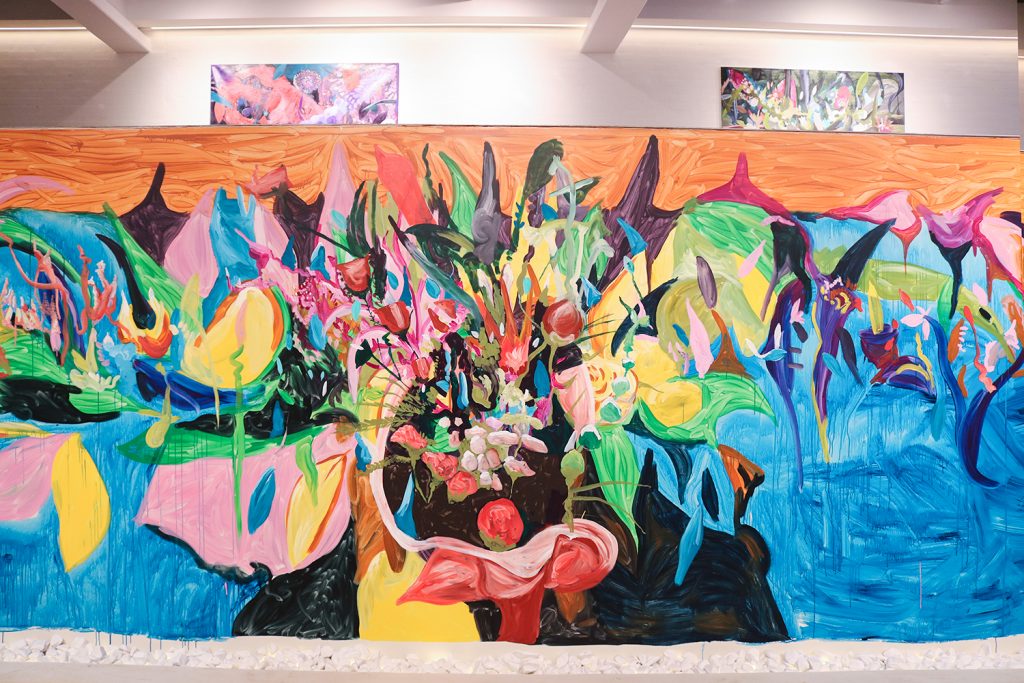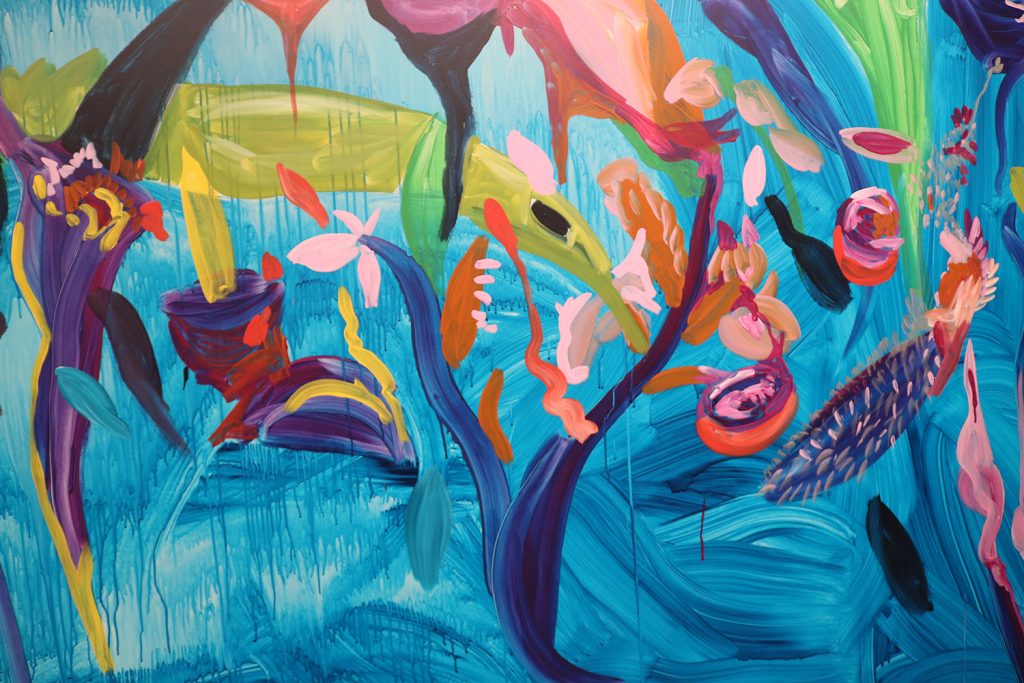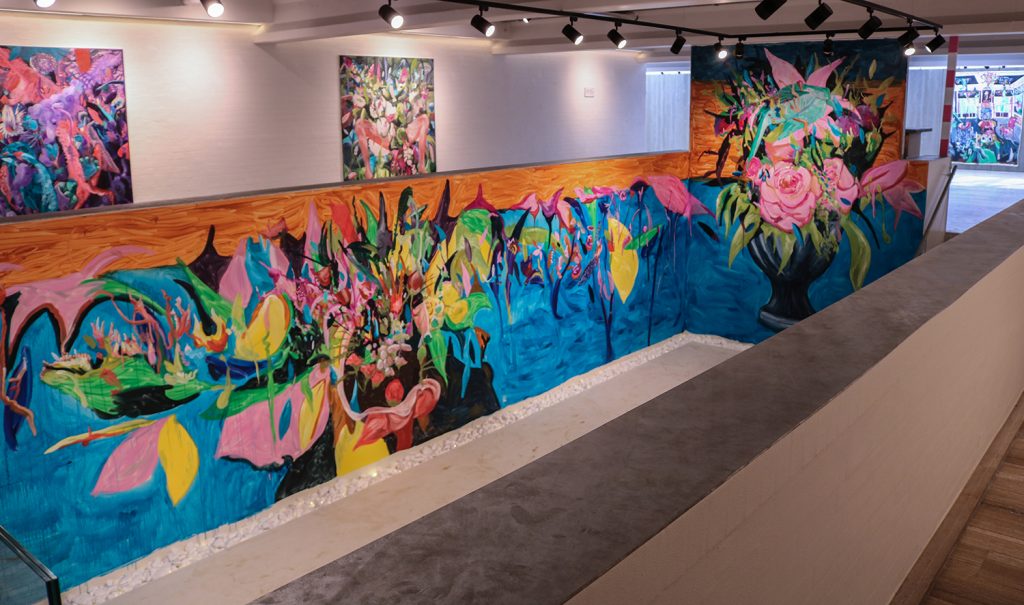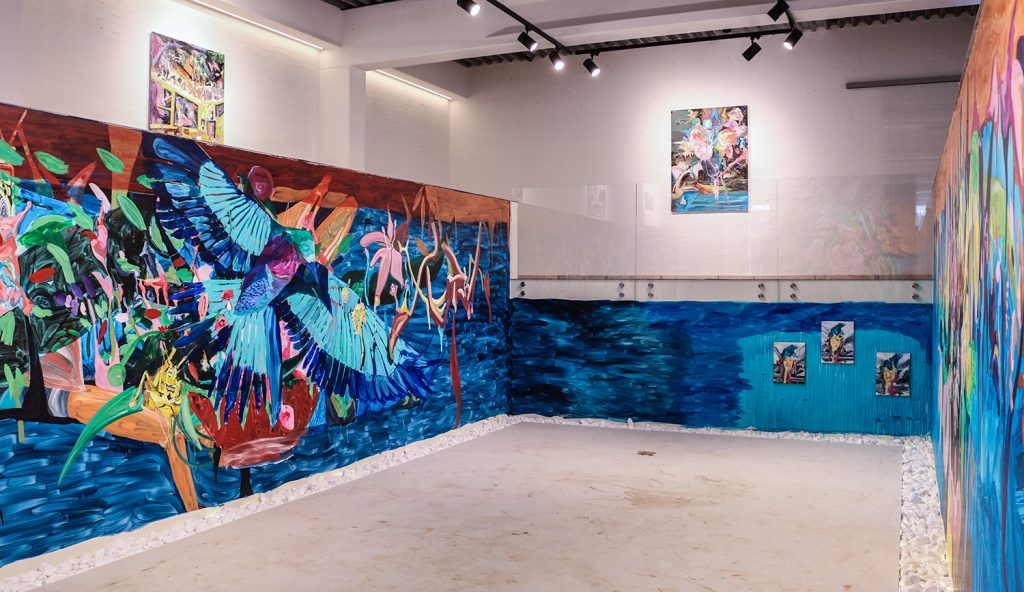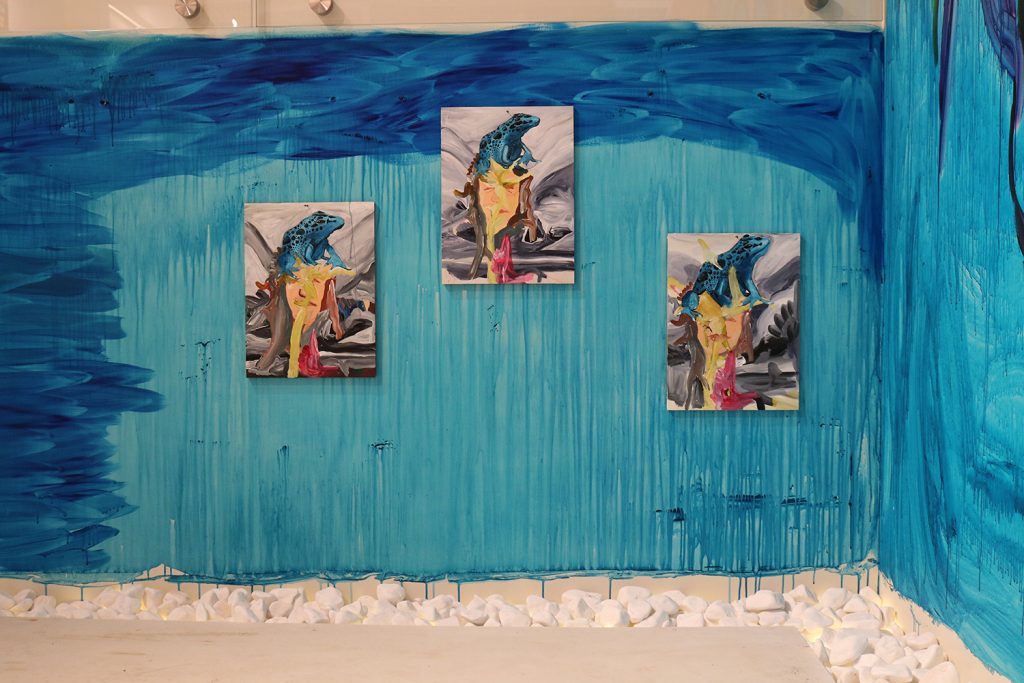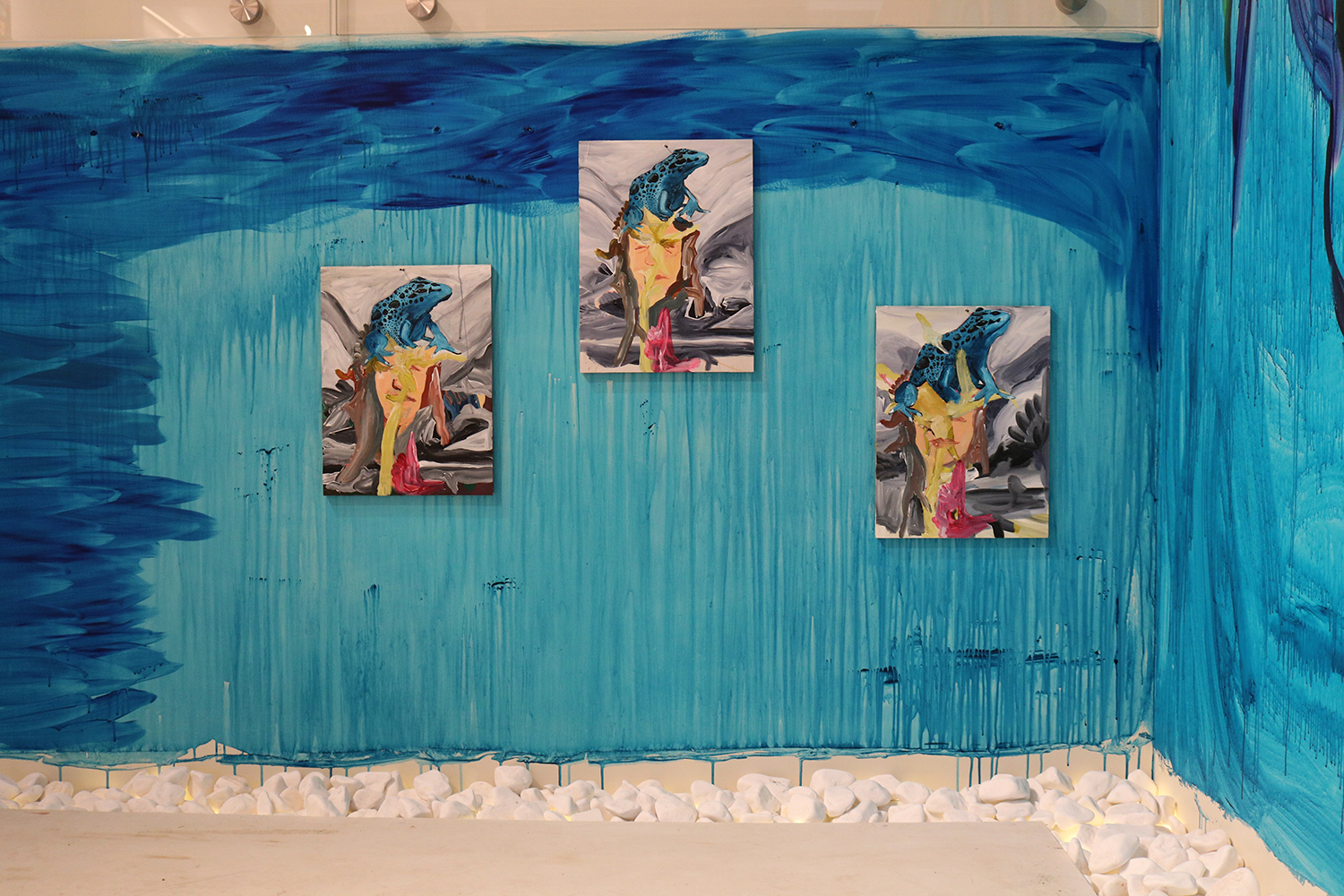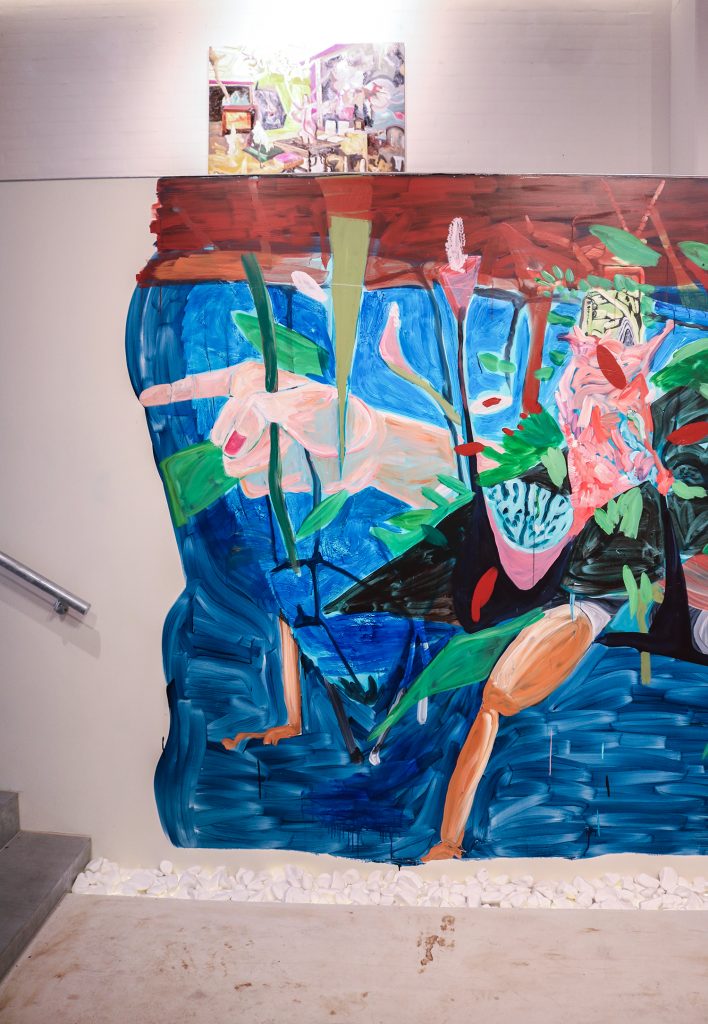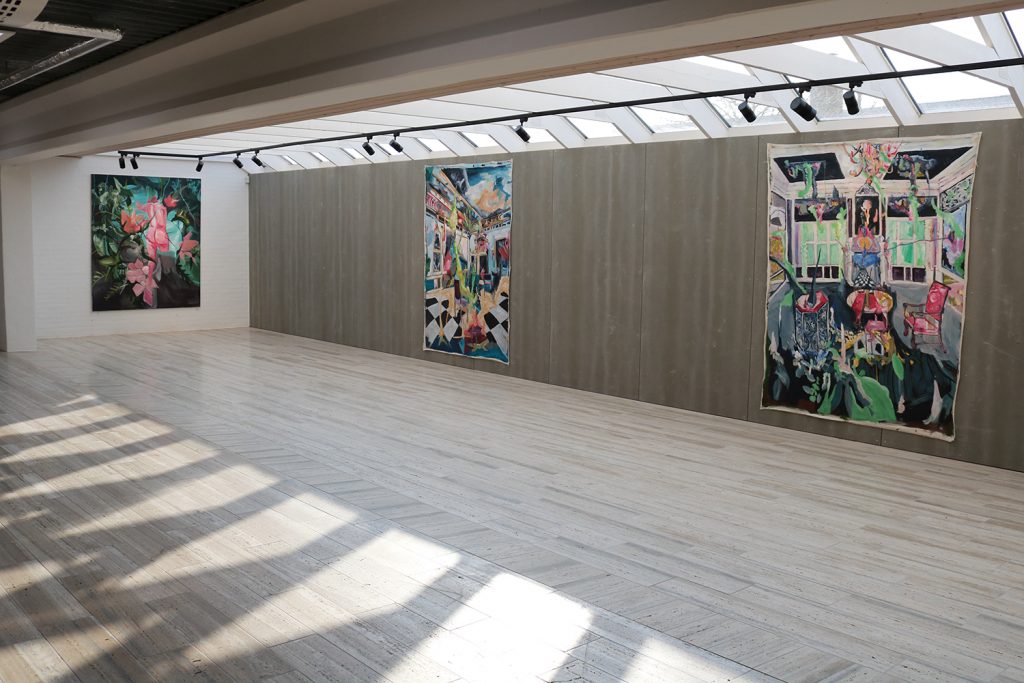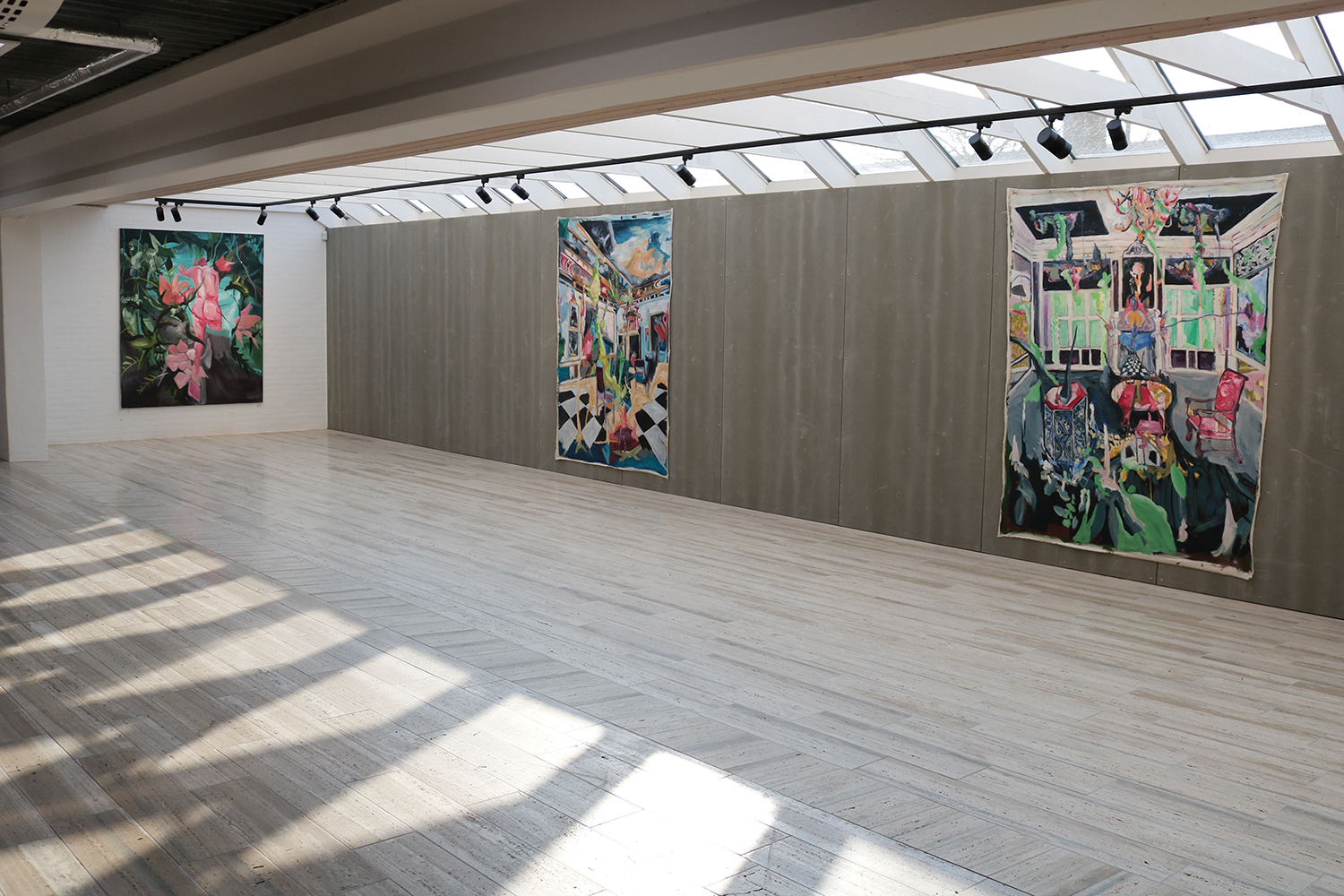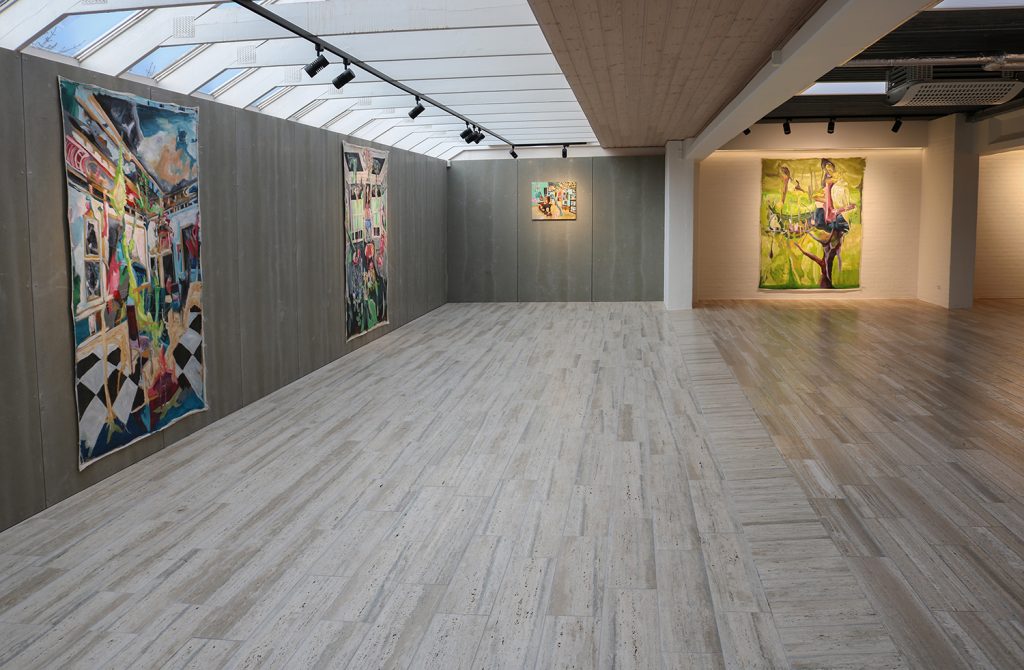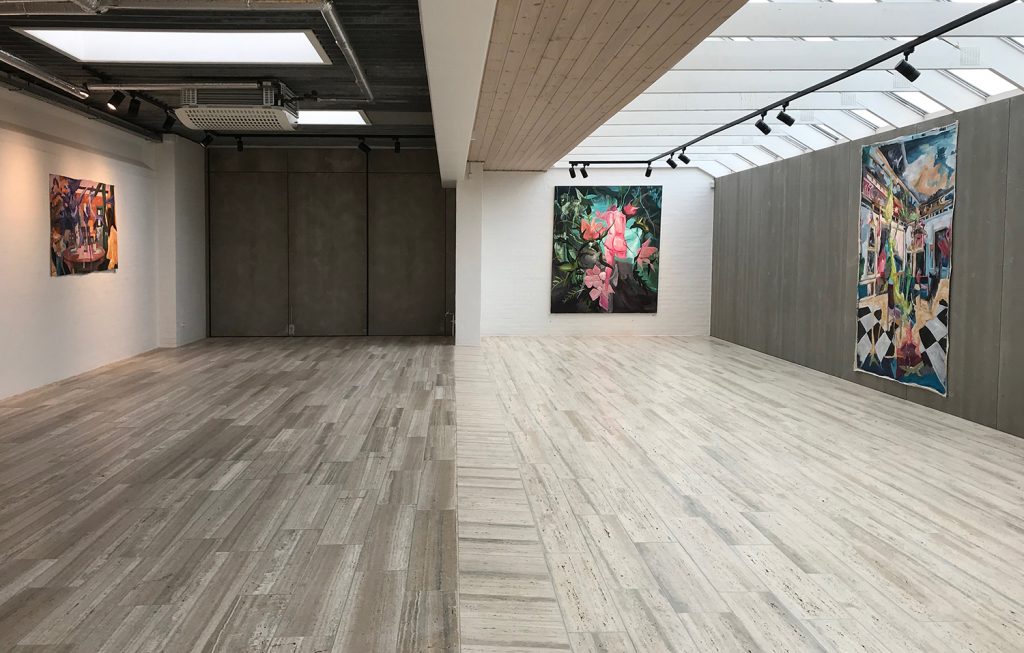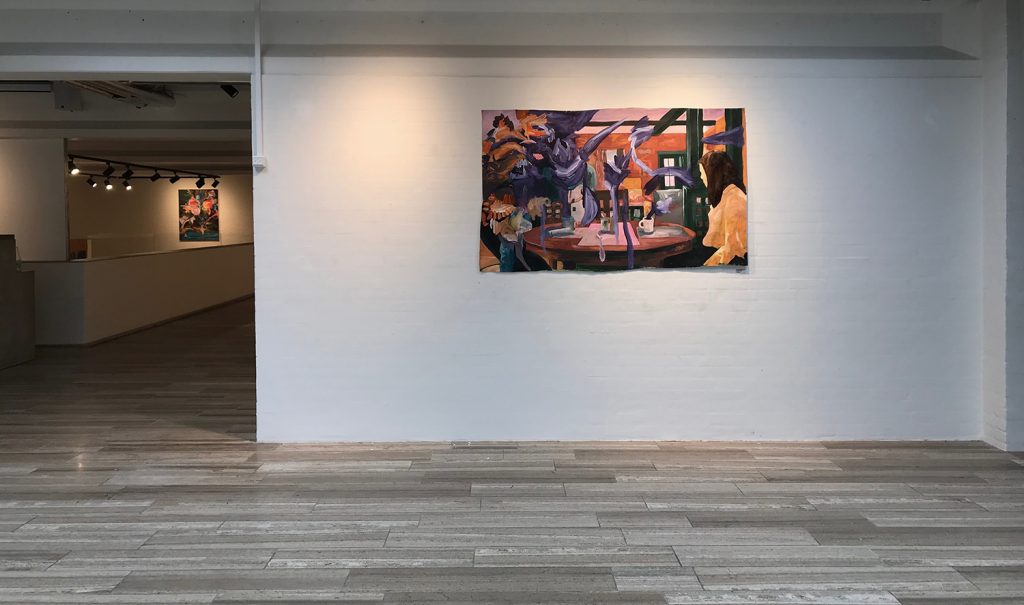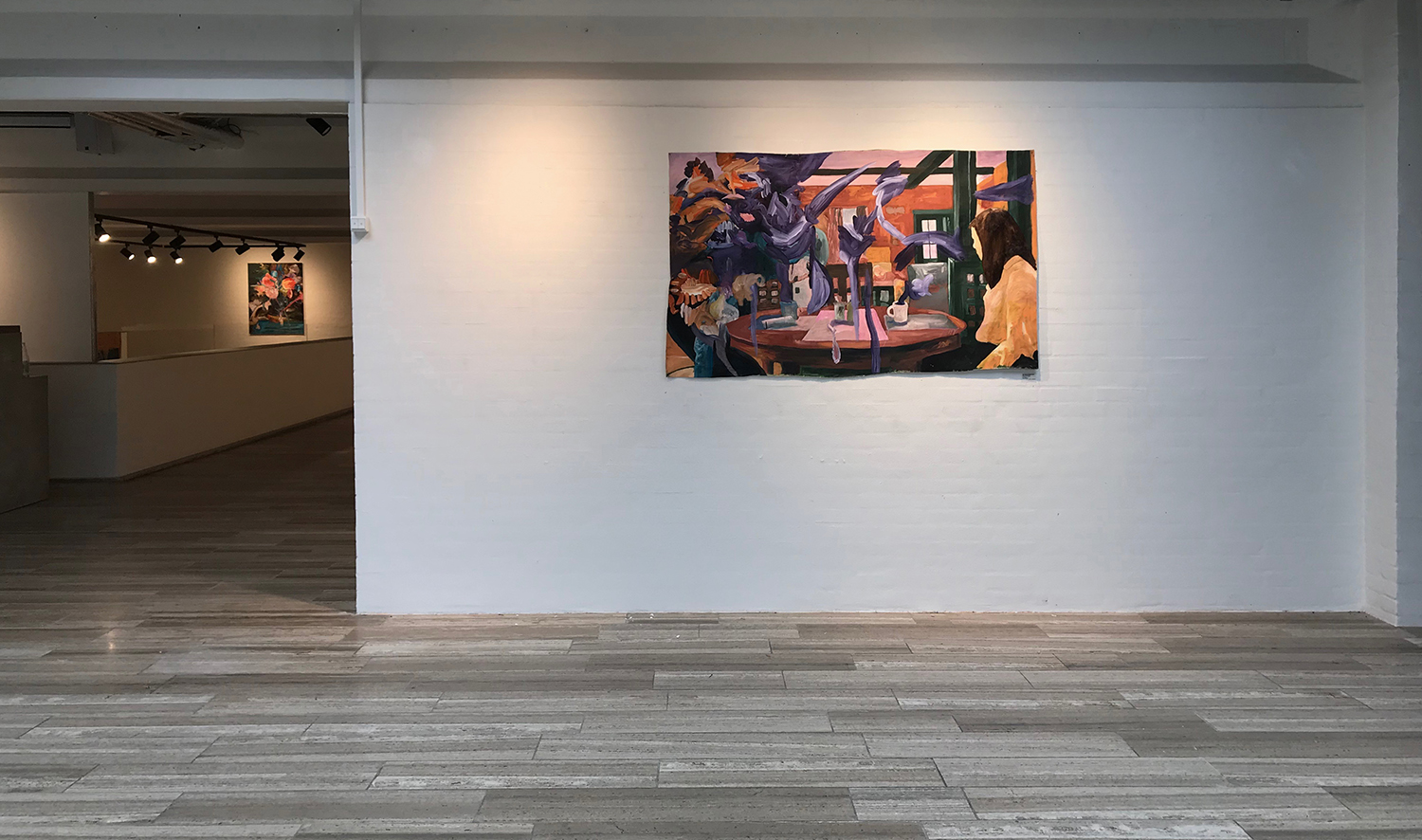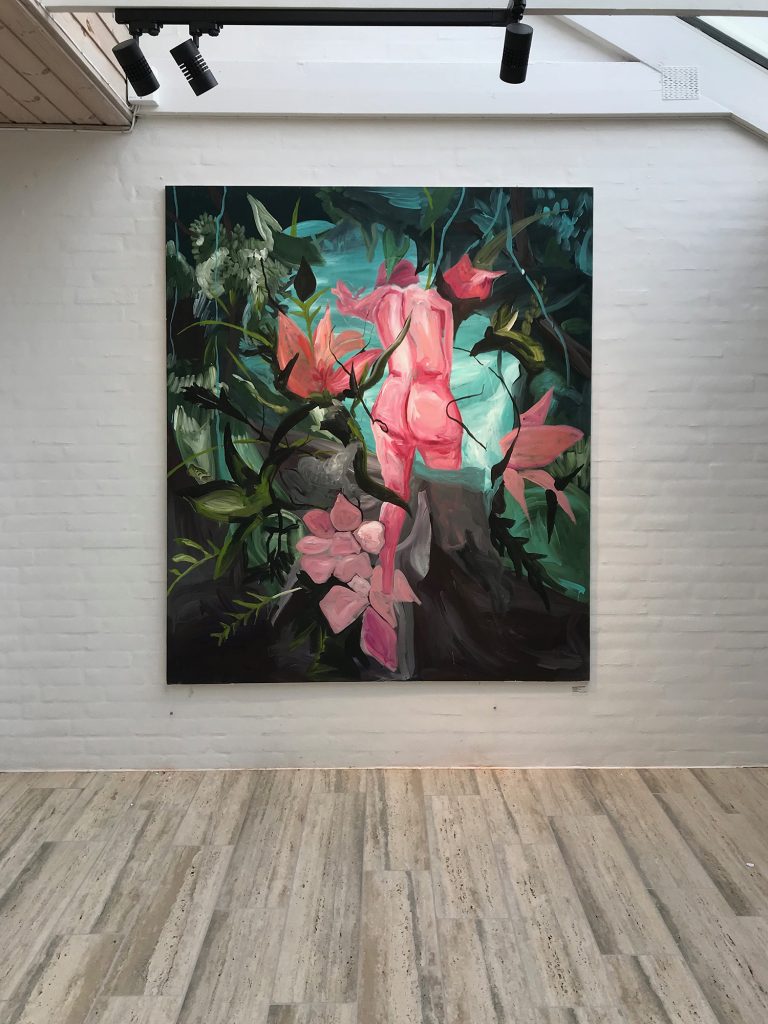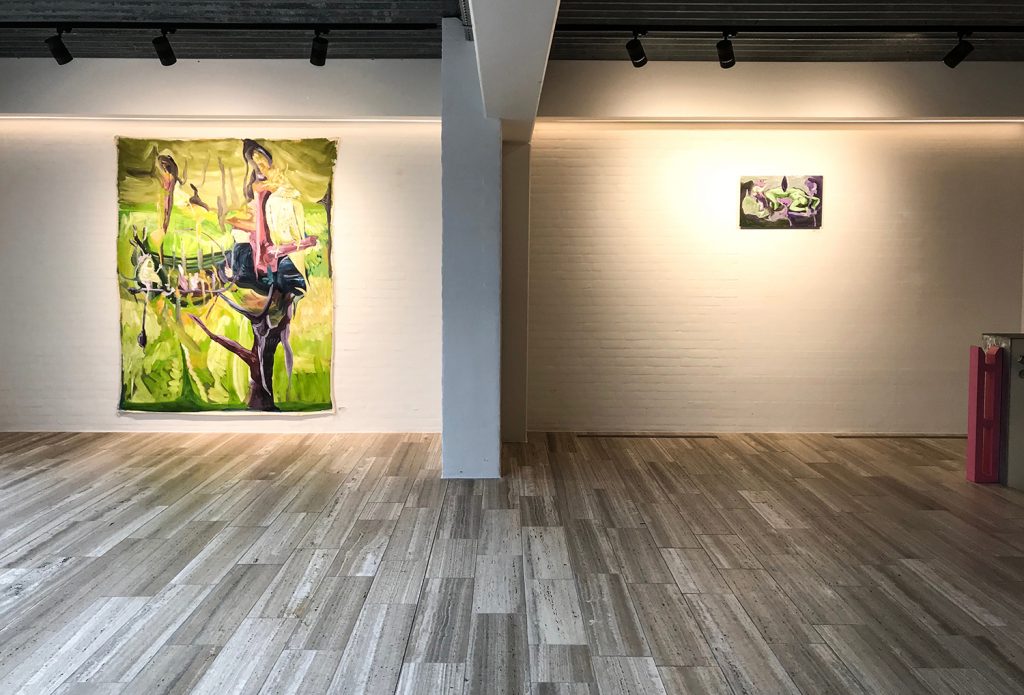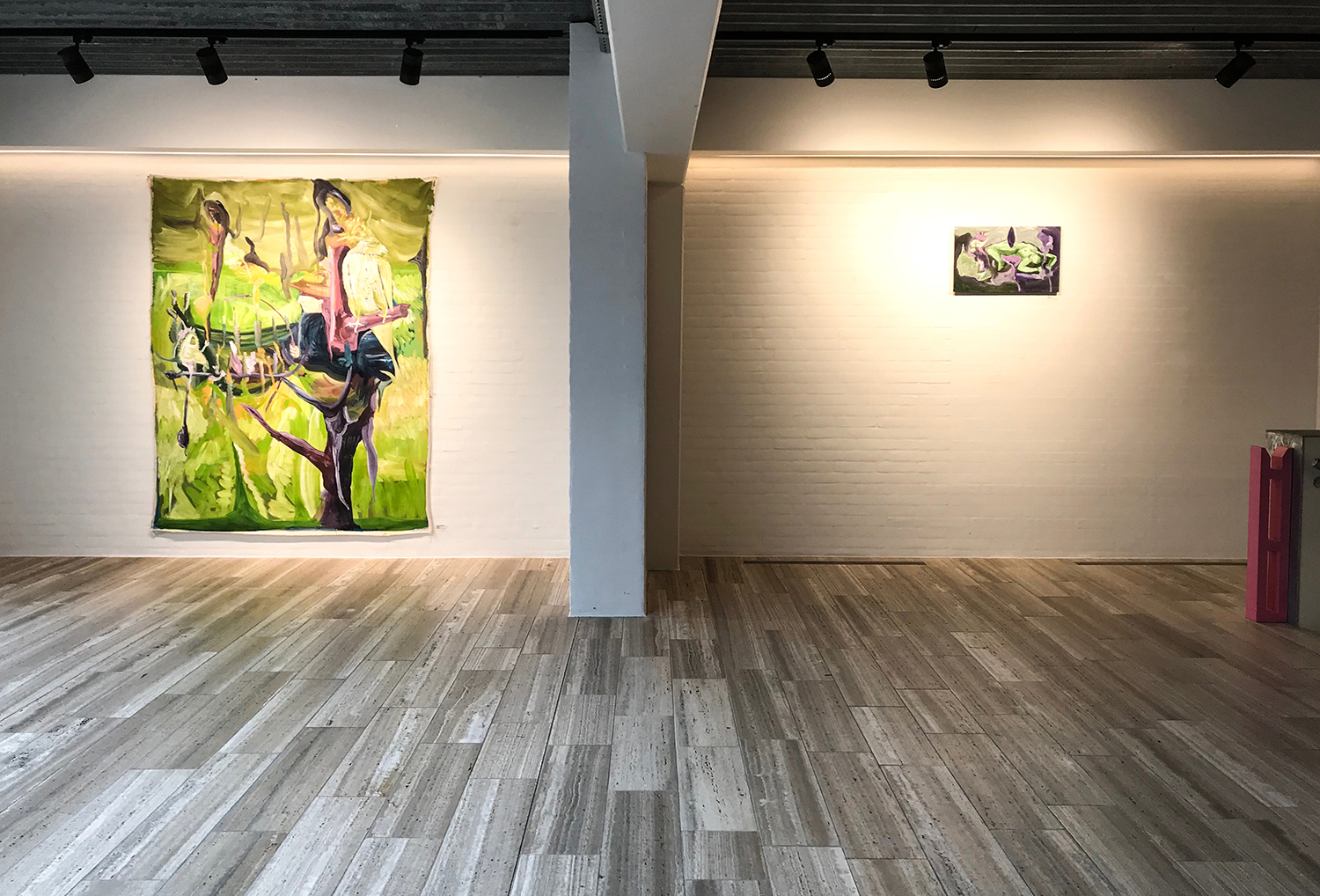 PRESS RELEASE
Over the duration of three days Drøshler covered the walls inside an empty swimmingpool.
The exhibition It Is All About Me will be based inside the old swimming pool in Gallery Rozart, which dates from the Anbrillo era. However, it will not be necessary to wear the bathing cap or goggles when Mia-Nelle will make a performance surrounded by the murals she adds to the swimming pool. Mia-Nelle graduated from Goldsmiths Fine Art in London in 2010. She has lived and worked in London and Glasgow from 2007-2013, and has, among other exhibitions, had solo shows at the ARCH402 Gallery in London The Forest Within (2011) and at the Danish Culture Institute in Edinburgh Dreamescapes (2013). In addition, Mia-Nelle has performed large site-specific paintings, here in part for The Danish Institute in Rome (2016).
It Is All About Me Mia-Nelle states:
"I have made an exhibition about my memories. Through both the traditional painting and the mural, I capture fleeting and dramatic scenes where my memory and dreams collide between past and present. Especially reminiscences from Frederiksborg Castle make themselves visible in many of my paintings as my grandmother lived and worked at the castle as cleaning staff throughout my childhood. I have recently visited these rooms through my memory with the brush in my hand, where I recreate them through an expressive and colorful imagery. These representations of my memories often have a dreamlike quality. It suggests the idea that memory appears as colorful ghosts of their original structures.
The focal point of the murals is to involve the spectator in a totally sensuous space. I am very interested in integrating all the room's walls and the room's volume with color, since I believe that painting can appeal to senses other than sight, namely a feeling of one's own body in motion, which becomes an integral part of the experience of look at painting. The exhibition thus becomes a holistic experience, where the eyes of the spectators can rest on the painting, while the body examines the rest of the room in relation to it. The movement of the spectator's body through this space, where he stops, walks close and backs, becomes an explicit part of the art experience. The spectator thus becomes an interactive actor between the individual work and space. An assertion one can say about all exhibitions, but in this it is so pronounced that it is approaching a theatrical setting. The story is played when the spectators goes from one scene painted in one room to the next scene in the following room ".
The exhibition consists of a series of paintings, a murals and a performances.