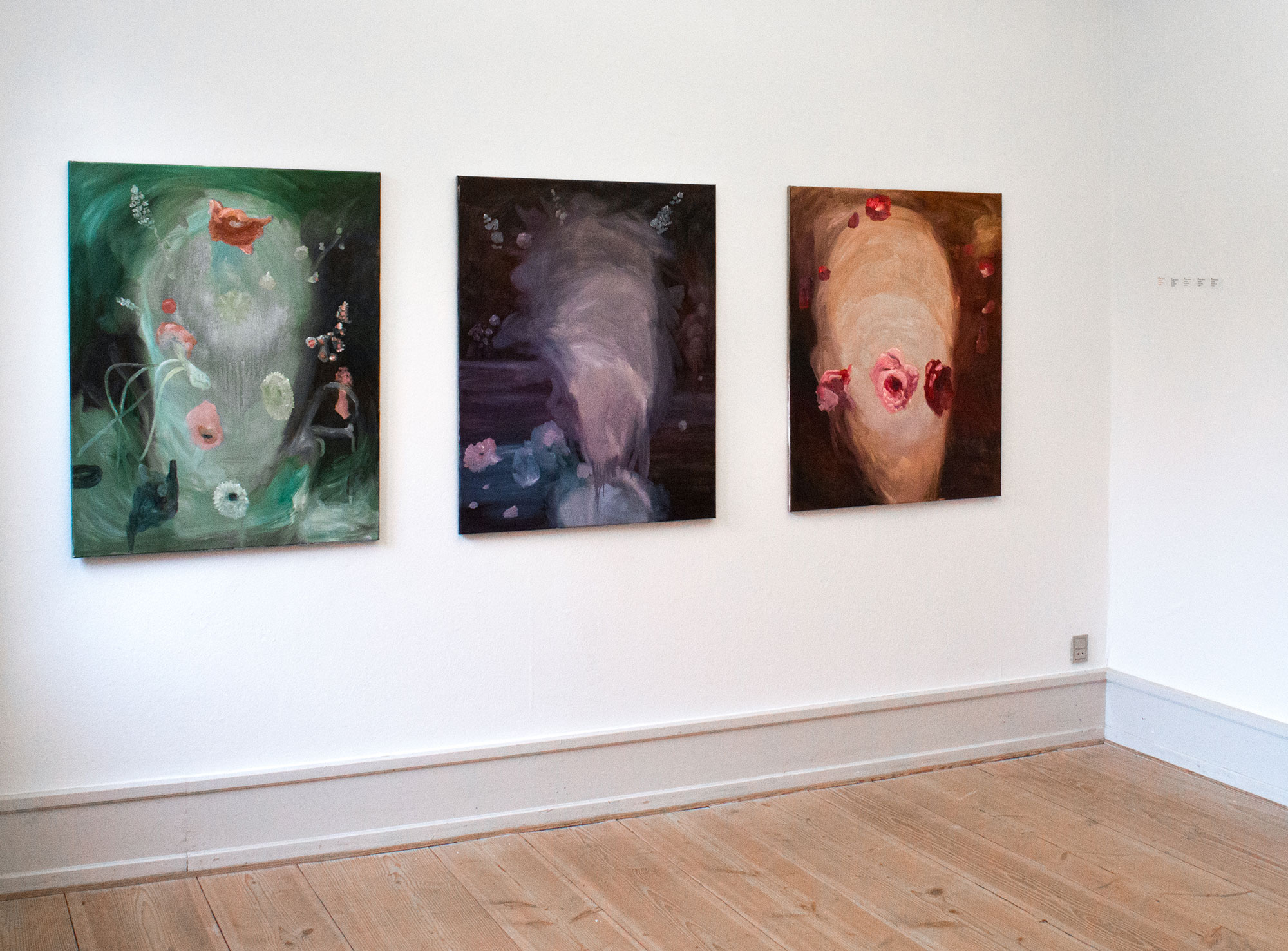 Groupshow Corner 2020
Once a year Drøschler participates in the yearly art exhibition Corner at the Danish
museum Sophienholm. For 2020 Drøschler exhibited work at a separate room
inside the main building with a series of her new paintings, in which she explores
the poetic potential in the painting, as well as installing three major flower
paintings inside the greenhouse.
LARGE SCALE PAINTINGS
Sitespecific art work is an ongoing interest in Drøschlers paintings, where she
unfolds strong color in figurative expressionistic brushstrokes across monumental
surfaces. Most recently Drøschler carried out a permanent outdoor commission for
Slagelse Council inside a tunnel with a total length of 27 meters, painted on both
sides. It took her seven days to carry out the work right on the site. The Danish
Cultural Institute in Rome does also have the pleasure of having a large scale
painting as part of their collection.
A SCENEGRAPHIC INSTALLATION 
In a number of art exhibitions Drøschler has installed a scenegraphic setting to her
paintings hanging on the walls. In 2018 at the Danish museum Sophienholm she
transformed three rooms to appear as the rooms of Frederiksborg Castle painting
all surfaces, including the floor (in chess pattern) as a reference to her memory of
the castle as her grandparents were living there as cleaners throughout her
childhood.
Later that year she transformed a swimmingpool at Gallery Rozart into a
monumental wallpainting in which she made a performative reading.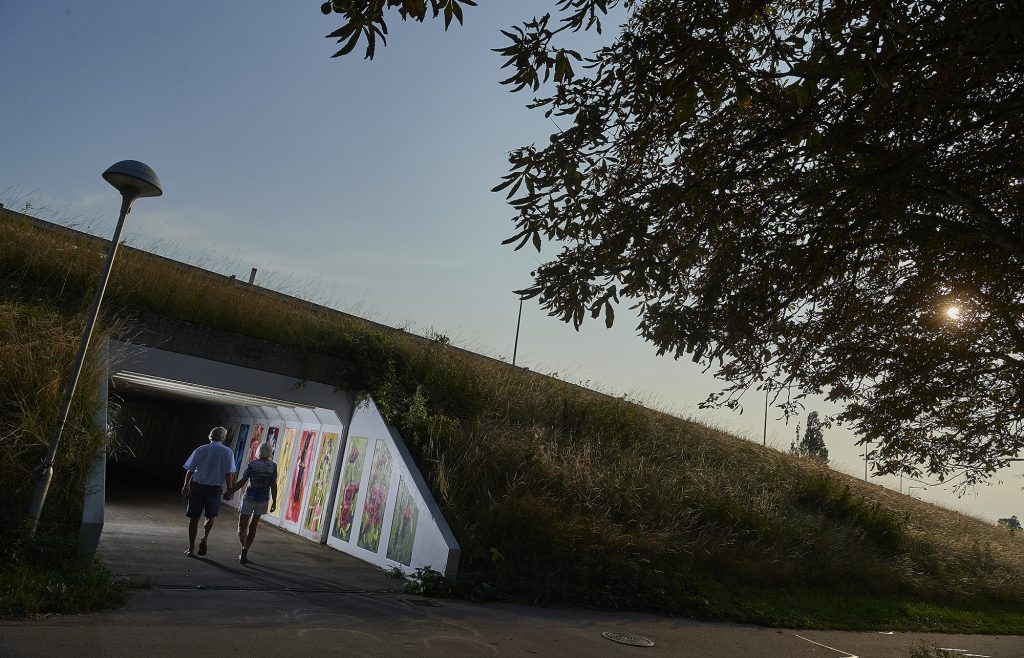 PERMANENT OUTDOOR COMMISION FOR SKÆLSKØR / SLAGELSE COUNCIL 2019
Over the period of seven days Drøschler created an outdoor
public commission inside a tunnel for Slagelse Council, DK located in
Skælskør.
Total length: 27 meter on each side.
---
SELECTION OF INSTALLATION VIEWS: