THE ISLAND OF MANY DREAMS
SOLOSHOW AT BIE & VADSTRUP GALLERY
MAY/JUNE 2014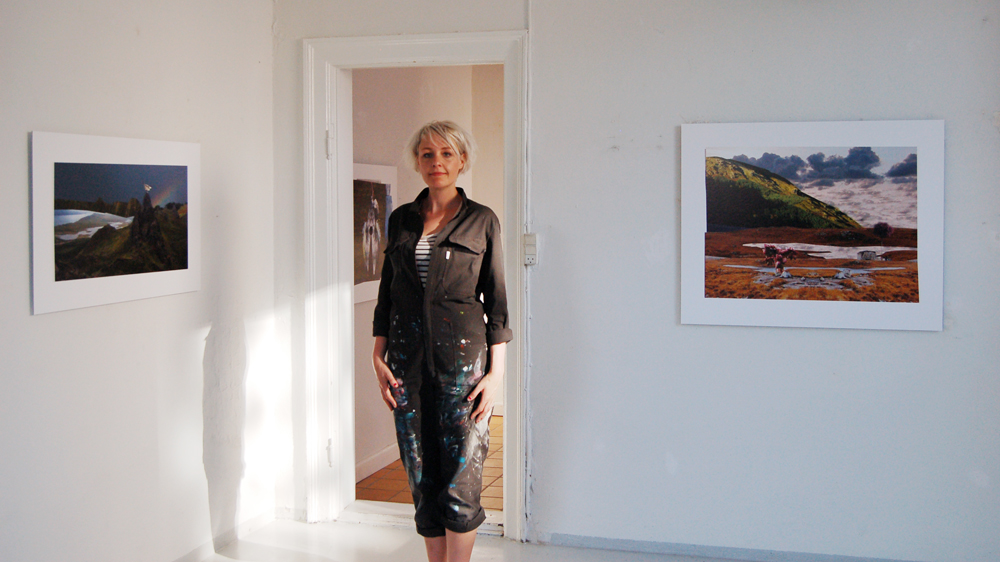 The island between dream and reality
By Ania Ostrowska published at Kopenhagen 05.06.2014

Danish artist Mia Nelle Drøschler has recently returned to Denmark after having lived in the UK for six years, where in 2010 she got a degree in Fine Art from Goldsmiths, University of London. For the past two years Mia has lived and worked in Scotland and the rough nature of the Scottish Highlands, as glimpsed during her numerous hikes, provided material for her new body of work. It is currently exhibited as The Island Of Many Dreams at Bie & Vadstrup Galleri in Copenhagen and I caught Mia Nelle to ask her a couple of questions during the show's private view.
Read full interview at Kopenhagen here:
http://kopenhagen.dk/magasin/magazine-single/article/the-island-between-dream-and-reality/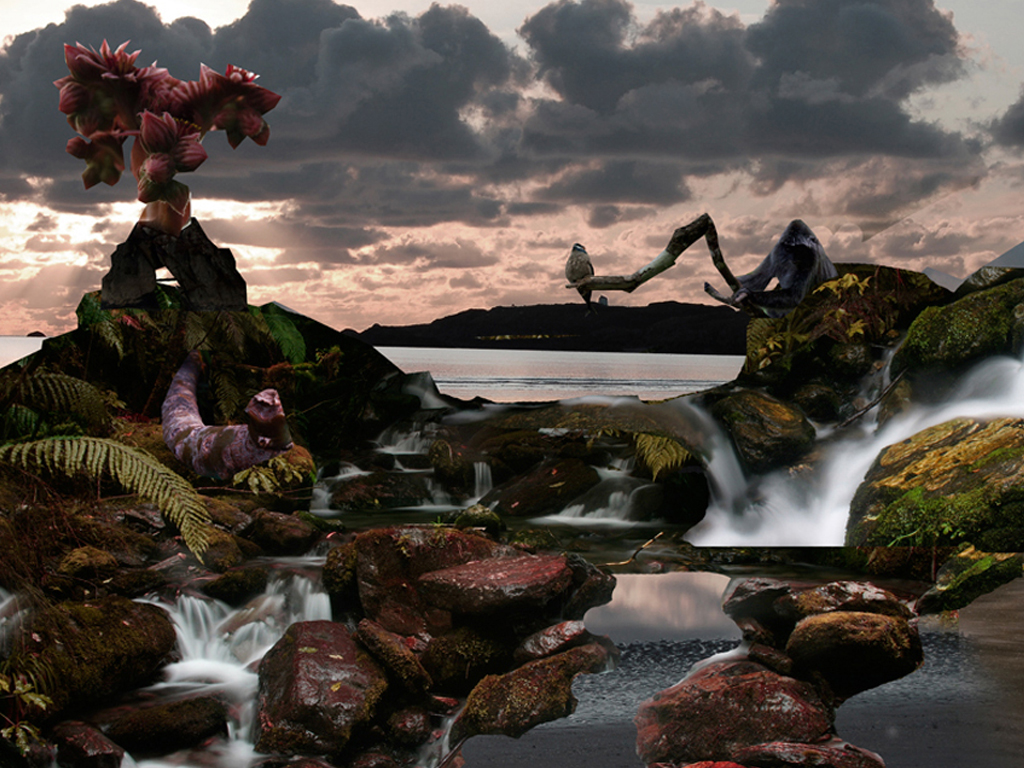 Pink landscape 
Digital collage
80 cm x 100 cm
Bie & Vadstrup Gallery
2014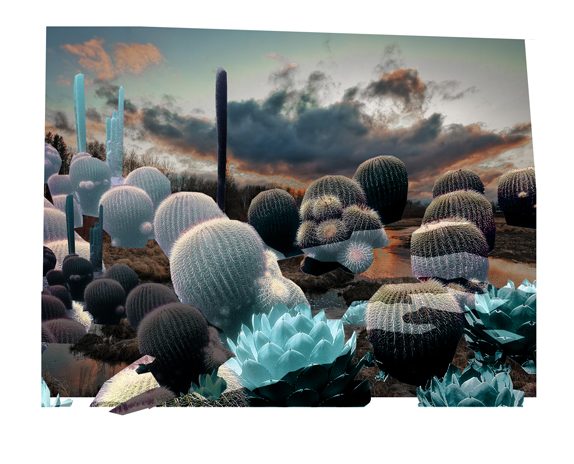 Blue plants
Digital collage
60 cm x 80 cm
Bie & Vadstrup Gallery
2014
---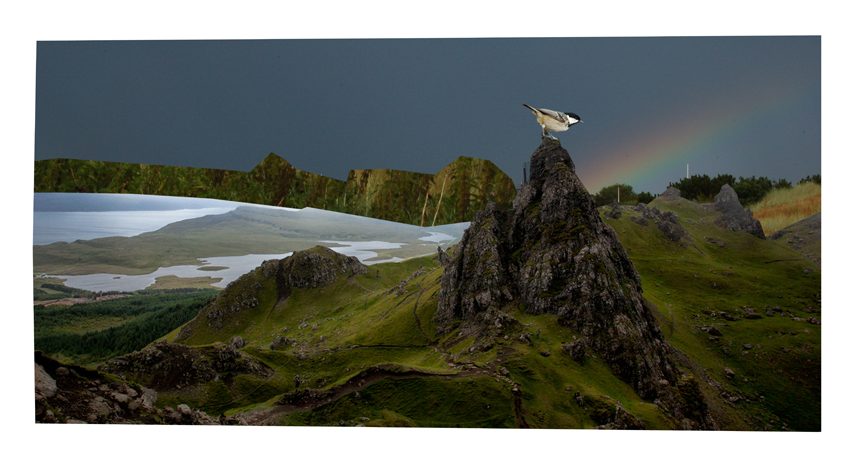 Calling
Digital collage
60 cm x 100 cm
Bie & Vadstrup Gallery
2014
---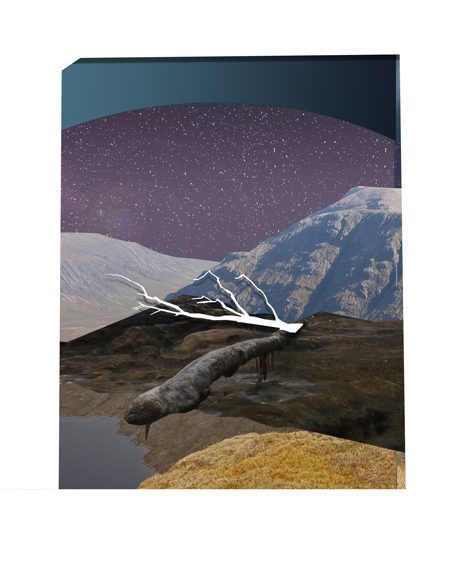 Floating
Digital collage
60 cm x 40 cm
Bie & Vadstrup Gallery
2014
---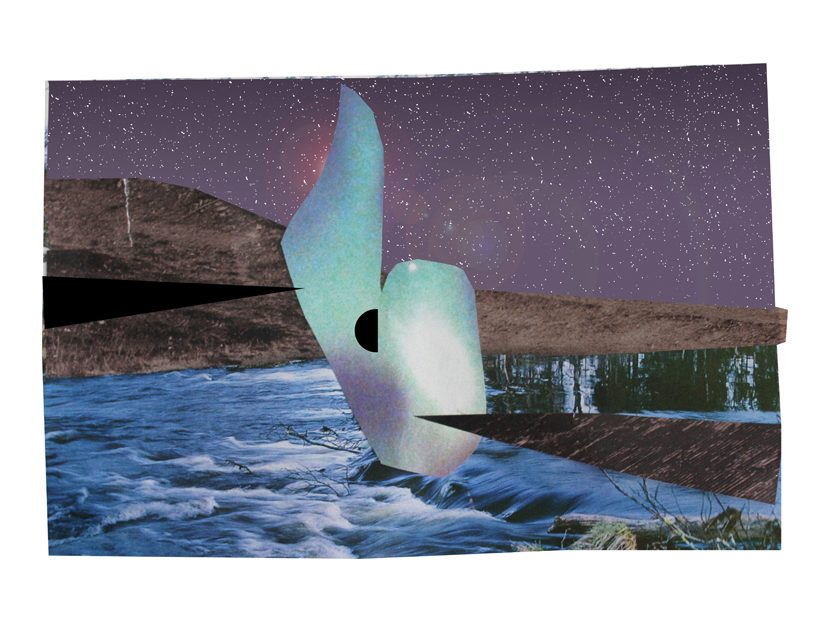 Closer To
Digital collage
80 cm x 100 cm
Bie & Vadstrup Gallery
2014
---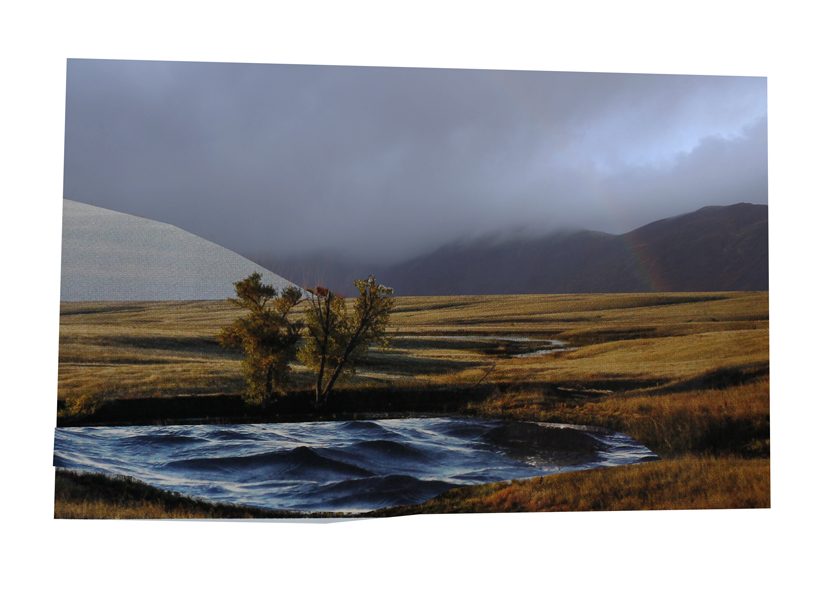 Lake
Digital collage
60 cm x 80 cm
Bie & Vadstrup Gallery
2014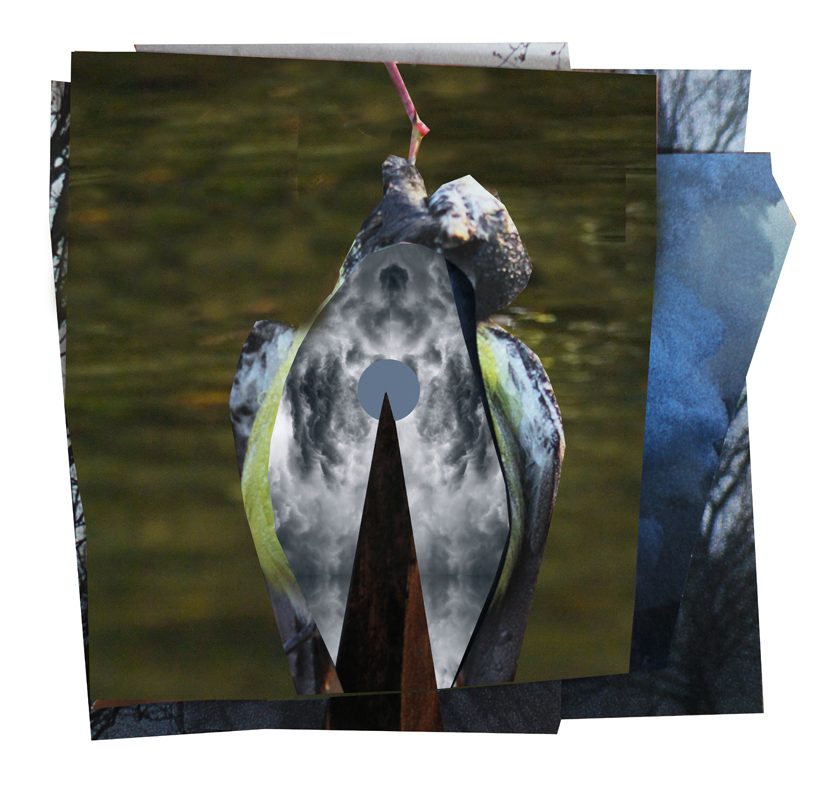 Hanging Me
Digital collage
80 cm x 80 cm
Bie & Vadstrup Gallery
2014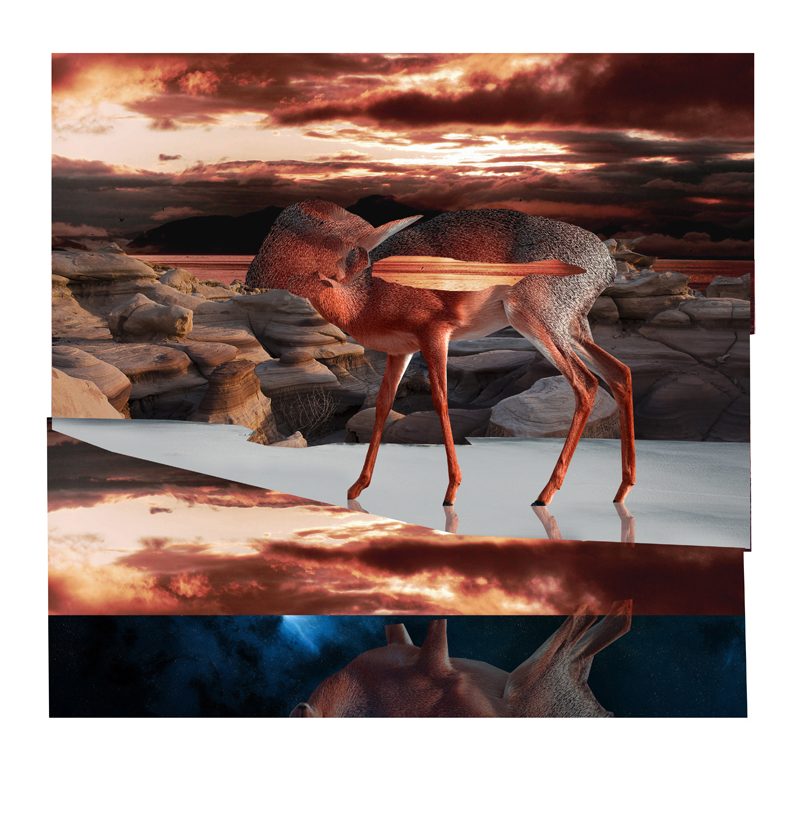 Walking On Thin Ice
Digital collage
100 cm x 100 cm
Bie & Vadstrup Gallery
2014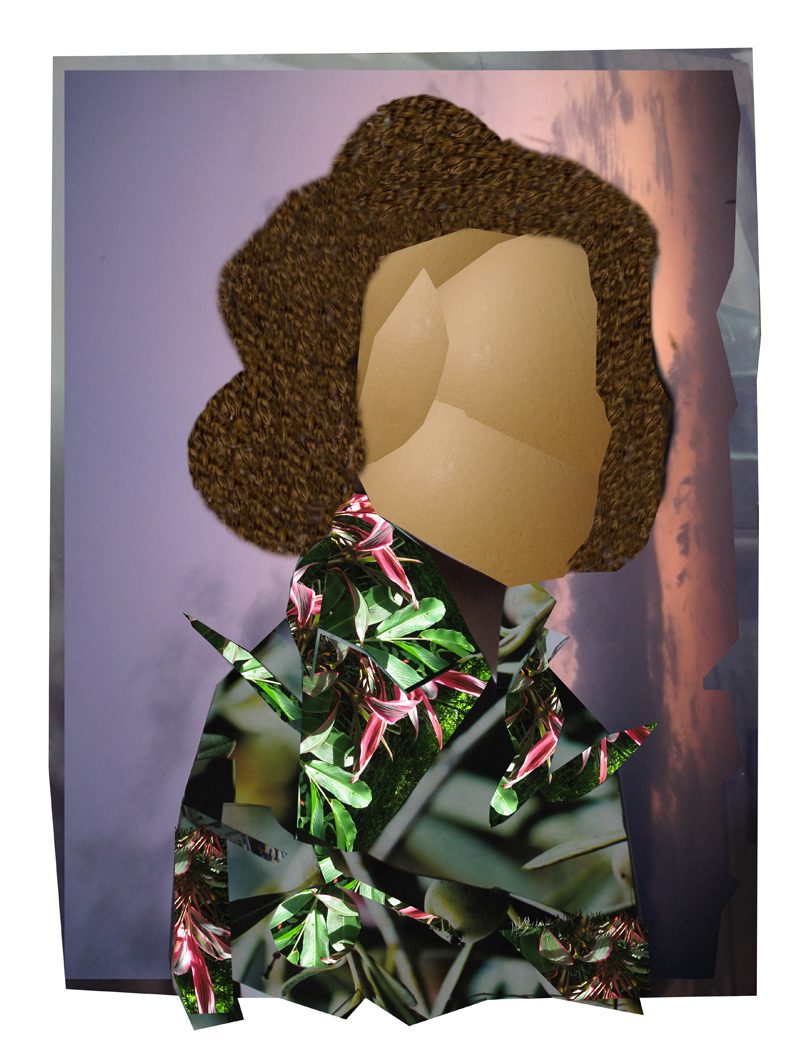 Self
Digital collage
100 cm x 100 cm
Bie & Vadstrup Gallery
2014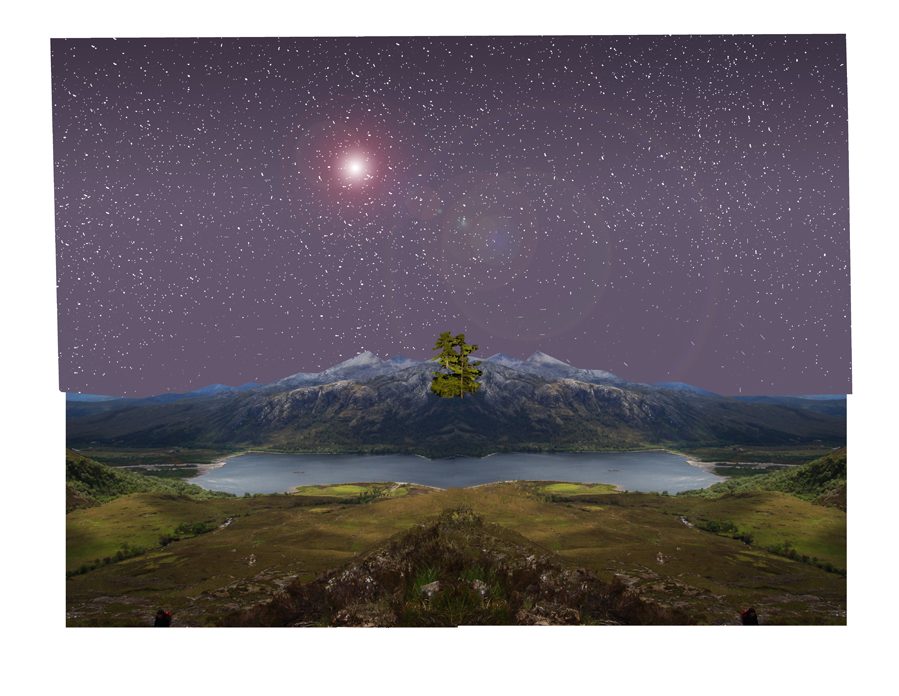 Floating Away
Digital collage
80 cm x 100 cm
Bie & Vadstrup Gallery
2014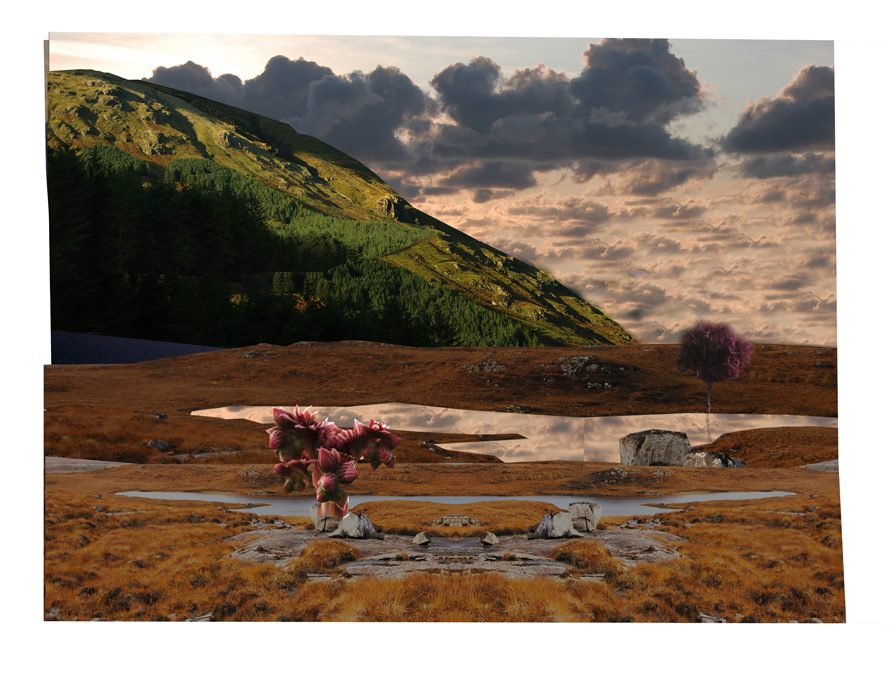 Purple Rain
Digital collage
80 cm x 100 cm
Bie & Vadstrup Gallery
2014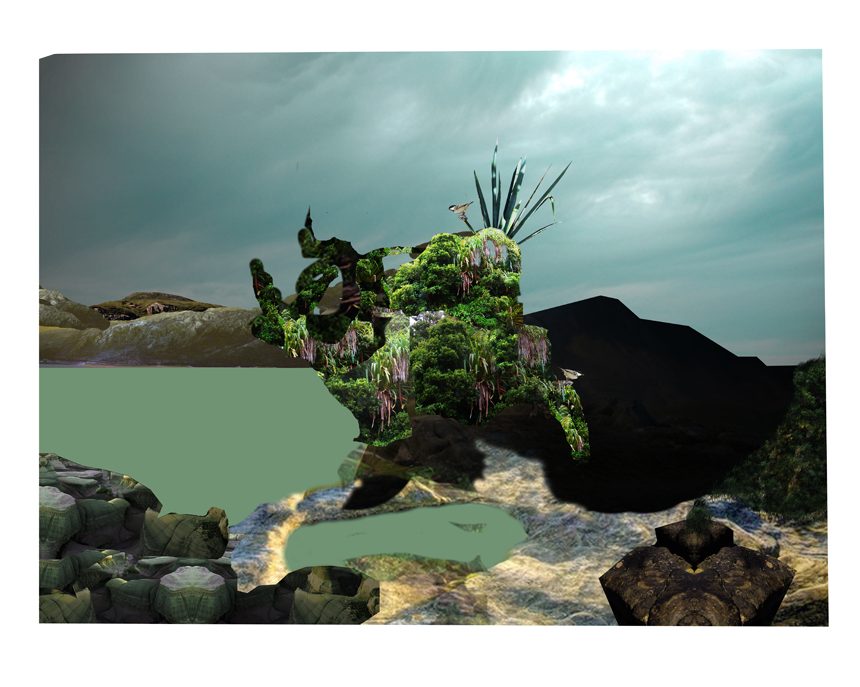 Gone Missing
Digital collage
100 cm x 120 cm
Bie & Vadstrup Gallery
2014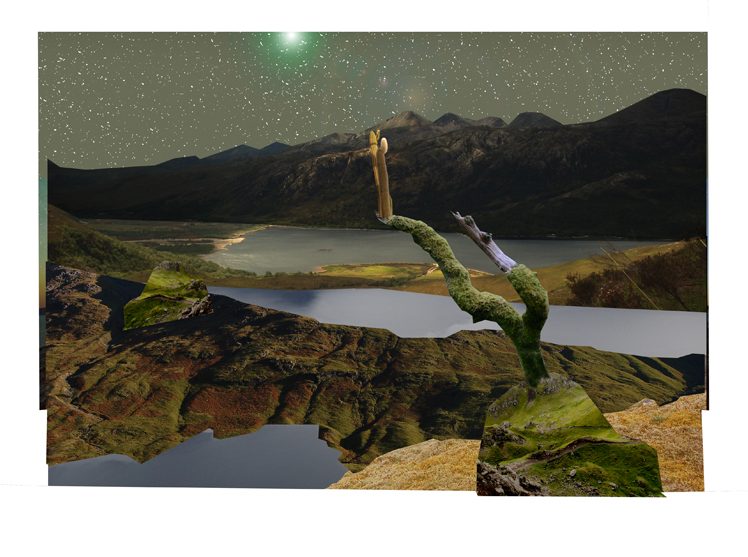 No Birds
Digital collage
80 cm x 100 cm
Bie & Vadstrup Gallery
2014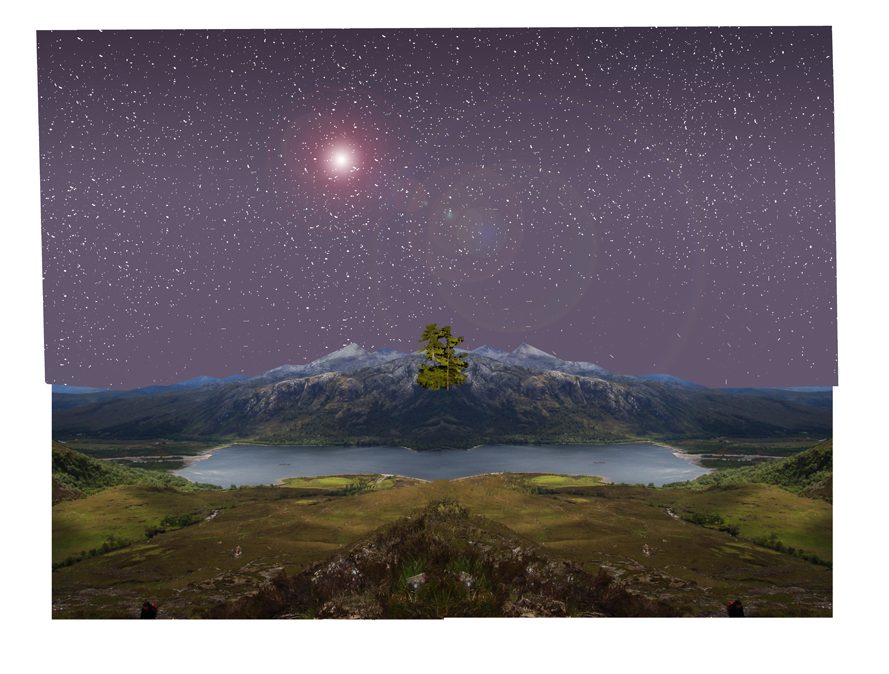 Monn Says It All
Digital collage
80 cm x 100 cm
Bie & Vadstrup Gallery
2014