ARTIST STATEMENT 2020
In my artwork I explore and expand existential reflections on existence.
I seek inspiration in my own personal experiences, which I share in my paintings, drawings, performances and texts. Across all media the text is essential.
The titles can therefore be addressed as a key for the image depicted on the canvas or the paper. 'A New Statue Of Liberty' and 'My Biggest Fear Is Getting In The Way Of Myself' are examples on such titles, in which I seek to contribute to a collective awareness rather merely a subjective, as I believe that my own personal experiences can be seen as a mirror of the collective. We are all one.
I exhibit inside and outside the art institution, as my reflections often deal with fear, anxiety insecurity and a way of seeking a deeper understanding of being in life. This can at times be absurd and comical. Spaces such as a previous mental institution, an empty swimmingpool and an abounded house are therefore also ideally to exhibit my artwork, as they add an awkward and unsettling narrative to my artwork.
In my performances I transfer the text to body, space and time. They are performative readings where I reflect in longer texts, sometimes dressed up as one of my alter egos. Often I invite a musician to play on her or his instrument without instructions. We do not know what the other one is performing. It creates an immediately and intuitive respons, which I also seek to embrace in my way of painting.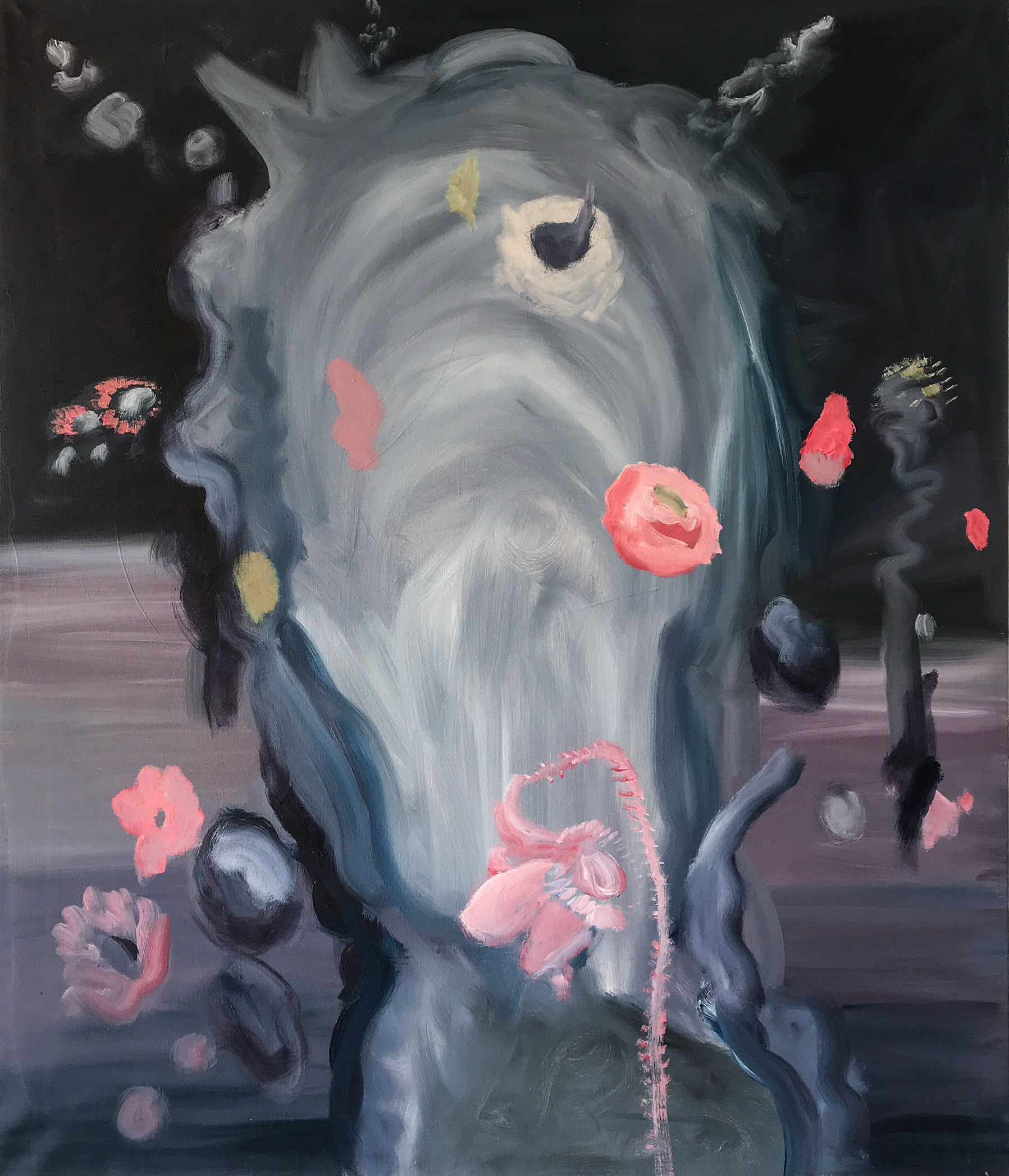 A New Statue Of Liberty / Oil on canvas / 2020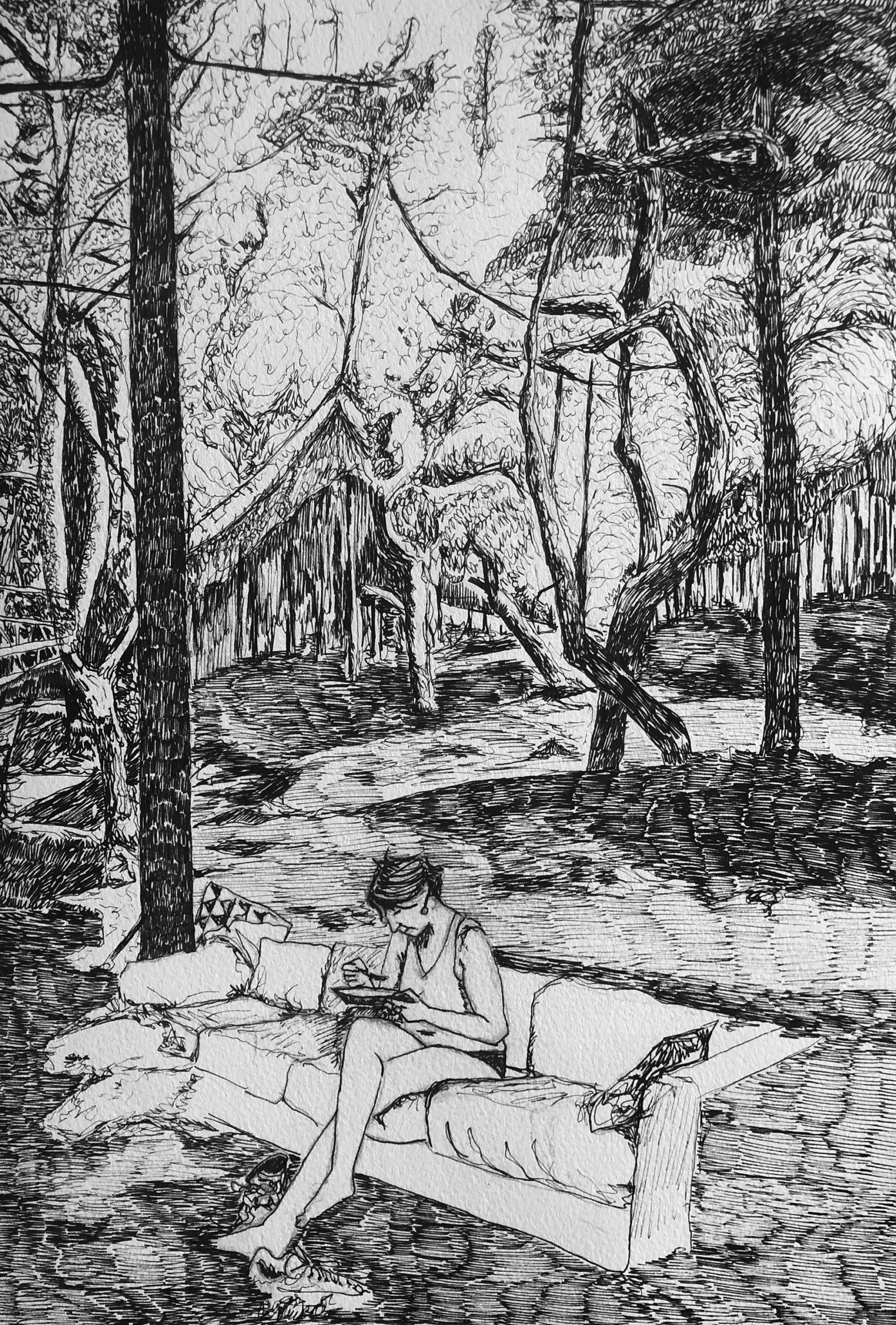 Procrastination, My Biggest Fear Is Getting In The Way Of Myself / Ink On Paper / 42 xm x 30 cm / 2020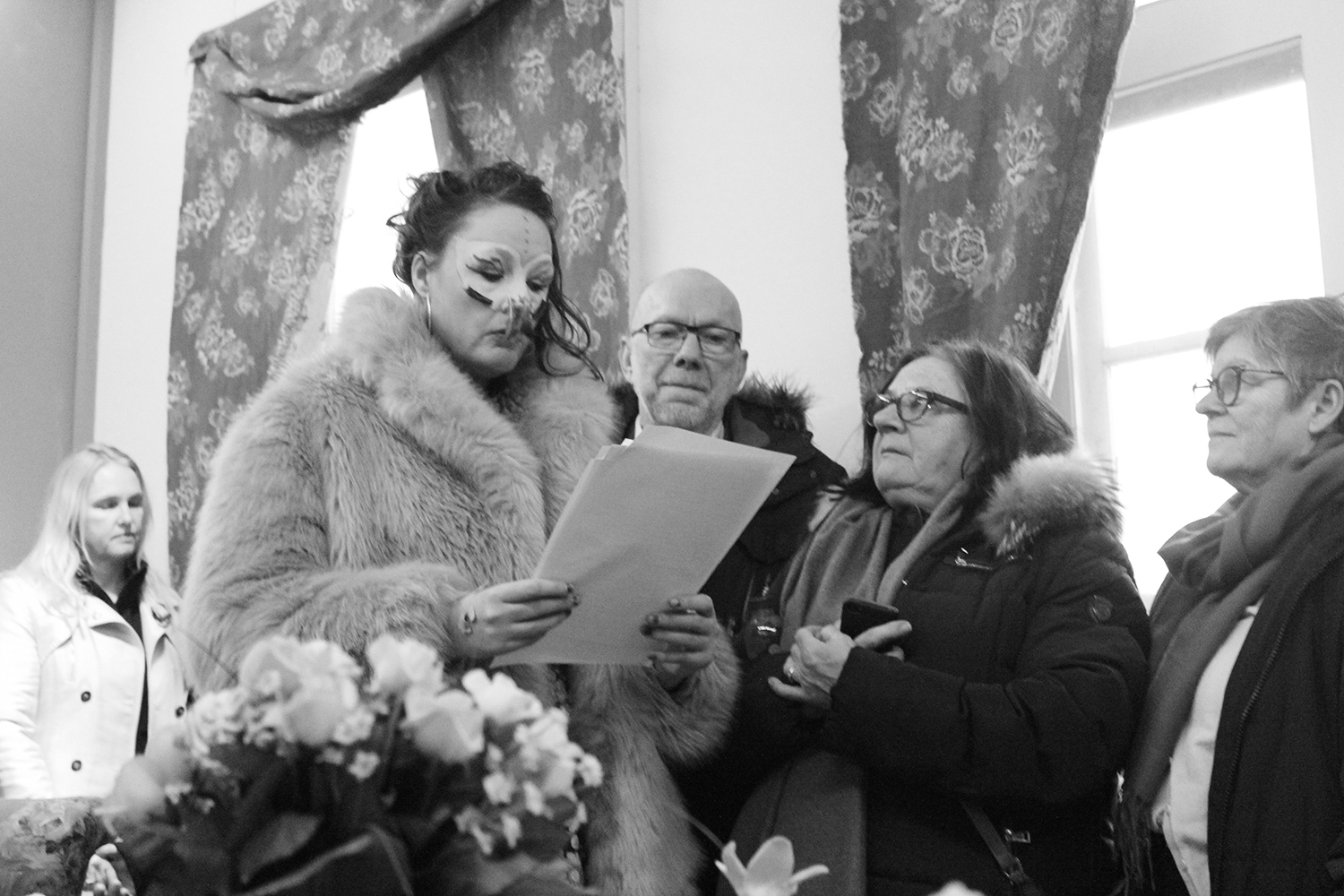 Performance / Miss Lemon Pie / 2018