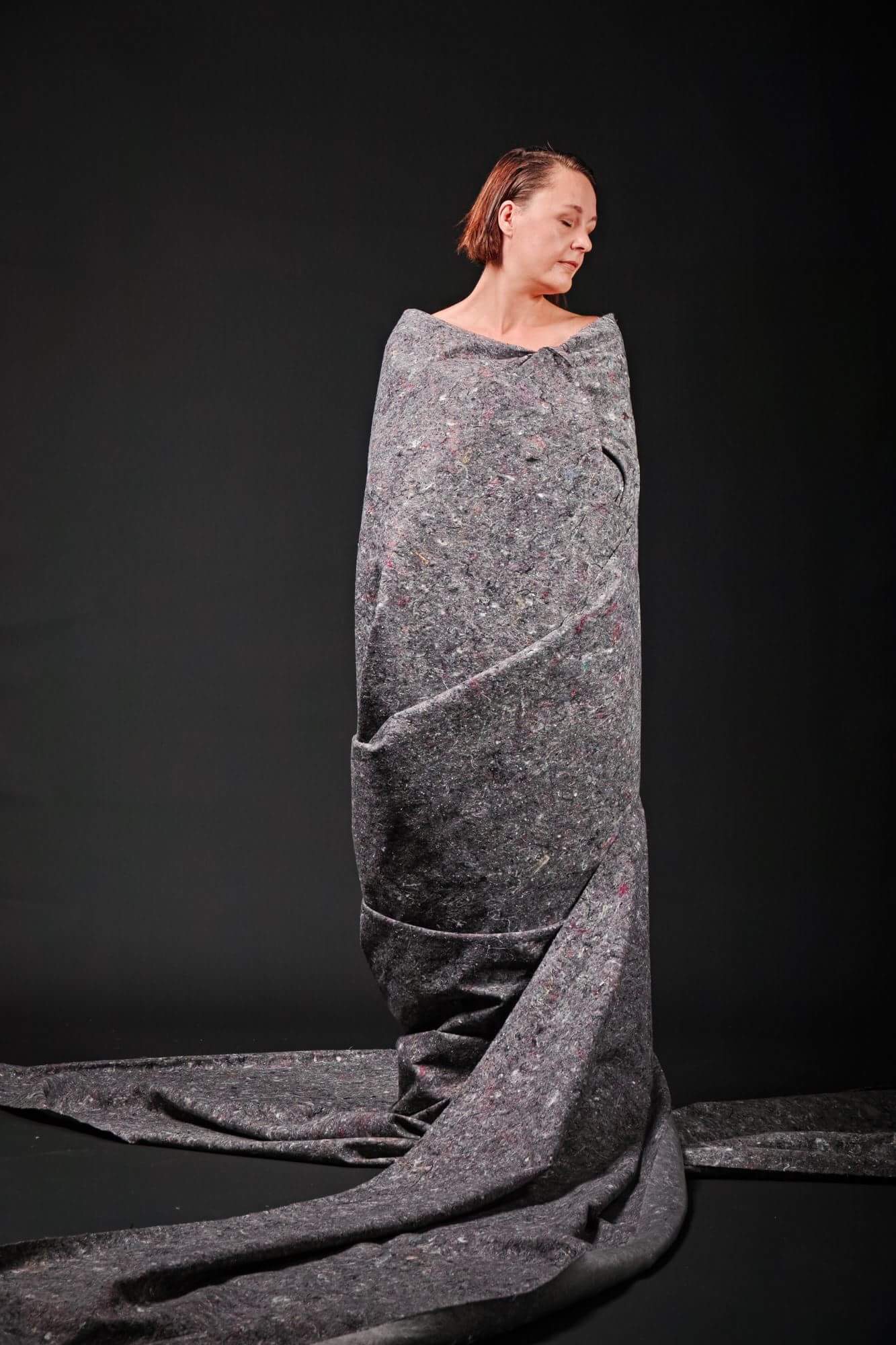 Photographer: Peter Rossmann, Bethanien DE
CONTACT
Mia-Nelle Drøschler lives and work in Denmark, Copenhagen.
Email: contactmianelle at gmail dot com
DONT MISS OUT
FOLLOW INSTAGRAM HERE:
---
ABOUT
Mia-Nelle Drøschler graduated from Goldsmiths Fine Art in London in 2010, and has exhibited in galleries and art institutions in England, Scotland, Germany and Denmark.
Currently she has a studio Copenhagen.
Painting, performance, installation, text and drawing are the focal point of her art practice, where she examines an inner psychological image space, often with references to her own story and memories. In many works, the inspiration comes from her own dreams, as she sees them when she again is awake. She is concerned with the psychological, the subconscious and the culture that reference to 'an inner cinema'. In some of the works, poetry is included as an active part, however the works are based on the artist herself. The self-centered transforms into the collective as the spectator mirrors his og her own life and feelings in the works.
A distinctive color palette is characterized across all media as it is for Mia-Nelle Drøschler closely related to the most inner emotions.
The strong colors are very evident in the paintings, where she depicts nature and detailed flower pictures, but also in those in which she visits her memories where she recalls down to the smallest details in an organic and tumultuous sense bombardment.
---
CV
Education
2010 Fine Art, Goldsmiths University of London
Selected solo exhibitions
2019 Venteværelset Boulevard156 Gallery, Cph DK
2018 It Is All Bout Me, Gallery Rozart, Ikast DK
2015 Mia-Nelle, Bredgade Kunsthandel, Copenhagen DK
2014 The Island Of Many Dreams, Bie & Vadstrup Gallery, Copenhagen DK
2013 DreamEscapes,  Danish Cultural Institute, Edinburgh UK
2011 The Forest Within,  Gallery ARCH402, London UK
Selected group exhibitions
2019 Aneberg/Boulevard156 Gallery, Copenhagen DK
2018 The Essence Of Now/Boulevard156 Gallery, Copenhagen DK
2018 Groupexhibition / Künstlerhaus Bethanien, DE
2017 Corner 2017 (guest artist) Sophienholm, Bagsvaerd DK
2017 Jeg Tænker Tit På Det / /Boulevard156 Gallery, Copenhagen DK
2016 D I M E N S I O N – KUNST TUR/RETUR KUNST, Rundetårn, Copenhagen 
2016 Corner
2014 Lige i skabet, Svends Bibliotek, Copenhagen DK
2013 Winter Exhibition, Bredgade Kunsthandel, Copenhagen DK
2010 Degreeshow, Goldsmiths, London UK
2009 The Sneeze Art Flair, Westbourne Studios, London UK
2009 Fors show, The Rag Factory, London UK
2007 Det er kunst, Gallery Nakke Hage, Copenhagen DK
2006 KE – Kunstnernes Efterårsudstilling, Juried selection, DK
Performances
2018 Live paint during concert by Marcel Gaul, Præstebo Church, Copenhagen DK 2018 Tea-party, Sophienholm, Copenhagen DK
2017 Madam Blue,BLVD 156 Gallery, DK
2016 Showcase and reading, Koncertkirken, Copenhagen DK
2015 Poetry Sundays, readings by Sortedams Søen, Copenhagen DK
Grants and residencies
2019 Grethe Schantz Art Fond, DK
2019 Full residency, The Danish Institute, Rome, IT
2019 Dronning Ingrids Romerske Fond, DK
2018 Danish Art Council for residency at Künstlerhaus Bethanien, DE
2018 Montana Foundation, DK (Publishing)
2018 Residency, Künstlerhaus Bethanien, DE
2018 Production grant, Montana Foundation, DK (Production grant)
2017 Danish Art Council Work Grant for My Dreams, Sophienholm, DK
2017 Full sponsorship, Dyrup, DK 2017 Full residency, The Danish Institute, Rome, IT 2017 Dronning Ingrids Romerske Fond, DK
2016 Knud Højgaard Art Fund, DK
2016 Danish Art Council Grant warded for We Are Here (Just for a moment), Sophienholm, DK
2016 Full residency, The Danish Institute, Rome, IT
2016 Dronning Ingrids Romerske Fond, DK
2016 Full recidency, The Danish Institute, Athens GR
2015 Production grant, Montana Foundation, DK
2015 Full residency, Klitgaarden, Skagen, DK
2012 Danish Art Council for new web site, DK
2011 British Art Council Grant warded for The Forest Within, Gallery ARCH402, UK.
2011 Full residency Klitgaarden, Skagen, DK
2010 Danish Art Council Grant warded for The Forest Within, Gallery ARCH402, DK
Mia-Nelle Drøschler is a member of BKF (Danish Professional Artists Association)
---